November 29, 2011 at 6:05 am
I purchased a huge roll of Christmas wrapping paper for gifts this year. I am going for a matchy, everything wrapped in the same paper, kind of look. The idea seemed solid until my three year old got into the roll and decided it would be fun to wrap her bed. Now all I have left is a cardboard roll and three feet deep of crumpled paper. Looks like it's time to find a better hiding place for rolls of wrapping paper! Here's a few storage solutions for all those rolls you will be accumulating over the holidays…
First is a wrapping paper container made by Rubbermaid.

It is the perfect height for wrapping paper, and fits around twenty rolls!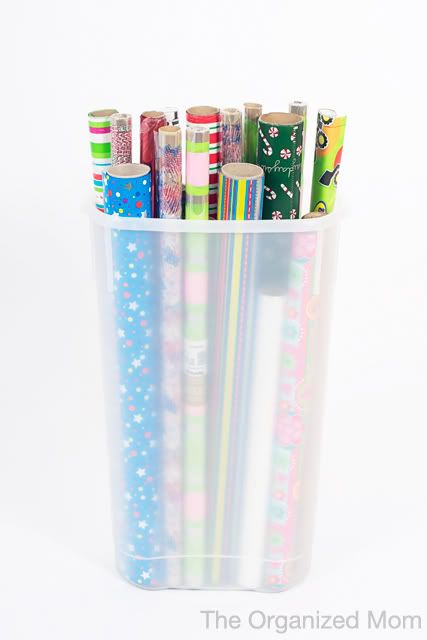 It also has a storage container inside the lid. Though not very deep, it's the perfect space for storing bows and gift tags.

Another idea is to display your wrapping paper on a wall or door.

The photo display rod and hooks from Ikea cost just under $6.

This old window box is narrow enough to hold wrapping paper, and still leaves enough room on a desk for working or wrapping gifts.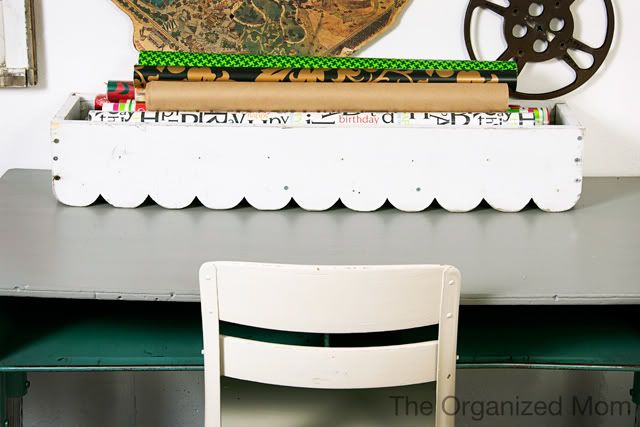 Even though it is narrow, the box is deep enough to hold many rolls of paper.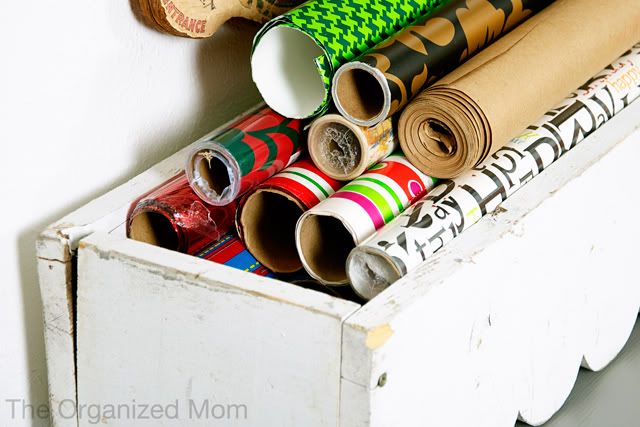 Tight on room for rolls? Consider taking paper off the roll and folding it.

Folded wrapping paper takes up much less space and can be stored in a box or drawer.

Under bed storage containers are also for holding longs rolls of wrapping paper. Clear tupperware bins can also fit inside for tape, scissors, gift tags, and other wrapping supplies.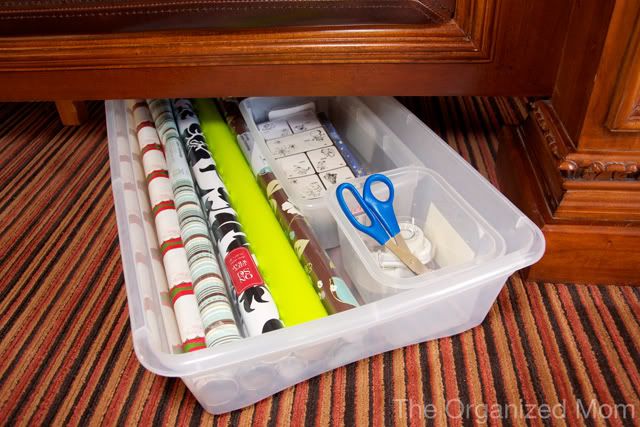 Wondering how wrapping paper is stored at my house? A large pot keeps it all handy in my studio. It also encourages my kids to use the rolls as swords. Perhaps I should take my own advice and try one of the methods above.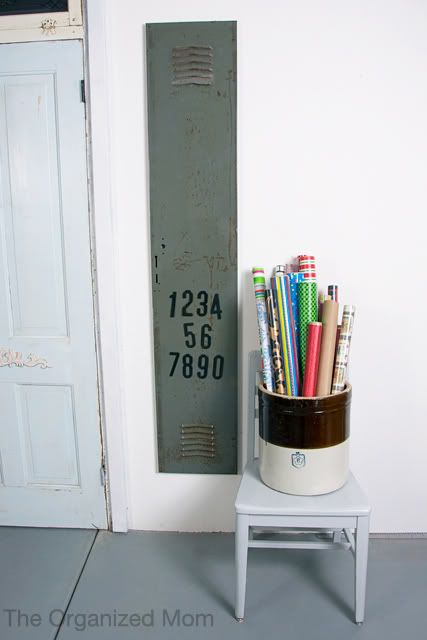 Now I am off to purchase another roll of paper and tape, as my six year old thought it would be fun to create a spider web of tape in our upstairs hallway. If it happens to catch my three year old, and makes her stay put for more than five minutes, I might just keep the web around.