As moms, we are no strangers to sharing photos of our kids. We post they're cute faces every day on Facebook and Instagram, then watch as the "likes" and comments add up. And although social media is a great way to capture the moment and share with loved ones, it has caused us to all but abandon a different memory keeper – the baby book.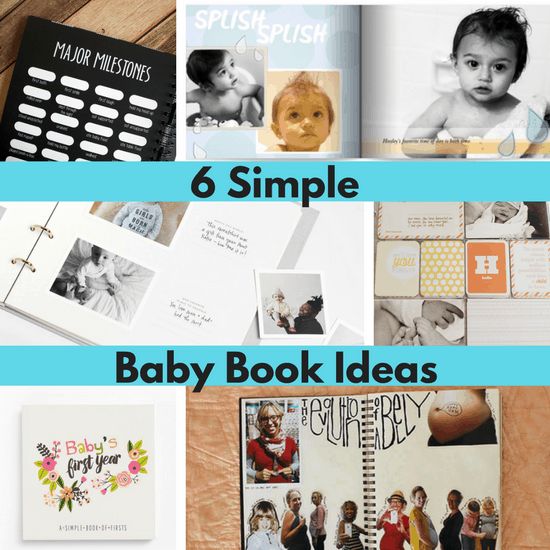 The traditional baby book can easily be forgotten in this age of public sharing. But it doesn't have to be that way. The baby book has come a long way – with many digital options that are so easy to put together. Yes, it still takes a little more effort than a simple Instagram post, but your kids will love having a tangible keepsake to look at again and again and again for years to come. Here are 8 of our favorite ideas to create a baby book.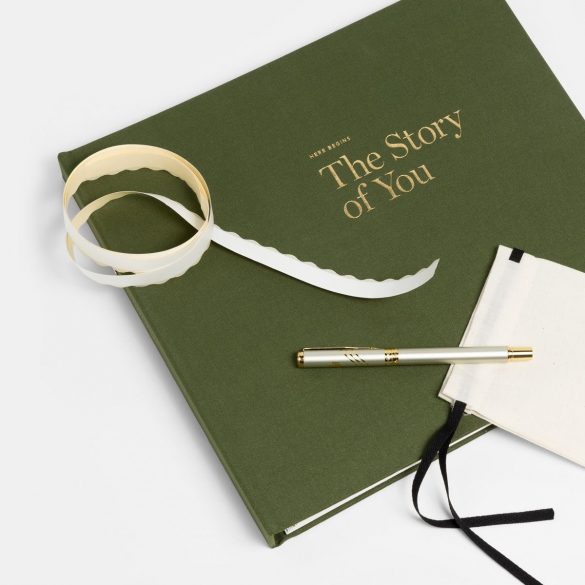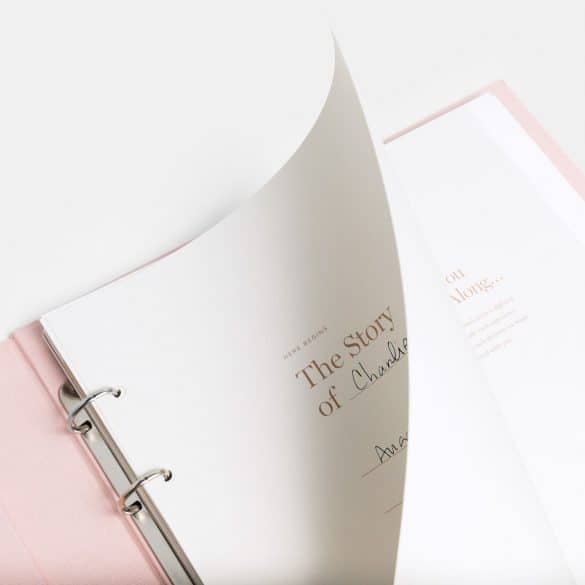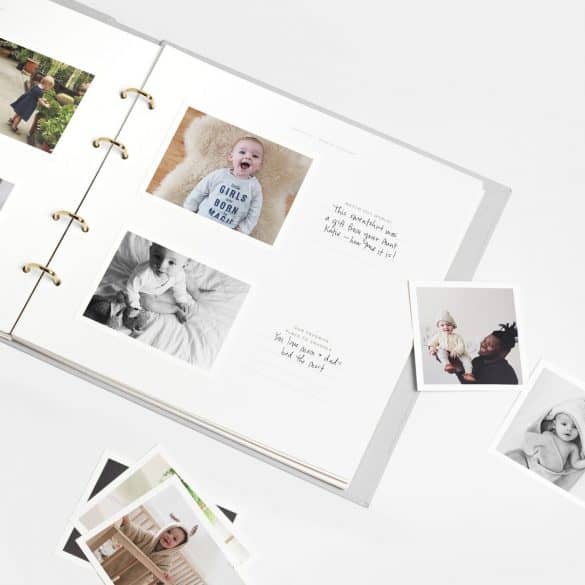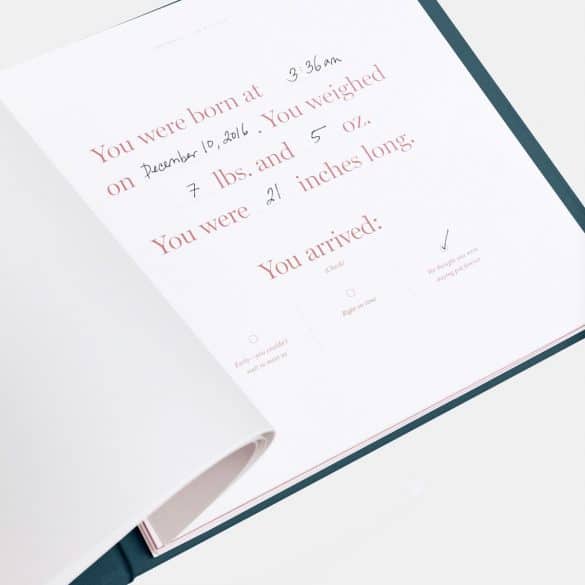 This chic baby book is part digital, part scrapbook. The kit comes with the book, pages with pre-printed writing prompts, a pen, and adhesive for your photos. It's an interactive photo journal, and all you have to do is fill in the blanks!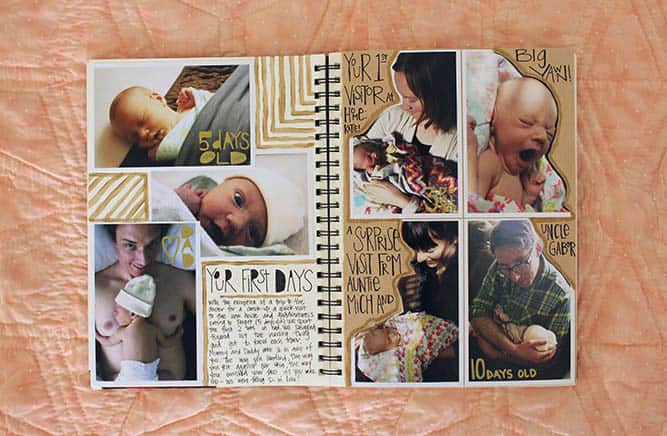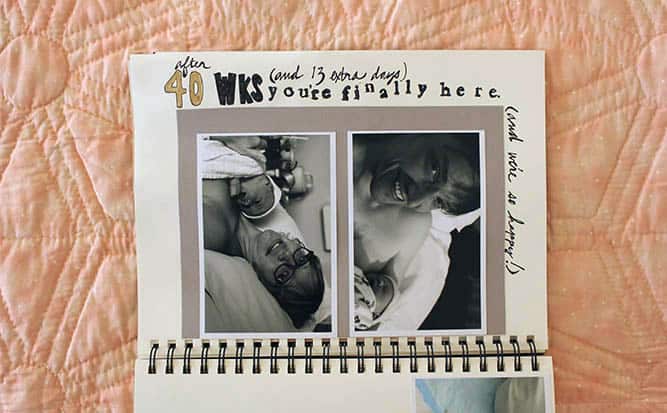 If you're more of the DIY crafty type – go freestyle like this unconventional baby journal by Jess of Make and Do Crew. She used a scrapbooking journal, pens, paint, and whatever other art supplies were calling her name. Jess says to print your photos out regularly, and work on the book at your leisure.  Then try to capture everyday moments, as well as big moments like holidays and birthdays. She recommends sticking to a simple color palette and letting the photos do the talking.
This modern and whimsical baby book helps you record your baby's milestones, guilt free. All the legwork is done for you, as well as the beautiful layouts. Add the photos and the words, and you're done.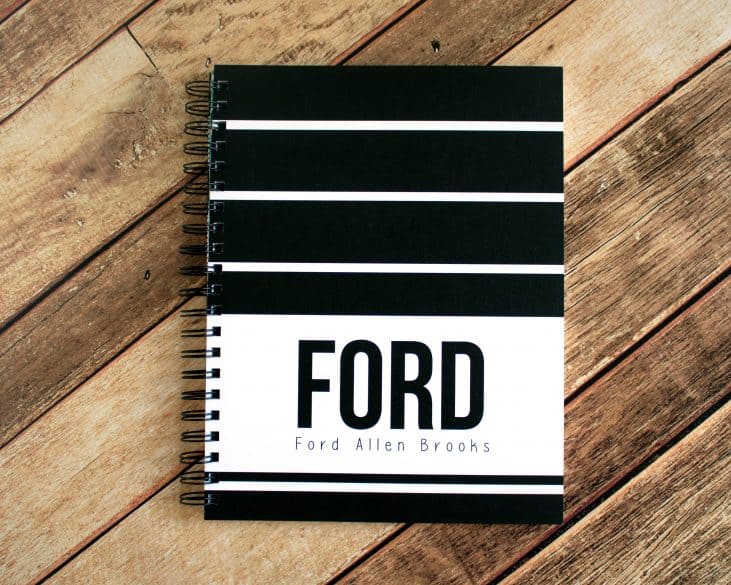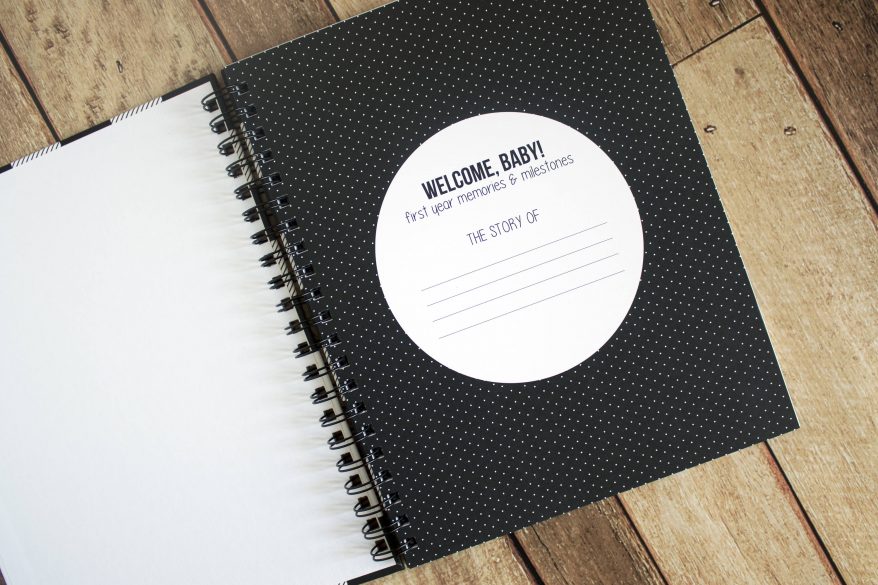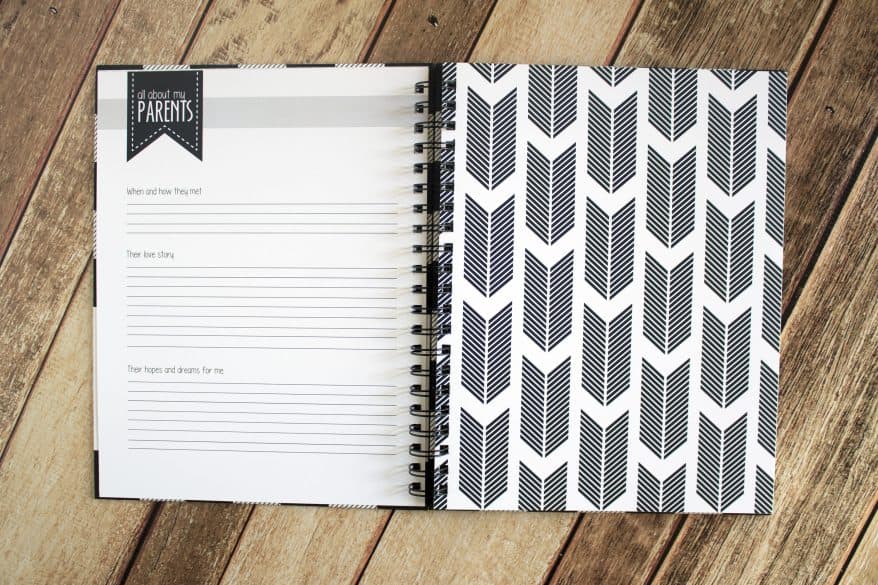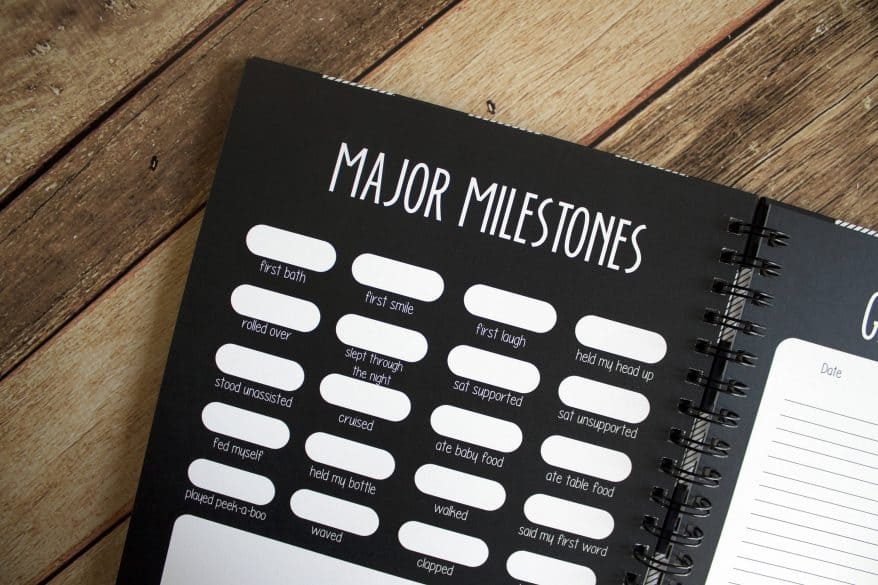 This simple and modern baby book is timeless and cool. Available in soft cover or hard cover, you'll receive a wire bound book with pre-printed cardstock pages. If you're not into cartoon elephant graphics this book is the choice for you, or as Polka Dot Print Shop says, "Forget the journal prompts that limit your thoughts and the cheesy graphics that babies will outgrow."
If you want to skip the printing and gluing step – make a digital baby book with a photo printing service. Shutterfly offers several different designs and layouts, with cute backgrounds and embellishments. It's like scrapbooking on your computer. You upload your photos, add them to the easy-to-use page layouts, and then order the book when it's finished. Shutterfly will send you a completely finished, bound book with a cover. It couldn't be easier.
Project Life, created by Becky Higgins, is a ultra-simple method of scrapbooking. Instead of cutting and pasting, and using tons of expensive supplies – Project Life streamlines the process. Simply choose a Project Life Album, select a kit full of artfully-designed cards, and slip them into the photo pocket pages along with your treasured photos and you're done!