My grandfather was in the Air Force and was an incredibly organized man. One time in his car I noticed he had a label on the rear view mirror that stated "Rear View Mirror." I don't know what senile friends he lent his car to, but you never know!
I must have inherited the label everything gene, because I love organized labels. The great thing about labeling is it can be as inexpensive and creative as you make it.
A few months ago I found an old retro labeler for a few dollars at a consignment store.
I took some red hatboxes I had in storage, gave them a fresh coat of white paint, and went to work labeling all of my craft supplies. I love the look of the labels so much better than just writing on plain white stickers by hand.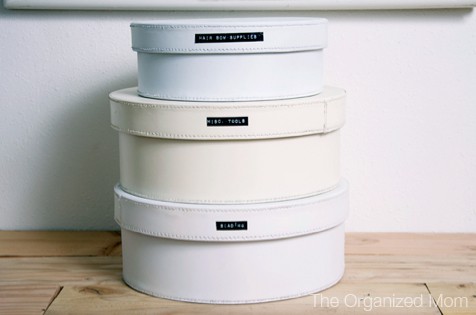 Chalk, paint, or even calligraphy are also great options for creatively labeling containers on display.