Delicious homemade artisan bread is great for soups, sandwiches, or even  just toasted with butter!   You only need 5 minutes to mix, and another 15 to bake and you're done!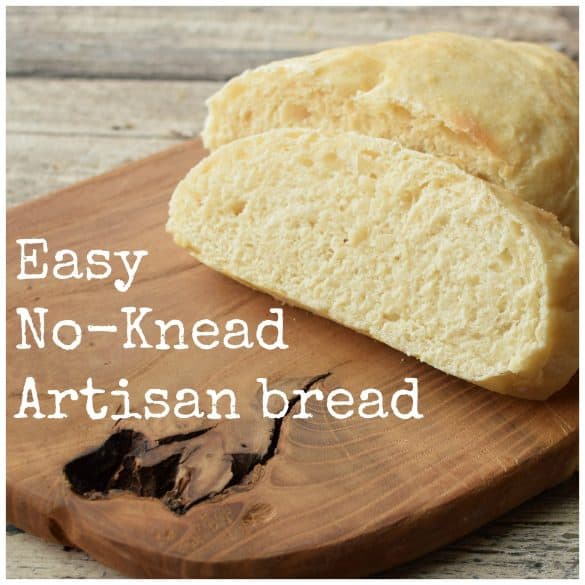 Every Sunday we've been baking bread.  I'd like to make bread during the week, for breakfast, school lunches, etc., but the truth is, homemade bread lasts two seconds in my house!  Whereas store bought bread, we can usually get a few days out of it, and no one thinks they have to inhale the bread or be the first one to get a slice.
The nice thing about the bread we make, is that it's SO EASY!!  I was first introduced to this recipe on youtube, YEARS ago.   The original authors of 5 Minute Artisan bread really made me fall in love with baking bread all over again!  You can check out their video below:

The steps to this bread are simple.  I combined:
3 cups warm water
1 tablespoon yeast
1 tablespoon salt
6 1/2 cups flour.
Simple DUMP into a large bowl, and stir until just moistened. No need to knead it, just a basic stir.  Then, cover and and wait! I've waited for up to 6-8 hours before, and it still turns out every time.  Minimum I will wait is 2 hours, so I'll usually mix it up right before church, and then bake the bread for dinner.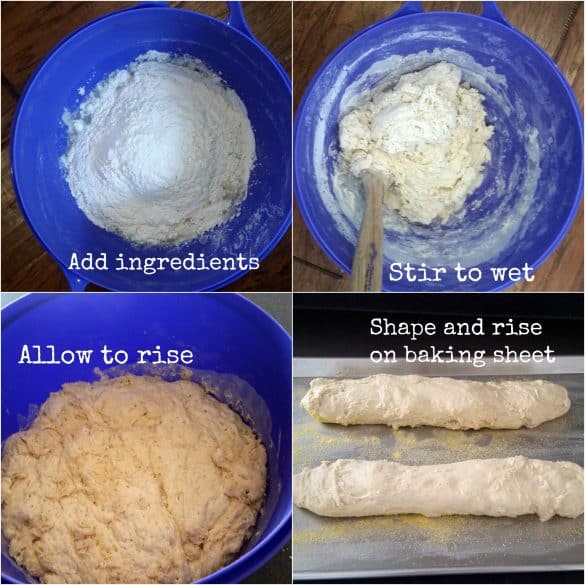 After you let it rise, I sprinkle a cookie sheet with corn meal, and shape the dough in half, into two long loaves.  Sort of like French Bread.  This way I can make sure it gets cooked all the way through.  Tall breads make me worried because I never know if the middle is done.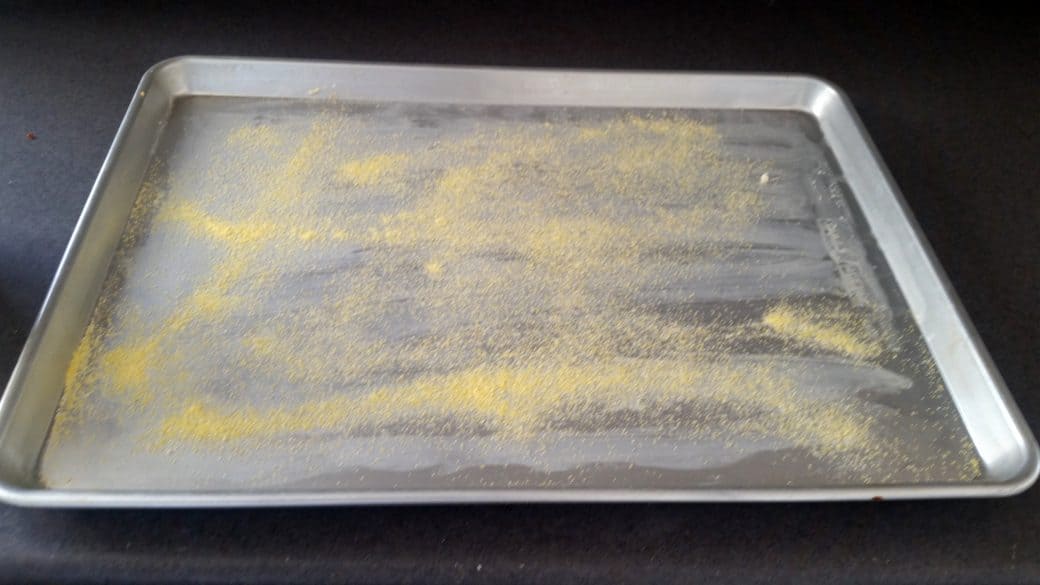 After you let it rise a second time (this time, after it's shaped, I only wait an hour or so).   I then bake it at 425 degrees for 15 minutes.  THAT'S IT!!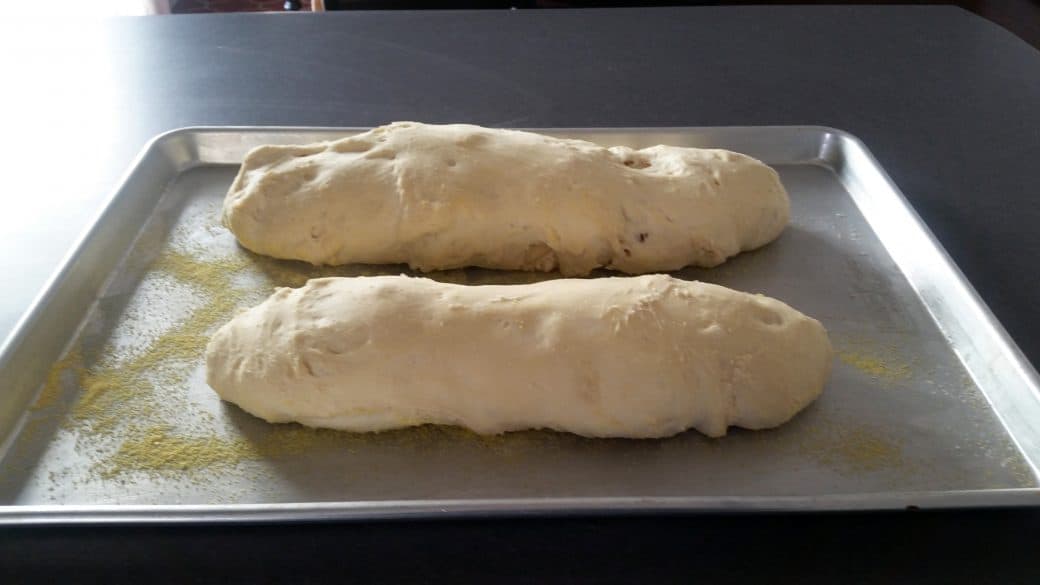 So, basically 15 minutes of baking, and 5 minutes of prep work, and you've got homemade bread!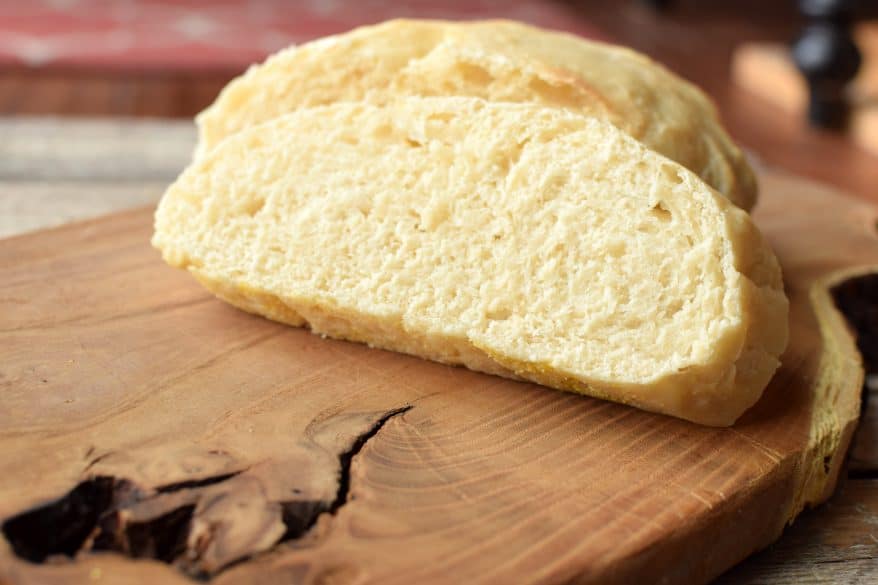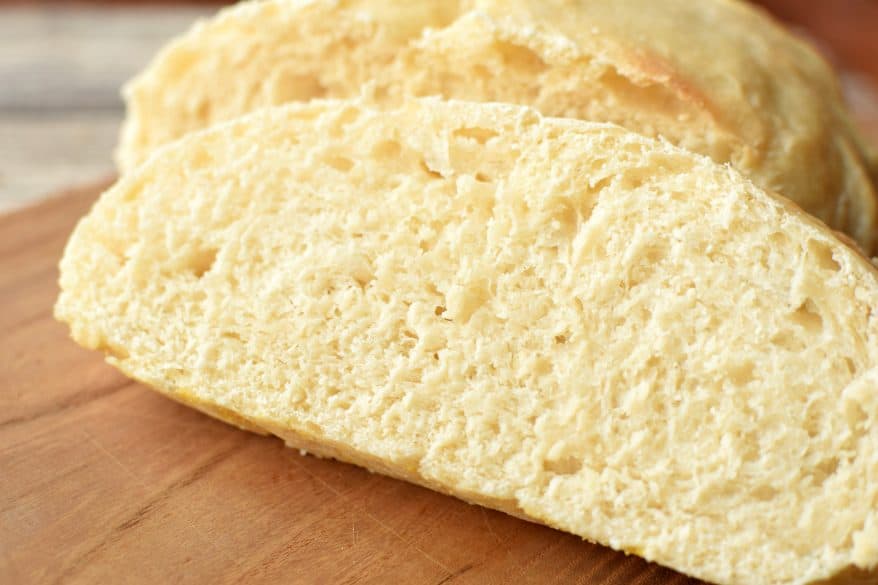 Share or save this or later on pinterest!