I spend so much time organizing my house that my car tends to be forgotten.
No more!
The sugarSNAP Car-Go is the perfect solution for keeping your car clutter free and organized. And check out how super cute it is!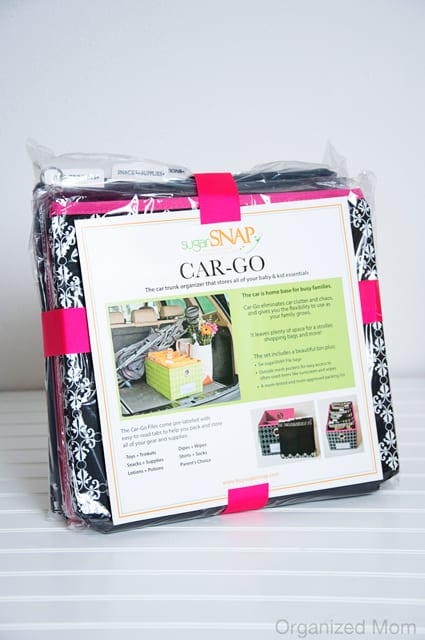 The cool thing about the Car-Go is that it comes with these amazing zipper pocket files that keep all your much needed items together and tidy. Bedes the adorable storage bin, the Car-Go set comes with the following files:
-Toys + Trinkets: carries crayons, stickers, toys and books everywhere you go. This file is the one you will want to take in and out of the car often. It's a real lifesaver for restaurants and long waits.
-Snacks + Supplies: keeps extra formula, bottled water, juice boxes and snacks (raisins, granola bars) in your car at all times.
-Lotions + Potions: keeps sunscreen, diaper cream, sanitizing hand gel, bug spray and first aid cream handy.
-Dipes + Wipes: holds extra diapers, wipes and a changing pad.
-Shirts + Socks: keeps a change of clothes on hand, plus extras for accidents, spills, or unexpected weather changes.
-Blank/Parent's Choice: holds everything from an extra blanket or burp cloth to extra "mom supplies" or a spare leash for your dog.
Each File has an easy-to-identify tab on top that makes it smooth to pack and store all of your family gear into one well-organized system. Sweet!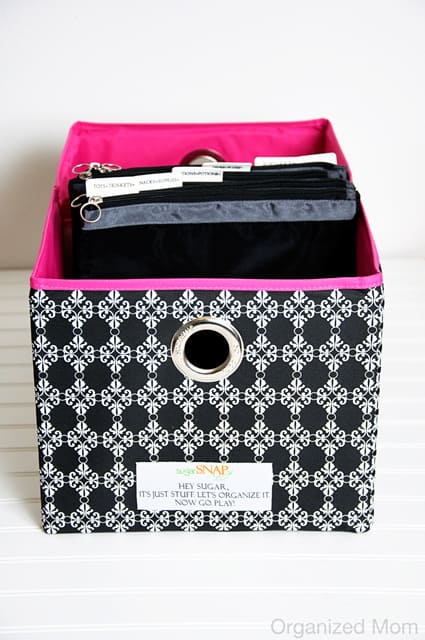 The Car-Go fits perfectly in the trunk of your car or SUV, eliminating the clutter and chaos that comes with having extra supplies on hand at all times.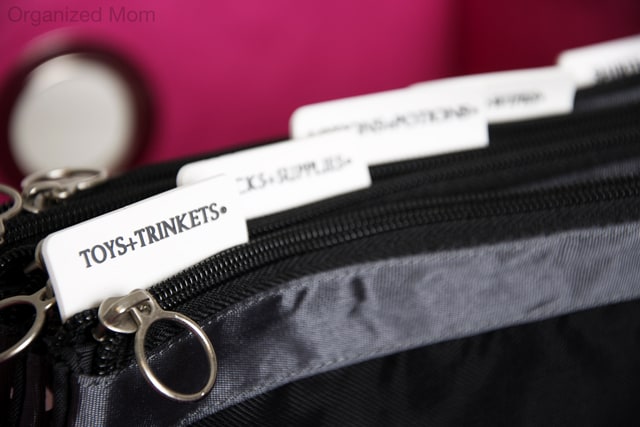 One of my favorite features is how the Car-Go includes a comprehensive mom-tested and mom-approved packing list, to help you both collect and remember what necessities you may need.
I also love that the Car-Go bin is constructed of high-quality custom-printed cotton canvas over MDF. The files are nylon mesh and polyester (phthalate-free and PVC-free) that are made from durable family friendly materials.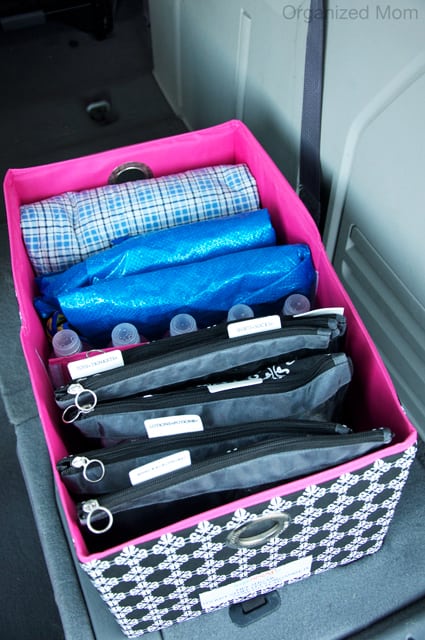 Here's a peek at how the Car-Go looks with all of my personal car items in it. I especially love that I can fit so many necessities, and sill have room for  a blanket, two oversized Ikea storage bags, and bottled water!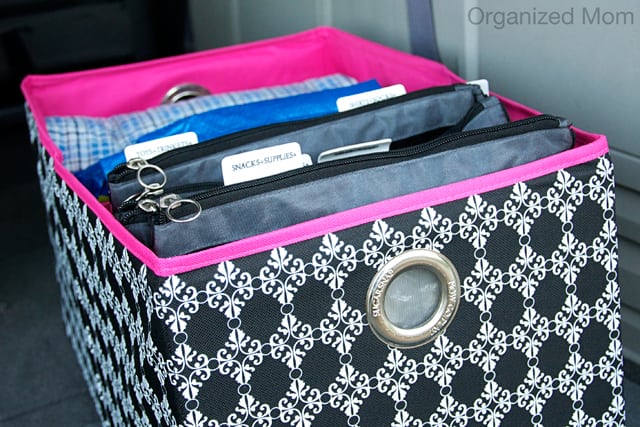 We love the Car-Go so much we are excited to announce that sugarSNAP is giving away one to a lucky Organized Mom reader! Wahoo!
To enter just click on the Rafflecoptor giveaway below! (You many need to visit our site to enter if you are on a mobile device.)
Be sure to check out sugarSNAP online, and use the promo code ORGMOM for a 20% discount on any one sugarSNAP item between now and November 30th.
Thanks sugarSNAP for sponsoring such a fabulous giveaway!