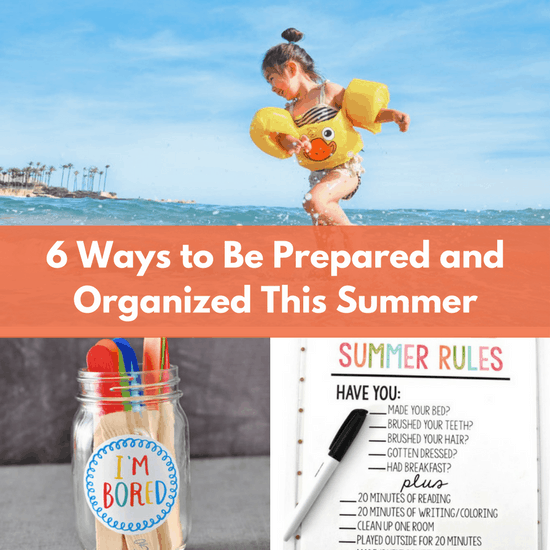 Do you hear it? The ominous Jaws theme song? Duuun dun duuun dun dun dun dun dun….well it's not a shark approaching. It's summer, and your kids will be home ALL day. AAAHHHH! Scary thought right? We all want our kids to have a fun summer filled with memory-making activities, but it can get exhausting as the days add up. Here are our tips to be as organized and prepared as possible to keep things running smoothly all summer long.
1. Keep a daily routine
Kids do better with a bit of routine, and a little structure to the day helps mom from going insane. Without school and homework, summer days can start to feel chaotic and lazy. Mique of 30 Handmade Days suggests this simple "Summer Rules" checklist. With this simple list, kids can earn screen time by fulfilling their daily responsibilities first. This way kids know what's expected of them without you having to repeat yourself a million times.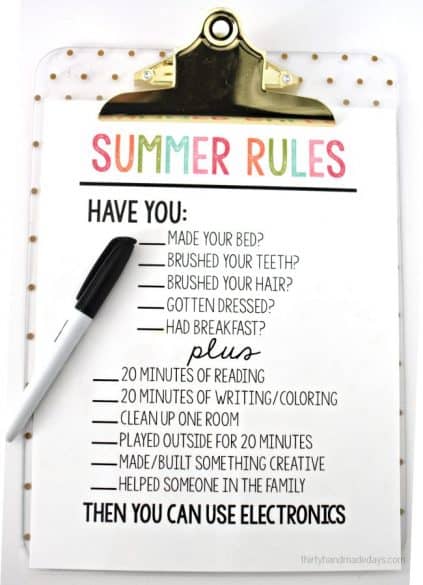 2. Move winter clothes to storage
Clutter creates extra stress that you just don't need. Clear out as much closet space as you can at the beginning of the summer by  moving all the winter clothes into storage. This way you're not rummaging through long-sleeved shirts to find the swimsuits. Erin's 2 Cents stores her kids' clothes in clear plastic bins with simple labels so she knows exactly where to find the size and season she needs.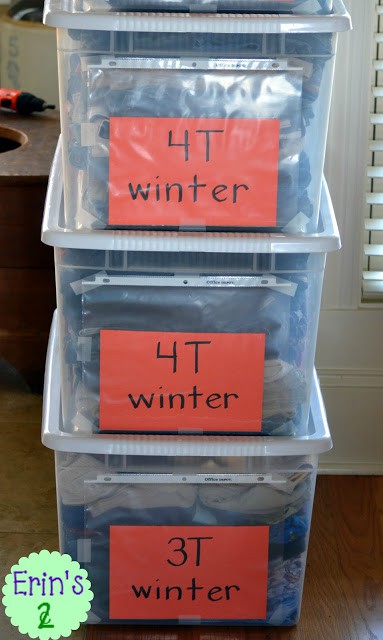 3. Encourage kids to entertain themselves 
Despite what your kids may think, you are not a circus ringmaster. Although taking the kids on fun outings occasionally is a great way to make memories, it doesn't mean you should entertain them from dawn until dusk every single day. Learning to play on their own is a great way for kids to develop independence and creativity, so encourage it with an "I'm Bored" jar. Check out Vicky Barone's cute version for a free printable!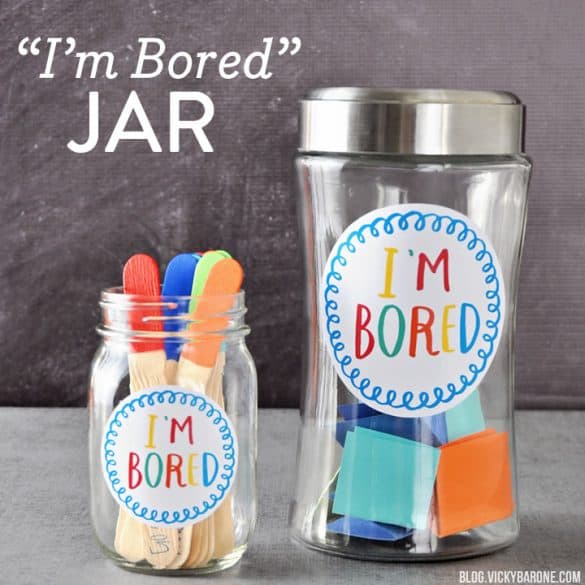 4. Simplify dinnertime
After a hot summer day the last thing you want to do is cook over a hot stove. Instead, have some easy freezer meals ready to pop in the crock pot or cook on the grill. Here are 17 recipes on 30 Handmade Days, with a master grocery list included.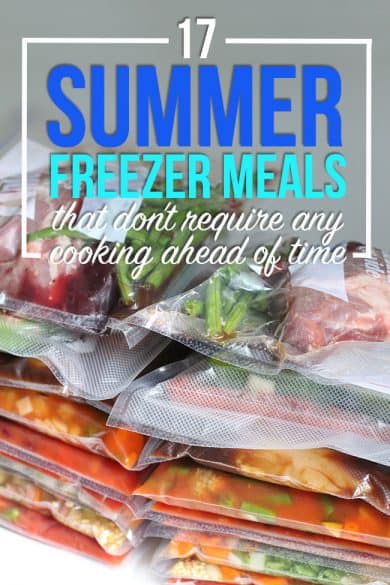 5. Organize the pool toys
If you have a pool, you know that daily use during the summer can get messy. To avoid dealing with toys and wet towels strewn all over the backyard, try this simple pool organization method from Ask Anna. A plastic drawer unit is labeled to hold toys, goggles, and sunscreen. And a hamper is set up so everyone knows where to put their dirty towels.
6. Make a summer car kit
For those spontaneous trips to the splash pad or the beach, keep all your supplies ready to go in the car. The East Valley Moms Blog suggests a clear plastic tote filled with spare clothes, swimsuits, hats, towels, and sunscreen. Then you're always ready for summer fun!