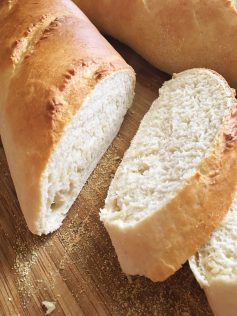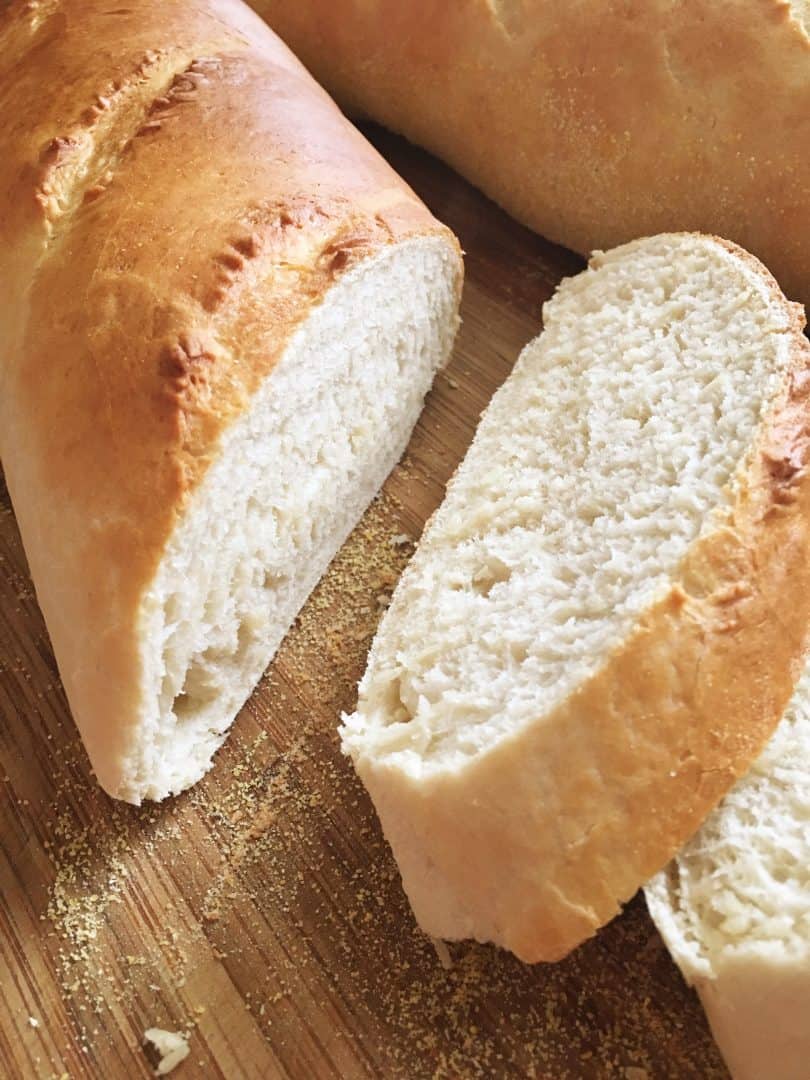 Heavenly French Bread
Ingredients
5½ cups all-purpose flour
2 tablespoons vital wheat gluten
1 tablespoon sugar
1½ tablespoons instant yeast
1 teaspoon kosher salt
2 cups hot water, between 120 degrees F and 130 degrees F
1 tablespoon cornmeal
1 egg white
Spray bottle filled with water
Instructions
In the bowl of a mixer fitted with the paddle attachment, add flour, vital wheat gluten, sugar, yeast and salt. Mix well and then switch to a dough hook. Add water and mix until the dough comes together in a loose ball. Set mixer to medium speed and knead until a soft dough forms, about 5 minutes. Remove the dough hook, cover the bowl and mixer with a towel and let dough rest for 10 minutes.
Spray a baking sheet with non-stick spray and sprinkle cornmeal over the top. Remove dough from bowl and cut in half. Spray your kitchen counter with non-stick spray and roll dough half into a 10x15 inch rectangle. Roll up the dough from the top down and pinch off the ends into a taper. Set on baking sheet and then repeat with the other half of the dough. Cover loaves with a lightweight towel and let rise for 30-40 minutes.
Once risen, set oven to 425 degrees F. Slash tops of loaves with several cuts . In a small bowl, add egg white and a splash of water. Mix and then brush over loaves. Bake loaves for 10 minutes and then spray with water. Bake for 17-20 more minutes, until bread is golden brown. Allow to cool a bit before serving.
Recipe by The Organized Mom at https://www.organizedmom.net/died-gone-heaven-french-bread/