Cooking dinner for your family on the hot summer nights can be a real drag. Who wants to stand in front of a hot oven while the rest of the family gets to enjoy themselves outside? Here are some easy summer night dinners that don't require you to use an oven:
Cold Chicken Wraps – Caesar or Southwest style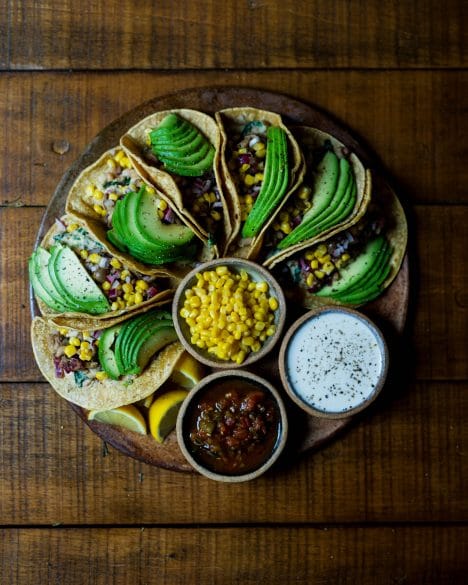 This is super easy and super yummy! It's also very versatile because it can be done in a variety of ways. You can boil several boneless chicken breasts ahead of time, shred them into small pieces by hand and put in the fridge for later. Or if you want to make things even easier, purchase a high quality canned chicken. No matter your preference, take your chicken and mix it with either chipotle ranch or Caesar dressing. Make sure all of the chicken is covered in the dressing. Pull out whatever flavor wrap your family prefers then add your vegetables and other items. For the Caesar variety – romaine lettuce, tomato, chopped onions, and parmesan cheese work best. For the southwest variety – iceberg lettuce, a little but of corn, a pinch of cheddar cheese, and a scoop of avocado or salsa and you are good to go!
Come & Get Them Sloppy Joe's
Brown 1-2 lbs of ground beef in a skillet on the stove. Drain any fat that remains.  Add chopped onions, chopped green peppers, and your favorite pre-packaged sloppy joe mix and a small amount of water. Continue to stir the ingredients until the onions and peppers are well cooked and the mix covers all of the beef. When you are done dump the ingredients into a bowl that has a lid. You can either place it in the fridge and microwave it later or bring it out to the picnic table with some hamburger buns and enjoy!
Cold Cuts & Pasta Salad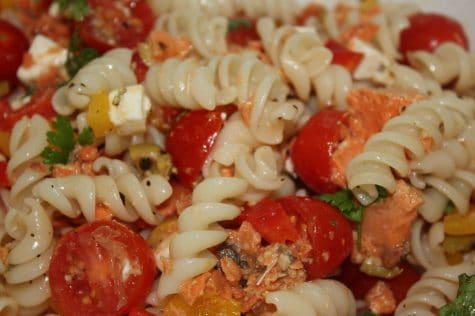 This one is super easy! Before hitting up the deli for your favorite meats, boil up a box of tri-colored pasta. Take the pasta and dump it into a large serving bowl. Allow the pasta to cool in the fridge for a while. When that's done, take it out and add some Italian dressing to it (this will depend on how flavorful you want it to be). Top it off with cubed Colby jack cheese, sliced pepperoni, and your favorite veggies (green olives, mushrooms, cherry tomatoes and cucumbers are great!). Make a quick trip to your favorite deli to buy the meats and cheese for your sandwiches. Place the meats and cheeses onto a serving platter along with bread and condiments that your family enjoys. Voila!
Dressed Up Hot Dogs
Whether you choose to cook your hot dogs on the grill or on a stick over the fire pit in your backyard, add a little pizzazz to them by topping them off with more than just ketchup in mustard. Switching things up and adding unique toppings to this summer staple will not only be fun for your kids but can also open up their taste buds to a whole variety of new foods. Here are a few ideas to spice up your favorite dogs.
If none of these ideas appeal to you, don't forget old standbys like BBQ Chicken on the grill, eating any breakfast meal for dinner (cold cereal, pancakes, etc.) or opting for something super easy like a charcuterie and cheese platter for everyone to share.