Summer is coming and with it, the end of homework and projects and after-school programs. Hooray! But it also means that you and your family will probably have less of a set routine. Your kids might be okay with this plan. However, having a daily schedule for kids in place during the summer will make it easier to plan other activities and (hopefully) ease into the routine of school more easily when fall comes around.
Be clear about and set expectations
One of the best things you can do as the school year comes to a close is sit down with your kids and talk about your plans for the summer. This might include the obvious events, like vacations, summer camps, swimming lessons and holiday activities. But don't forget to also talk about what the everyday expectations are in regards to chores, screen time and service, for example. This may take a little bit of planning on your part, especially if you don't already have a system in place, but by telling your kids what is expected of them, it will help each day go by a little more smoothly.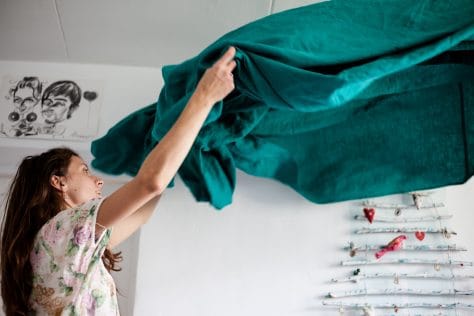 Have specific activities planned
For the last few years, my family and I have made a bucket list of things we want to do during the summer. Some of them are event specific, like parades or vacations, while others are at-home or local activities that can be done any day, like a lemonade stand or playing in the sprinklers. I've found that having a list of items I can pull from each day helps keep my kids busy and creates memories.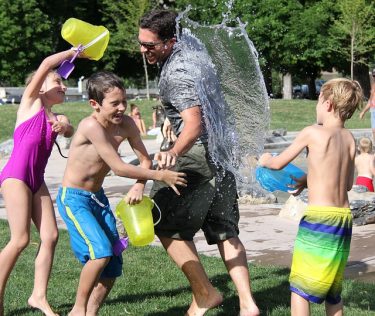 Family Calendars
As our kids get older and get involved in more activities, keeping track of everyone and everything can get overwhelming. But when we write it down, it takes a little of the stress away. We don't have to try and remember specific dates and times and locations for each activity or event. A family calendar is a great way to manage all of this information. For example, my sister in law buys the big wall calendars and then uses different colors for each person. This makes it super easy to see at a glance what you've committed to and where you have time to add other activities.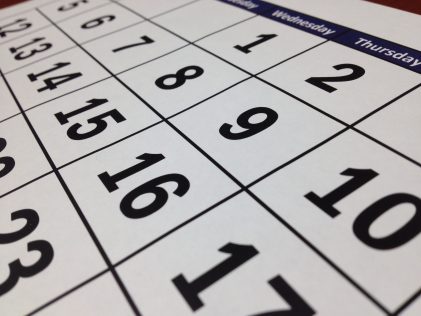 A Sample Daily Schedule for Kids:
Every family's schedule during the summer will be different, but here is an example of what a basic summer routine might look like:
Breakfast
Get Dressed
Brush Teeth
(Chores) *depending on if we have time-specific commitments in the AM
Morning Activity (go for a walk, swimming, bucket list item, etc)
Lunch
(Chores) *complete chores if not done in the morning
Quiet time (reading, puzzles, etc)
Afternoon Activity (playdate, make a treat, etc)
Clean up for dinner
Dinner
Family time
Summertime is an adjustment for everyone. When you have a plan and set routine, you'll be able to enjoy your summer more fully. You'll be able to fit in what you want to do more easily.