When you're feeling overwhelmed it's natural to wonder if there are better ways of managing your time and energy to increase productivity and get everything done.
I've put together a list of three ideas to help you cope with the sometimes overwhelming responsibilities of managing life.
Plan All of Your Meals in Advance to Increase Productivity
This post may contain affiliate links. As an Amazon Associate I earn from qualifying purchases. For more information, see our disclosure.
How many trips to the grocery store do you or your significant other make each week? How much time do you spend trying to decide what to eat, or wondering what ingredients you even have in your pantry and fridge?
Imagine how much time and energy you could save if you only needed to go grocery shopping once every two weeks.
This is why I suggest making a meal plan for two weeks and then purchasing all the items you'll need from the grocery story during one trip. It will save you tons of time and energy during your busiest days.
Planning ahead also allows you to know what meals the kids can help you with. Maybe your teenager can be in charge of cooking spaghetti dinner? Knowing what your family is going to eat allows you to confidently delegate some of the responsibility for meal time to other family members when you need to. It also frees up your mental energy to focus on other important things.
Be Intentional with Your Routines
We each have a morning and evening routine. We may not be intentional about what is included in our routines though, but we typically follow a similar pattern each day. And if we're not intentional about what's included in our routines, then we may be sabotaging ourselves.
Start by thinking about and noticing your daily patterns. Are you wasting time anywhere? Maybe you spend an hour on Instagram each night before bed, or you're checking emails first thing in the morning? Can you save yourself time and mental energy by changing your habits and adopting a better routine?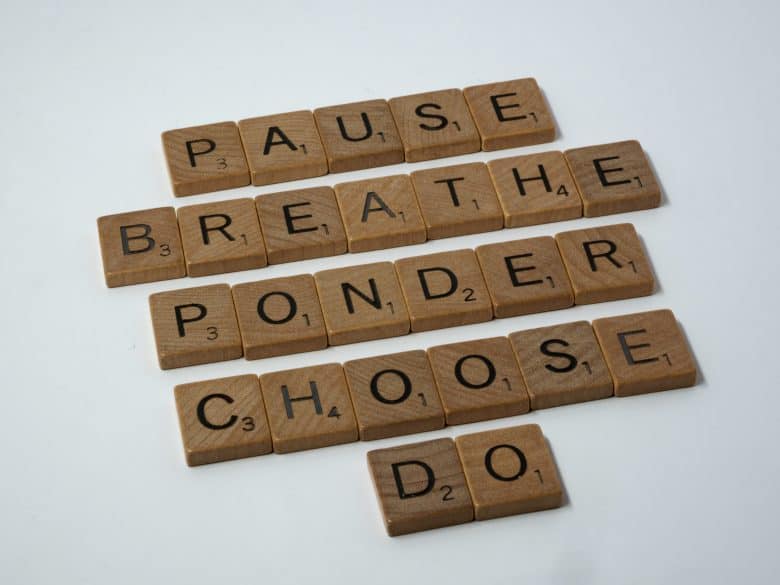 I know I have better mental clarity, and a more productive day when I can get up an hour before my kids. This allows me to center my thoughts on what's most important and to get a positive mindset before the day begins.
Have a Cleaning Schedule and Stick with the Plan
It's tempting to stop cleaning your house when you're feeling overwhelmed . I know the first thing I quit doing is folding the laundry. I rationalize that I just don't have the time.
If I'm being honest though, it costs me more time and causes me more aggravation when the laundry's not folded. I find myself wasting time by constantly digging through laundry baskets looking for specific clothes. When I could have easily found them if it had just folded them and put them away.
Adopting the motto, "A place for everything and everything in its place" will save you time and energy – even when life is extremely busy.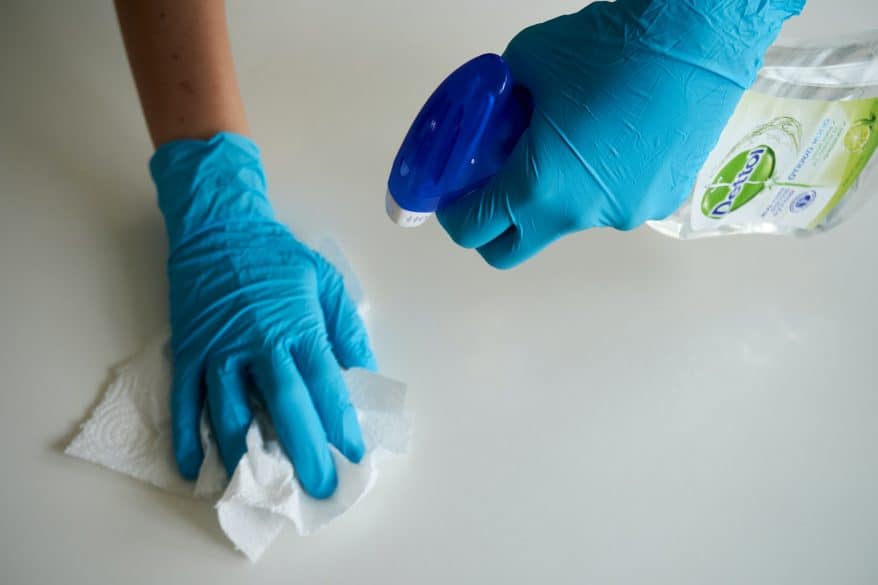 Instead of cleaning the house in an entire day, do a little bit each day. Find more suggestions about adopting a daily cleaning schedule here.
I hope these suggestions give you the confidence you need to manage your time and increase your productivity so you can balance all your responsibilities and ambitions.