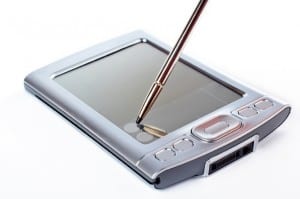 Let's look at a little gem called a planner that if used consistently will become your BFF when it comes to managing your time. Here are some suggestions for effective use of one.
To use your time wisely, you have to be able to see it. The best way to do this is to make sure you have a month at a glance page. This will instantly give you a clear picture of what is going on any given day and will keep you from over scheduling your self.
Write down appointments and events as soon as you know about them.
Color code your entries and highlight items that are most important. (such as deadlines or special projects) I find this especially useful for larger families or WAHM. In my planner I have a different color assigned for the following things business, kids, home and me time.
Keep it with you at all time. Never leave home without it.
Make sure to set a side time very week to review and update it.
I recommend having not only a planner that you carry with you, but also a master calendar at home for the entire family to see.
The most important thing to remember is if the planner doesn't meet your needs, you will never use it. If need be get on the computer and create your own calendar sheets that will fit your needs and put in an empty binder or spend $5.00 at an office supply store and get it binded. That is how I created mine. Hopefully this was helpful. If you have questions or need help with using your planner efficiently. Please feel free to email me jennifer@organizingwithoutlimits.com