If you struggle to find family friendly recipes for that wonderful super-grain, QUINOA; here is a recipe from my family favorites' collection.  I make the whole thing in my rice cooker and it is super easy.  You can also make it in a sauce pan.  You just need a few ingredients: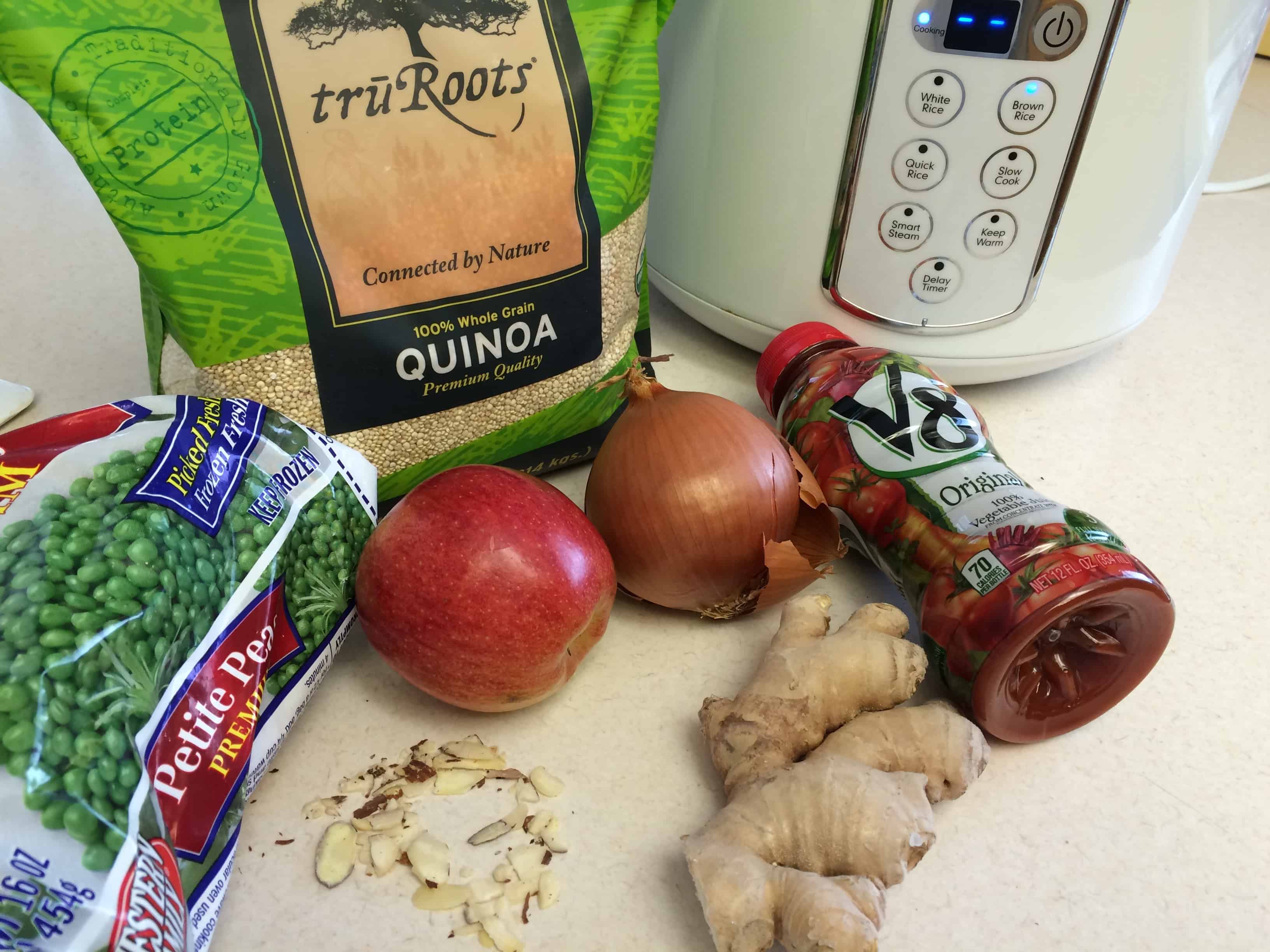 1/2 c chopped onion
2 T fresh minced ginger
1 c quinoa
1 1/2 c vegetable juice
1/4-1/2 c water
1 c frozen peas
1 diced apple
optional:  chopped almonds and coconut to top
Using a small amount of olive oil, saute' onion for 2-3 minutes.  You can do this in a saucepan or I actually just do it in my rice cooker (takes a little longer).  Add ginger, quinoa, and  vegetable juice.  Then add 1/4 cup water.  You may need to add more water as it cooks.  I check occasionally to see how the liquid is absorbing.  If it looks dry before the quinoa is soft, add a little water.  I cook this in my rice cooker on the brown rice setting.  Alternately, use a saucepan and simmer 15-20 minutes until liquid is absorbed.  When quinoa is cooked, stir in frozen peas and cover.  Let stand for 5-10 minutes until peas are warmed.  Add apples.  Serve warm and sprinkle with chopped almonds and shredded coconut if desired.