Wallpaper brings bold color and pattern to a space, completely transforming the room. From romantic florals to modern geometrics, there's a style out there for everyone. Yet the only problem? Wallpaper is pretty pricey.
It ranges from about $25-$50 for a single roll, and you'll need multiple rolls to cover even just a single wall. The price tag adds up quick.
This post may contain affiliate links. As an Amazon Associate I earn from qualifying purchases. For more information, see our disclosure.
Instead, you may want to consider turning to that old trusty DIY stand-by: a gallon of paint. Paint is inexpensive, and with the right tools and creativity, you can substitute it for wallpaper.
DIY Painted Wallpaper Ideas
You need to check out these five gorgeous DIY painted wallpaper projects below, then get ready to be inspired.
1. Hand Painted Floral Wallpaper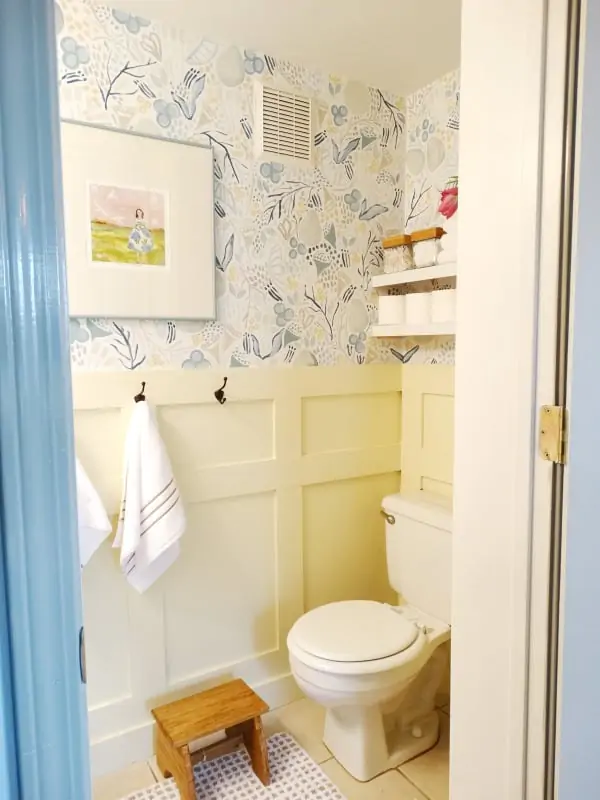 Lauren from The Dahl House gave her powder room a makeover by hand painting a floral pattern on the walls. It took her about 15 hours to complete, but the result is stunning.
The soothing blue and yellow color choices help to tone down the bold design so it's not too busy.
2. Large Scale Floral Wallpaper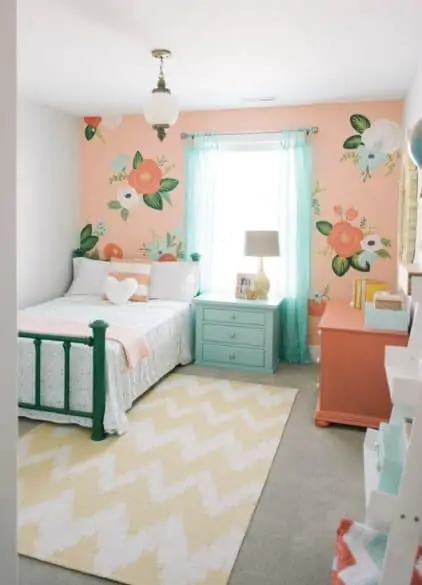 Mollie of Design Loves Detail used a pattern from Rifle Paper Co. as her inspiration for this large scale floral design. She used chalk paint for the design to achieve a durable matte finish.
We love that she only painted the pattern on one wall, creating a focal point for the whole room.
3. DIY Buffalo Check Wallpaper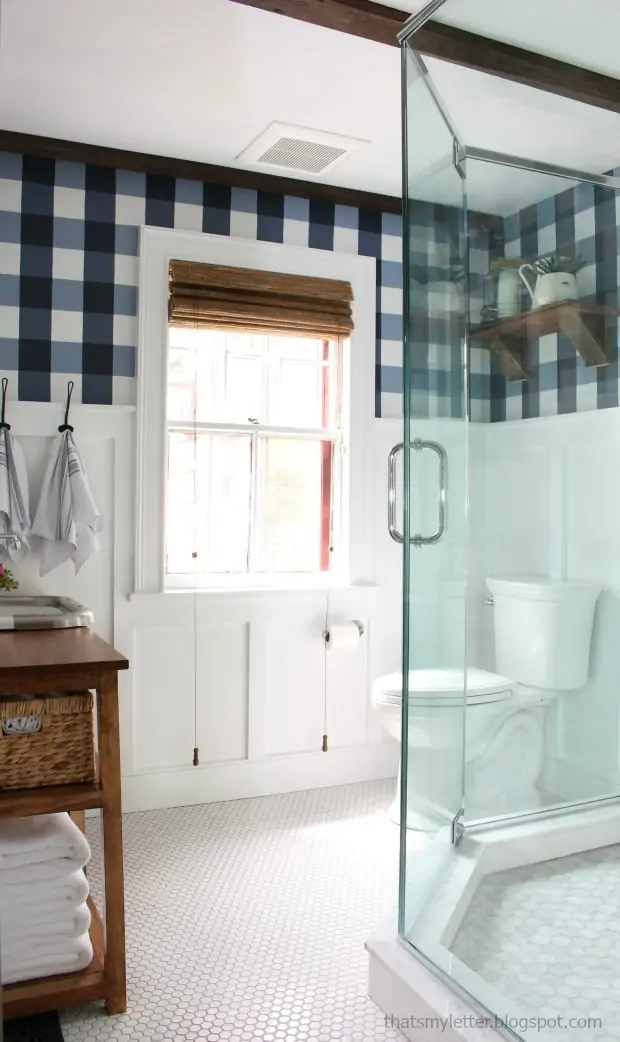 Jaime from That's My Letter used three different shades of blue paint, and a LOT of painter's tape – this buffalo check pattern was created. The plaid design is bold yet classic, and the bead and batten treatment on the lower half of the wall keeps the pattern from being too overwhelming.
Source: That's My Letter
4. DIY Painted Symbol Wallpaper
Laura of A Beautiful Mess shared this playful and original project. She created the pink symbols by hand drawing the different shapes and then creating a mockup in Photoshop. She printed the Photoshop file on large engineer size sheets of paper.
Laura then tacked the paper up on the wall and the symbols were finally transferred using carbon sheets. For a DIY novice this process might be a little too complicated, but what a fun concept!
5. DIY Starburst Stencil Wallpaper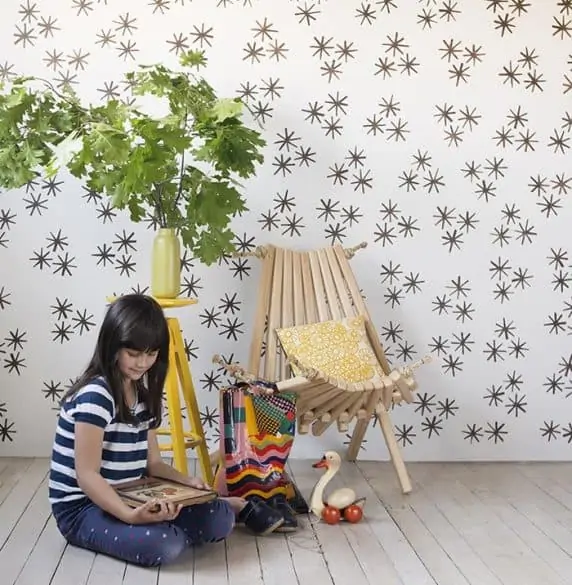 Another option when designing a painted wallpaper is to use a stencil. This starburst project featured on Design*Spong e was created using a simple stencil, brown paint, and a little bit of patience.
Quick tip: spray the back of the stencil with repositionable adhesive spray to prevent it from moving while you apply the paint.
Amazing DIY Hand Painted Wallpaper
There you have it, five amazing examples of DIY painted wallpaper. It doesn't have to be difficult, time consuming or messy to get exactly the look you want.