When my two oldest kids were tiny, we lived hundreds of miles away from family. I decided to start a family blog to keep everyone updated on our lives and to record memories. Once or twice a week I would post photos and some funny stories to my little blog. After three years of consistent writing, I had my posts published in a beautiful photo book. Man, those books are treasures! My kids will pour over them and laugh and reminisce.
We moved back near family, added three more kids to the mix, and life got busier and busier. My blog was abandoned and sadly, my sleep-deprived mama brain just doesn't retain all of the amusing minute details of each child's lives.
This post may contain affiliate links. As an Amazon Associate I earn from qualifying purchases. For more information, see our disclosure.
Luckily there are plenty of tools and options to help moms record priceless memories in a simple stress-free way.
Instagram and Chatbooks
Instagram is one of the easiest ways to record memories. If you are scrolling through it anyway, you might as well get some productive use out of it. Once you are regularly adding memories to Instagram, sign-up for Chatbooks. This amazing service takes your Instagram posts and automatically prints and mails your photobooks.
If you are concerned about sharing too much or being too braggy, simply make a separate Instagram account and use that to make your Chatbooks!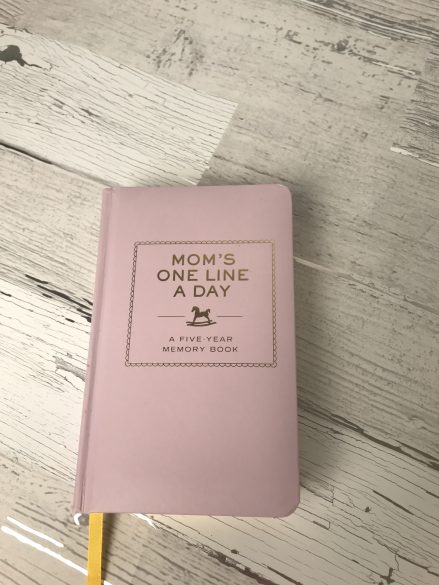 I gifted this to myself and I love it because it is so low-pressure. This journal is designed to span five years and has a very small space to write for each day. You can also look back on what happened this day in years past. Put it next to your bed with a pen as a simple reminder to reflect and record something that happened each day. You can find one here.
Paper Planner
Paper planners can work the same way as the journal above. Try and write a little something in the calendar spaces each day to record your memories, and then save your planners. My mom did this and it is wonderful to get a peek into how busy her days were as a young mom .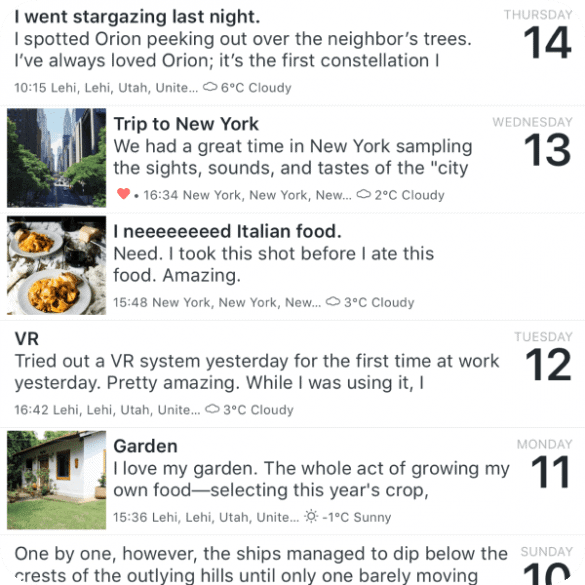 DayOne App
This app is an amazing way to journal your life. Some things I love about DayOne: daily reminders that pop up, an activity log that shows you where you were that day, the ability to add photo, videos and voice memos to your entries, customizable writing prompts, ability to export, and you can also even publish your entries into a beautiful book.
Your phone camera and voice memos
Moms are constantly using smartphones to snap pictures and record videos. Don't forget to utilize voice memos (those sweet little kid voices grow up so fast!). You can ensure that these photos and recordings are saved for your children by setting a reminder at the end of each month and/or year to transfer all of those photos and videos to a cloud for safe storage. You don't want to lose those precious memories!
1 Second Everyday App
This app reminds you to take a snippet of each day (photo or video) and then it creates a video montage with "1 Second Every Day" at the end of each month. You've probably seen friends doing it, but did you know that it has an attached journal so you can write about the picture you added? One thing I especially love is that the app encourages you to record memories from even the most mundane days. They might not seem exciting to us now, but I think one day we will miss our boring-at-home days the most.

On-Going Photo Book
If you want a bigger book than a Chatbook, a photo book is the way to go. Photo printing services including Shutterfly and Blurb have beautiful photo book options.
Creating a photo book can seem overwhelming, but breaking it into bite-sized pieces makes it easy. Create an account, then get a book started online. Take 10-20 minutes at the end of each week or month to add pictures and memories to your book. You could also give the log-in to your partner or spouse and have them add to the book as well!
An on-going photo book is like an online scrapbook that you can easily have printed at the end of each year. Try not to put too much pressure on yourself to make it look a certain way, those photos (no matter how they are laid out) and your words (no matter the lack of editing) will be gold to you and your family.
Make it a goal for the new year (or starting right now) to choose a way to capture and keep your sweet memories. I absolutely treasure my blog books and am trying to be better at recording the memories we are making with our five beautiful kids.