If you are anything like me, no Target run is complete without a quick trip by the clearance jewelry. Sometimes there are some amazing finds and great deals. But all it means is that my jewelry situation at home borders on insane.
I can always picture myself wearing the jewelry, but I never think of where I am going to put it, especially necklaces.
This post may contain affiliate links. As an Amazon Associate I earn from qualifying purchases. For more information, see our disclosure.
Necklaces often spend more time being tangled than being worn. And the more they are tangled, the less likely I am to wear them. Alas, many necklaces have been sent to the trash because I have failed to organize them and keep them from tangling and breaking!
How to Keep Necklaces from Getting Tangled
Well, instead of your dresser being a jewelry graveyard, here are some handy organizing solutions to keep your necklaces tangle-free and easy to spot. These ideas will seem to expand your collection without adding a single piece!
While this blog is written in Polish, the images are pretty self-explanatory. All you need is a wooden hanger and some hooks. Simple enough!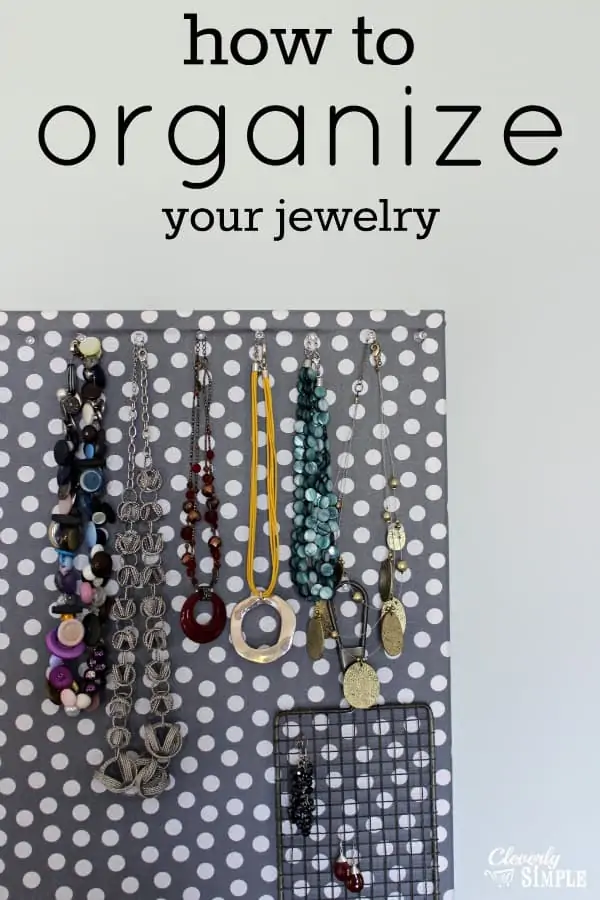 This tutorial is almost too simple. For under $10, you can have your necklaces organized and out of the way!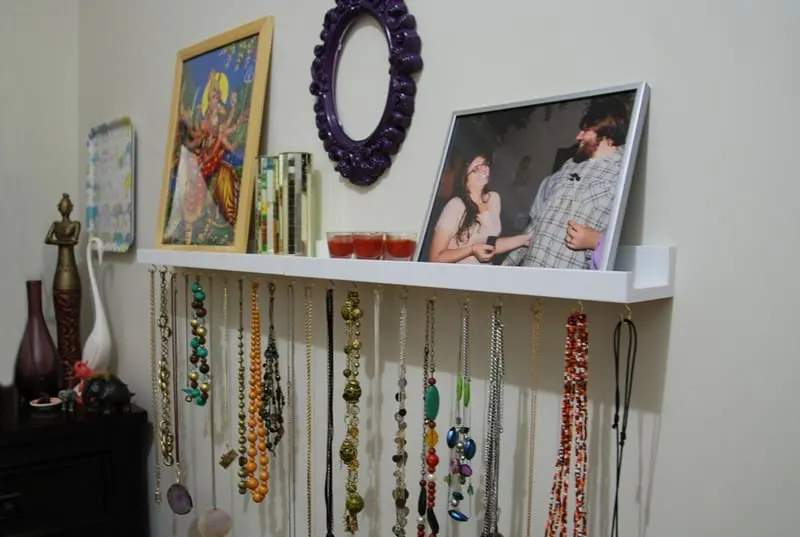 Chances are, you have a ledge shelf in your bedroom or bathroom, right? Well just add a few simple hooks underneath and VOILA! You have a way to organize your necklaces.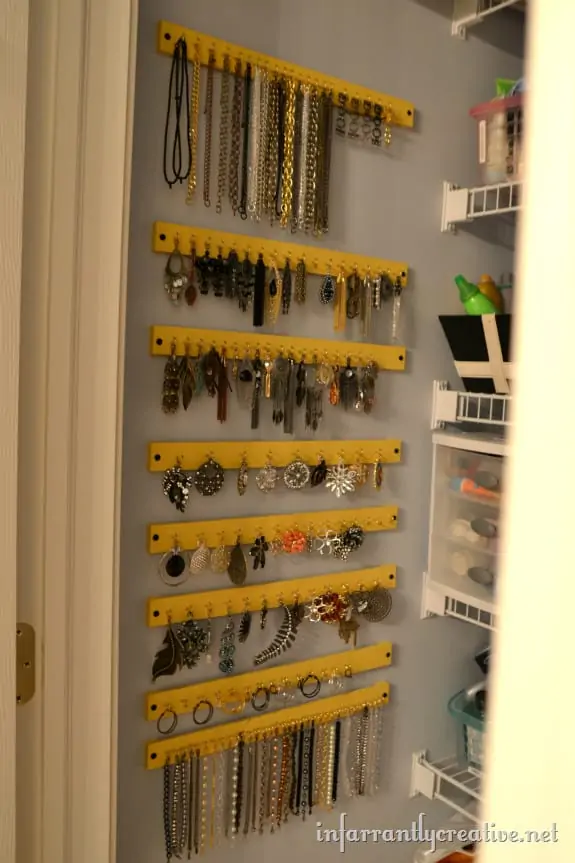 You know those paint sticks you can get from the hardware store? Well, who knew, but you can turn those into a necklace hanger! Get creative with painting the sticks and then add some small hooks to hold your jewelry.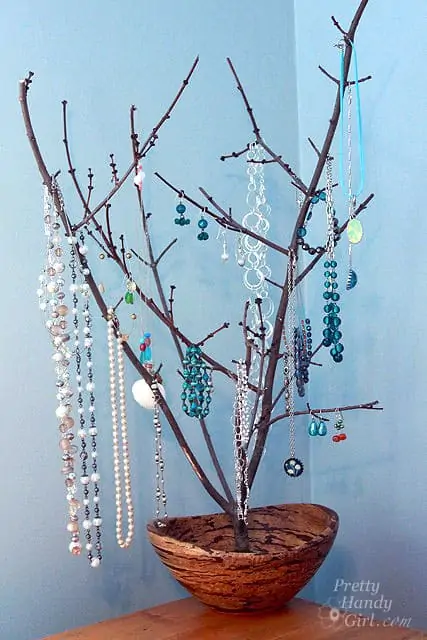 Bring the outdoors in and create this cool necklace hanger that also serves as a piece of art! It doesn't get much cheaper than using materials from your own yard!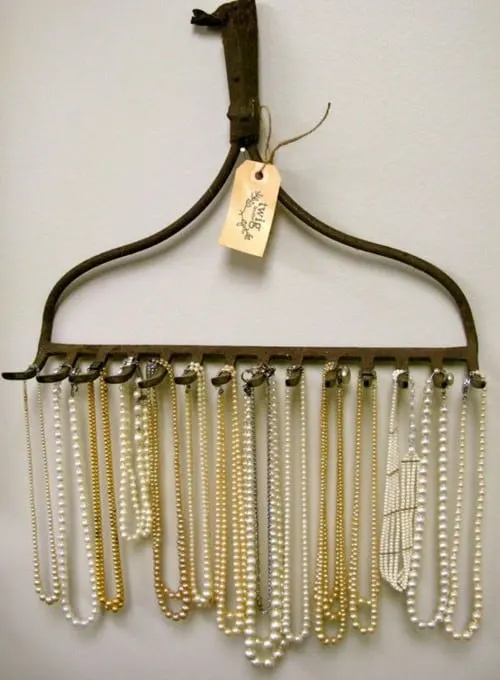 This is perfect for those of you that love rustic decor! Simple remove the handle from an antique rake and use it as a necklace hanger.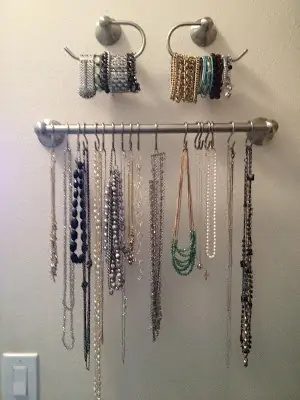 Have an empty towel rack in your bathroom? Or did you happen to find some on clearance at the hardware store? Use them to organize necklaces! All you need are a few S hooks and you are on your way!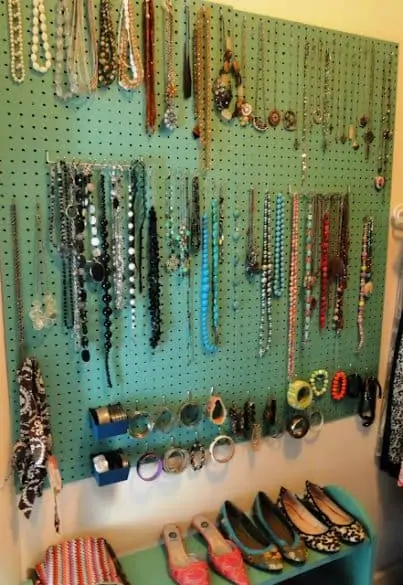 Hang a pegboard in your closet and you have endless possibilities for necklace storage!
Are you feeling inspired and ready to tackle your necklaces? Get to work and have fun!