If you're in charge of planning your family reunion, there's no doubt that you want it to be memorable, enjoyable, and as effortless as possible.
One of the most important and earliest decisions you'll make is deciding on the location of your family reunion.
This post may contain affiliate links. As an Amazon Associate I earn from qualifying purchases. For more information, see our disclosure.
The location determines everything from activities available, to comfort level, and cost.
Let us help you make this important decision easier by reviewing popular locations and settings to hold a family reunion.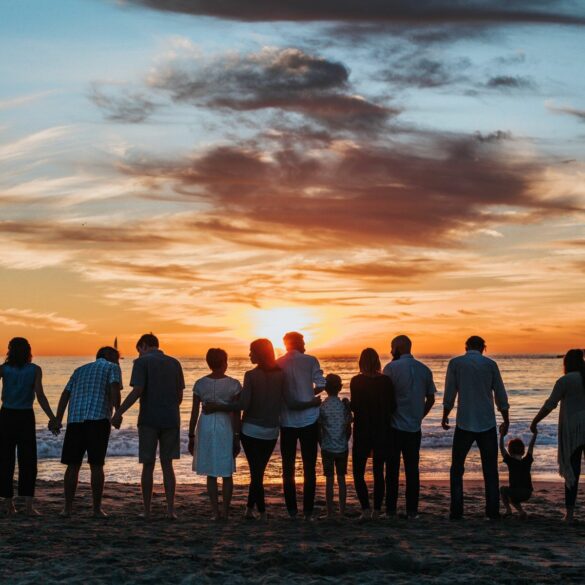 Where to Hold a Family Reunion
Camping and Picnics
First off, when I think of family reunions, picnics and camping are what come to my mind because that's what my family typically does.
There are a few pros and cons to going camping for your family reunion.
Pros:
Cons:
Can be difficult for elderly or young children and babies.
Not everyone enjoys camping.
All food needs to be planned out ahead of time.
If camping sounds like something your family would enjoy, you can find and reserve campsites by visiting ReserveAmerica.com
But to help you out, I've put together a list of the best places to hold a family reunion when camping.
Some of the most beautiful and popular National Parks in America are:
Acadia National Park in Maine – Called the "Crown Jewel of the North Atlantic Cost". There's a reason it's one of the top ten most visited National Parks in America
Assateague Island National Seashore in Maryland – There's sandy beaches and ocean surf, wild horses, plus fishing and crabbing. What more could your family wish for?
Sawtooth National Forest in Idaho – Admired by the famous author Earnest Hemingway, this National Forest is the perfect mountain escape. For smaller families, be sure to look at the cabins at Redfish Lake Lodge. They're the perfect mix of rustic elegance.
Grand Teton National Park in Wyoming – The Grand Teton offers river rafting, hiking, and even a couple restaurants. Located an hour away from Jackson Hole Wyoming, your family is guaranteed adventure and fun.
Arches National Park in Utah – Known as the "Redrock Wonderland". Arches National Park offers one of the most unique landscapes in America. Famous for stargazing, and sunrise hikes, this park as a lot to offer for active families.
This list wouldn't be complete without mentioning Yellowstone National Park. Yellowstone offers a wide variety of lodging from campsites, to cabins, and nearby hotels. Check out the website Destination Yellowstone to see their variety of accommodations.
All Inclusive Resorts
If your family is the type that wouldn't enjoy camping, you might want to look into having your family reunion at a resort.
Pros:
Multi generation family friendly.
Accommodating and comfortable.
Organized activities and experiences.
Cons:
Listed below are three of some of the most popular resorts to host your family reunion:
Snow Mountain Ranch
Located in Granby Colorado, the Snow Mountain Ranch is known as the YMCA of the Rockies. Designed for large groups, this 5,000 acre ranch is open to the public and provides the biggest bang for your buck.
Activities include crafts, rock wall climbing, archery lessons, horseback riding, canoeing and zip-lining.
Snow Mountain Ranch offers two five-bedroom cabins and lodge rooms. However, you'll want to be sure to book in advance to save your date.
Moody Gardens Hotel Spa & Convention Center
Moody Gardens Hotel Spa & Convention Center is a nearly all-inclusive resort in Galveston Island, Texas.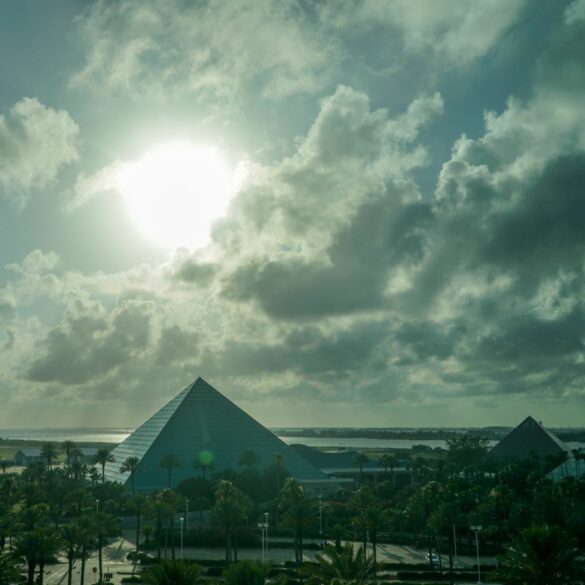 There are three pyramid shaped buildings on the property, each with a different theme.
The first is an aquarium pyramid with penguins, seals, sharks, and stingrays.
Next, is a living rainforest pyramid with tropical plants and animals. Here you'll find monkeys, alligators and Amazon River otters.
The third pyramid on this expansive resort is the Discovery Museum. This is an arts and science exhibit. They have paddlewheel boat cruises, onsite theatres, and courses on ropes and zip-lining.
Moody Gardens Hotel Spa & Convention Center offers luxury dining in their hotel and family friendly dining at their attractions.
There's something for everyone here.
Great Wolf Lodge
First off, there are 18 Great Wolf Lodges located throughout the country, so one is probably located near you or your family members.
They offer an indoor water park, rock climbing, rope courses, and mini golf.
You can even purchase an "Own The Park Package" that will give your family exclusive access to the water park for yourselves.
Great Wolf Lodge has standard rooms, themed suites and premium suites.
The Great Wolf Lodge also has a restaurant and bar on-site, so you never need to leave, unless you want to.
Destination Family Reunions
In this section, I'm going to talk about destination family reunions. Nothing builds stronger relationships than traveling to someplace new, and fun.
So, if you want to host your family reunion in a new town or city, I've found two lesser-known places that your family will love:
"Everyone needs a beach town. A place to relax, recreate and enjoy life. Seaside is just such a place." Voted as one of America's best family friendly vacation spots.
Mackinac Island in Michigan
Mackinac island is called "The Jewel of The Great Lakes. For centuries, visitors have found this national landmark to be the ideal vacation spot."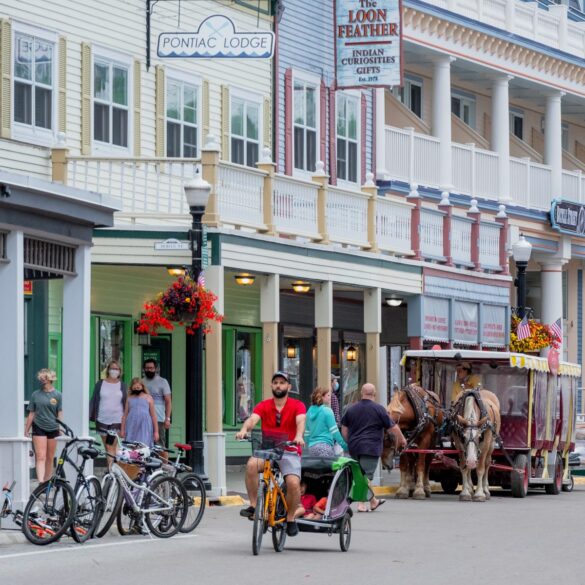 Airbnb and Vrbo
This list of best places to hold a family reunion wouldn't be complete if I didn't mention looking into Airbnb and Vrbo.
Let me explain, in case you don't know what Airbnb and Vrbo are. These are companies that allow privately owned homes and cabins to be rented out at the owner's discretion.
So, with these websites, you're offered unique one of a kind accommodations and experiences, often for prices that are cheaper than staying at a hotel.
You can stay in treehouses, yurts, cabins, boats, barns, regular homes in the suburbs, and sometimes luxury homes.
Use their websites to search for places near you or where you'd like to have your family reunion.
Also, remember to check the reviews before booking your stay. People often leave detailed and helpful reviews on all the good and bad things about the properties.
Last but not least, another fun feature of Airbnb is that they allow you to book "Experiences". These are fun activities you and your family can sign up for. Often you can find horseback riding, private city tours given by a local, pottery making and more.