Whether you left it to the last minute or you are short on time, you can still have a great Easter by filling your Easter baskets with Amazon.
Items You Can Find on Amazon to Fill an Easter Basket
Squishy Easter Bunny
These fun and colorful squishy bunnies are sure to brighten up any Easter basket.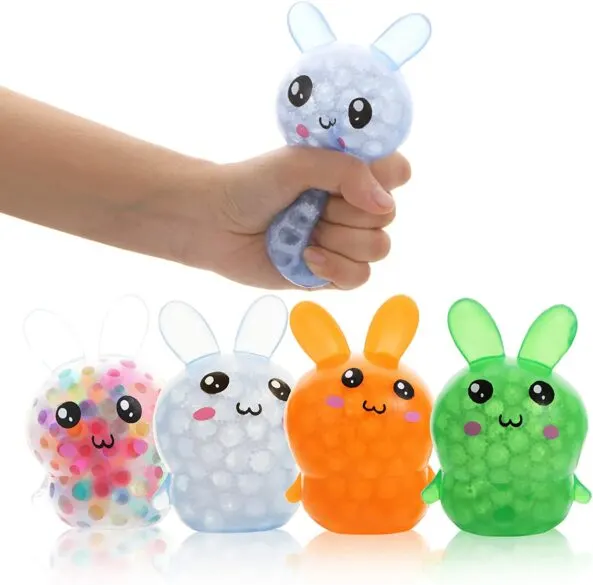 This post may contain affiliate links. As an Amazon Associate I earn from qualifying purchases. For more information, see our disclosure.
Even as an adult I am entertained by squishing stress relieving toys. So your kids are sure to love them! They come in a variety of colors and are super festive with their bunny ears.
Easter Book
Any time is a good time to get your kids reading. That's why filling their Easter basket with something new to read is a fabulous idea.
You could go for something festive like this beginner book from Amazon for the newer readers in your world.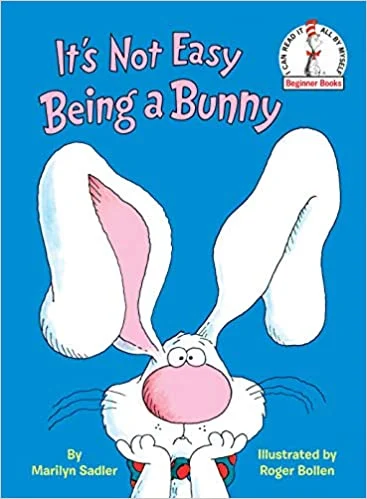 Or choose something for the tween kids that might be more interesting to them and on their reading level. For example, something like this book of Easter jokes.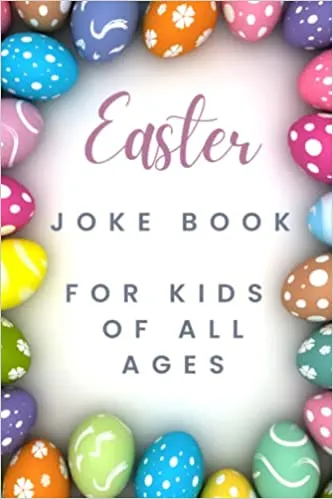 Fun Finger Puppets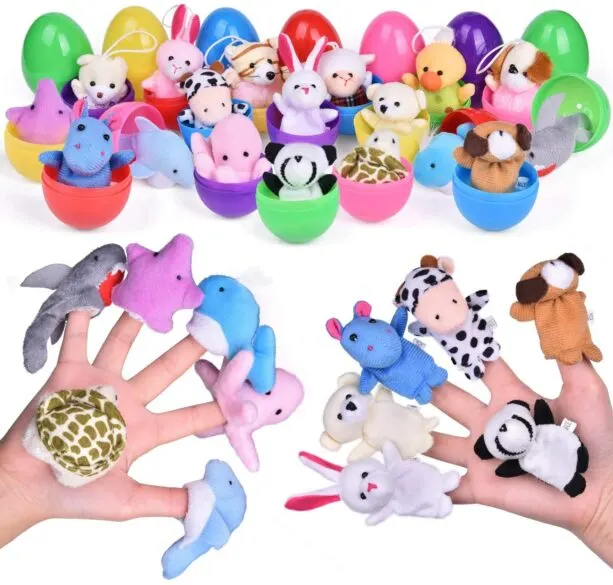 The baskets you are filling for the younger kids might need something like these adorable finger puppets. Not only are they fluffy and fun but they also come in a plastic egg all ready for the basket.
Bunny Farts Cotton Candy
This Easter basket idea is for the child who loves cotton candy and bathroom humor. These "treats from the bunny tail" are a humorous way to add some fun and a yummy treat to your child's basket this year.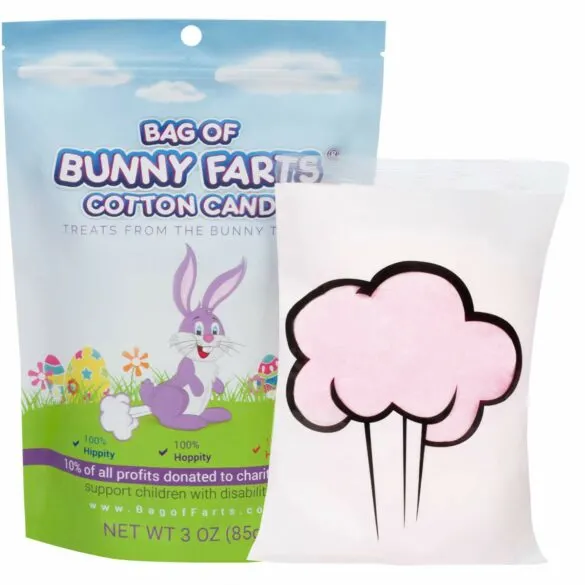 Poop Emoji Pen
Continuing on with more ideas for the kid who loves bathroom humor we have the Emoji Farting Pen. It "makes 7 different rip-roaring farting sounds". Can't go wrong with that in your bathroom humor loving chid's Easter basket.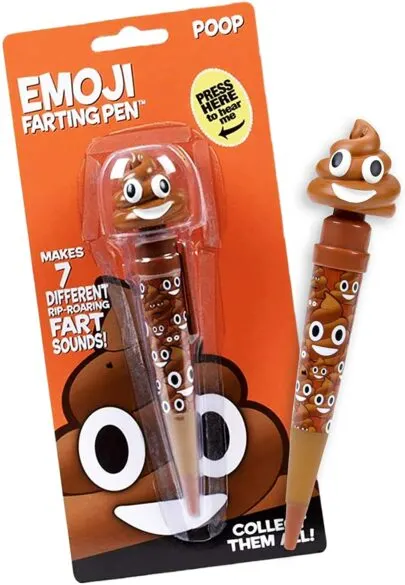 Easter Egg Full of Slime and a Toy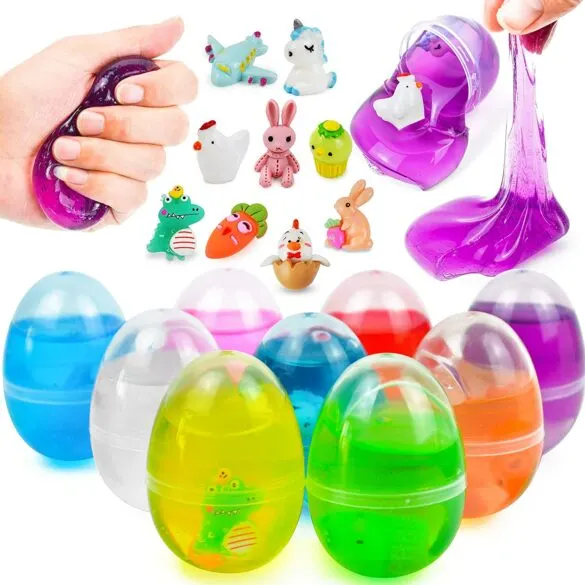 I know every parent groans when they hear the word slime. It can be a pain to make and messy to play with and store. Yet, the kids LOVE the stuff.
This Easter slime from Amazon comes in a festive plastic egg (so you can keep the mess contained). It also has an "egg citing" surprise within each egg of slime. It's sure to put a smile on any child's face when they discover it in their Easter basket.
Bath Bombs and Shower Steamers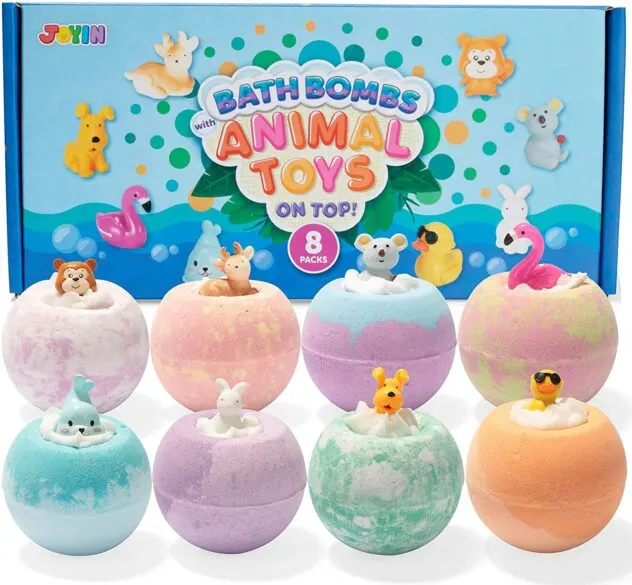 Does your child need some encouragement to get in the tub? Why not put some bath bombs into their Easter basket.
Bath bombs on their own are a good time. Watching the bomb fizz and get smaller can be pretty entertaining for a kid in the bathtub.
Now add the fact that there is a toy in the bomb and you have a winner! Not to mention they may even WANT to take a bath. So who does that make this Easter filler really for?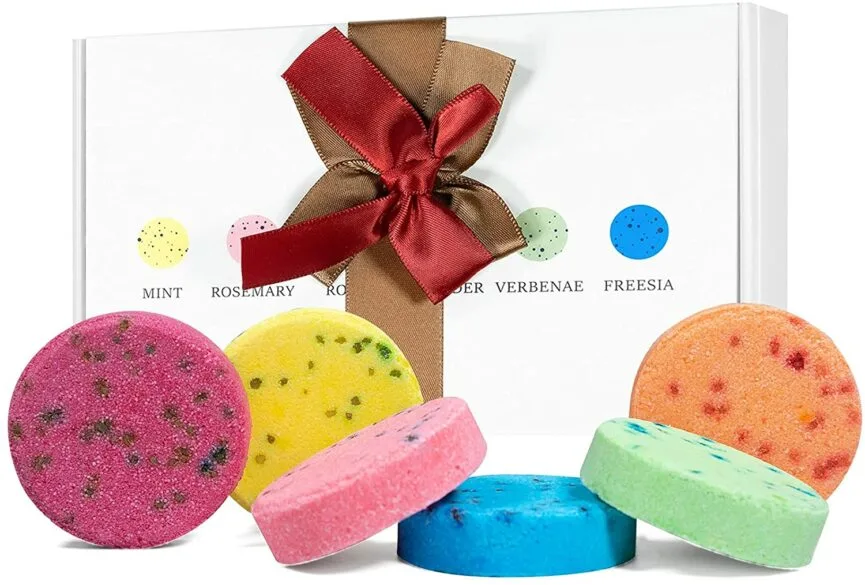 If your kiddos aren't bathers have no fear shower steamers are here! It's the same idea as the bath bomb but you set them in the shower where the water will hit them and then enjoy a shower with a refreshing scent.
There are tons of colors and scents out there from ones that help calm and relax to others that energize. So shop around on Amazon and find your favorites.
Puzzle Balls
When you are filling your Easter baskets with Amazon be sure to check out this puzzle ball. It would be a fun addition to your older or younger child's Easter basket.
Each ball has smaller balls inside of it with matching colored rings around the openings. There is one empty spot with no ball in it. The object of this puzzle is to get all the balls into their matching color ring spot.
The inside of the big ball is a sponge so it allows you to move the smaller balls into different spots. This game can be for 2 people as one person mixes the balls up and the other tries to get them back into their matching color spot.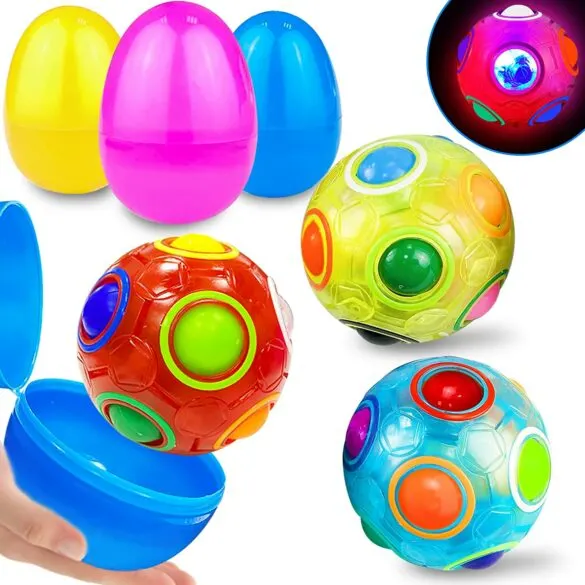 Wikki Stix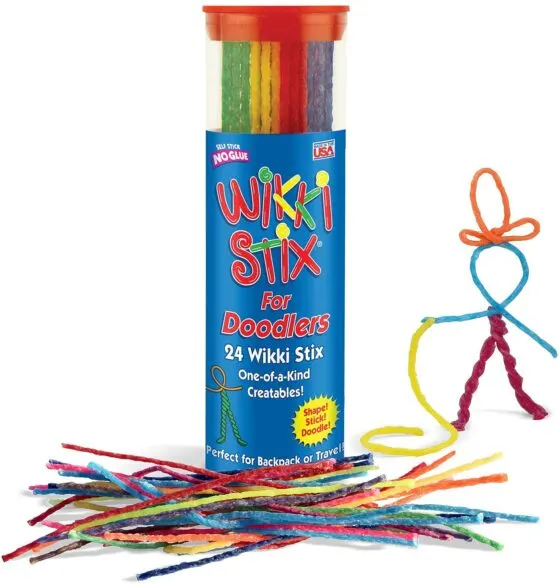 I LOVE a good Wikki Stix. If you have never used them before they are like a piece of yarn covered in wax. They are bendy and they stick to themselves and other Wikki Stix and even the wall.
You can use them to make something like the the picture of the cowboy above. Or you can use them on a flat surface like your table or kitchen counter to make a design.
Our favorite has been to stick them on the wall (we have never had them leave any marks on the walls) and can spell words, make a flowers or play a game of tic-tac-toe.
Kanoodle
Filling an Easter basket for an older child? Consider adding a game of Kanoodle from Amazon to it.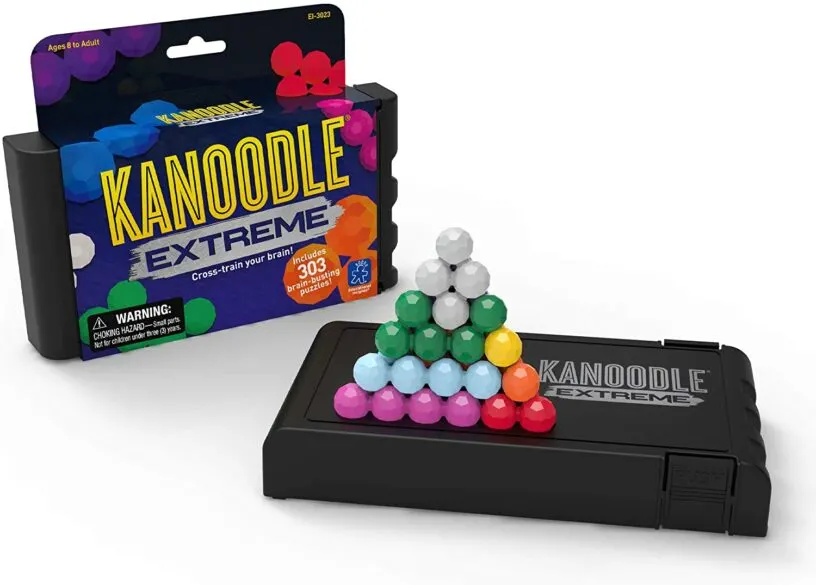 This game is full of multiple puzzles to be solved. There are also several versions of the game so you can go for the original version, the genius version or the EXTREME version.
Lollipops in the Easter basket
Needing some more candy in your kid's basket? Mine seem to never get enough of the sticky sweet treats that come in this pack from Bazooka Candy on Amazon.
This pack is a winner because of the variety you get in types of lollipops and in flavors.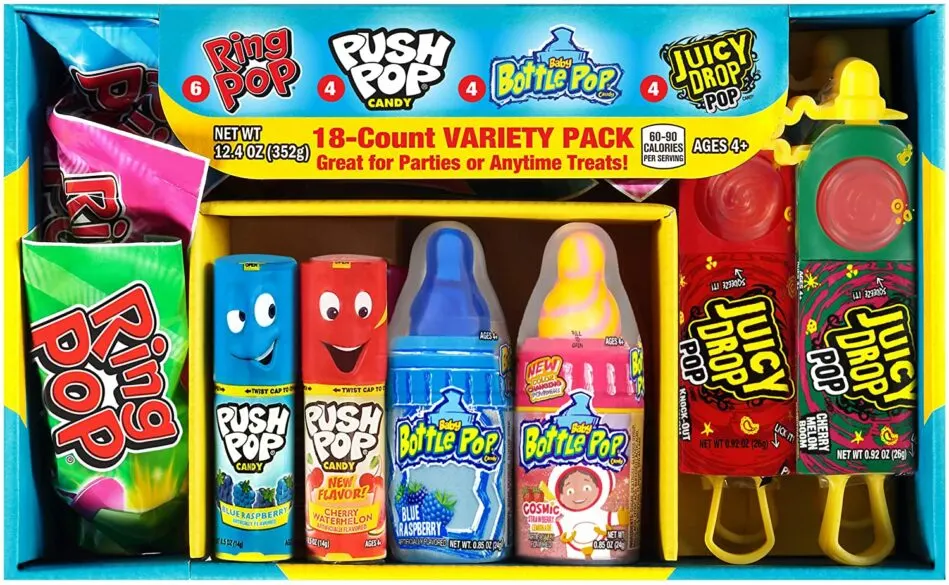 GIANT Hershey's Kiss
Got a chocolate lover in the family? Then jump into spring with this 1.45 ounce solid milk chocolate kiss.
Not only does it have a festive foil wrapper with bright colored dots but it also has a springy saying on the little white tab sticking out from the kiss.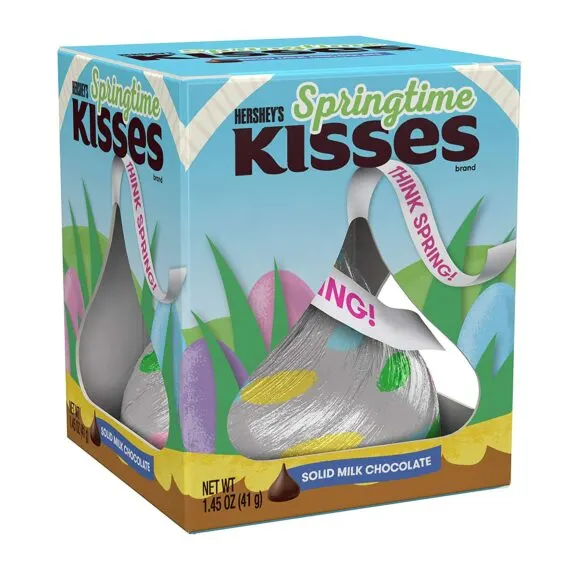 With Easter changing dates each year it can sneak up on you sometimes. If this is the case for you this year let your fingers do the shopping. Hop online and snag some of these super fun and festive ideas for an Easter basket. Filling your Easter Baskets with Amazon is an easy and fast way to surprise your kids this Easter.