Need an inside activity for the colder days ahead? Get ready to bring out your creative side when you are playing around with play dough and the kiddos.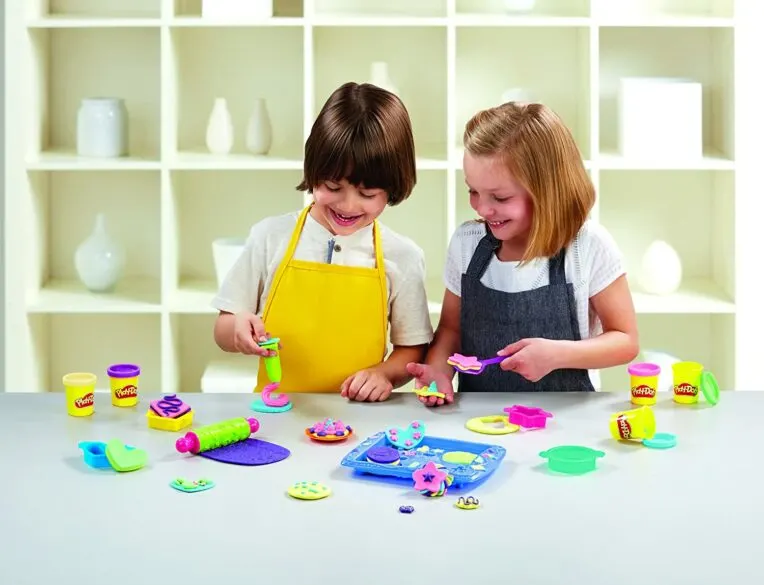 Fun Things to do with Play Dough
First things first. To prepare for some serious play dough play time you are going to need some dough. You can grab some official Play-Doh at the store (or online) or DIY it and make your own dough at home.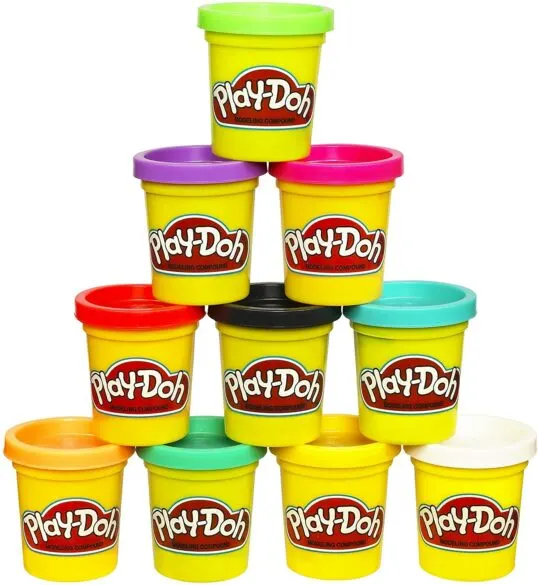 Homemade Kool-Aid Play Dough Recipe
This post may contain affiliate links. As an Amazon Associate I earn from qualifying purchases. For more information, see our disclosure.
This recipe is easy peasy. Just takes a few minutes to cool down before it's ready to be played with.
First, you mix the dry ingredients. 2 1/2 cups flour, 1/2 cup salt and 2 envelopes Kool-Aid (this adds color and a super yummy smell).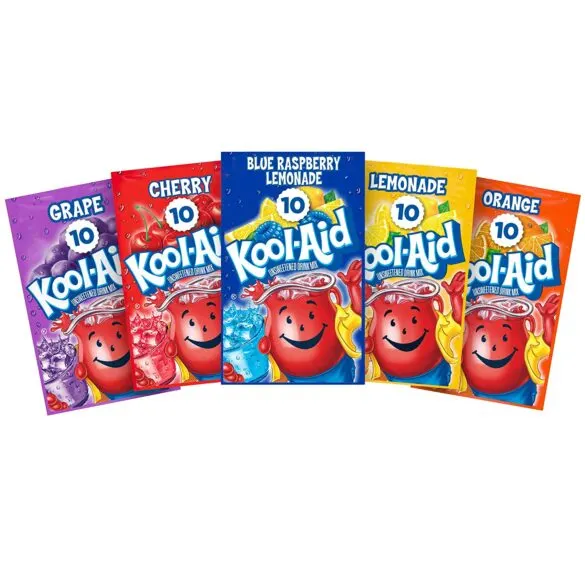 If you want more than one color in your batch just half the recipe and then add one Kool-Aid packet per halved recipe. When doing a full batch it's best to use the same flavor Kool-Aid for your 2 packets.
Second, boil 2 cups of water and add it to the dry ingredients along with 3 Tbsp. oil. Then start stirring. Stir until it is all completely combined.
Once it has cooled off you can form the play dough into a ball and you are ready for the playing to begin.
When you've finished playing with your dough it can be stored in a resealable baggie or plastic storage container. It will last for a few months but eventually will become moldy. Then it's time to make some more!
Playing with Play Dough
Its enough fun to just play with the dough. Yet, if you are looking for a little more structure to your play then try some of these ideas for playing around with play dough.
Make Shapes
Play dough is a great vehicle to teach your kiddos about shapes. 2D and 3D shapes. You can take turns naming a shape and the other person makes it out of dough.
Or you can choose a shape and set a timer and then see how many of that shape you can make out of dough before the timer goes off.
Make Your Favorite Animal
Let the creative juices start to flow when everyone makes their favorite animal. Make an afternoon of it and go into detail. Or set the timer and just take a few minutes.
You can even keep the animal you are making a secret and then let everyone guess what everyone's animal is once the masterpieces are completed.
Self-Portrait
Pull out a mirror and take a good look. Then make yourself out of play dough. Go crazy and add all the details you want.
Or, instead of making yourself out of play dough how about making someone else? Maybe someone who is playing dough with you. Or any member of your family.
Your options are endless when you are making your play dough into people.
Mr. Potato Head
Jump online and grab yourself some accessories for your play dough time. Like these dough builder parts from Amazon.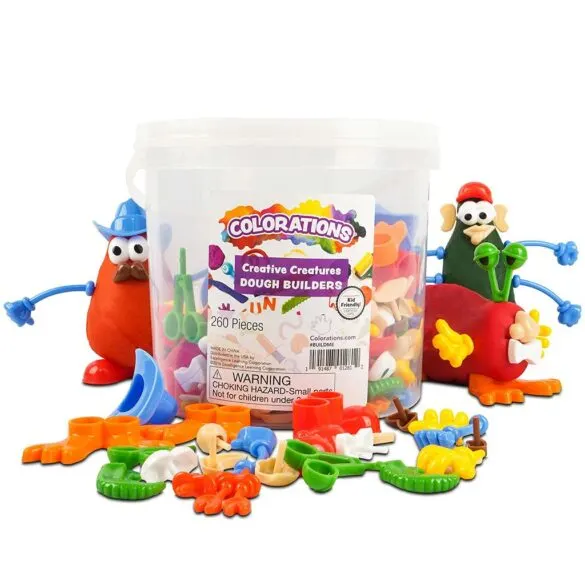 Then shape your dough into a Mr. Potato Head shape and start adding parts. Whether you build an alien, monster or a Mr. Potato Head you can let everyone's creativity flow.
Add an extra layer of fun by closing your eyes and picking out the parts and sticking them into the dough. You never know what you'll end up with!
Be a Play Dough Baker
One of our favorite things to do with play dough is make pretend food. Dinner, desserts or salads are all delicious looking made with play dough.
You could each make items you'd take in a sack lunch to school. Try making your favorite dinner or dessert out of dough.
Make a birthday cake for someone or a wedding cake. You could even try making cupcakes out of play dough with decorations on top.
Need some tools to make your play dough baking easier? Check out this variety of accessories that bring out the best baker in everyone.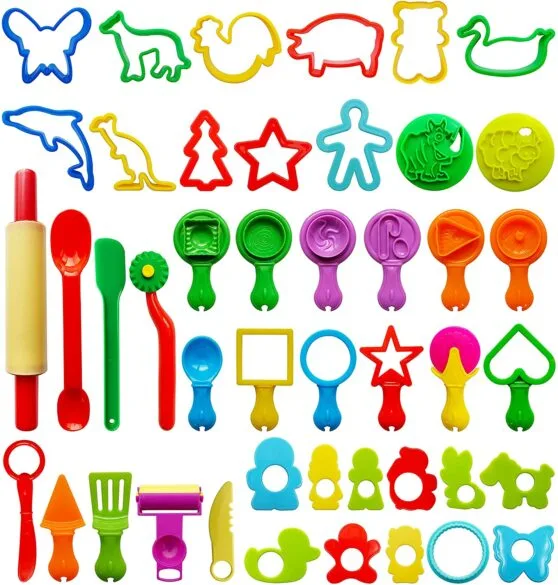 From the rolling pin to the cookie cutters there are so many fun things to be made with some extra dough accessories. These also make for great gifts for the creative play dough lovers in your life.
Make Snakes
Who doesn't love a play dough snake? You know the kind I'm talking about? The one where you roll the dough back and forth on the counter with the palm of your hand and it gets longer and longer like a snake.
Have a competition to see who can make the longest snake without it breaking. Then join all your snakes together to make a massive snake.
Try making something only using the snake shape. Everyone will have to get creative when they are working only in snakes.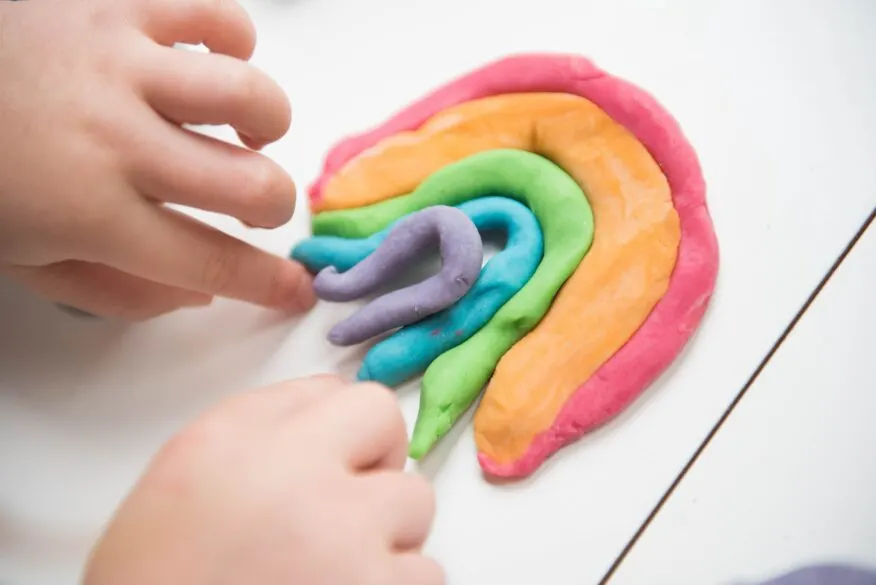 Use the snake shape to make letters. Each person could spell their own name (first, middle and last). Or write a play dough message to someone. You can even use the snake play dough to help your beginning reader practice their letters and sounds.
Play Dough Buildings
Have a future architect in your midst? Let them practice their craft with play dough. Everyone could try to recreate their house, bedroom or backyard.
Why not make a dream home out of dough and don't forget the pool in the backyard. Or if castles are more your thing (think sandcastles) then make it fancy or keep it simple. The choice is yours.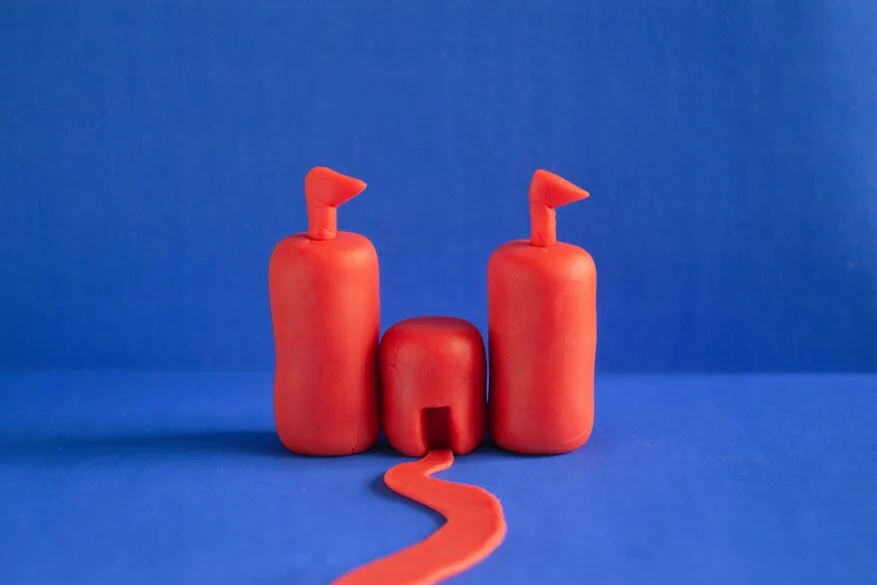 Cleaning Up Your Play Dough
For a quicker clean up and to keep your play dough from sticking in unwanted places try having the kiddos play on silicone baking mats. Not only does it keep the mess in one spot but it is super easy to pick up the mat and toss the leftover play dough into the garbage.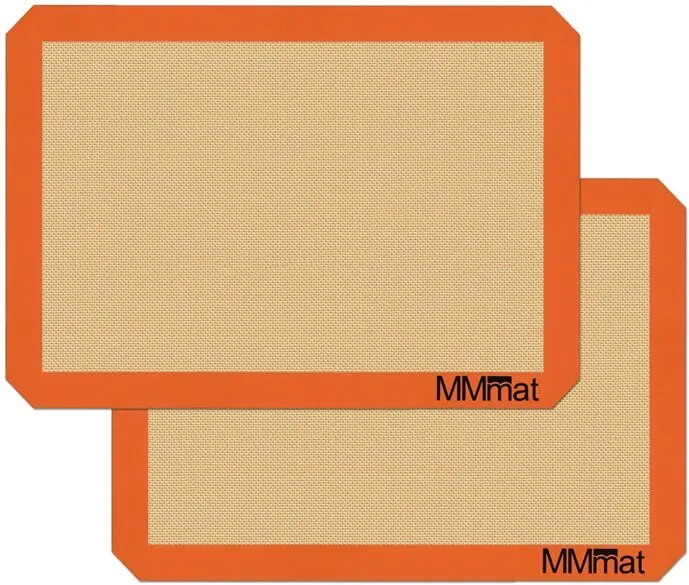 Get some play dough into your carpet? Have no fear. Just allow it to dry and then use a bristled brush to try and remove it.
Playing around with play dough is an awesome activity to do inside. It can be done alone, with 2 people or more. You can purchase your play dough or you can DIY it at home.
Then let the creativity begin! Have free play or use one of the ideas above to get started. Play-Doh and accessories make for great Christmas and birthday gifts as well as party favors and in place of candy for Halloween. So what are you waiting for? Go play!