10 Non Candy Valentines Ideas for Kids to Take to School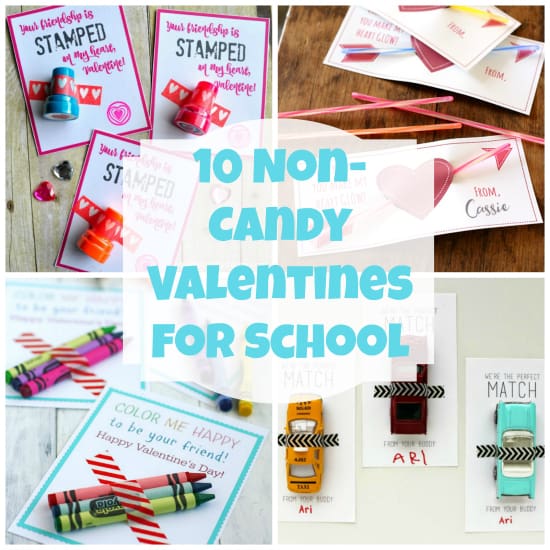 This post may contain affiliate links. As an Amazon Associate I earn from qualifying purchases. For more information, see our disclosure.
Valentines is nearly here and that usually means copious amounts of candy are brought home from school, just like with Christmas and Halloween. Here are a few idea for you to change it up and do something instead of candy.
You might be surprised to hear from your kids that their friends were excited to get something besides candy! These non-candy Valentines can be prepared by your kids or maybe with a little help from you. Also as an added bonus, most of these come with FREE printables! We all like free!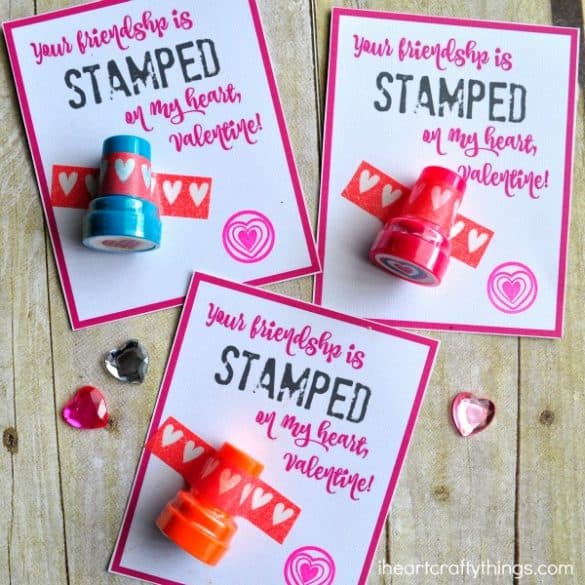 This might be as simple as it gets. Hand stamps from the Dollar Store, a free printable and tape. Boom. Done.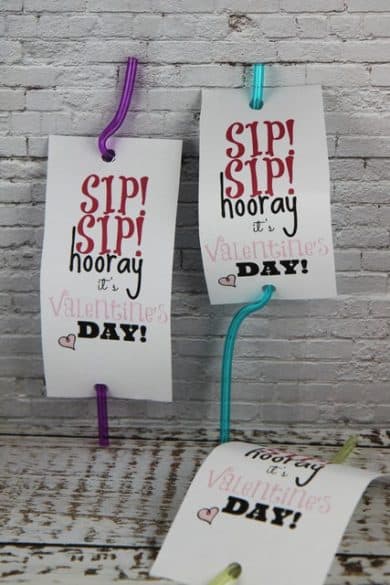 Every kid loves those curly silly straws and they are also cheap as can be. All the kids in your child's class will love getting this Valentine.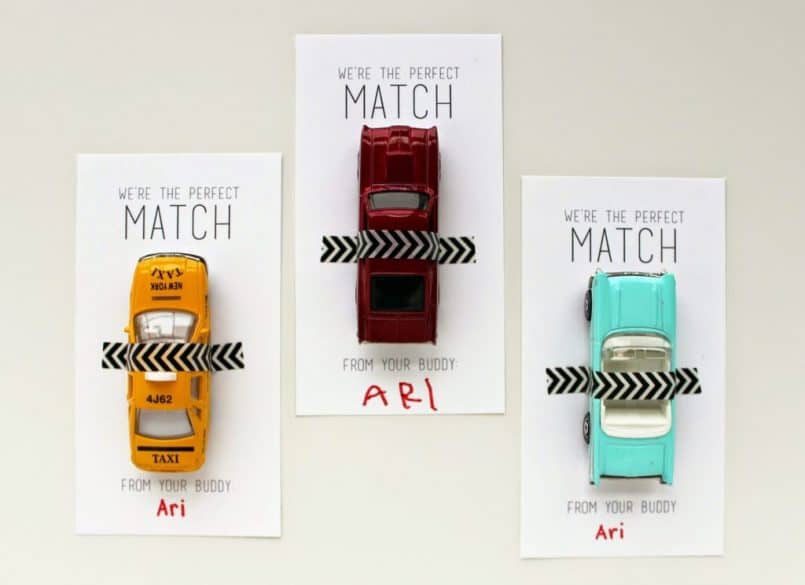 How great would these cars be for your little guy's classroom Valentines? And with that washi tape?! It's killing me dead with its cuteness.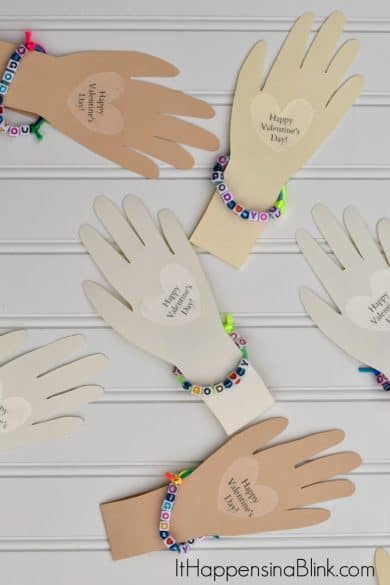 This is ideal for your little girl who loves making jewelry. And bonus- now those beads can be out of your house instead of in your couch cushions! Be sure to usepipe cleaner so stringing the beads is easy and always the perfect size.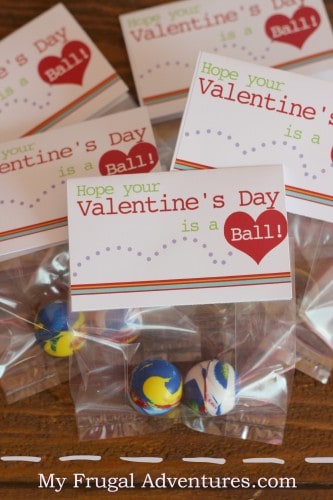 These Valentines can be ready in a snap. All you have to do it put a bouncy ball in a bag and staple it shut. It's almost like you are cheating!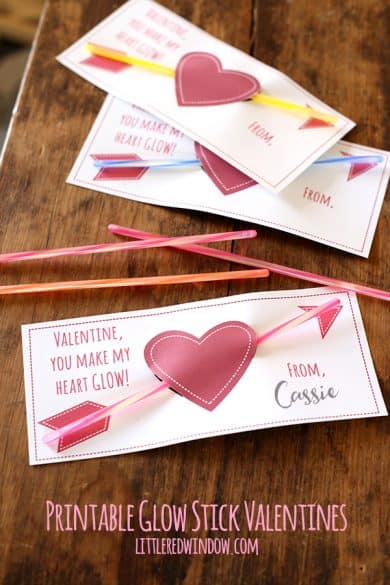 When I was a kid, glow sticks weren't that common. We maybe had them during the Fourth of July, but not always. These days, they are everywhere and people have become so clever with all the ways to use them. So of course, Valentines are one of them! Every kid loves a glow stick.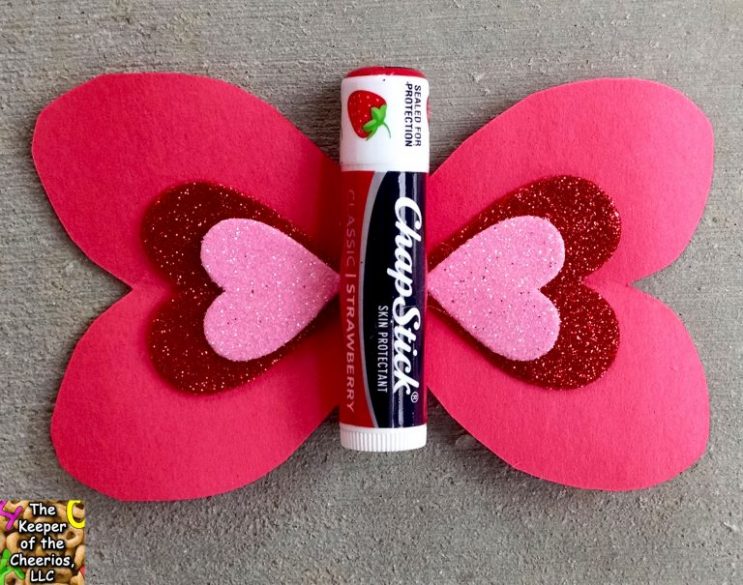 There are so many cute Chapstick Valentines, but this one is my favorite. My daughter would love making butterflies like this for her friends!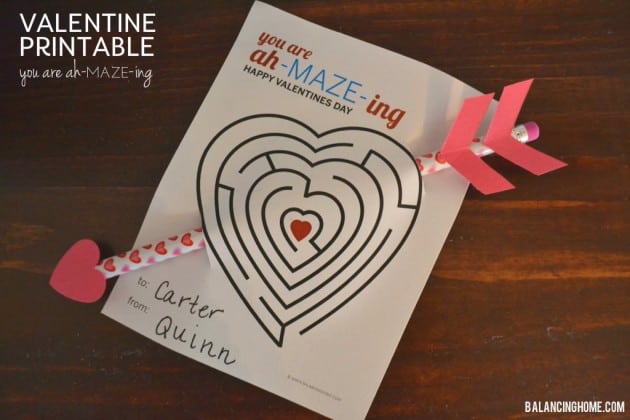 Out of all the pencil Valentines printables on the internet, this one is the best. It includes a cute little maze! I don't know about your kids, but mine love this kind of this. Slip in a pencil from the Dollar Store and you are set.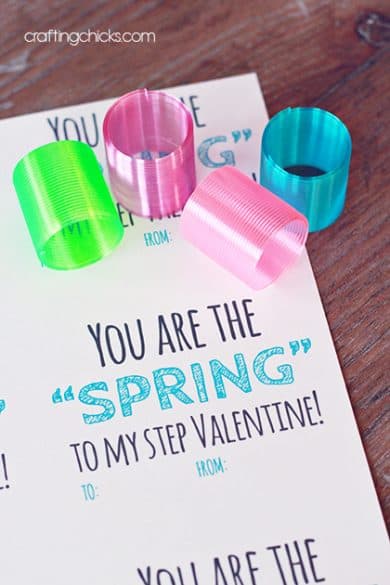 You what is a secret gold mine? The party favor section at Target. That's where I get stocking stuffers, little toys to donate to my kids' classrooms for prizes and even little prizes for good behavior at my house. You can get little slinkies there and then use them for Valentines. Easy peasy!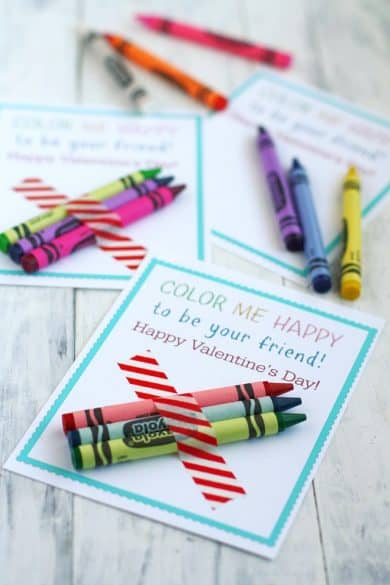 I love this one because how fun would it be to come up with all kinds of cute color combinations?! You would only need to buy a few big boxes of crayons and then from there, put them in complimentary groups of three. For your little preschoolers, this would be a great idea for helping them learn their colors!
Have such a fun time making Valentines with your cuties this year! Comment below if you have any other ideas!