Our #1 Caramel Corn Recipe for Crispy caramel corn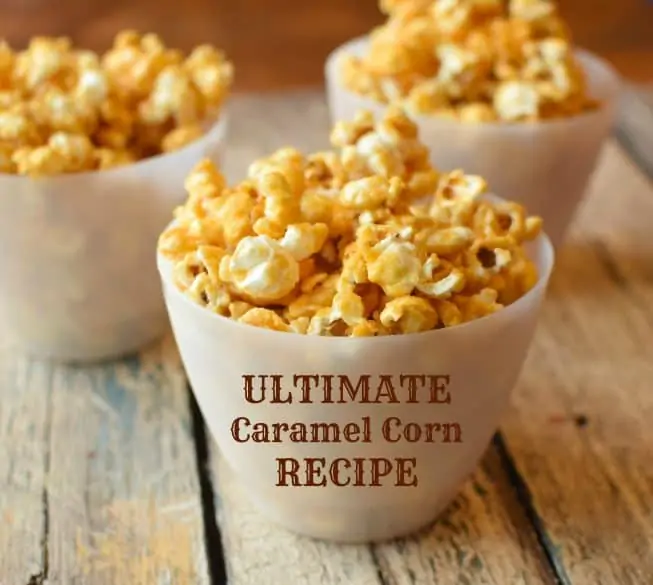 This post may contain affiliate links. As an Amazon Associate I earn from qualifying purchases. For more information, see our disclosure.
Last night was the Super Bowl. My kids had some friends over, and they obviously needed some snacking food! However, this was a last minute party, and I didn't want to go shopping. So, the next best thing was to make what I make best- CARAMEL CORN! I always have the ingredients for this, and every time I make it, the kids can't get enough! I successfully only managed to eat a few kernels though. I knew if I got a bowl, or started going for handfuls of it, there would be no turning back. It's IMPOSSIBLE to resist.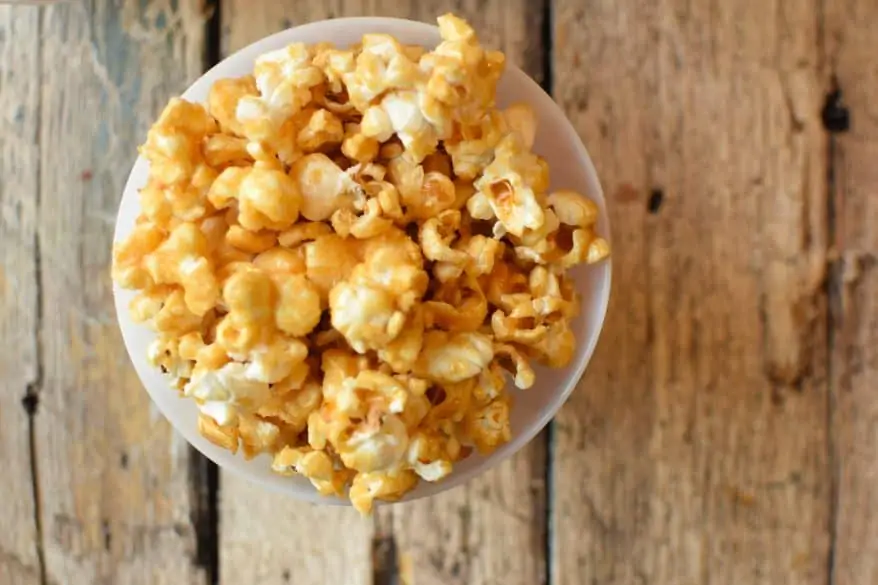 The reason I like this specific recipe, is because it's crunchy… really, almost crispy. Kind of like "Cracker Jacks" crispy. While there is a place for chewy caramel corn once in a while, when you have kids in braces, or you just don't want to pull out any fillings, you can't do chewy caramel corn too often.
The method is simple. I first popped 1 1/2 cups of popcorn kernels. After measuring this out, I had a full 30 cups! Yeah, that's a lot of measuring, but really, it was just enough to fill the very large mega Tupperware bowl. I use that bowl for EVERYTHING!! It's the perfect size to hold enough popcorn for a crowd!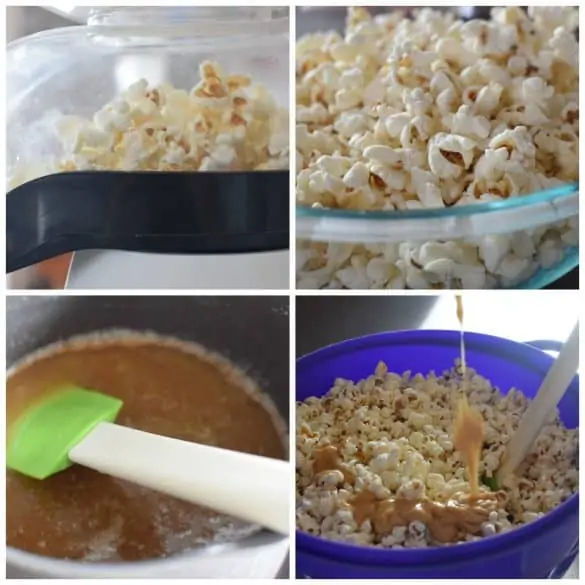 After the kernels are all popped, I actually take great care to only pull out the popped kernels. I just shake the unpopped ones to the bottom, and take them out. Biting into an upopped kernel when you think you have a handful of caramel corn is the WORST! I feel like it will break my teeth.
Once all the kernels are popped, I combined:
1 cup butter
2 cups brown sugar
1/2 cup corn syrup
1/2 teaspoon salt
Boil those four ingredients in a saucepan for 4 minutes. After four minutes, remove from heat and add
1/2 teaspoon baking soda
1 teaspoon vanilla extract.
Pour over popcorn and stir thoroughly. Spread popcorn evenly between two cookie sheets. Bake in the oven at 250 for one hour, stirring every 15 minutes. Once cooled, break up caramel corn and serve.