Hello! Have we met? I'm the Organized Mom. Which means, I kinda can't stand clutter. What comes with kids when they are playing with all their toys? A whole lotta mess, that's what. That's why when I saw Hot Wheels Wall Tracks, I had to have it. Immediately. We purchased our first set from Target and gave it to my 3 year old son for his 3rd Birthday back in May. It was a complete hit. Every single kid helped set it up on the wall, and were completely entertained by it for at least an hour. At that time it was just this set. Since then I not so subtly convinced the good people over at Hot Wheels to send me more. My obsession was in full force. There may have been begging involved.
Here is what is fantastic about Wall Tracks.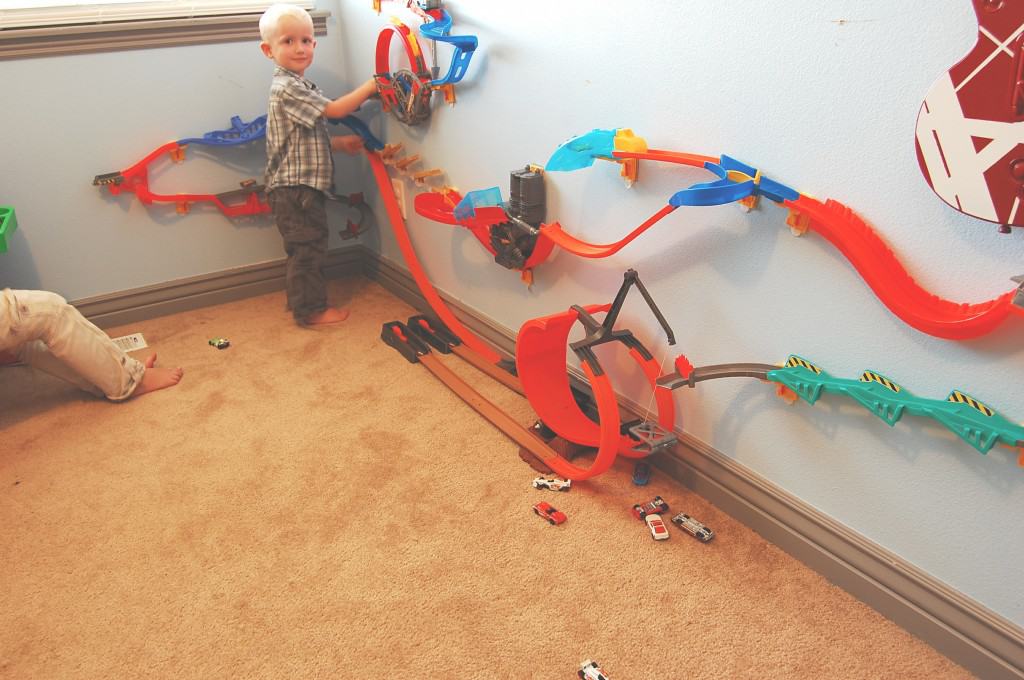 1. Customization. While I won't say there are endless ways to customize the sets and put them together, you can find ways to put them together that fit best for your space. The wall in my son's room turned out perfectly for the amount of sets we had to work with. It did take a couple days to figure out the best placement in his room though. Depending on the various tracks you buy, you can put them together and have a completely unique set built for your space!
2. THEY STAY OFF THE FLOOR. I have to admit. This is my favorite part. There is no getting out the tracks, putting them together, pieces all over the floor, and then cleaning it all up when you are done. The track is there ready to play with at any time, and never has to be put away! Say, for whatever reason, you did need to put them away though. Each piece that attaches to the wall is easily removable! You can even leave a little part of the track still attached to the wall, so all you have to do is snap it back into place when you are ready.
3. Did I mention they stay off the floor?
4. Command Strips. They use 3M Command Strips to attach to the wall, so they aren't going to damage the wall or paint if you ever need to move the set to a different wall, or if you are just moving in general.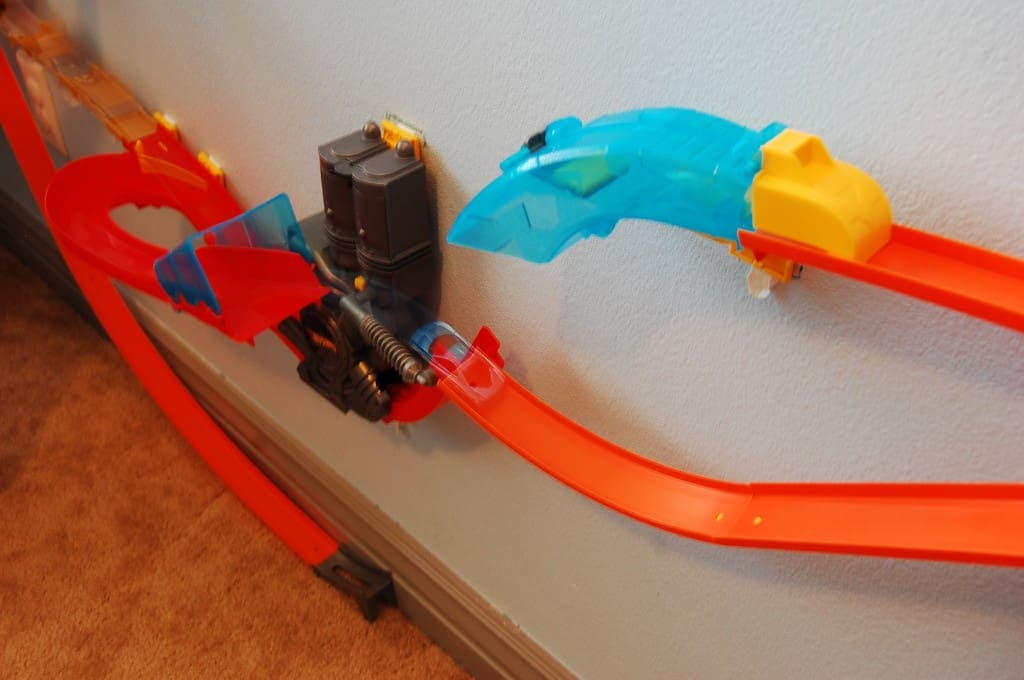 5. The kids LOVE them. Really a toy is only as good as it gets played with. These tracks seriously entertain the entire neighborhood. One day there was at least 8 kids in his room playing with the tracks! The track in his room is so big that 8 kids COULD play with it too!
There is one thing that I did slightly differently than the instructions though. I didn't use the Command Strips it came with. I went to the store and purchased the Medium Velcro Command Strips. Â When we originally had our first set (linked above) there is a very heavy part that is included in the set. As the kids played with it somewhat roughly, it would fall off. Not sure if we just didn't let the command strip sit long enough, but I got the velcro ones to give it a little more give, so that if it did fall off, we can just stick them back together with the velcro instead of the other type getting less and less sticky with each fall.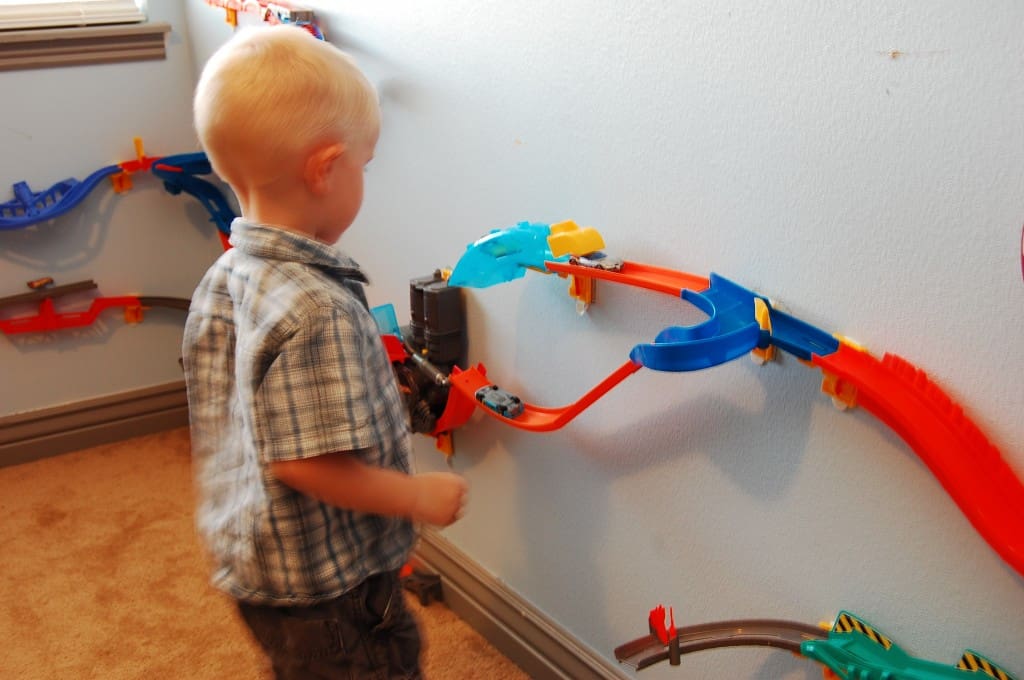 The other thing I would suggest is to map out the whole thing before you start attaching. I went through a whole lot of command strips before I got the absolutely perfect format for my track. The included posters are super helpful, but I'd use the sticky command strips that it comes with to map out the whole track with the actual track pieces, mark where you put the wall attachments, and then do it all for real with the velcro Command Strips. Our tracks are so sturdy and perfectly placed now, and I couldn't be happier!
These awesome tracks will be heading to my Tech4Moms Holiday Gift Guide for one of the best gifts to get a kid this holiday season. Trust me, you will love the small mess it makes, and the kids love playing with it too!