8 Ways to Organize Your Wrapping Supplies
I've read about certain celebrities dedicating an entire room to wrapping gifts. I'm sure you can picture it – walls of fancy gift wrap, endless spools of ribbon organized by color, drawers full of embellishments. Aaaaah, a very soothing thought. If I had such a room I think I would just go sit in it whenever I was stressed and stare at my perfectly organized supplies.
But unfortunately not all of us own mansions with gift wrapping rooms. If you're like me, you have a little corner in a closet set aside for wrapping supplies. One search on Pinterest and you'll find all sorts of inspiration on how to best organize your supplies. But I've noticed a lot of the suggestions recommend fancy kits bought specifically for gift wrap. Not only are these systems kind of pricey (this one is $140!), but who has the time! Christmas is coming folks!
Instead, I like to use everyday objects to keep things organized. It's cheaper and it's faster – and it works just as well! Here are some of my favorite suggestions.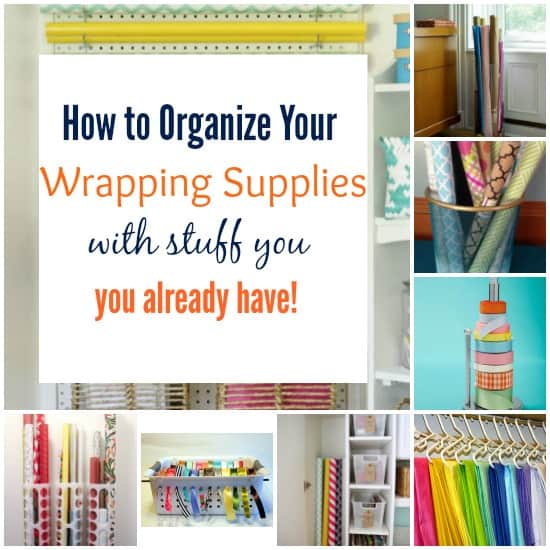 1. Plastic bag dispenser for wrapping paper
Jess of Make and Do Crew used the VARIERA plastic bag dispenser to wrangle her gift wrap collection. The best part? One VARIERA is only $1.99.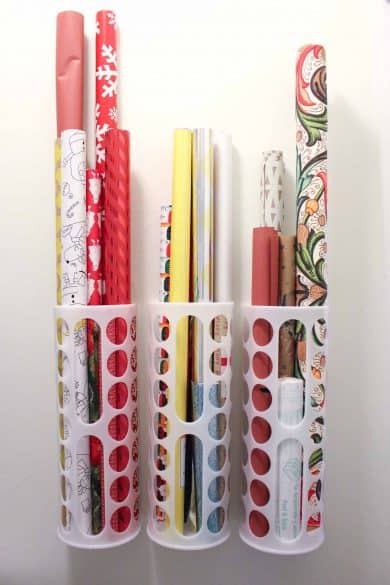 2. An empty cabinet turned gift wrapping station
If you have an empty cabinet in your kitchen or office, you can quickly turn it into a gift wrapping station like this one from Sunny Side Up. Just add a few labeled baskets and a tall space for wrapping paper rolls, and voila!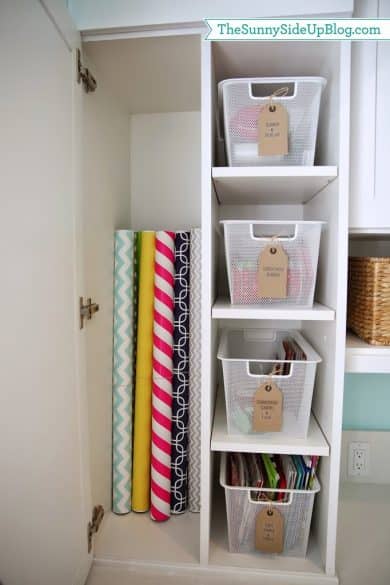 3. Clothes hangers for tissue paper
This idea is from Bolling with Five. She used white child-size clothes hangers for her collection of tissue paper.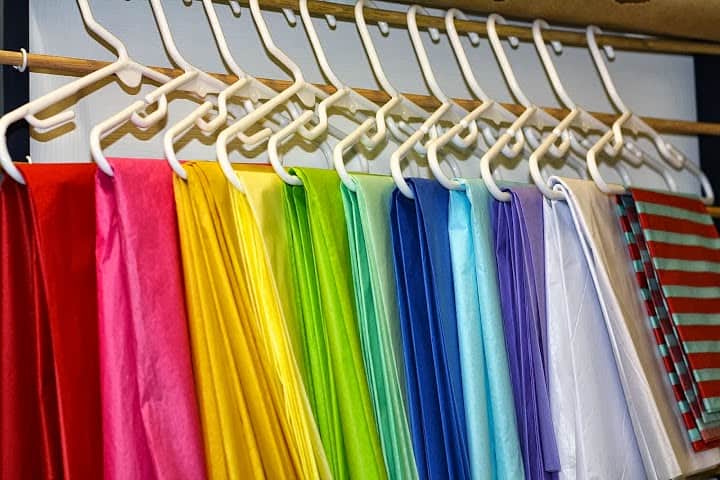 4. Slotted basket for ribbon
Spunky Junky
inserted two 1/4 inch dowel rods into a slotted basket. The ribbon spools were inserted onto the rods, and then the ribbon is pulled through the holes in the basket. Simple and effective.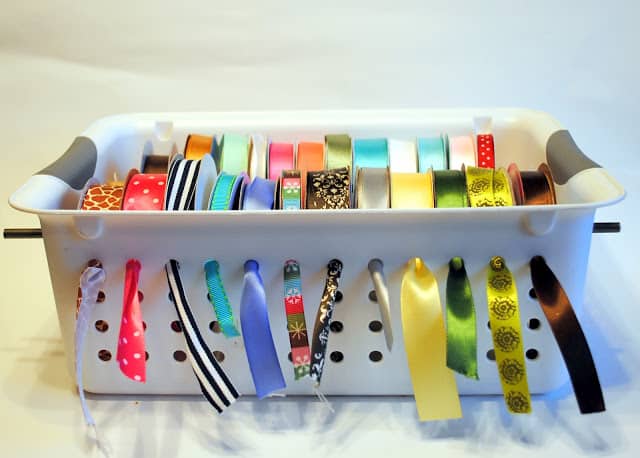 5. A paper towel holder for ribbon
This solution is so obvious I don't know how I never thought of it! Sabrina Soto from HGTV uses a standing paper towel holder to organize her unruly ribbon collection. The spools spin around the stand, so you can quickly and easily snip off the amount you need.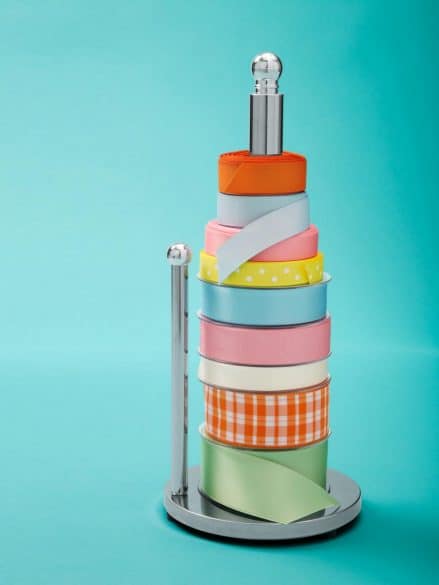 6. A small trash can for wrapping paper
Take a small trashcan, paint it, and you've got an awesome wrapping paper holder. For extra style add gold trim like this one from My Blissful Space.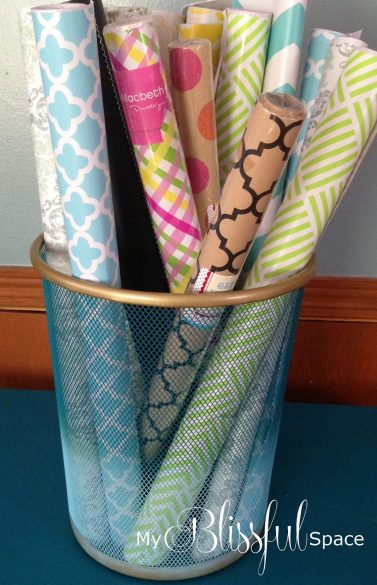 7. Pegboard wrapping station
This gift wrapping station from The Happy Housie looks complicated, but it's actually super easy to duplicate. Simply install a section of pegboard in any room or closet, and use pegboard hooks to hang baskets, wrapping paper, and gift bags.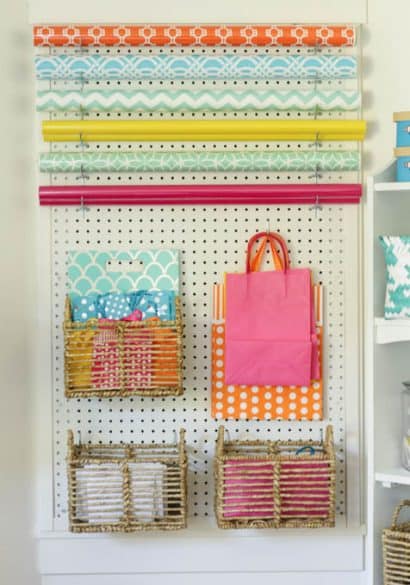 8. A glass vase for wrapping paper
This idea found at Yahoo News (originally from Remodelista) uses a simple tall florist vase to hold wrapping paper. How brilliant is that?