On busy weekday mornings as you're locating homework, making school lunches, and pushing your kids out the door before they miss the bus – breakfast can become an afterthought. But before you bring out the sugary cold cereal yet again, consider a different option. We're talking about the crazy toast party! That's right, toast. What once was a boring vessel for melted butter has had a renaissance. One search on Instagram and you'll find all sorts of creative and delicious ideas for toast toppings. These fun creations will get your kids to try new things because they're just so fun to look at and eat! Better yet, put out different topping options and let your kids create their own. Here are a few of our favorite ideas.
1. Peanut Butter Owls
With just peanut butter and some cut fruit you can make these cute owls. Your kids won't even notice that they're actually eating something healthy!
This post may contain affiliate links. As an Amazon Associate I earn from qualifying purchases. For more information, see our disclosure.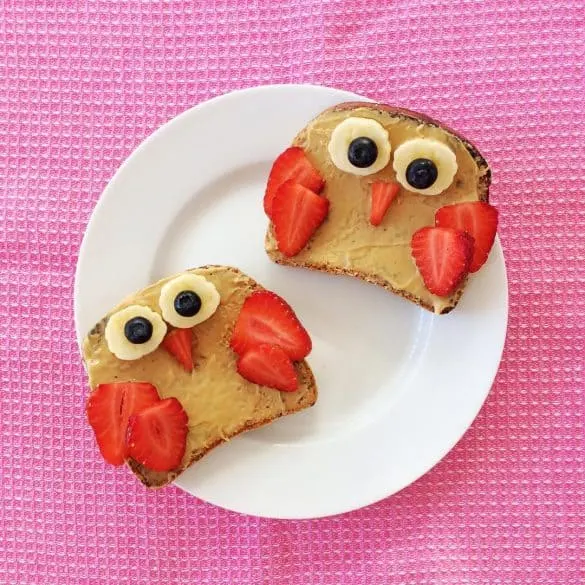 Source: @lydiabakes
2. Rainbow Toast
Would you believe these vibrant colors are actually made with all natural ingredients? You can color cream cheese with things like beet juice or turmeric root, then spread it on the toast in a beautiful rainbow pattern.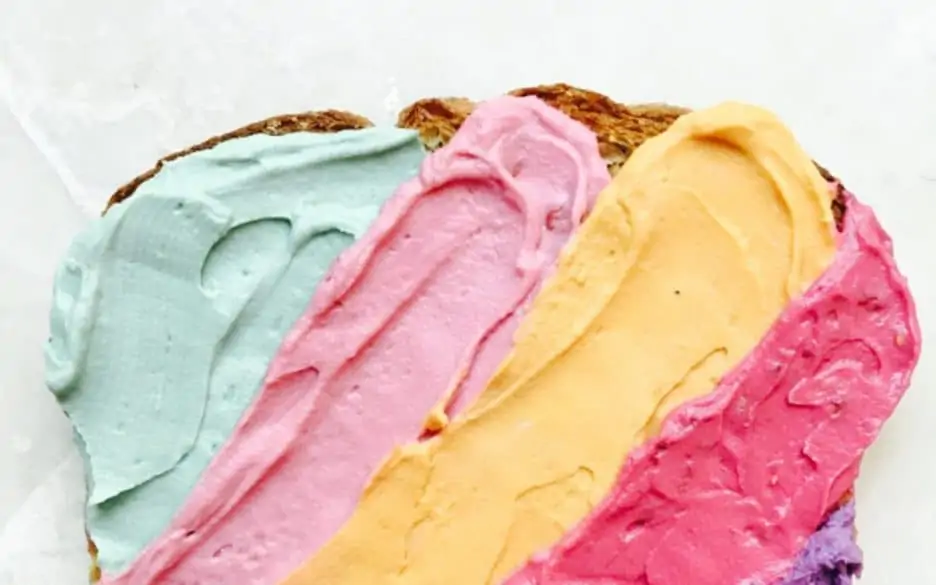 Source: One Green Planet
3. Caterpillar Cuties
Use an array of toppings to make these cutie, crawly, critters. Who knew toast could be so much fun?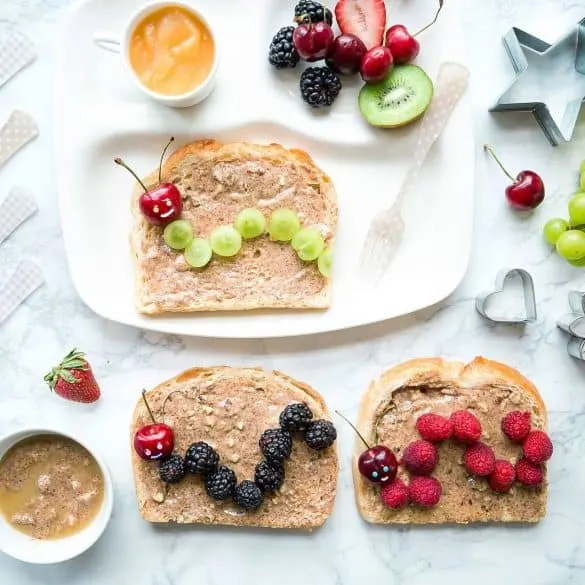 Source: @brookelark
4. Fairy Bread
Fairy bread is a popular snack in Australia, and maybe not the most nutritious breakfast, it would be fun for your kids on special occasions like birthdays. All you need is toast, butter, and sprinkles!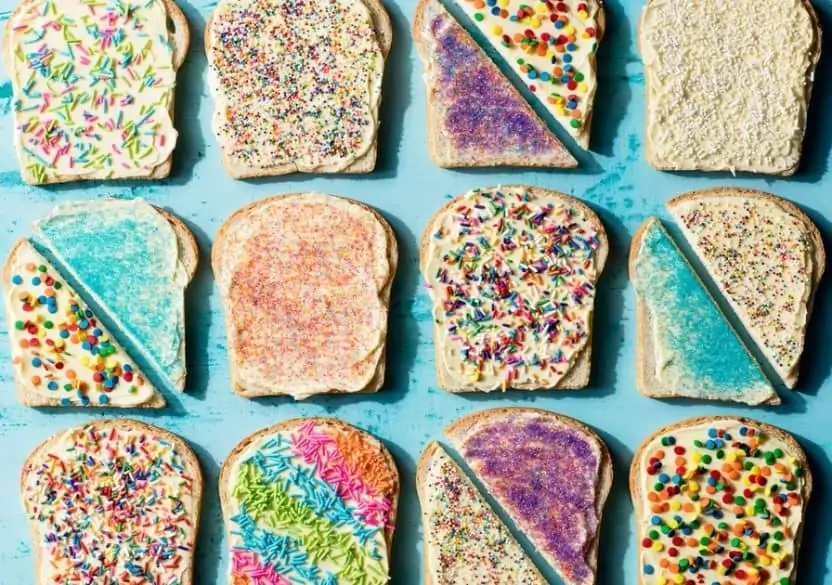 Source: epicurious
5. Nutella Bears
These little guys are one of the more popular animal toast creations, we love them because they're simple to make but cute as can be. And who doesn't love Nutella?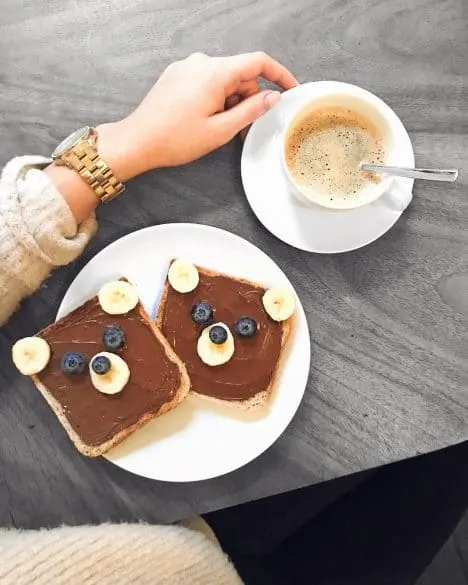 Source: @meikeplace
6. Unicorn Toast
Cream cheese, sprinkles, and edible glitter make this sparkly, magical toast any kid's dream.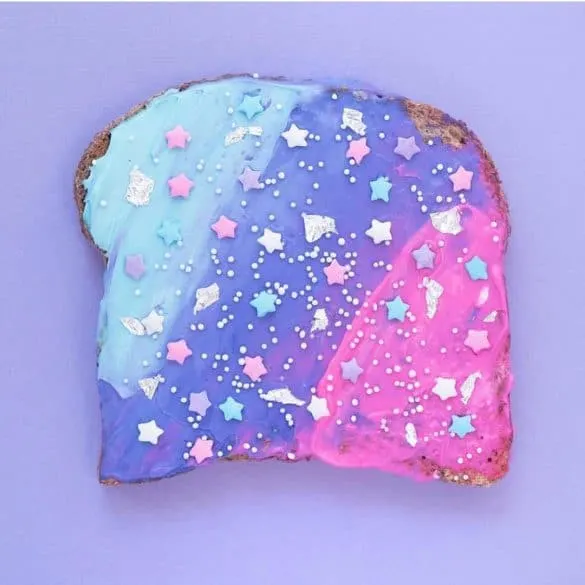 Source: @sprinklesforbreakfast
7. Alien Avocado Toast
Picky eaters might be hesitant to try avocado toast, but turn it into a cute alien face and we think they'll be convinced to at least try a bite.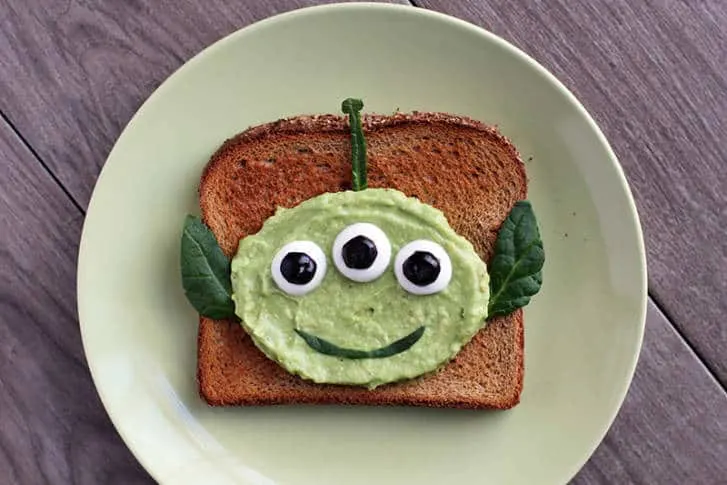 Source: Disney Family
8. American Flag Toast
Crazy toast doesn't always have to be animal themed, bring out their patriotic side with this adorable American flag toast. Plus look at all that fruit, we love nutritional breakfasts that are still fun to eat.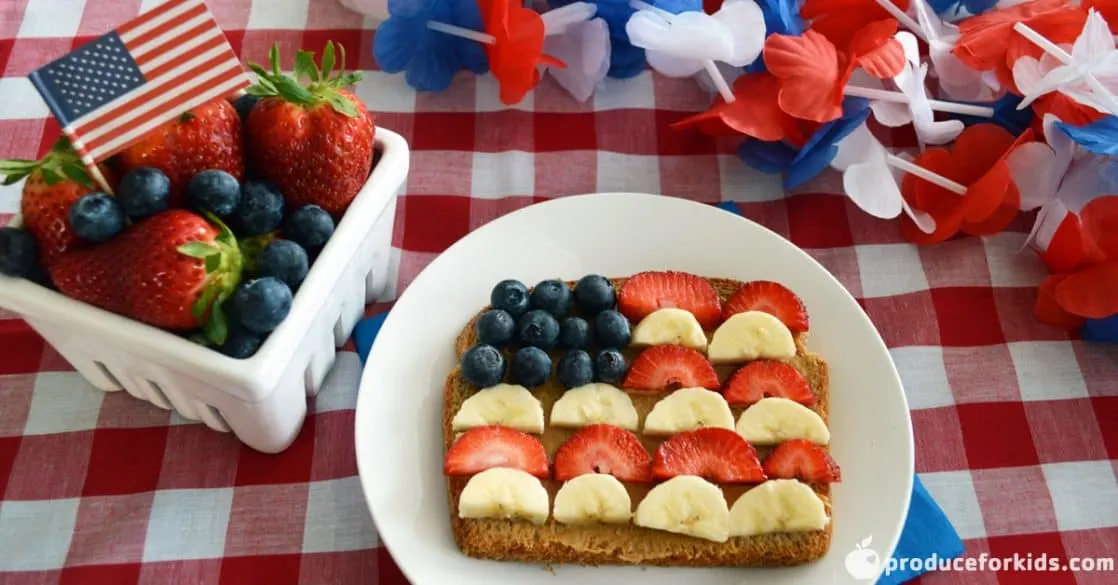 Source: Produce for Kids
9. Cucumber Toast
It can be hard to get that important serving of vegetables incorporated into breakfast. This hummus cucumber toast might do just the trick. It's a little off the beaten path, but your kids might just feel adventurous enough to try it.
Source: My Kids Lick the Bowl
10. Hedgehog Toast
Who can resist this little guy? You'll need two slices of bread, peanut butter, cream cheese, almost slices and fruit for the face to recreate this adorable woodland creature.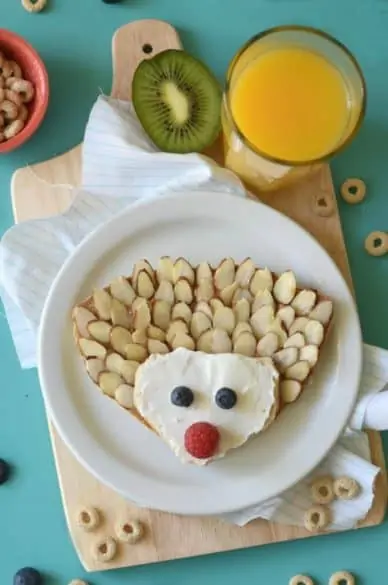 Source: Fork&Beans