Cookbooks can overtake your kitchen and home! If you don't want to get rid of them, learn how many ideas we have for storing cookbooks!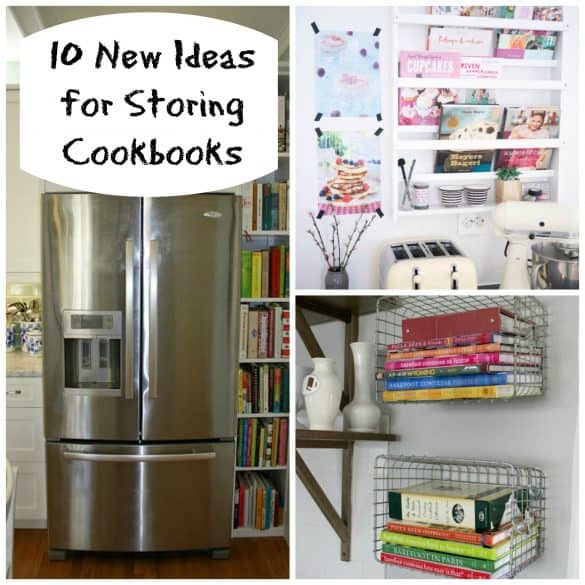 This post may contain affiliate links. As an Amazon Associate I earn from qualifying purchases. For more information, see our disclosure.
It's okay- admit it. You hoard cookbooks. I know, I know, it can be embarrassing to admit that you have every single one of Ree Drummond's cookbooks and you treat Barefoot Contessa's books with as much respect as the Holy Bible.
For many people, it's not uncommon to read a cookbook like you read a novel before bed. Cookbooks bring comfort and inspiration! Here are a few new ideas for storing your beloved cookbooks.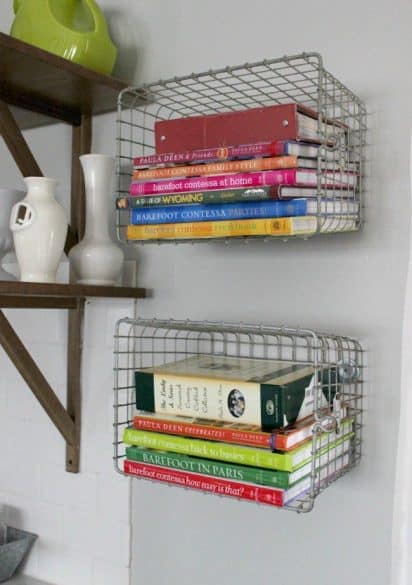 These wire baskets cost just a few bucks. Swing by the hardware store for some hardware to secure the shelves on the wall and you are in business.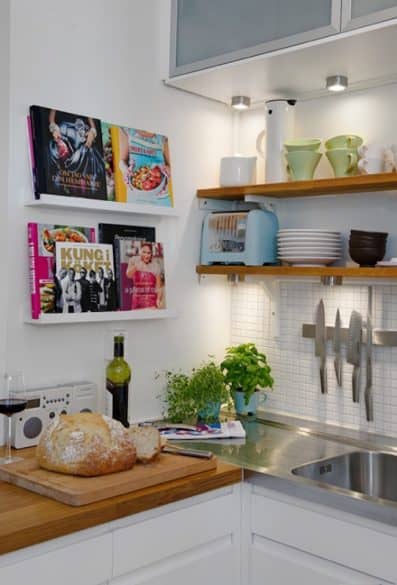 Usually you see ledge shelves used for picture frames, but you can use them for cookbooks too. If you have a particularly large wall in your kitchen, a series of ledge shelves for cookbooks could create a really interesting centerpiece for your wall.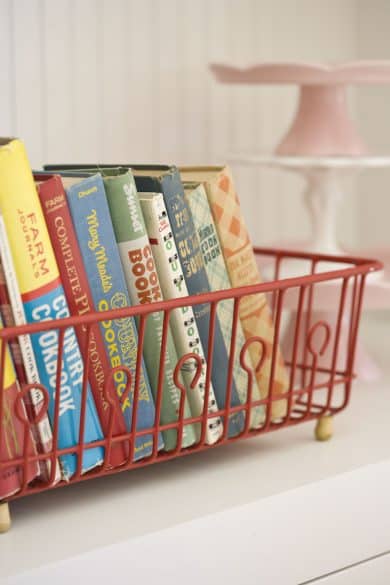 Surely you have been to your local thrift store and seen old dish drying racks. Buy a cute dish rack and use it for your cookbooks! Not only is it darling, it's also easy to carry as well!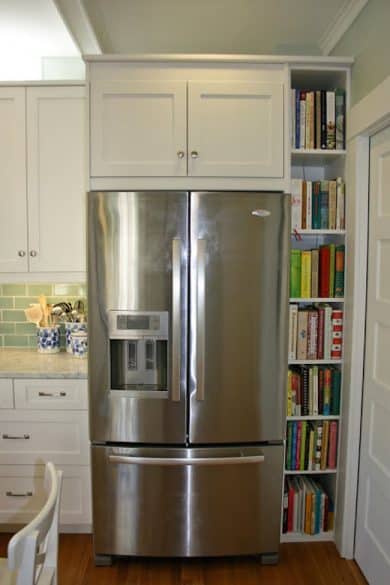 Books don't take up too much space, so consider adding narrow shelving next to your refrigerator. This area in a kitchen is usually ignored, but as you can see, cookbook shelving could add a nice element to any kitchen.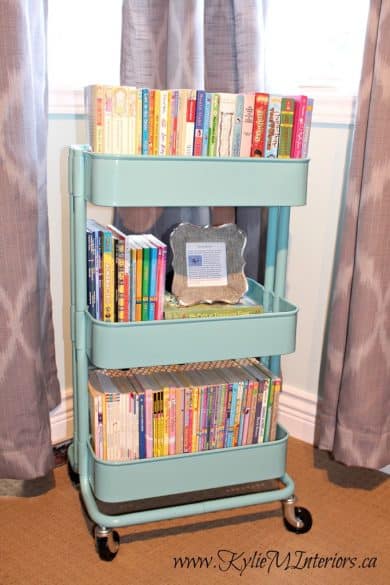 I have a serious love affair with craft carts, I'm up to four of them at my house. These carts come in so many different colors you're bound to find one you like.
You can order a craft cart online, or head to your local decorating or crafting store.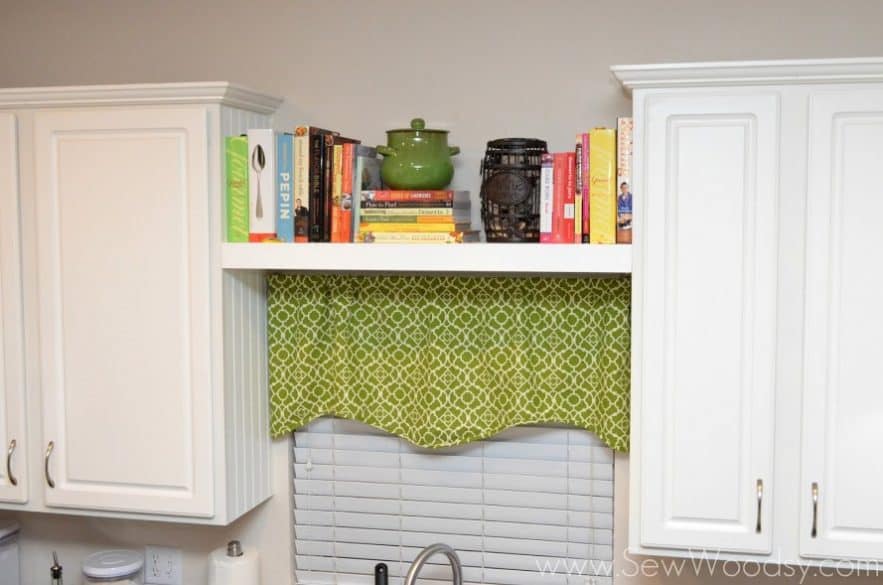 Install a floating shelf above your kitchen sink and use it for cookbooks!
Most kitchen cupboards have a space above them between the ceiling. Don't let that space be barren! Use it for cookbooks!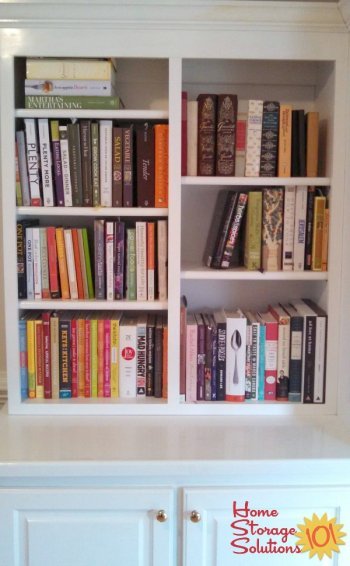 A shelf of cookbooks can look really unique and pretty, so show it off! If you keep your cookbooks in a cupboard, remove the doors and show them off! And chances are, if you see them more often, you will use them!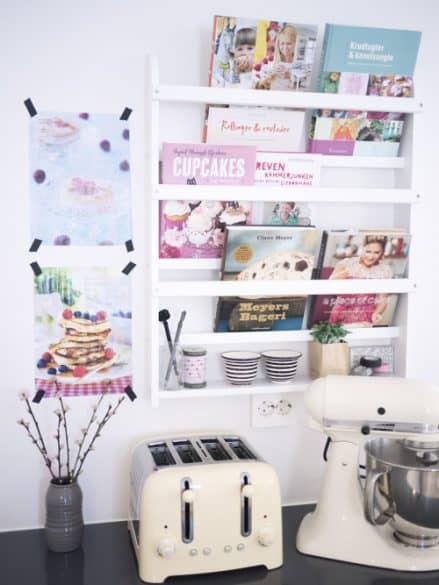 Just like the ledge shelves, you can use a wall book rack for your cookbooks. When you use this style of book rack, you can even use it to hold your page open. Just open the book to where you want and put it in the rack. Now it is out of the way and ready to be used!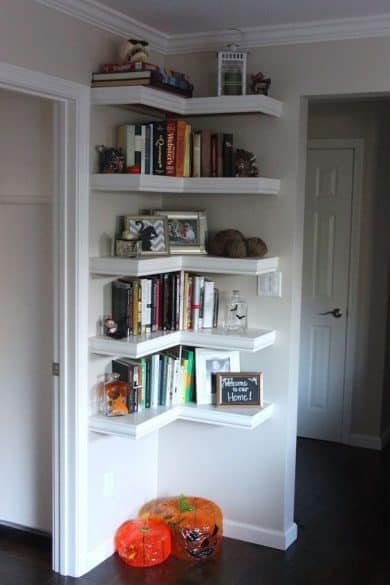 You can use corner shelving for cookbooks! This is a great way to utilize as much space as possible in your kitchen.
One last idea is to periodically put a cookbook on the kitchen table for your family to flip through. I like to do this so I can get some input about what kind of food my family wants to eat. Cookbooks are a great way to get family conversations going!

---