If you ask me how many times over my adult life I decided to "get into couponing", I wouldn't even begin to count! I get jazzed about doing it, saving money, and having a garage FULL of non-perishable items I got for free through couponing. Some seasons, I was successful! But when I did it well, it definitely took time and organization!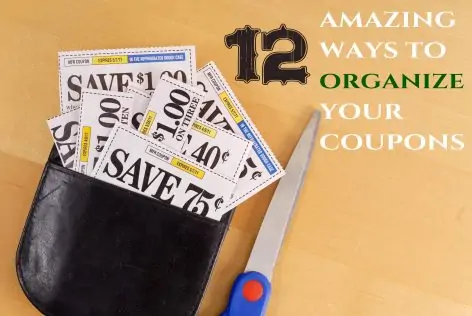 This post may contain affiliate links. As an Amazon Associate I earn from qualifying purchases. For more information, see our disclosure.
So, if you are in that season of your life right now, I present to you 12 different ways to organize those coupons!