A Disneyland vacation is on the wish list for many families. But as anyone who has ever gone to Disneyland knows, it can be quite expensive. When you plan a trip to Disney, you want to get the most bang for your buck. Use these tips for your Disneyland vacation to make it the best trip possible!
Here are 12 tips for your Disneyland vacation
Go during an off-peak time.
Even during "slow" season, Disney is still plenty busy. But if you are able to be flexible with your dates, consider trying to avoid the high-peak seasons and special days (summer, holidays, spring break, etc.). We took our kids in mid – February, and it was a great time to go. Not too hot and the crowds weren't bad.
Consider all airport options.
This post may contain affiliate links. As an Amazon Associate I earn from qualifying purchases. For more information, see our disclosure.
Disneyland has a few "local" options when it comes to airports. The John Wayne airport is the closest—around 15 miles away. The Long Beach Airport is about 19 miles away. LAX is about 35 miles away.
But if you were planning to rent a car anyways, another option to consider is the San Diego Airport. It is about 95 miles away, but plane tickets to San Diego can be significantly cheaper. We were able to fly into San Diego on Southwest Airlines which doesn't charge for checked bags, so that was also a huge bonus.
Stay off-site.
The on-site Disneyland hotels can be very expensive, especially during peak season. While it is convenient to stay so close to the park, it might not be worth the extra cost. If your kids are old enough that they can last a full day at Disneyland without needing to take nap breaks, then consider staying at a hotel that is either within walking distance or just a short trip on city bus or shuttle.
We opted to spend less on a hotel each night in order to splurge on other things, knowing we wouldn't be spending much time at the hotel anyway. Another thing to consider when choosing your hotel is whether they offer free continental breakfast. That is another way to save some cash.
Buy your tickets ahead of time tip.
Disneyland tickets are expensive, but if you purchase for multiple days at a time, you can save a little bit of money that way. I would recommend buying a park hopper pass that allows you to access Disneyland and California Adventure on the same day. The parks are right across from each other, and it is easy to pop back and forth. If you have a Target Red Card, you can buy Disney gift cards through Target and save 5 percent.
Purchase DisneyMax passes.
While these are an added expense, I think they are worth every penny. A max pass allows you to reserve a fast pass for a ride, saving you a place in line. While you wait for your turn, you can go do other things. On busy days, DisneyMax passes greatly help in maximizing how many rides you are able to get in.
When you download the Disneyland App (I highly recommend), you can use the Max pass feature right on your phone so you don't have to physically go to each ride to grab a fast pass. And if you are in California Adventure you can reserve a fast pass in Disneyland and vice-versa. This will save you tons of time walking back and forth between parks.
Download the Disneyland App.
Not only is this a must have if you choose to use the DisneyMax pass, you can also reserve your spot for shows, check out show schedules, check the wait times for certain rides, and access park maps. I would recommend installing it on another adult's phone as well so you can both have access to fast pass reservations, maps, etc. This Disneyland tip will save you time and help you make the most of your vacation.
Pack your own lunches and snacks.
The park will let you bring in your own food and water bottles, and there are plenty of places to sit and eat. By packing our own lunches and snacks, we saved a ton of money because nothing in Disney is cheap. Each day we had dinner at the park, and maybe one special snack, but otherwise, we packed it all in.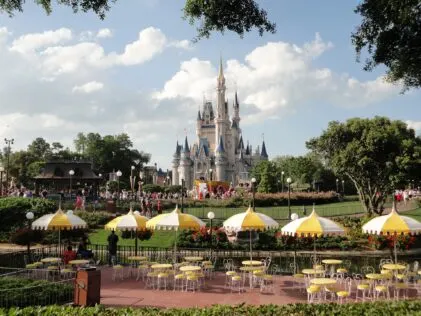 Pack a battery charger.
When you are using your phone so much to access the Disney App and taking lots of photos, your batteries will wear down more quickly than usual. Bring a battery charger for each phone you plan to bring into the park.
Bring a stroller or rent one.
This is another item that is worth every penny. Not only is it nice to have a stroller to put your gear on (backpacks, coats, etc.), you will be doing a TON of walking. By the afternoon each day, my kids were both wiped out. Renting strollers for them allowed us to extend our time in the park into the evenings.
Buy Disneyland souvenirs before you get to the park.
There is a Target store right down the road from Disneyland that has a huge Disney souvenir area. We visited the store the day before we went to Disneyland and the kids picked out souvenirs there. Souvenirs in the park will cost you way more!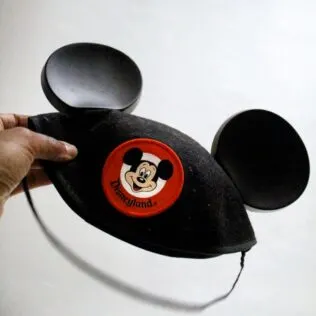 Arrive early to pass through security.
Disneyland hours vary depending on the day and time of year. Be sure to check the specific days you are going to go to make sure you have the correct hours. You can actually go through the security line and enter the main street of Disneyland before the posted start-time, so plan to arrive early if you want to maximize your time in the park. This is one of the best tips for your Disneyland vacation!
Have your kids wear the same outfits
This might not fly with older kids, but if your kiddos are little, pick out matching outfits for them to wear. If you can find bright colored clothing, even better. This will help you keep track of them more easily in the crowds.
A trip to Disneyland is a memory your kids will cherish for years to come. I hope these tips for your Disneyland vacation help you make the most out of your time at Disney. It truly is a magical place!