It's definitely the season for Christmas cookies! Many kinds of cookies are elaborate and may require baking with extra steps to decorate. But if you're a novice baker and you want to try making something scrumptious this holiday season, no-bake Christmas cookies are your best option! These cookies are very easy to make, and making them is something you can enjoy with your kids.
Easy No Bake Christmas Cookies
This post may contain affiliate links. As an Amazon Associate I earn from qualifying purchases. For more information, see our disclosure.
Here are 13 no-bake Christmas cookies that are easy, quick, and delicious.
Smooth salted caramel, chocolate plus crunchy toffee chips, and no baking required! What else can you not love about these caramel cookies?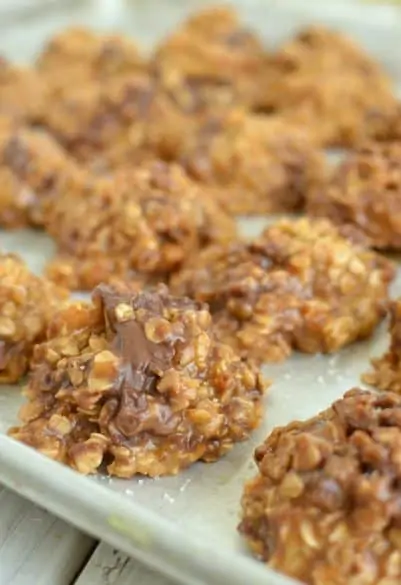 No-Bake Avalanche Cookies are a simple 5-ingredient recipe that you can easily make with your kids! It's a creamy, fudgy, crunchy, peanut buttery treat with just the right touch of chocolate and sweetness!
This no-bake Reindeer Cookie recipe is your go-to Christmas cookie recipe if you're running out of time! All you need are Nutter Butter cookies, pretzels and M&M's!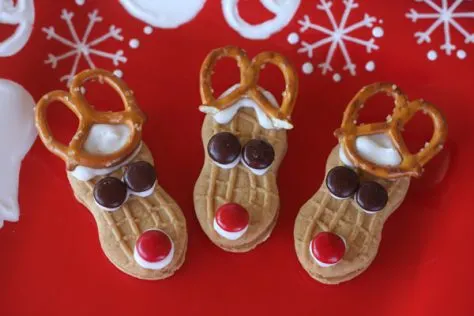 You'll surely love these White Chocolate Thin Mints because the base cookie (Nabisco Famous Wafers) is chocolatey, perfectly crisp, and contrasts so well with the minty white coating. These no-bake cookies are simply irresistible, especially with after dinner coffee.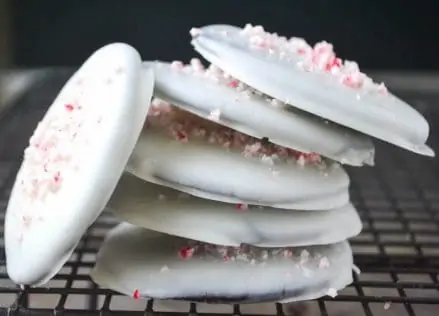 Why not put a twist on your favorite no-bake mint chocolate bars by topping them with mint frosting and chocolate ganache! These cookies really make a perfect Christmas treat!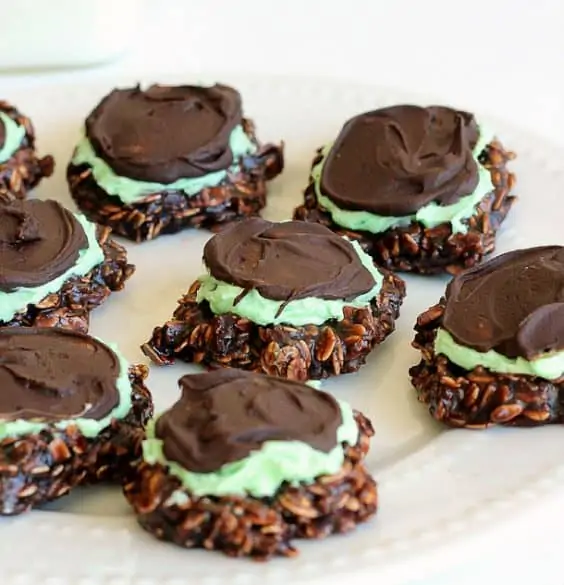 No-bake Snickers Crunch Bars will surely be your family's new favorite! The layers of chocolate mixed with crunchy Cocoa Pebbles, gooey caramel, and nougat are just impossible to resist!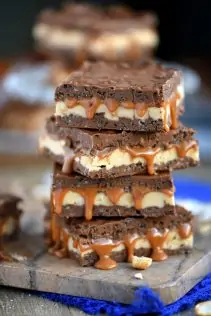 There's no way Christmas should be without Snowballs! These no-bake cookies are very easy to make, and yet, they could be one of the most delicious cookies you'll ever have this holiday!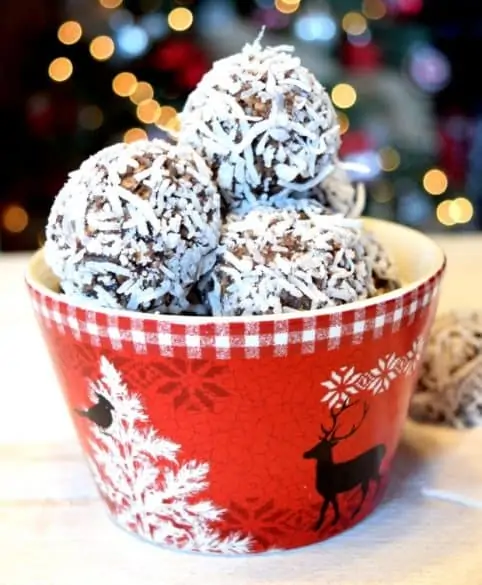 Who does not adore Minnie and Mickey? These no-bake Mickey-Minnie cookies are sure to bring out the child in you, which is what Christmas is all about, in the first place!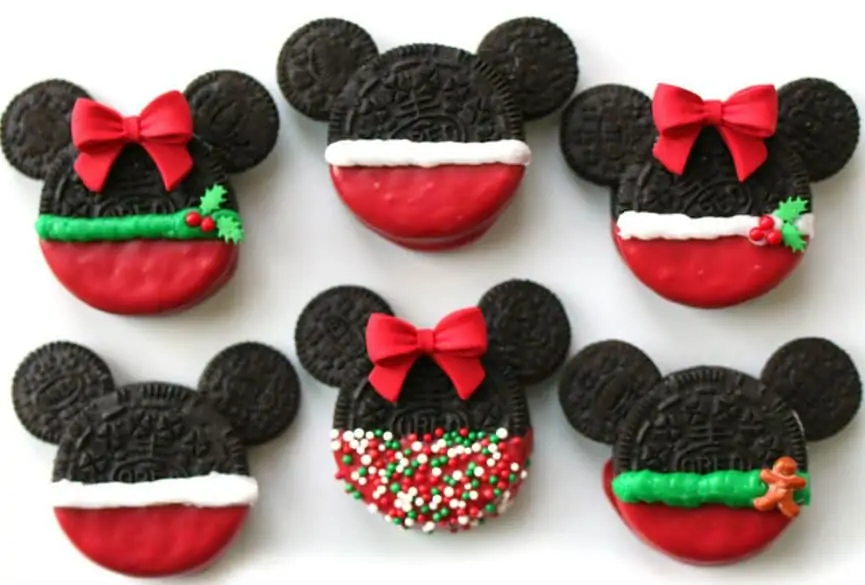 The combo of chocolate and peanut butter makes this recipe an amazing and irresistible one! And what makes it even better is the fact that these no-bake cookies can be made in less than 15 minutes!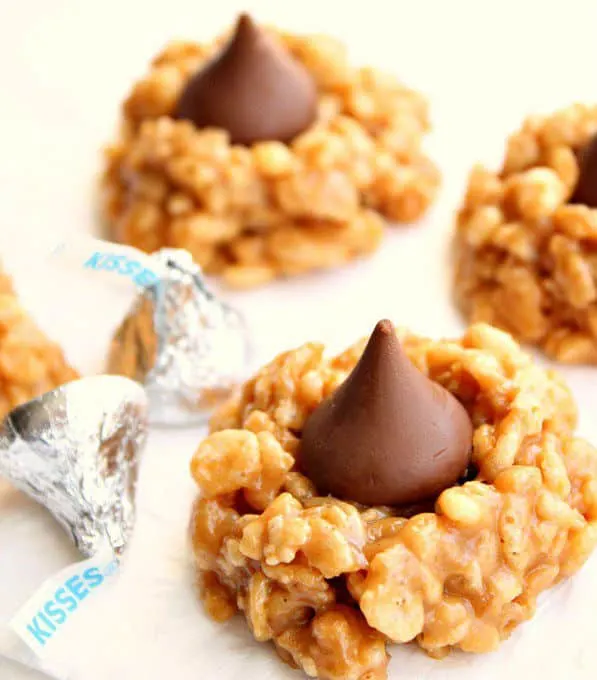 If you want to stay healthy this holiday season, these gluten-free thumbprint cookies are perfect for you!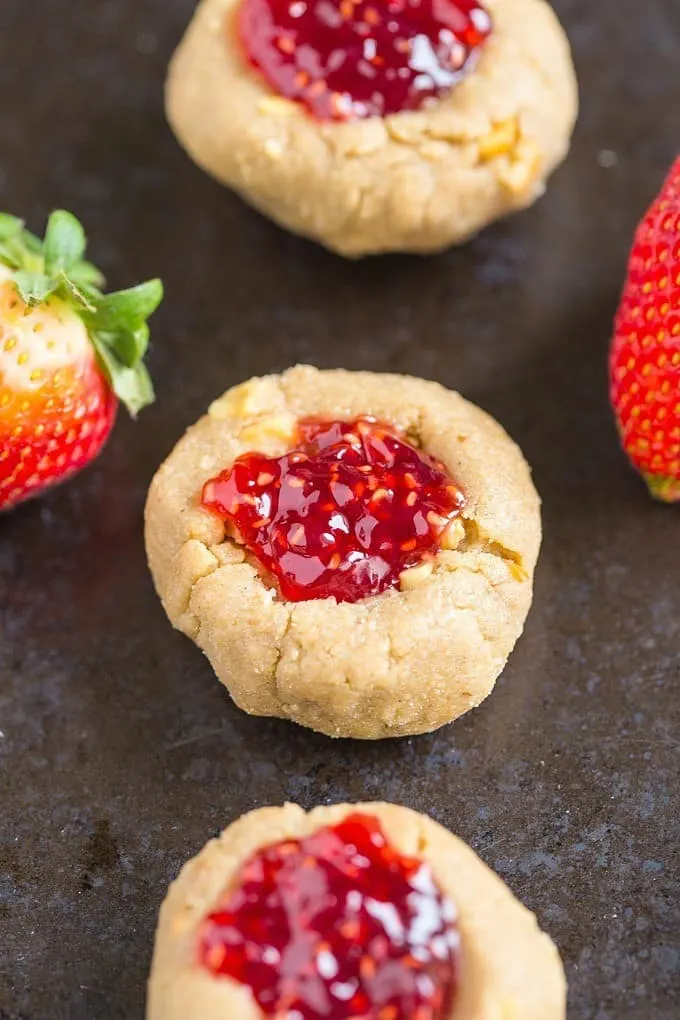 These no-bake White Chocolate Cranberry cookies take just less than ten minutes to whip up! Not only are they so delicious, they're healthy as well!
Who would have thought apple and peanut butter make a great combination? These no-bake cookies are perfect not just for kids, but the oldies as well!
If you were to be stuck inside your home during a snowstorm, these no-bake Coconut Pecan Praline cookies are what you'd want to have in your cookie jar! These cookies are tasty, healthy, and filling at the same time!