We all could use a little help around the holidays. From decorating the house to the tree, to just making things a little less chaotic, we've gathered our favorite Christmas and holiday hacks in one place!
Here are 10 Christmas Hacks for the holidays.
Ultimate Christmas Hacks
This post may contain affiliate links. As an Amazon Associate I earn from qualifying purchases. For more information, see our disclosure.
There's a lot going on during the holidays, so we've broken up our favorite hacks into categories to make life easier for everyone!
Christmas Decoration Hacks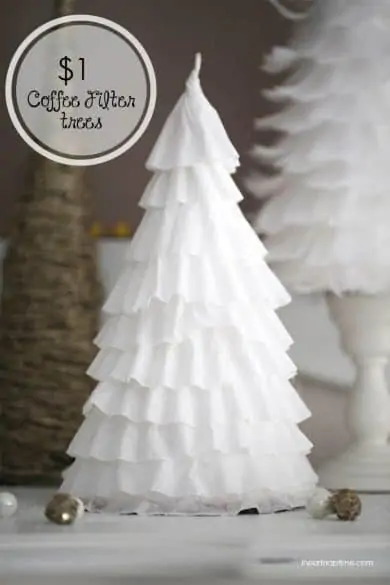 MINI TREE
Frugal Christmas decor. Yes please. This adorable tree was made from coffee filters purchased at the dollar store! This Christmas hack will make your budget merry and bright for the holidays.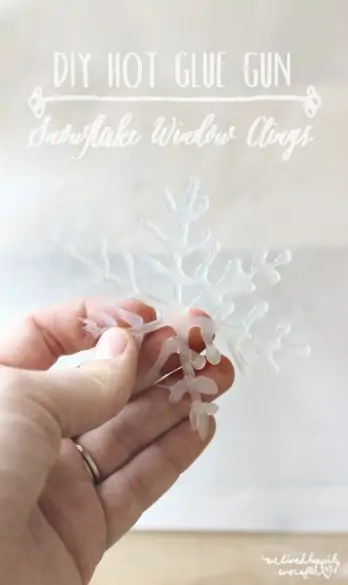 SNOWFLAKES
Snowflakes from a hot glue gun are a fantastic hack for this Christmas. You can even add glitter. Head on over to We Lived Happily Ever After for instructions on how to make this Christmas hack for the holiday that will certainly make your holidays merry and bright.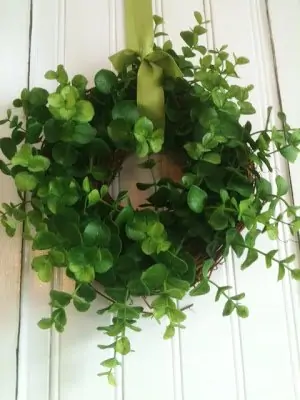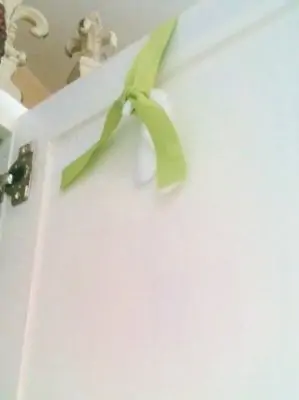 HACK FOR HANGING CHRISTMAS DECORATIONS
A Christmas hack to hang decorations works great with a wreath is to use a command hook on the back of the door and hang it upside down. This will make your door (or cupboard) merry and bright for the holidays and clean up will be easy peasy with no nail holes left behind.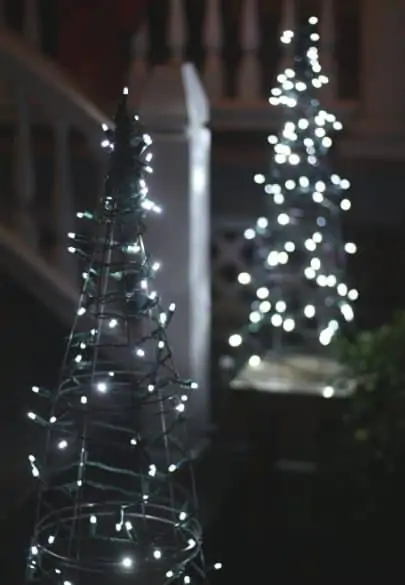 TOPIARIES
For a Christmas hack that works indoor and outdoors try these Christmas tree topiaries made out of tomato cages. Just wrap them up and plug them in.
Christmas Tree Hacks
Now, check out all of our favorite hacks for decorating the Christmas tree!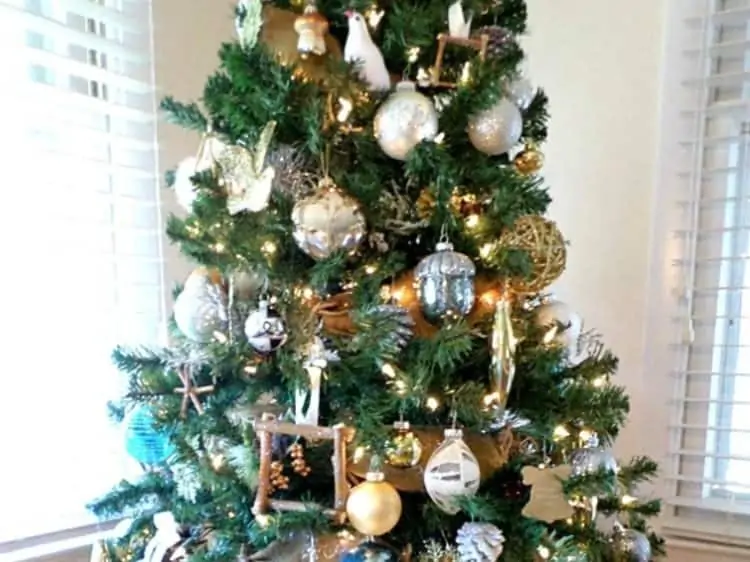 TINSEL
If your tree is looking a little sparse this year try adding some tinsel to fluff it up. For Women First has the details on how to make your tree merry and bright.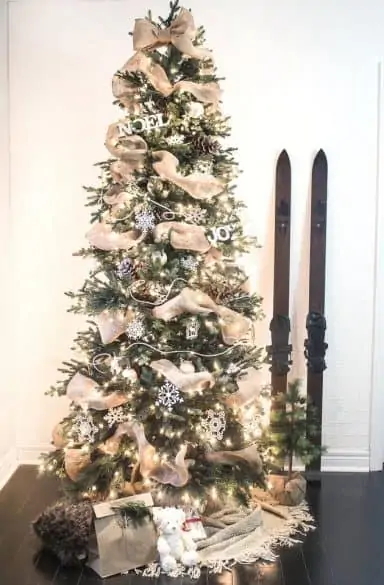 RIBBON
My tree has had that flat triangle look. I found this tutorial on how to add ribbon. I gave it a try and TADA! My Christmas tree is merry and bright and not so one dimensional.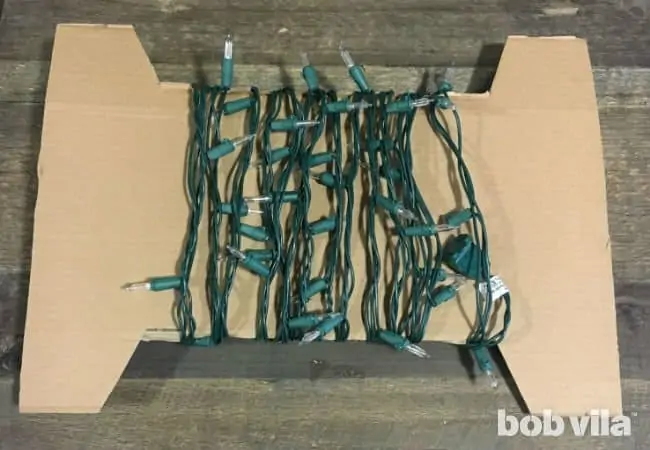 LIGHTS
This Christmas hack will help you stay sane when you can easily unravel and set up your Christmas lights. Bobvila.com has 3 hacks for storing your Christmas lights that most definitely make your holidays merry and bright.
More Random Christmas Hacks
Here's some more awesome Christmas hacks that don't fit into any category, but are super useful!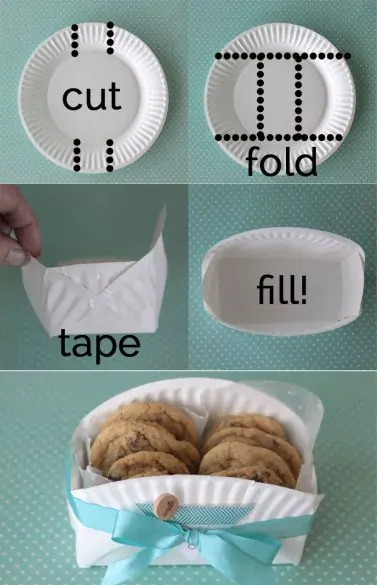 TREAT CONTAINER
There are always treats to deliver during the holidays. Deciding how to wrap them up can be half the battle. Here is a super cute way to deliver your treats that uses a plain old paper plate. Love it!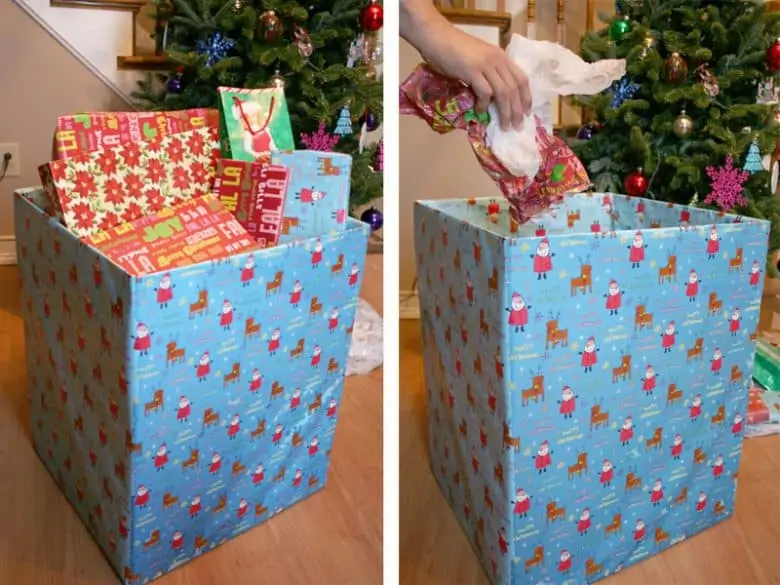 USED WRAPPING PAPER BOX
Nobody wants the big trash bag full of wrapping paper in their Christmas pics. Instead, try this Christmas hack by wrapping up a big box that can hold all your trash. It will look pretty in your pics and make your holidays merry and bright.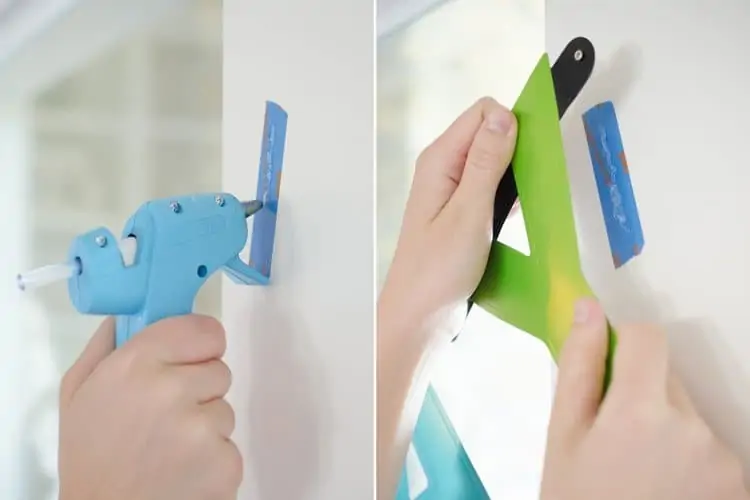 This is genius. Pure genius. The Krazy Coupon Lady has a whole list of hacks for using hot glue. Including how to hang things on the wall (think Christmas banners or Christmas cards). Simply put some painters tape on the wall and then apply the hot glue to that and then attach whatever you're hanging. It makes for an easy clean up by simply taking the painters tape off the wall.
Christmas can be a busy and bustling time of year. By using these 10 Christmas hacks for the holidays you can find more time to sit back and enjoy the festivities.