If you've been thinking about decluttering your home in anticipation of the holidays now is the perfect time to start. First, because you need to make room for new things coming in at Christmas time. And second, because there is often a greater need for donations in the community at this time of year. So seize the moment and start your holiday season with these simple tips for a pre-Christmas purge!
Get Ready for the Holidays with a Pre-Christmas Purge!
1. Make a Plan
The first step to a successful pre-Christmas purge is to make a plan. This involves setting aside some time. And gathering up your purge supplies including boxes for donation and trash bags for things that need to be tossed out.
This post may contain affiliate links. As an Amazon Associate I earn from qualifying purchases. For more information, see our disclosure.
You'll want to schedule your pre-Christmas purge close enough to Christmas that the excitement of new things coming in will help your children get on board. But not so close to Christmas that you're still cleaning out closets on Christmas Eve.
I find that the first week of December works well for my family. But take a look at your calendar and block out some time for your pre-Christmas purge that works for you.
You will also want to make a list of the areas of your home you plan to focus on during your purge. For most moms, this will include your children's toys. But there are other areas of the house that probably also need your attention. This might include closets, clothes, linens, and even your craft supplies.
Don't forget to sort through your Christmas decorations as you bring them out. Before decorating, you can donate or toss any that you haven't used in the last couple of years.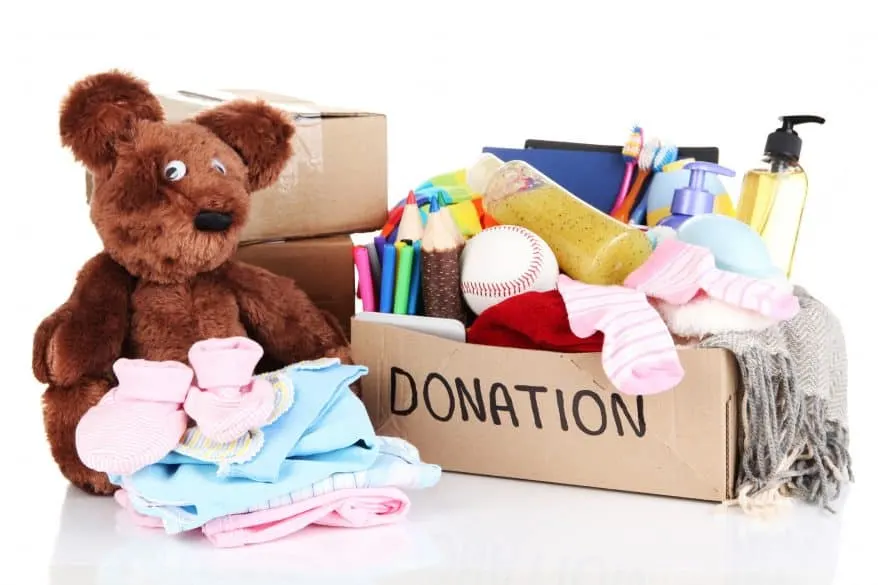 2. Get Your Family Involved
There is no reason for the pre-Christmas purge to be solely the mom's responsibility. Especially because you'll likely want to purge items belonging to other members of your household.
Talk to your kids about a pre-Christmas purge of their toys. Decluttering toys is rarely popular with kids who love to hang on to their treasures. But with Christmas looming and the promise of new toys to come, you have a unique opportunity to gain your kids' cooperation in getting rid of a few things.
You can even tell your kids that Santa will be stopping by to pick up their unused toys and redistribute them to other kids this Christmas. Learn more about this idea from this post.
And talk to your spouse about sorting through their own items in the house for any that need to be cleaned out for donation or thrown away.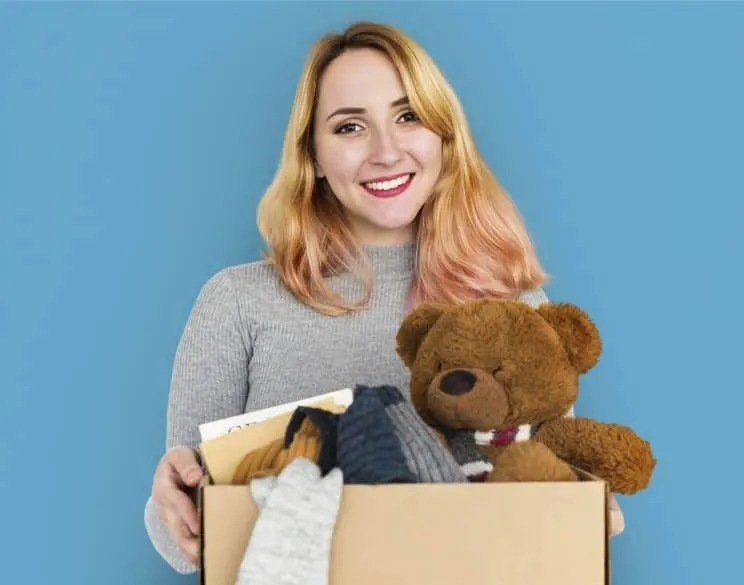 3. Get it Done
One of the best reasons to do a pre-Christmas purge is that you have a natural deadline. Don't get stalled at the starting line when it comes to making a plan or talking your kids into agreeing to give up a few toys.
These first two steps should be accomplished quickly so you can get to work.
A good next step is to pick a place to start and immediately put anything broken or unusable in the trash. This gets things headed in the right direction and gets you going on the purge before moving on to the more difficult task of sorting out donation items from those you want to keep.
Another great way to get going is to choose an area and set a timer. Often knowing you only have 15 minutes will help you keep moving forward with your task and not overthinking.
If you're nervous you might throw something out you want to keep, place it in a box for storage. I typically plan to store things for three to six months and if I haven't missed them, then I donate them.
Give yourself a deadline well before Christmas to finish your purge so you have time to enjoy your newly decluttered home.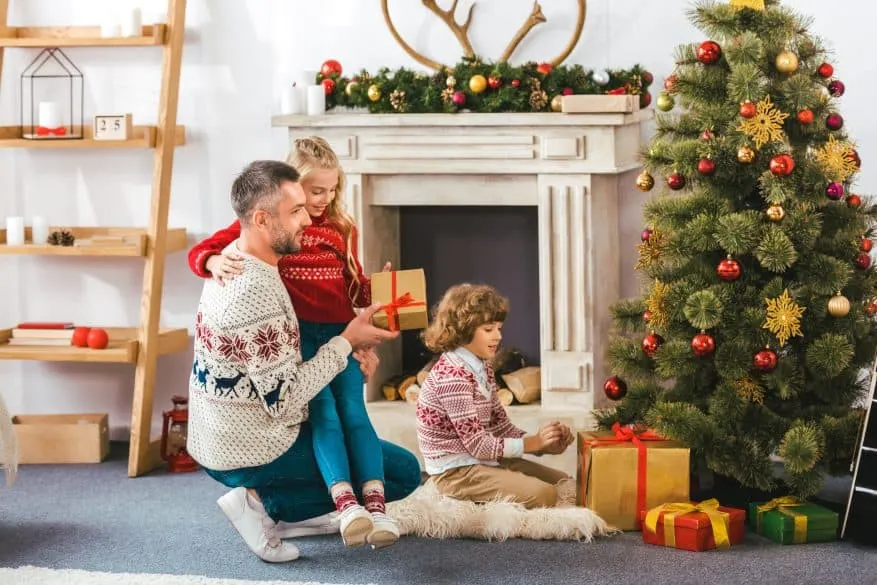 Bring in Less than You Purged
One way to prolong the benefits of your pre-Christmas purge is to limit what you bring into the house during the holiday season.
Just because you've made some space in your home doesn't mean you need to fill it. You might find you enjoy having some extra space!
Consider reducing the number of gifts you exchange as a family and instead give the gift of experiences. Travel, museum tickets, movie passes, and that kind of thing that won't lead to more clutter in your home.
And try limiting the amount of new Christmas decor you add to your collection this year.
Think of these limitations as fewer things you'll need to purge next year before Christmas.