When you invite guests to a sit-down holiday dinner place cards are a great way to add a little charm to the table setup. Not only do place cards add some interest and decoration to the table, but they also indicate to guests where you want them to sit. Skip the awkward shuffling around the table and go ahead and assign seats.
Christmas Place Cards – Fun Ideas!
Themed holiday place cards are the perfect decorative touch for the table. Check out these 8 holiday table place card ideas for your Christmas dinner party!
This post may contain affiliate links. As an Amazon Associate I earn from qualifying purchases. For more information, see our disclosure.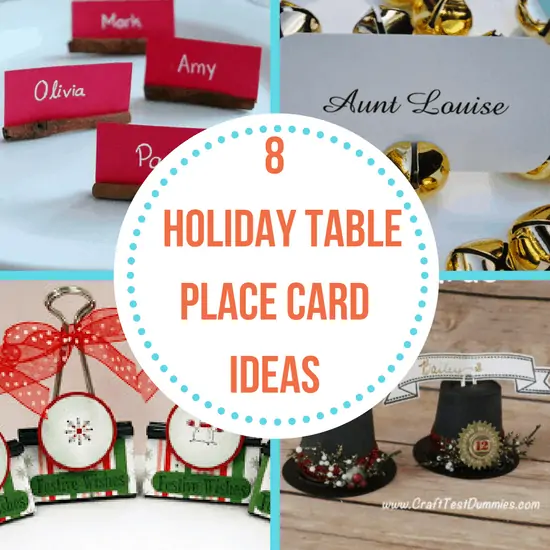 Place Card Holders You'll Love!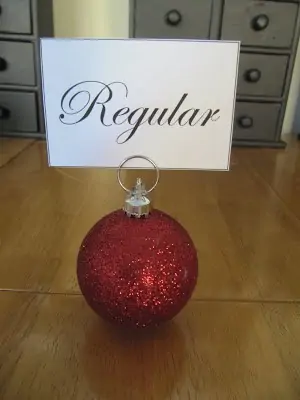 These DIY ornament place cards are simple to make but look elegant on the table. Ornaments are everywhere this time of year and making them into place cards will add the perfect amount of sparkle to your holiday table.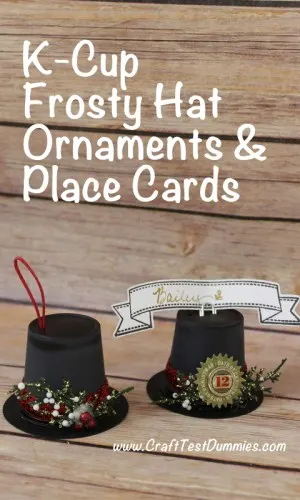 Frosty the Snowman is one of the most beloved characters of the holiday season. And his hat makes the perfect inspiration for these Frosty Hat place card holders. This post details how to recycle your K-cups into these adorable holiday place card holders. There are also instructions for making a Frosty hat ornament that you will want to try!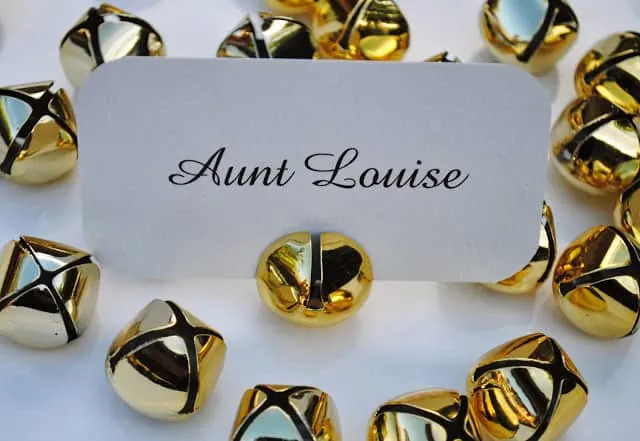 This simple yet perfect idea is one you can use with almost no prep time. And there is no crafting ability required. You just need some bells in the right size and style to make these perfect holiday place card holders for your Christmas dinner.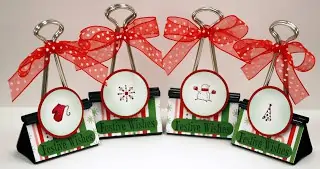 Pick up a box of binder clips at your local office supply store to make these adorable place card holders. You can decorate the clips with anything from stamps to wrapping paper and truly make them reflect your own holiday style.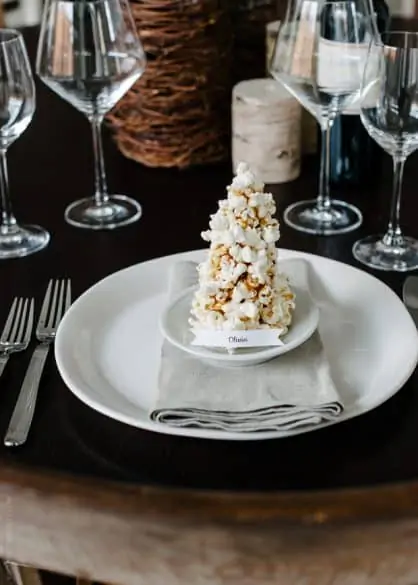 I love the idea of an edible place card holder for your holiday table and this one is perfect. A little sugar and caramel, some popped popcorn and some ice cream cones create the perfect edible Christmas tree place cards for your table.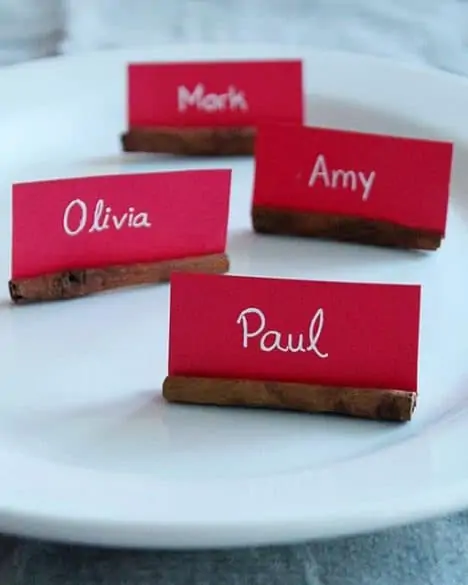 If the smell of cinnamon puts you in a holiday mood, then you will love these cinnamon stick place card holders. They also have the advantage of being simple and quick to assemble.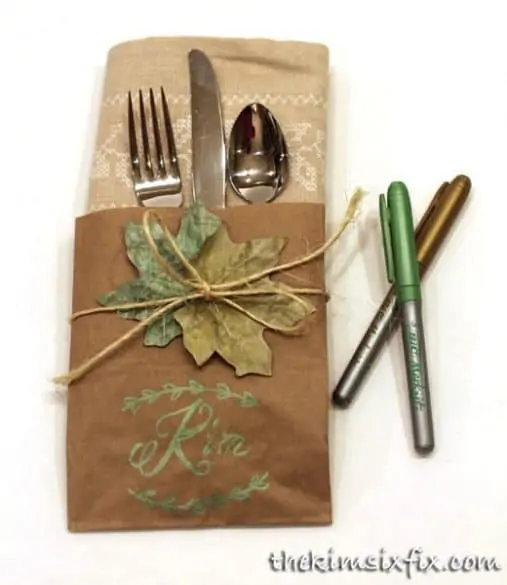 If you prefer a rustic look for your holiday table decor, check out these paper bag place card and utensil holders. I love the elegance and simplicity of this style. If you prefer an understated holiday style, these place card holders should suit your table perfectly.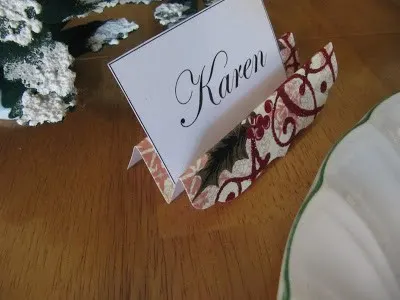 You'll need to scroll down to the bottom of this post to see this holiday place card holder. I love this one because it is so simple. And also inexpensive. These place card holders could be made in minutes, which is perfect for those of us who often find ourselves short on time when getting ready for dinner guests. Simply buy some holiday-themed note cards and do some quick folding to create a place to set your named guests' place card. It's that easy and will add so much to your table decor.