Do you have a special guy in your life that is turning 18 this year? Well, if you need some fun 18th birthday party ideas, we gotcha covered.
Best Birthday Party Ideas for 18 Year Old Guys
In this article we're going to go over a few different ideas for celebrating an 18 year old boy's birthday party. We have a wide variety of ideas, and hopefully you'll be able to find something to make this the best birthday party ever.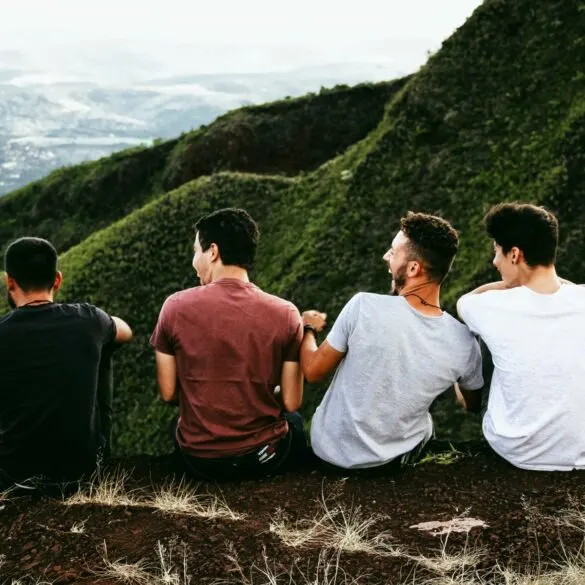 This post may contain affiliate links. As an Amazon Associate I earn from qualifying purchases. For more information, see our disclosure.
Most eighteen year old boys (but not all) are looking for something new and exciting to experience, and they usually want to share those new and exciting experiences with their friends.
Paintballing
Most cities have a paintballing facility that you can rent for your birthday boy and his friends for an hour or so. These types of facilities usually rent out the paintball guns and protective gear as well. Just make sure no one wears any clothes they are especially fond of, because there is a high risk that their clothes and shoes will get ruined at this activity.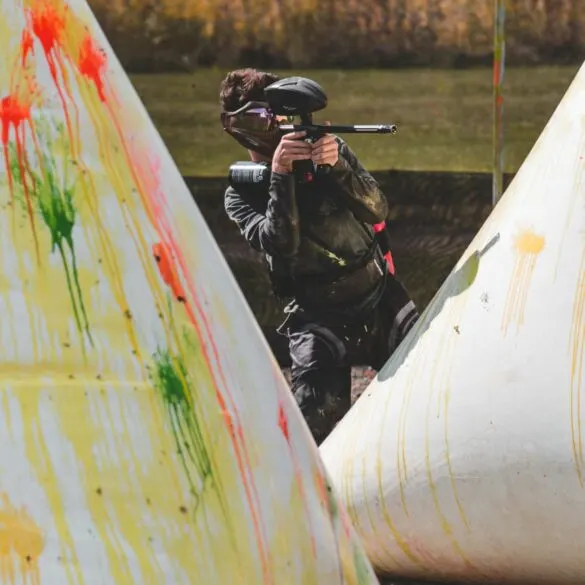 Archery
If your son has ever even shown the slightest interest in archery, now might be the chance to surprise him and take him and a few of his friends to an archery range. Sometimes these are indoor facilities and sometimes they are outside. I'd suggest calling ahead to see if the range rents out the bows or if you'll have to bring your own. These can be expensive, so it might be worth it to ask around if anyone would be willing to loan theirs to your son for the day.
You may also be able to set up your own archery range at or near your home. You'd need a privately owned wide open space, and a few hay bails or target stands.
Ax Throwing
If you've never heard of this, then you might be surprised that it's a booming pastime. Similar to a shooting range, but your son and his friends will be throwing axes at targets for points.
Be sure to check with your local axe throwing house on the age requirement. We have seen some places let patrons in under 18 during specific hours, some only allow 18 years and older and some places that require you to be 21 years old to enter.
If you've never been axe throwing, it's a fun way to get out some aggression, a great way to get a good workout and a new way to test your abilities with your friends and family. Perfect for anybody who likes a little laughing and competition.
Shooting Range
If your son has interest in guns and shooting, then he will be thrilled to go to a shooting range. Every gun owner, or future gun owner, wants to improve their shooting form and accuracy. It's best to call ahead to your local range and see how much it would cost to come in and use the facility. Remind your son and his friends to follow all gun safety laws and rules.
Race Track Driving
Is there a local racetrack near your city? Some race tracks will allow people the experience of driving a race car a few times around the track. So if your son has always had the "need for speed", I'm sure he would love the opportunity to be a racecar driver for a few hours on his eighteenth birthday.
Sky-Diving
If your son is a real adrenaline junky, then going skydiving on his birthday could be the best gift anyone's ever given him. I just hope he has some friends crazy enough to do it with him. I've heard that skydiving is exhausting, so you can always volunteer to be the one to drive everyone back home after their once in a lifetime adventure.
Pilot for the Day
Maybe your son is less interested in jumping out of airplanes, and more interested in flying them? If that's the case, then it would be a good idea to call around to your smaller airports and flight schools to see if they offer a chance to fly with an experienced pilot in a smaller private plane. This will give your son the perfect chance to see if flying is something he wants to pursue in his future or not.
A Hot Air Balloon Ride
There is something about a hot air balloon ride that is timeless and beautiful. I feel like this would be an experience to remember for the rest of his life. If your son's birthday is in the winter, you could always present him with this as a gift for the future months. Sometimes the joy of looking forward to a special occasion is just as much fun as the occasion itself.
Video Game Party
If your son is less into real life adventure and more into virtual adventures, then a video game party may be his dream come true. I've seen where people set up a room full of multiple tv and multiple gaming consoles, so everyone can play their own game while being together, taking turns, and sharing good food and laughs. Just remember the head sets!
Hiking
Is your son an avid hiker? Did you know that there are special hikes that you can only set foot on if you win the "hiking lottery"? Yes really! The National Park Service will hold a lottery for people wanting to visit the special site, and only the people chosen for that day can go.
For example, one of them is rafting down the Grand Canyon in Arizona, another is the Coyote Buttes or "The Wave" in Utah. And the Instagram famous Havasupai Falls on Tribal land in Arizona.
If these places are too far of a distance for you, I'm sure there are beautiful and novel hikes closer to home. Your son may even have a few in mind that he's been wanting to check out.
Campout
Does your son love camping? Then a friends or even family campout might be the perfect birthday party for him. Maybe he's not a fan of sleeping in a tent? Then you could always check out renting a cabin or try "Glamping".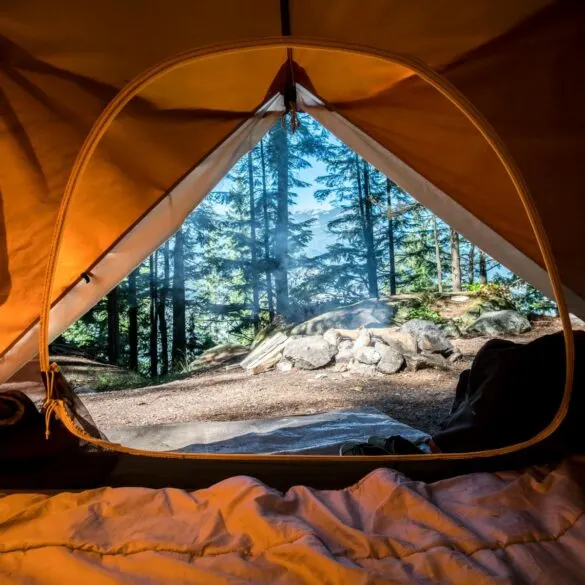 Rent a Boat for the Day
Has your son ever been tubing behind a boat? There's not many things in life that are more fun and hilarious. His friends would love to be there to experience it with him. Check your local marinas for costs and availability on renting a boat for a few hours. It will be well worth the memories!
Winter Fun Activities
Some of the outdoor activities I mentioned above are for warmer weather, but there's a lot of fun activities your son might enjoy in the winter as well:
Snowshoeing,
Snow Tubing,
Snowboarding,
Snowmobiling
Skiing,
Ice Skating
Sports Fans
If your son is a big sports fan, then he'll be happy to catch a game with you.
Just Ask Him!
As an almost eighteen year old, your son probably has a pretty good idea of what his likes and dislikes are. You could always just ask him what he would like to do to celebrate his big day. The most important thing is just being there for him and letting him know you love him.
​Local Amusement Park
Grab some of your son's friends and some family and make a trip to a local amusement park. If he loves a good roller coaster thrill, this may be one of the best 18th birthday gifts or party ideas that he could receive.
Or you could maek a weekend adventure out of it and find an amusement park that isn't local and head out of town to check it out together. Find a fun resort to stay at and hit the parks from open to close. Make some really good memories for his 18th birthday!
Plan a dinner party
If you have a son who would like a more formal party for his special day, try throwing him a dinner party at a local venue, or rent out his favorite restaurant and invite some of his closest friends and family to the event. It can be as fancy or as relaxing as he would like.
Throw a pool party
If you have a guy who enjoys a good time in the sun around the pool deck, this is an easy way to celebrate a summer birthday. Grab a stereo system, get some tunes going, maybe a good grilling meal or bbq, pizzas, whatever your new young adults would enjoy, and soak up the sun around the pool.
Take a road trip
Have a guy who enjoys some quality time in the car? Plan a road trip. It can be as adventurous as you'd like it to be.
Feeling a little excited to hit the road? Plan a cross country road trip. Find some pit stops that you think you and your son would enjoy. See some new sights that he's had on his bucket list. Hit all the National Parks.
Visit some sports venues, plan activities, whatever you think he'd enjoy, make a road trip out of it.
Have a game night
For someone who enjoys a fun night in with their favorite games, this is the perfect idea. Get out your son's favorite board games, video games, card games, or a combination of them all, and invite all of his buddies who want to have fun playing various games at game night.
Plan a scavenger hunt
If you have a guy who loves going on a good scavenger hunt, this is a great idea. You can plan your own scavenger hunt around town in no time and make all the clues. It's fun to plan and fun to watch the boys run around trying to find everything on the hunt.
Go to your local Escape Room
Grab your son and some of his best friends and find your local Escape Room. Pick the room you think they'll enjoy and see if they can make it out before the time runs out. These range in different levels of difficulty. Keep that in mind when choosing which room to book.
Some places may even let you book multiple rooms back to back, making the escape room adventure even longer and more adventurous. If you have some competitive 18-year-old boys this is a fun way to let them get out that competitiveness.
Rent out the movie theater
It's actually not as expensive as you would think it is to rent out a whole movie theater for a small group of friends or family. If you have a movie buff, you can let him pick a few flicks to view with his pals at the theater.
Some places give you a list of movies to choose from, some let you pick just about anything. Then some theaters will let you bring your own food, and some will ask you to use their food services.
Find out what your theater offers and let your man pick his favorite films to enjoy with his friends.
Head to a karaoke bar
If you have an 18 year old who loves belting out a good tune, find a local karaoke bar and see if they allow 18 year olds (some places only let you in if you're 21 years old). Gather up some friends and let everyone sing some of their favorite songs together and make some funny memories.
Rent some lanes at a bowling alley
Head to the bowling alley and see what everyone can bowl. This is a laid back way to watch everyone have a good time.
Find a few local cooking classes
Do you have a son who enjoys to cook up a good meal? Take him to some new cooking classes. Oftentimes, your local community college will offer cooking classes. Maybe he has a new style of cooking he'd like to learn?
Learn to make sushi? Want to become more proficient in baking cakes? Want to learn to master the smoker or grill? Chances are you can find some local cooking classes for you guys to enjoy together. You may even find a small business that specializes in cooking classes like these.
They are becoming more and more popular.
Enroll him in some dance classes
If you have a son who wants to shake his groove thing and learn a few new dance moves, check out the local dance studio and see if they offer any classes that you could sign him and his friends up for, or if they have a workshop coming up that they could all try.
These are some unique ideas and will have everybody out of their comfort zone, trying new things, making fun memories and having a good time together.
Throw a surprise party
This is a classic birthday party idea. Gathering large groups of your son's friends at your desired location and watch his face light up when he enters. You can plan this with just about any theme and is one of the most classic, unforgettable 18th birthday party ideas out there.
Now that you have went through this list of fun party ideas, what are some of the ones you are thinking about? Have you found the perfect party theme or idea for your almost 18 year old?