It's all about the quarantine and the toilet paper for this years grads. Get in on the memories with these 20 graduation gifts for 2020.
Class of 2020 Socks
Mark the occasion with some fancy socks to help your grad remember all the good times during their quarantined graduation.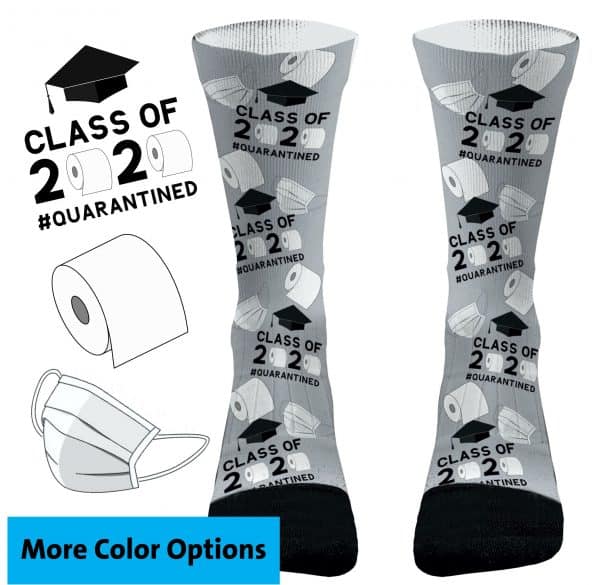 Graduation T-shirt
This post may contain affiliate links. As an Amazon Associate I earn from qualifying purchases. For more information, see our disclosure.
Bring on the face mask. Oh and don't forget the gloves. Love this "Nothing Can Stop Me" class of 2020 t-shirt.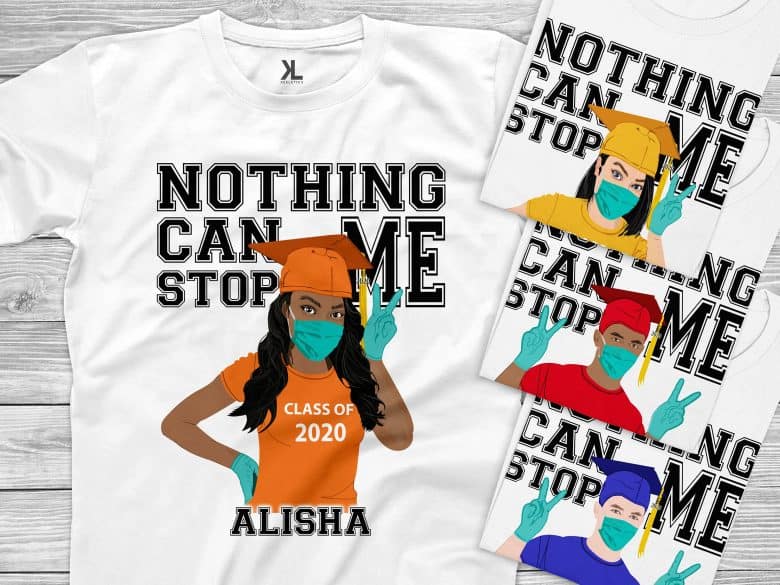 2020 Mug
How about a fun pandemic mug to brighten your graduates day.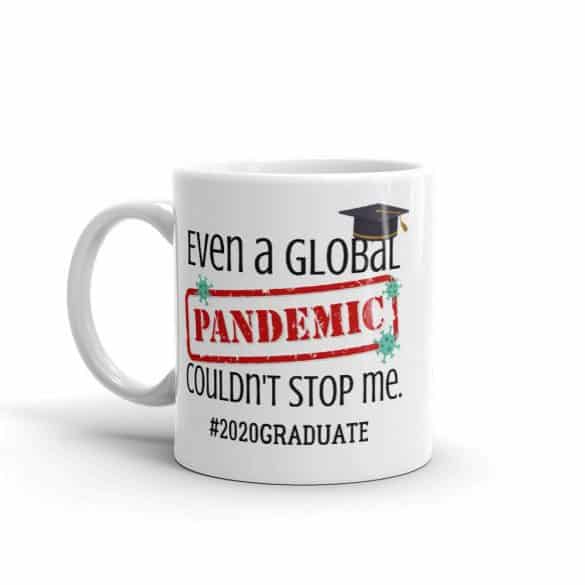 Or if you are feeling more sentimental try this mug from Amazon.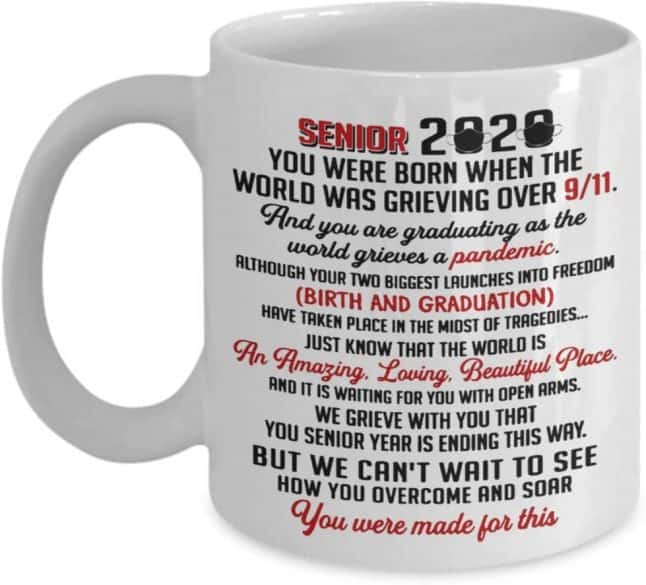 Give the Gift of a Mask
I can see it now. My grad will be sporting this mask while wearing his cap and gown. It's going to be epic.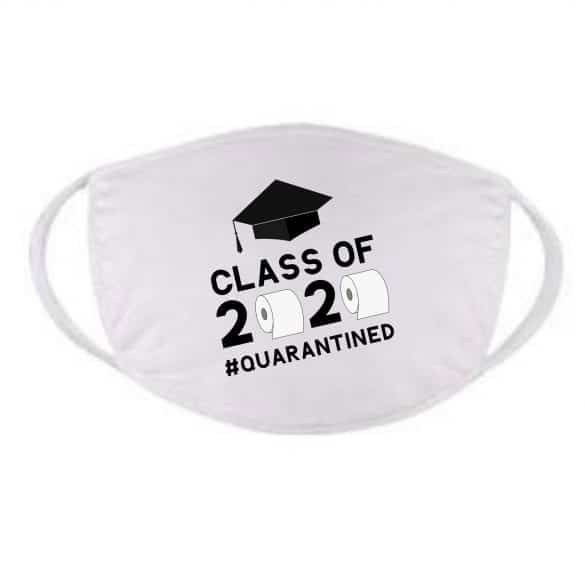 Zoom Sweatshirt
I had never heard of Zoom until online school. Now it's Zoom this and Zoom that. This Zoom University sweatshirt would be a fun graduation gift for 2020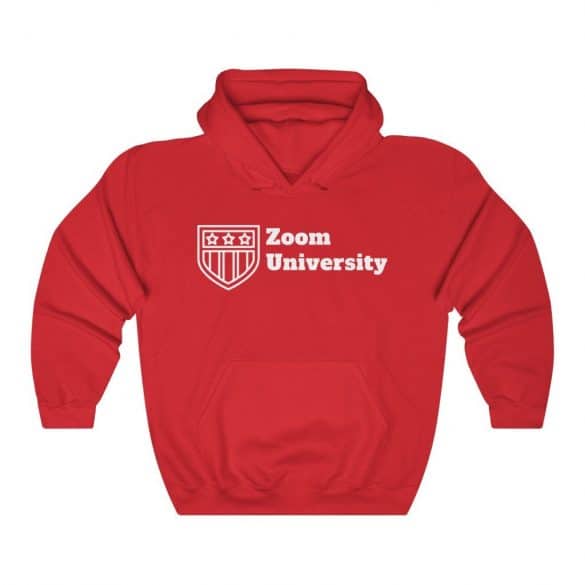 Personalized 2020 T-shirt
Love that you can add your grads name or the name of your school to personalize this fun graduation gift for 2020.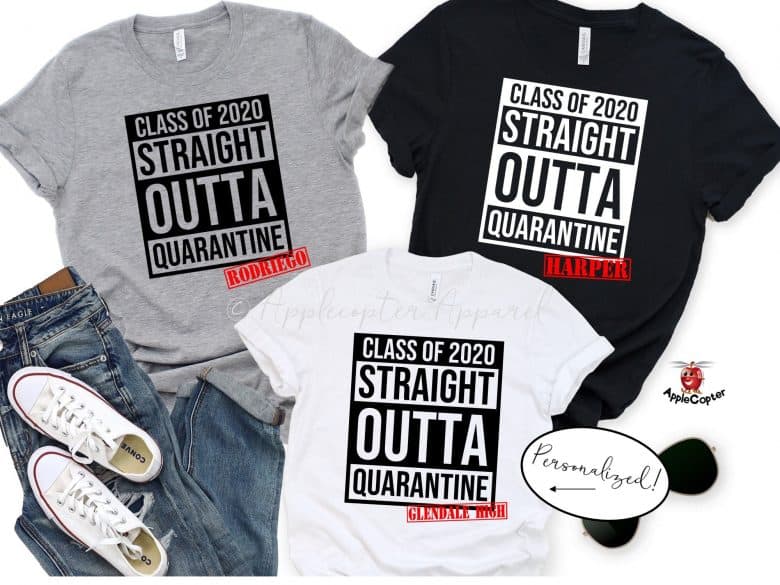 Tumbler
Your grad will never forget their big day when they are sipping out of this awesome tumbler.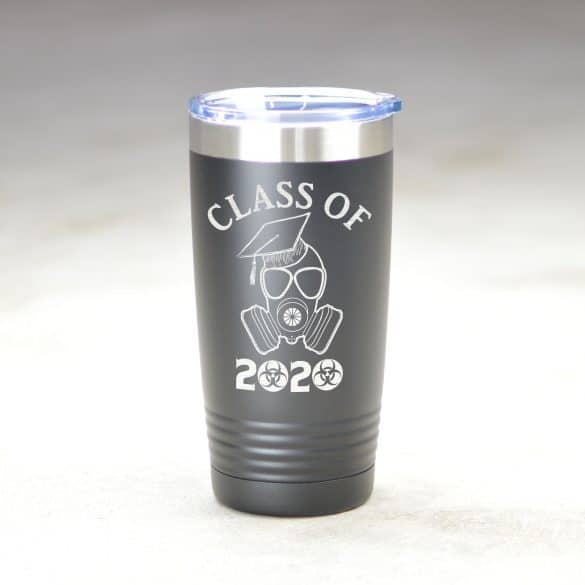 Cap Topper
Oh my. This is so funny to me! Without the actual graduation ceremony not many people may be able to see this grad gift. Yet, it would make for an awesome picture.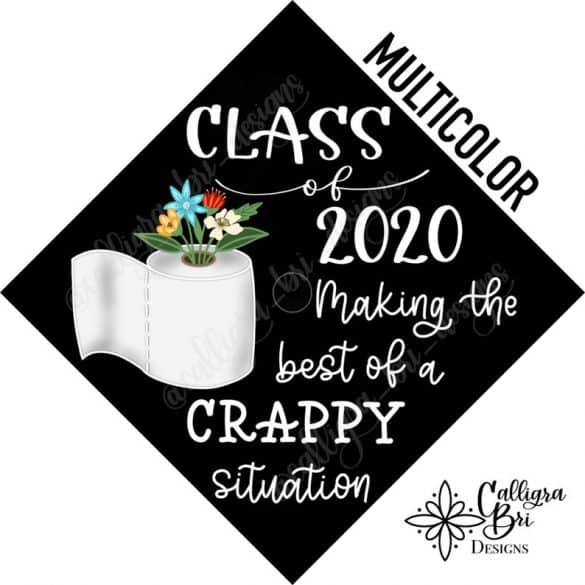 Hoodie
Everyone loves a good hoodie. Though, a hoodie with an awesome graduation 2020 saying is even better.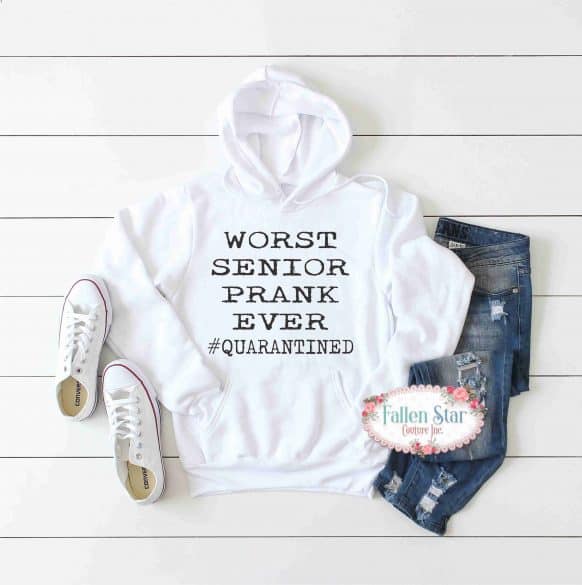 A Sentimental Pillow
Setting the toilet paper and masks aside for a minute you could give your grad this sweet pillow with a touchingly appropriate 2020 message.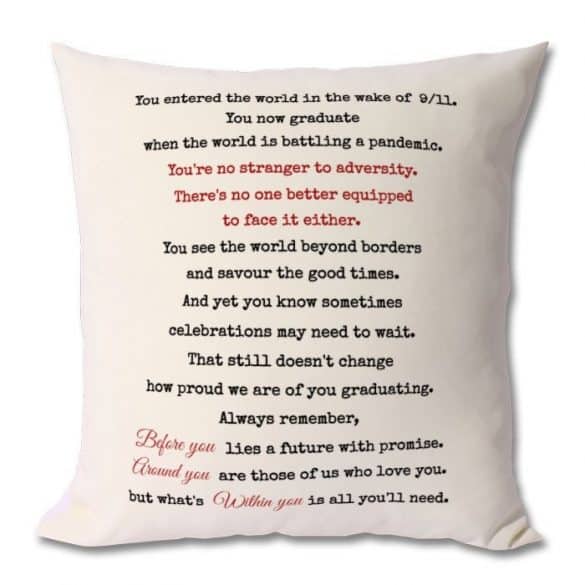 Funny 2020 T-shirt
So this is hilarious. Every 2020 graduate needs this shirt as a gift.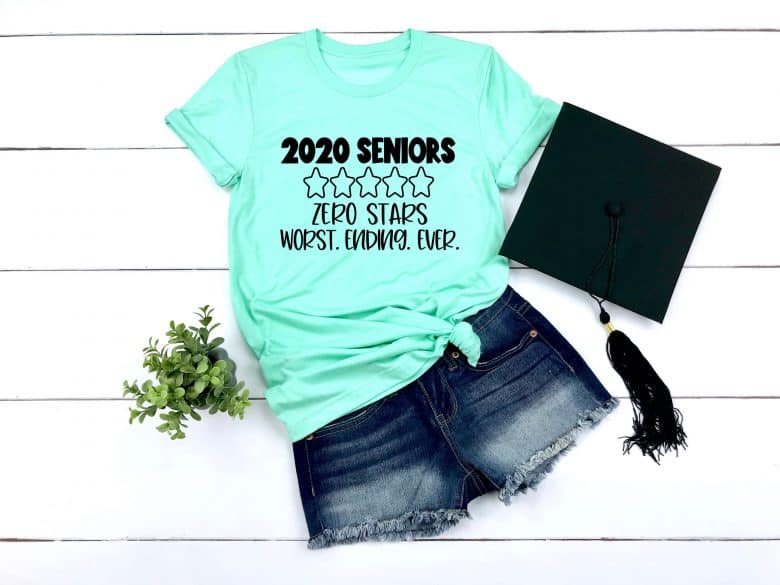 If your grad is feeling slightly more optimistic you may want to opt for the one star t-shirt.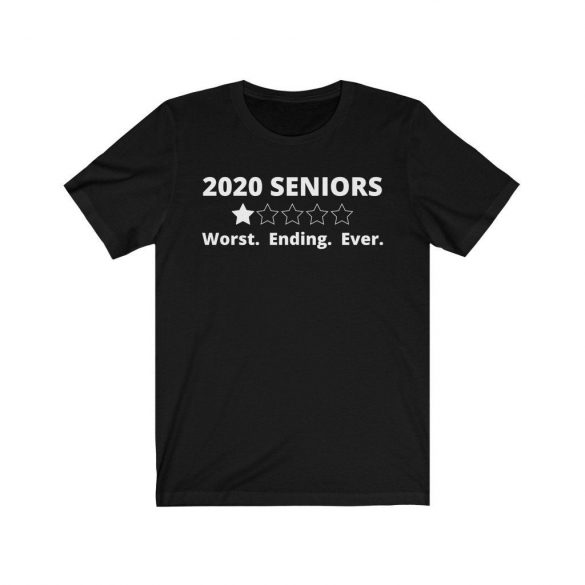 2020 Keychain
Love the toilet paper and the masked grad on this keychain. Even better is the personalized toilet paper roll. It'll be a winner with any grad.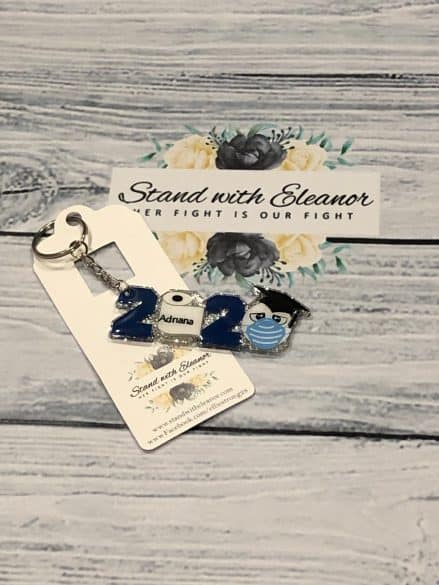 QR Code Picture/Quote
Someone put on their thinking cap to come up with this graduation gift. When you scan this colorful QR code picture it links you to a quote.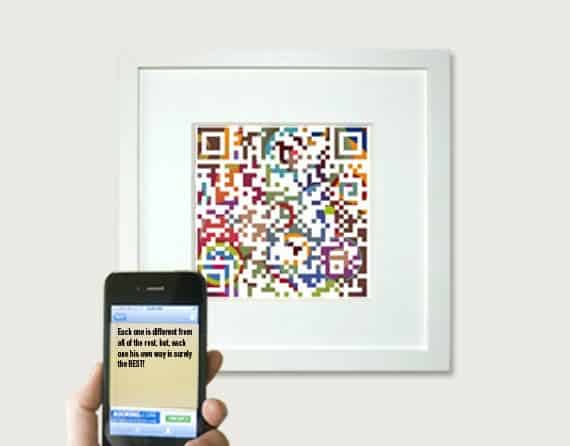 2020 Necklace
If your grad is more interested in jewelry this 2020 necklace is the perfect gift. It even comes with a charm that you can personalize with an initial.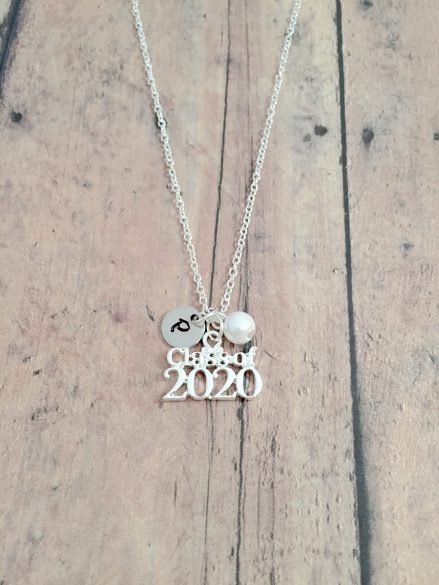 This super cute bracelet can be personalized with your grads name as well as with a thought or quote on the inside.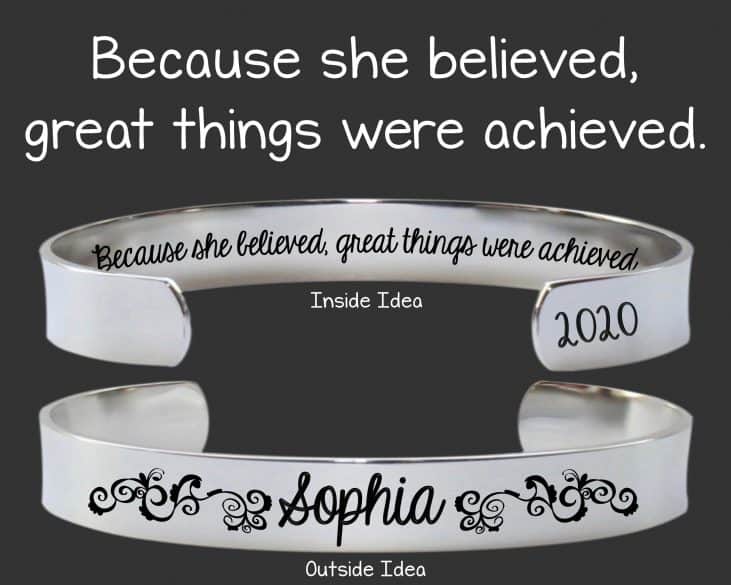 2020 Fun Facts
How about adding something fun like this class of 2020 fun facts to your grads gift.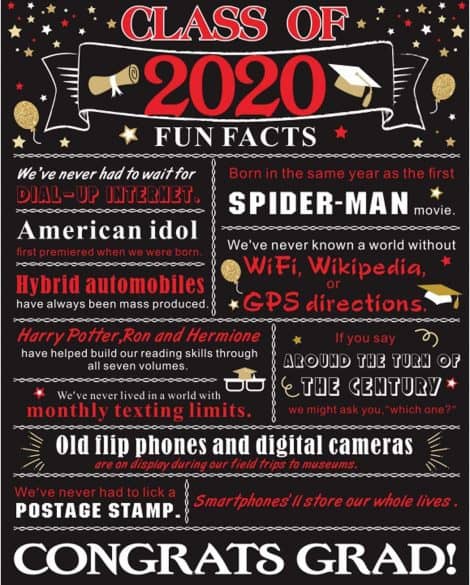 A Book
A fun reminder of the year that was your graduation. This little book written in verse would be a fun keepsake for your graduates big day.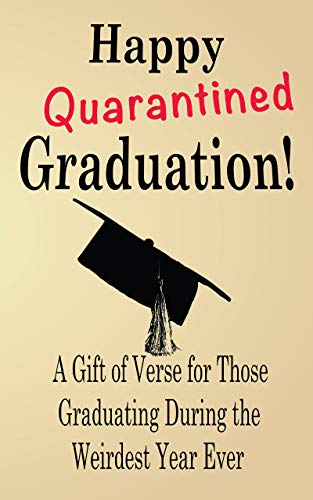 2020 Temporary Tattoo
I've saved the best for last. Having your grads face turned into a temporary tattoo to wear on your arm (or face or hand or wherever) would be the BEST gift ever! This is a MUST for any grad.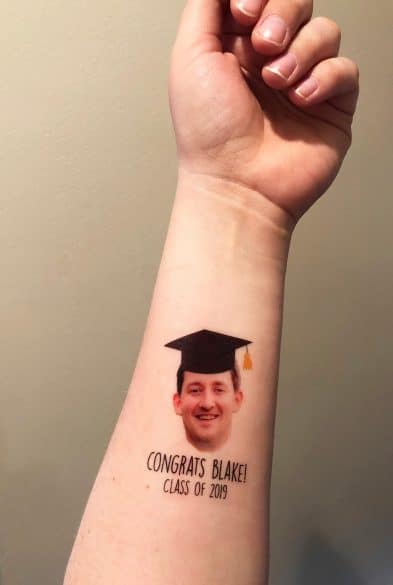 There are your 20 graduation gifts for 2020. This list is extensive and there should be something on there for the graduate on your shopping list. Congratulations class of 2020!