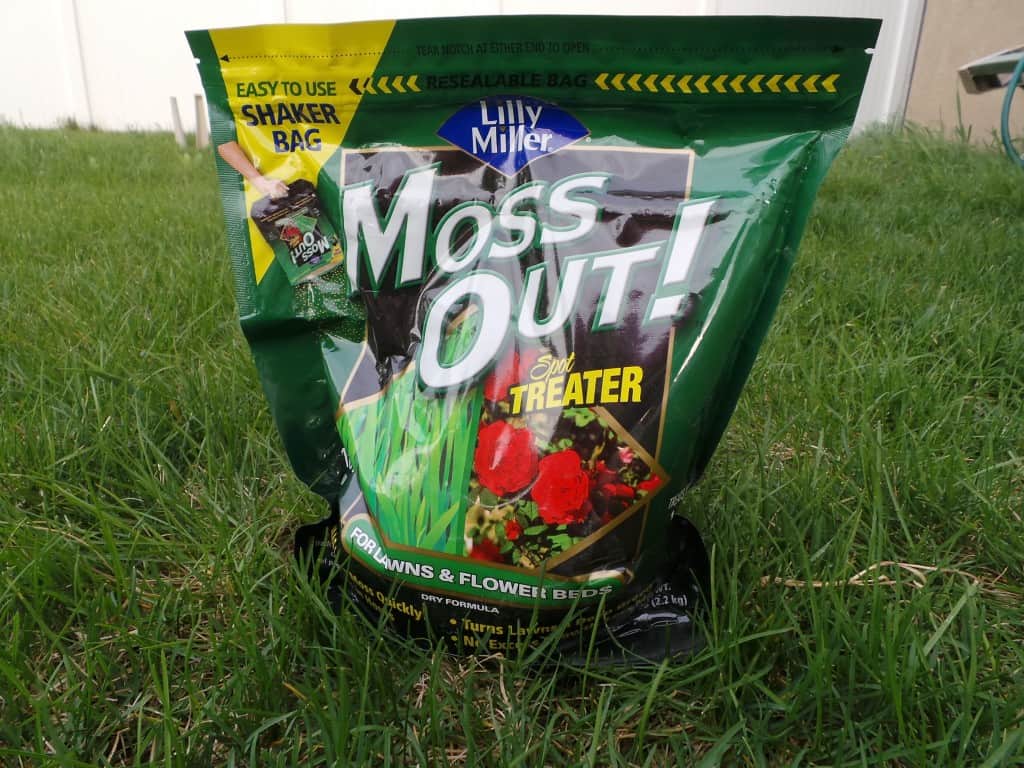 This is a sponsored post by Central Garden & Pet. See full disclosure statement below
This post may contain affiliate links. As an Amazon Associate I earn from qualifying purchases. For more information, see our disclosure.
I live in Utah. It is very dry here. I don't think I've seen a patch of moss in YEARS. I am from Oregon though, and moss was EVERYWHERE. You couldn't walk down the green sidewalk without seeing moss in between the cracks, on the trees, and all over!! They don't call Oregon green for nothing! If moss is taking over your garden and sidewalks, you definitely need to check out The MOSS OUT!® line of herbicides. It controls moss on lawns, roofs, walkways, decks and structures with easy-to-use liquid and granular formulations designed to treat the problem without causing damage to plants and surfaces. Where I saw moss the most while living in Oregon was definitely on building structures and surfaces. While my garden should be green, my house and my driveway definitely shouldn't! MOSS OUT!® for Roofs & Walks is non-staining, non-corrosive formula that kills moss growth within hours on roofs, walkways, decks, patios, brick and unpainted cement.
How to use MossOUT!®
Step 1: Prepare the Lawn – Apply anytime the lawn is moist and moss is actively growing. Treatment in fall or early spring is most effective. Mow the lawn to expose moss and remove grass clippings.
Step 2: Treat the Moss – For spot treatment, sprinkle granules over mossy areas in lawn. Refer to package for application rates. The container will treat up to 1,250 square feet of lawn. Immediately after sprinkling granules, water treated areas thoroughly. A gentle rain, even immediately after spot treatment, will not significantly affect the moss-killing ability of this product. Wait several days until moss turns black and dies, then gentle rake it out.
Step 3: Reduce Soil Acidity – Since grass may be slow to fill in bare spots, reseeding of treated areas is recommended. To reduce acidity, which may contribute to moss growth, apply a lime mineral supplement. Apply lime anytime-before, during or after moss control treatment.
Spot Treat Moss Around Ornamentals, Shrubs & In Flower Beds
1. Apply anytime moss is actively growing and the soil is moist.
2. Sprinkle granules over moss areas. Refer to package for application rates.
3. Immediately after sprinkling granules, water treated areas thoroughly.
4. Wait several days and carefully rake out dead moss.
Tips
· Avoid applying product directly to flowers or ornamental shrubs as these plants may become "burned— or dried out to a point where plants are unable to recover. If contact occurs, use a hose to wash this product off treated plants immediately.
Central Garden & Pet partnered with bloggers such as me to help educate us all about their products. As part of this program, I received compensation. They did not tell me what to purchase or what to say about the use of the products. Central Garden & Pet believes that consumers and bloggers are free to form their own opinions and share them in their own words. Central Garden & Pet's policies align with WOMMA Ethics Code, FTC guidelines and social media engagement recommendations. A winner will be chosen by random and gift card fulfillment will be handled by a third party.