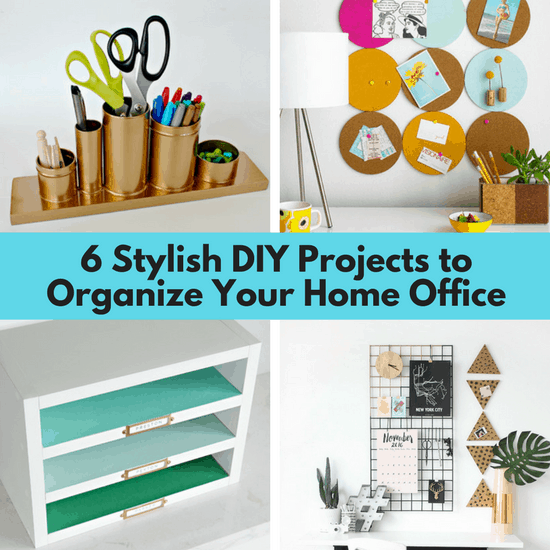 Working from home, while also being a mom, has it's pros and cons. One great thing about it, is you can take a break and grab a snack from the kitchen whenever you're hungry. The not so great thing about it – your kids will also want snacks. And they'll whine at you for them. All day. Every day. While you're trying to work. But whatever challenges might arise when working from home, one thing is clear – organization is key to productivity.
This post may contain affiliate links. As an Amazon Associate I earn from qualifying purchases. For more information, see our disclosure.
So if you're feeling a little scattered, step back and take note of your surroundings. If your workspace is chaotic, your mind will be chaotic. A beautiful and well organized office can make all the difference. Here are six DIY projects to help you get started.
1. Washi Tape Cord Organization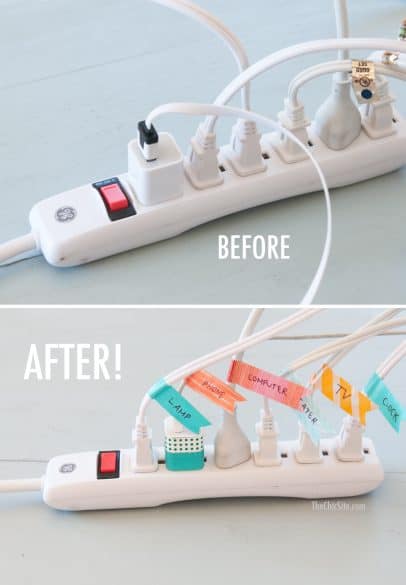 There's one problem every office has – cords. If yours are a tangled and dusty eyesore – try this simple trick. Write the cord labels on washi tape, wrap the tape around the cords, and cut them into flag shapes. Now you'll know which device each cords leads to, and they'll look cute too!
2. DIY Grid Wall Organizer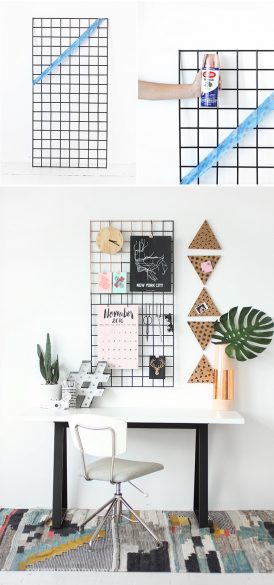 Metal grid wall panels are usually reserved for stores or corporate offices – but with the right styling they can be the perfect modern organizer for your home office. Hanging a panel above your desk can work like peg board, and is a great spot to hang a calendar and other supplies. Customize it with spray paint for a cute custom finish.
3. DIY White Board Wall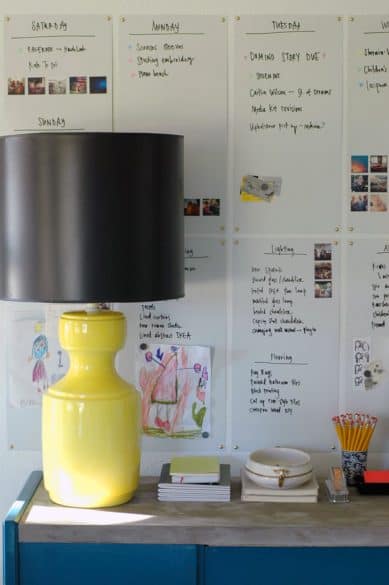 If you make a lot of lists to stay organized, ditch the Post-it notes and make this sleek and functional white board wall. Jenny from Little Green Notebook spray painted galvanized metal sheets first with primer and then with dry erase paint. She hung them on her wall using brass upholstery nails.
4. DIY Paper Sorter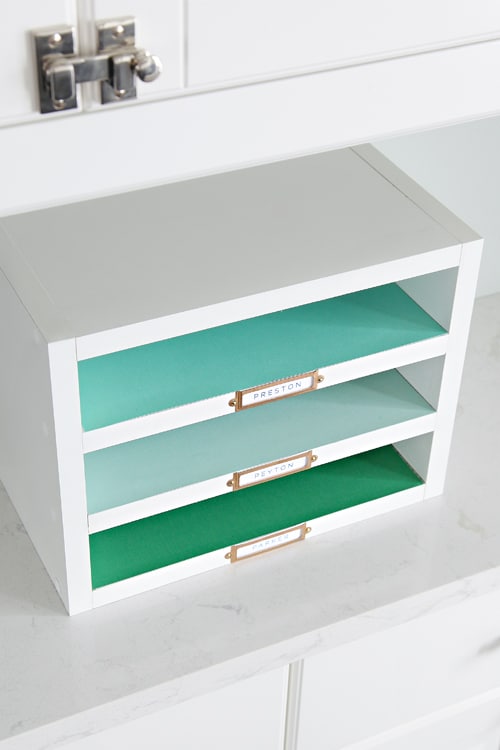 If you're not afraid of a little wood working, you can make this DIY paper sorter. Using scrap wood (or melamine), you can assemble this sorter by measuring out the interior shelves, and drilling them into the end pieces. Line each level with scrapbook paper to add color. Add even more organization by labeling each shelf with its intended use. It would be great for sorting kids school work, organizing your mail, or even as a charging station.
5. DIY Cork Memo Board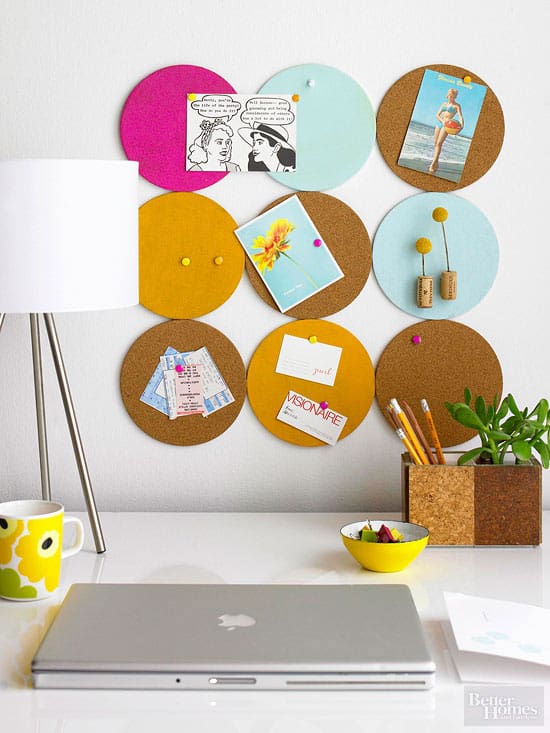 Inexpensive cork circles can be transformed into beautiful memo board with just a few supplies. Paint a few of the circles with acrylic paint in your chosen colors. Assemble the cork pieces with masking tape and then use Velcro to attach to the wall. The result is a colorful and unique place to hang all your important notes.
6. DIY Gold Desktop Organizer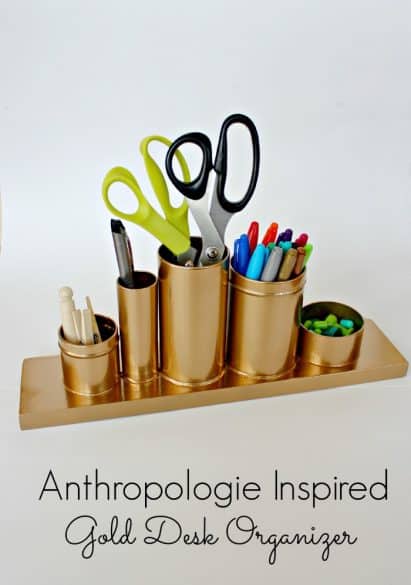 If your desk needs a little gold bling, as well as a place to hold some odds and ends – try this gold desk organizer. Attach any random cylinder containers to a wooden board with strong adhesive, then spray the whole thing gold. It's as simple as that!