Bedtime routines help kids feel safe, give them external cues that sleep is coming, and instills traditions that they will always remember. If you are looking to revamp your bedtime routine because things aren't working, or want to add something extra to your little ones wind down, here are seven helpful and fun ideas to add to your kids' bedtime routine

Beat the Timer Quick Clean-up
This is a great routine to have right before bedtime. Set a timer for five or 10 minutes then either: a) have the children go to each part of the house and find anything that belongs to them and put the items away. b) Choose a room and have everyone pick-up that room until the timer goes off.
Check Check Check
If you have somewhere to be the next morning (school, daycare, activity), have the kids get all of the things ready that they will need the next morning. If you have more than one kid, have them get all of those things ready (clothes laid out, shoes, backpack ready etc). Once they have all of the things, have them run to mom or dad and say Check Check Check! Then a parent can make sure they are indeed ready. This routine makes the morning much more manageable.

Mystery Reading Spot
This tradition is fun when you do it occasionally…doing it every day would lessen some of the excitement. Have one person choose a book, then they leave the room and find somewhere fun (and large enough) that everyone can cuddle up and read together. Then go one by one and try to find the mystery reading spot. Some fun places could be: in mom and dad's closet, outside on the trampoline, in the bathtub, in big brother's room, the sillier the better!
Mom (or Dad's) Book Club
If you have older kids an important thing to know is that they still love being read to! Choose a book you loved as a child and have your big AND littles cuddle up in a comfortable place and read with you. There are lots of books that make great read-alouds. Some of our favorites are My Side of the Mountain by Jean Craighead George, Little House on the Prairie by Laura Ingalls Wilder, and The BFG by Roald Dahl.
Peaceful Melody
Singing a song to your kids is such a sweet way to send them off to sleep. Choose a few songs that you love and sing them each night. No matter the quality of your voice, your kids will remember those special songs you sang to them each night.
Storytelling
Some of my kids' favorite memories are the silly stories I make up for them at bedtime. From stories about our family dog trying to take over the world, to magic wands showing up on our doorstep, stories are a fun way to connect and ease kids to sleep. We tell stories when kids are in bed with the lights out. The rules are your eyes have to be shut or the stories stop! If you don't feel like making up stories, tell stories about your own life, or stories about your family.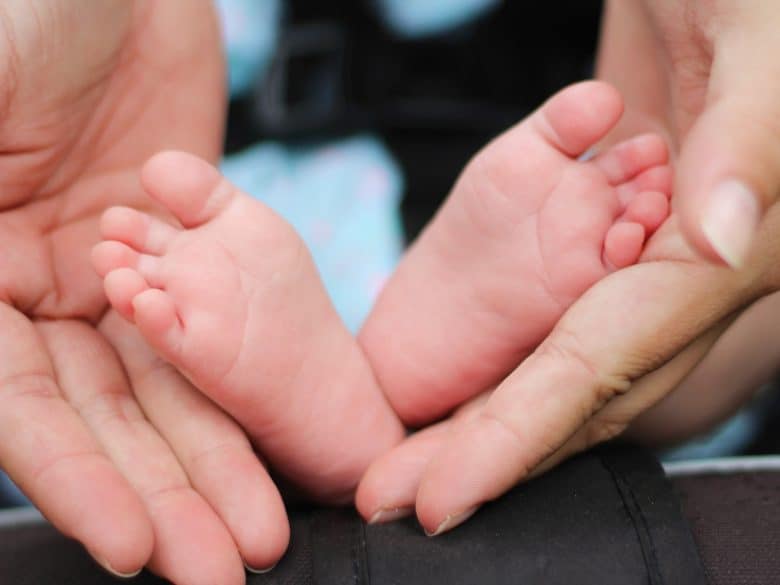 Gentle Touch
Massage is a wonderful way to physically connect with kids and help them relax. Some nights I will sit next to my kids' beds and give them a simple arm/hand or leg foot massage while I ask them about their day. I love connecting with them and giving them a gentle send-off to sleep.
The days are long, but the years are short. I know some days as a mom you are more than ready to just throw the kids in bed but establishing special and useful traditions at bedtime will be a treasure and a help to you and your babies.