Having a pool is great for summer fun but it's important to stay organized. With kids around, having a pool can create more messes for you to clean up: wet towels on the floor, toys strewn all over, puddles of water throughout your house.
Want to avoid these summer messes? Here are some pool organization tips to put in place before you head out to swim.
This post may contain affiliate links. As an Amazon Associate I earn from qualifying purchases. For more information, see our disclosure.
We're going to teach you the best pool organization tips around so you are ready for anything!
The Best Pool Organization Tips Around!
Here are some of the most common pool items that can be tricky to organize. We have the ideas you need to make pool organization a breeze!
Organizing Pool Toys and Goggles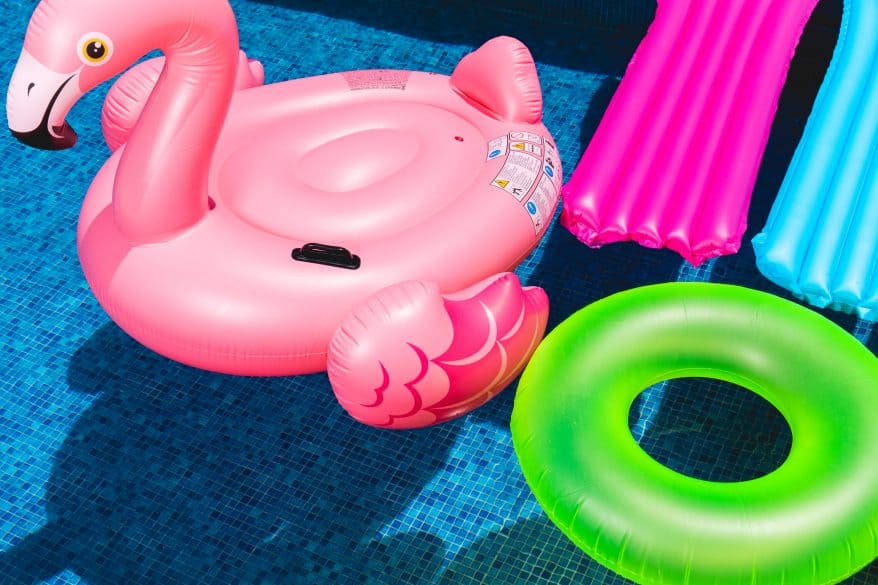 Small pool toys and goggles can be kept in a container outside. You can choose a mesh bag or a plastic tub with holes for drainage so the toys can dry out. Or, lay the toys out in the sun and transfer them to a waterproof bin once they are dry.
Larger pool toys like noodles and floats should be taken out of the pool when not swimming so they don't block up the filter area. Tuck them behind a toy bin, or up against a fence so they don't blow all over. If you have a pool shed, toss them in there. There are also several products for sale that are made specifically for storing floats and noodles.
These are typically bins made out of PVC and mesh fabric. You can look into buying one of these, or you might consider making one yourself.
Get it!
Pool Towel storage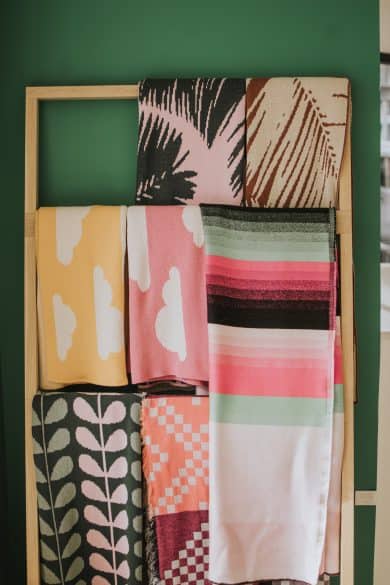 If you will be having a lot of guests over or have young children, it's a good idea to have a few extra beach towels. Store them in a waterproof container outside, or keep them in a basket or bin near the door to the pool so they are easily accessible.
It's also a good idea to invest in higher quality beach towels instead of the thinner, cheaper version that don't absorb as much water.
Wet Towels and Bathing Suits
Designate a place for your kids to hang wet towels and bathing suits when they are done swimming. It can be a simple as hanging them on the deck railing. Or, you can add hooks to the outside of your house, add a clothesline to your yard, or even add a retractable clothesline that attaches to the wall in your bathroom or laundry room.
Sunblock
Keep a stash of sunblock and bug spray in a container, but be sure to keep this inside so the sunblock isn't affected by the heat. Buy a variety, including face sticks, sprays, and lotions. Teach kids how to properly apply sunblock and monitor them until they are able to do it on their own.
Bathroom Breaks
Kids will frequently run in and out of the house to use the bathroom. Be sure to tell them to dry off before going inside so they don't leave puddles all over the floor. However, even if they do dry off before going inside, they will still be drippy.
To keep the floors from getting soaked and slippery, make sure you have rugs down by the entrance and a rug or a towel on the bathroom floor. This is especially important if you have tile floors, which becomes slippery and dangerous when wet.
Snacks and Drinks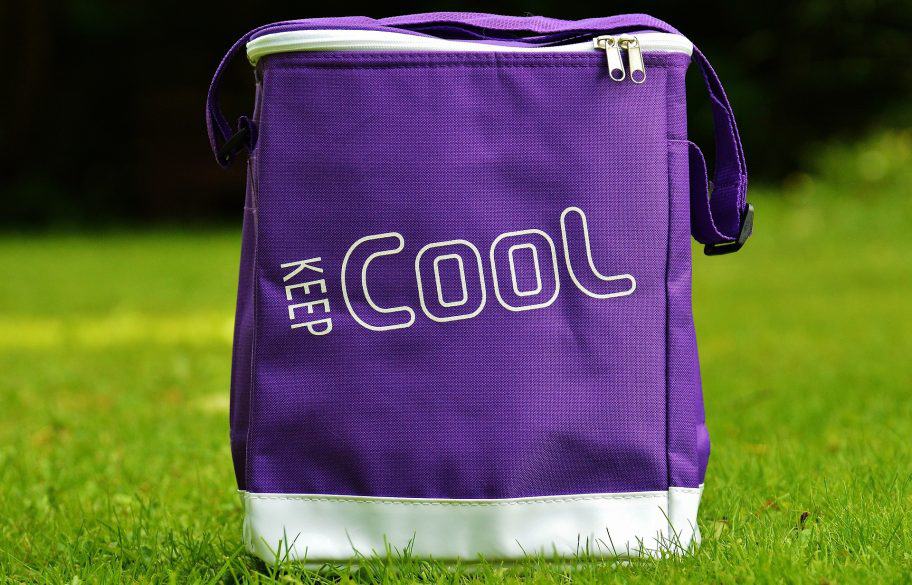 Before you head out to the pool, pack up your cooler bag with drinks and snacks. Even though you are only headed out to your backyard, this will encourage the kiddos to stay outside, instead of running in and out of the kitchen and leaving a drippy trail behind them.
2 Piece Bathing Suits for Girls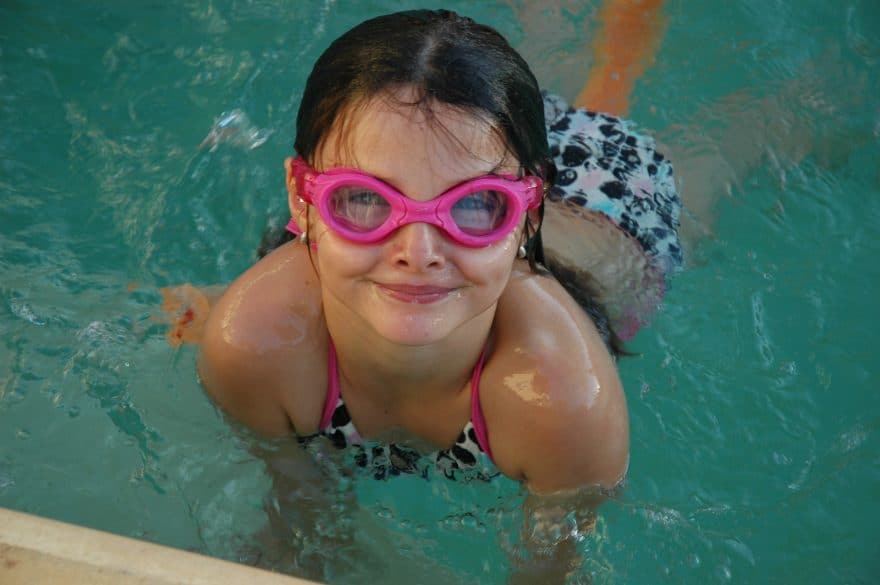 If you have a pool at your house, your kids will be spending a lot of time in bathing suits. For girls, it's a good idea to encourage them to choose a 2 piece bathing suit.
These are much easier to get on and off than a one piece, especially when they are wet. If modesty is a concern, there are plenty of tankinis and rashguard tops that are both cute and modest.
Whether you are enjoying an afternoon swimming with your family, or you are inviting guests over, these tips will allow you to enjoy your pool area without picking up after messes all day!
Getting Ready for Pool Guests
Speaking of guests, here are some tips for keeping things ready to entertain guests at your pool.
Safety First: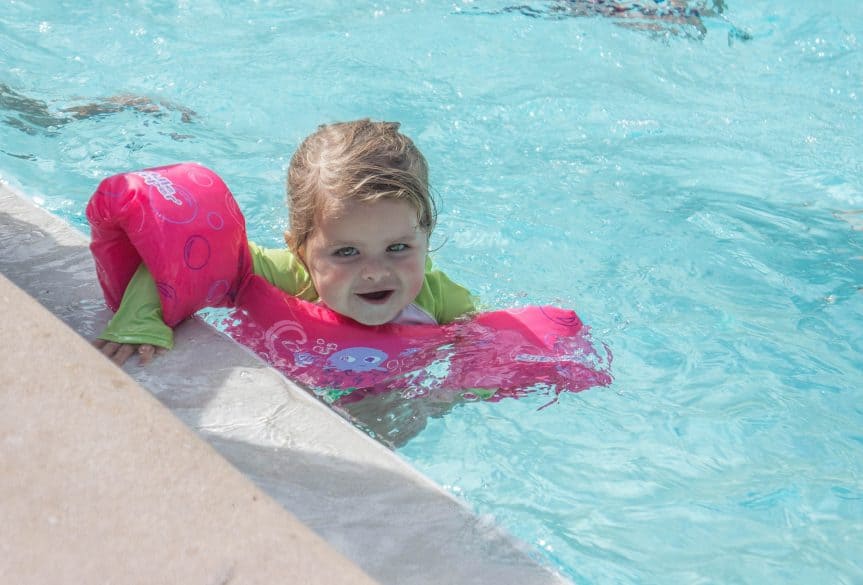 Before I invite friends over, I always check to see if their kids can swim and at what level. If the child cannot swim or isn't a strong swimmer we plan an indoor playdate or I'll invite the parent to stay with their child. I also hang on to a few of our old swim vests in case parents forget to bring one. If we have friends over who are independent swimmers, I limit the number of children to the amount I feel comfortable watching and of course, I am outside with them every second they are in the pool. When I'm not outside, they aren't swimming! If we plan a large group, I hire a lifeguard.
Make Sure to Have Pool Rules
Before anyone gets in the pool, we go over the rules and the consequences for breaking a rule. Our rules are pretty standard:
No Swimming Without An Adult Present
No Running
No Horseplay
No Diving
No Peeing in the Pool
Essentials for Swimming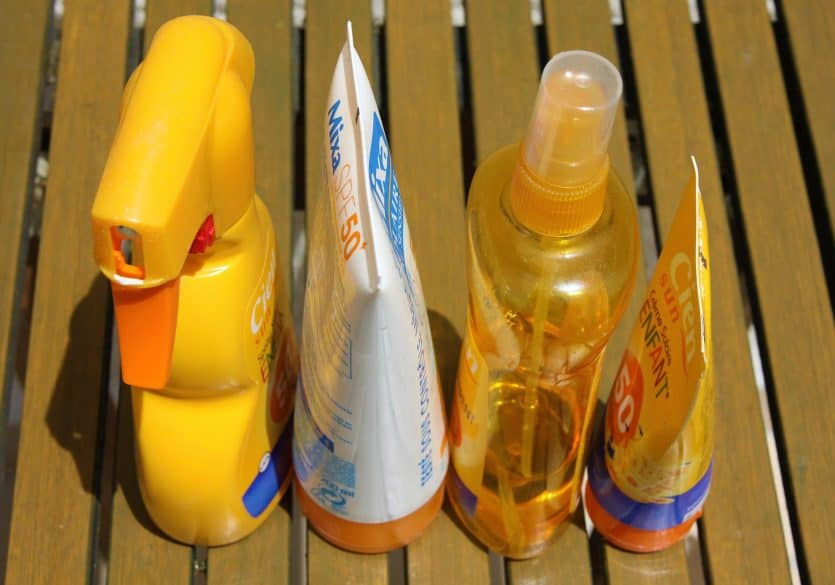 Most friends who come to swim come prepared, but sometimes they forget things: a towel, goggles, sunscreen etc.. Or, we might have friends come over for an indoor playdate, but we may change our minds and decide to swim instead.
So, I like to keep a few extra things on hand. I hang on to old bathing suits that my kids have outgrown. We also hang on to old swim vests for families that come with little ones. Extra towels are a no-brainer!
It's great to have a few extra for guests and also for when your own kids accidentally drop their towel in the pool! I also have a few extra pairs of goggles and keep a fairly large stock of sunscreen and bug spray for the season.
Snacks
Swimming makes people hungry! I don't know the exact science behind it-but as soon as my kids and their friends get out of the pool, they're famished! Keep lots of snacks, ice pops, and drinks on hand for your hungry guests. Or, ask your guest to bring a snack to share! Check out our favorite pool snacks!
Pool Toys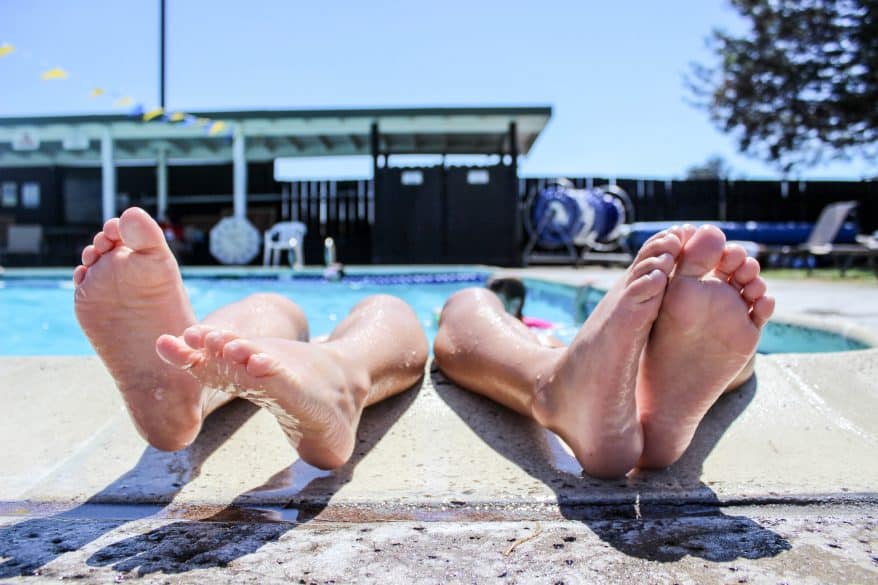 Honestly, we don't have a ton of floats and rafts as I find that clutters up the pool and makes it difficult to see the children clearly. But, we do keep a fair amount of noodles, balls, and sinkers for the kids to play with.
Really, you don't need a ton. The kids create their own fun by inventing their own games, and having swimming races and cannonball contests!
There you have it, everything you need for a successful summer and keeping your pool organized.