Fall is one of my favorite seasons for doing crafts with kids. Between the beautiful seasonal colors and the fun of the Fall holidays, there are tons of fun Fall Crafts for kids. Here are 8 of my favorites. You'll want to add the results of these colorful kid-friendly projects to your Fall decor this season!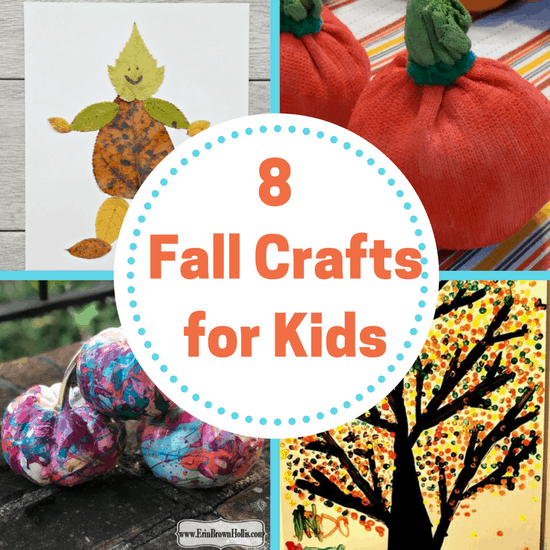 Fall Crafts for Kids
This post may contain affiliate links. As an Amazon Associate I earn from qualifying purchases. For more information, see our disclosure.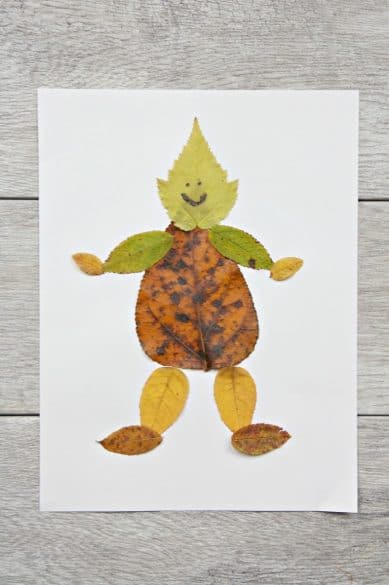 I love this Fall craft for kids. And both of my kids had a blast with it. I especially liked that even very young kids can get involved with this project. First, take a walk around your neighborhood or in your backyard and gather up some colorful Fall leaves.
Then bring them inside and glue them on paper in the shape of people. My family had as much fun collecting leaves as we did making Leaf People. And I love that the mess was minimal with this craft.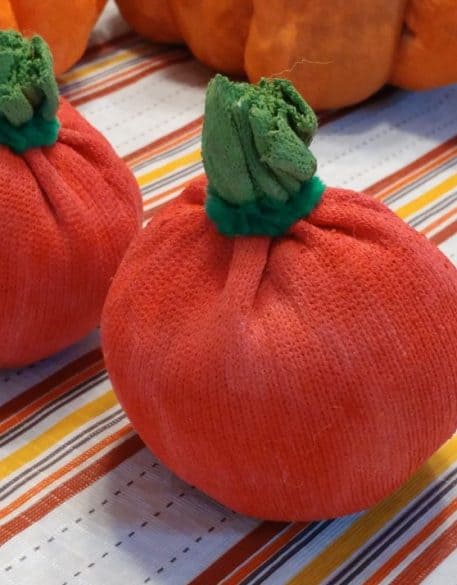 This craft not only makes a cute decoration, but it's also a good way to reuse a couple of old socks you've been forgetting to throw away. This craft is best for school-age kids that are comfortable cutting the socks with scissors.
Younger children can still have fun with this project but they will need help from mom or dad. A basket full of your completed fabric apples will make a lovely decoration you can keep out all of Fall.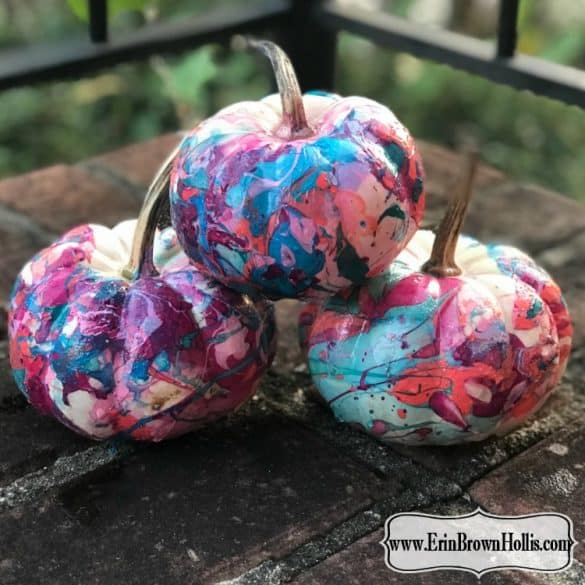 Painting pumpkins is something my kids look forward to every Fall. This craft is a different take on the pumpkin painting craft project.
Because you're using nail polish, mom or dad will need to help with the setup and supervise younger kids, but the results are well worth the effort. These are beautifully painted pumpkins you'll want to keep out long past Halloween!
The changing leaves on the trees are one of the most eye-catching sights of Fall. This Fall tree painting craft is a fun way to capture the beauty of Fall with your kids. No special artistic skills are required for this easy craft, just some thick paper, paint, and Q-tips. Have fun with your kids capturing the colors of Fall during craft time.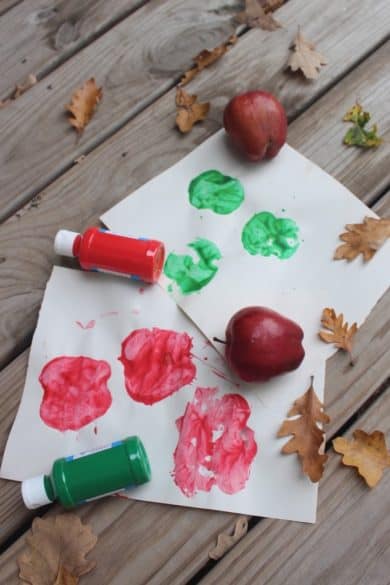 Apple stamping is one of my favorite Fall crafts for kids. Stamps are always a hit with kids and yours will get a kick out of using an apple as a stamp. This one can be a little messy, depending on how wild your kids get with the paint, so have them dress accordingly.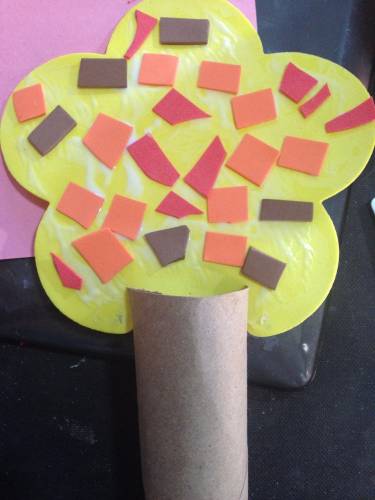 I knew my daughters would love this fun and colorful craft. There is something about a three-dimensional craft project that adds an extra element of fun. Save your old toilet paper rolls for this project so that each of your kids can make a couple of trees. With younger kids, you'll want to help with cutting the foam sheets but school-age kids may be able to do the whole project on their own. Plan to hang on to these until next year too, these Fall crafts are keepers!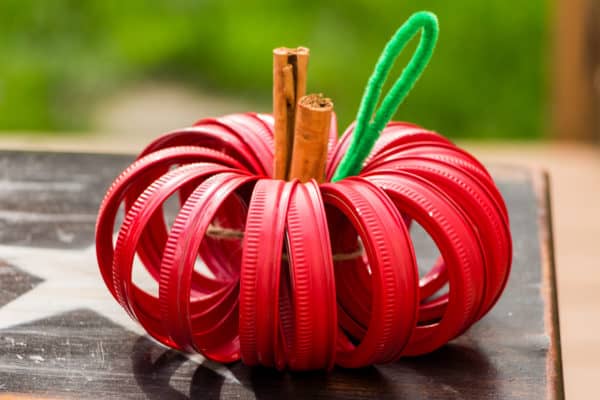 Apple crafts are fun for Fall because you don't have to put them away once Halloween passes. This fun craft makes a sweet little decoration. Perfect for school age kids to do with mom or dad, this craft is enjoyable and easy to make. Your kids and you will love seeing your handiwork mixed in with your Fall decorations all season!