Of all the chores we have to do to keep our houses clean and organized, cleaning the bathroom is often the most dreaded. For obvious reasons, bathrooms are pretty gross after all. When you get to the toilet cleaning, you likely want it to be done quickly and efficiently so that you don't have to come back to clean it too soon. If you want the job done right, check out these best toilet bowl cleaner products that you should always have when cleaning your commode:
Comet or Ajax
These powdery miracle workers can get rid of messes that have accumulated in the bowl or under the toilet rim like anything else! Grab your favorite toilet wand and after sprinkling even just a small amount of either of these products, scrub away to get rid of nasty gunk and germs. The thing about Comet and Ajax powders, is a little goes a long way! Plus, for the price of you cannot beat it! For around just under a dollar, you can't go wrong with either of these products!
Lysol Toilet Bowl Cleaner
This post may contain affiliate links. As an Amazon Associate I earn from qualifying purchases. For more information, see our disclosure.
This is a product that does a lot of the work for you! It has an awesome angled head so that you can get right up under the rim and it coats the bowl in a powerful cleaning gel that cuts stains and luckiness like none other. This is another cost effective cleaning product too! You can get a 3 pack for under $5.00 at Walmart!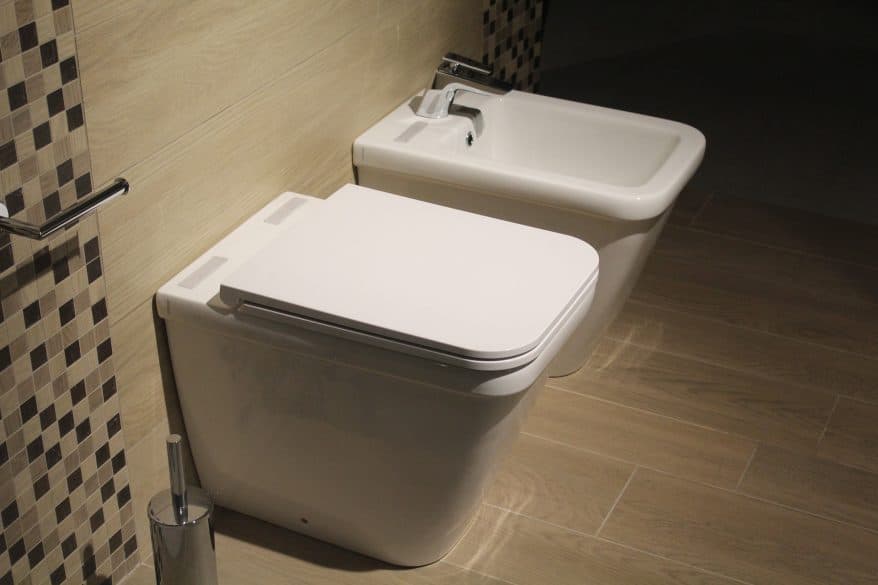 A Good Cleaner with Bleach
There was a commercial a few years ago from Clorox, where the woman talks about how there are so many products on the market currently that have pretty bottles and smell amazing, but in reality they do very little to clean or disinfect the areas in your home. Well, like the woman in the commercial, I recommend a cleaner with bleach and not just one that smells terrific! Clorox is a trusted brand when it comes to bleach! Clorox has many different products that can help clean the toilet and get it free of germs too!
CLR
If you have a lot of stains in your toilet, CLR is going to be the best product to get the job done. CLR can be directly applied to any stains in the toilet and scrubbed. Let it set for a a few minutes and simply flush the toilet! You can repeat this process until the stain is gone too!
Scrubbing Bubbles
Scrubbing Bubbles is not just known for these cute commercials, but also as a powerful cleaner for all bathroom surfaces from your shower to your toilet! This is another cleaner that requires very little effort on your part! All you have to do is apply the product to your toilet bowl and walk away for a few minutes. Then come back and rinse it with a simple flush and you are good to go!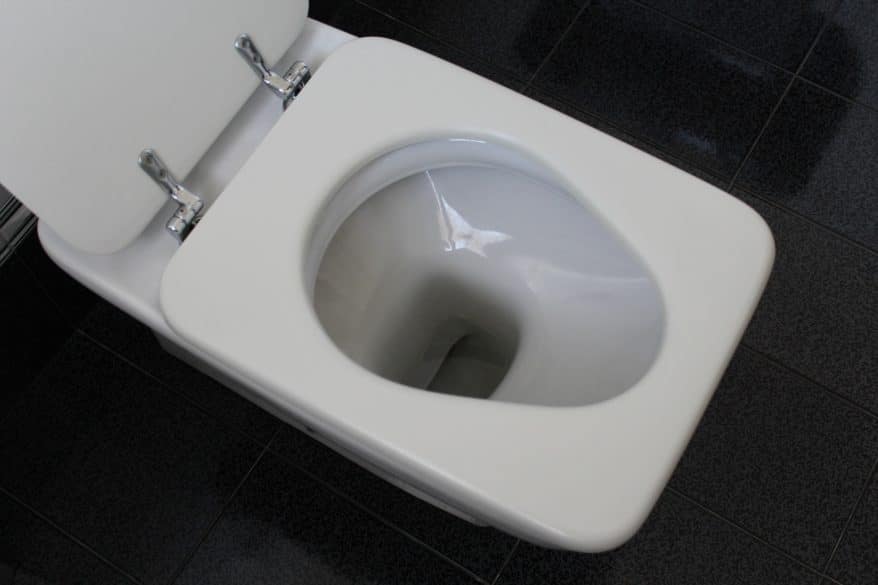 When it comes to cleaning the toilets in your home, it's about finding the right product for the job. It's also important to keep in mind how often you clean the toilets. Ideally, toilets should be cleaned at least once per week, more if you have a large family. Keep in mind the longer you wait to tackle this unfavorable task, the worse it will be in the end! Using any of the cleaners mentioned above will help make this job easier, quicker and more effective all around. The next time you have to roll up yours sleeves and get your toilets clean be prepared!