Are you looking for inspiration on how to plan a themed birthday party for your son or grandson? We are here to help! These are some of the most popular birthday party themes for boys that they will love!
Best Themed Birthday Party Ideas for Boys
This post may contain affiliate links. As an Amazon Associate I earn from qualifying purchases. For more information, see our disclosure.
We've gathered a list together of the best themed birthday parties for boys.
There is going to be something for everyone here, plus tips and advice to help everything go smoothly.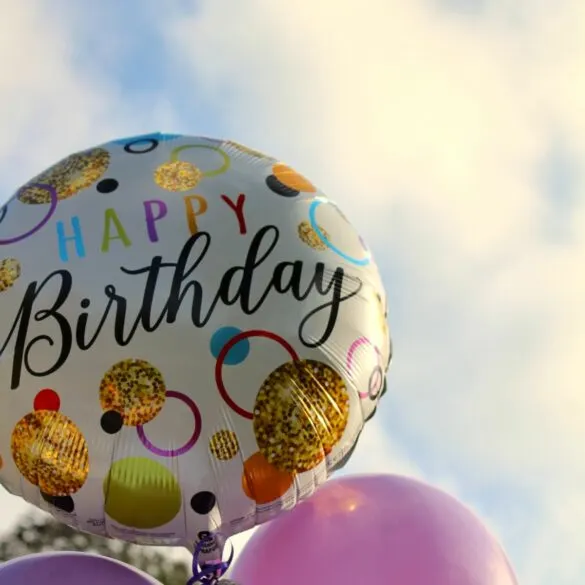 Race Car and Drive In Movies
I threw a race car themed birthday party for my son last year and he loved it! The theme was "Ready, Set, Go! Race on over for a birthday party."
Another popular theme for race car birthday parties is to say, "Growing up too fast."
Decorations
We decorated the house with black and white checkered flag banners that we purchased from Amazon. They also have a race car birthday party decoration bundle that kids would love.
Activity
For the kid's activity we had them each decorate their own race car made from cardboard boxes. We purchased these large cardboard moving boxes for the body of the car. Then attached black paper plates to the boxes with Bradley pins for the wheels and steering wheel.
The kids loved this!
We let the kids decorate the cars with markers and stickers. And we purchased large number stickers so each car could have a number like in the NASCAR races.
We created a simple race track in the backyard by outlining the track with garden hoses. Then we marked the start and end of the track with a checkered flag banner.
Once the kids were done decorating their cars, we lined them up and said "Ready, Set, Go!" and the kids raced each other while "driving" their cars. It was hilarious and they wanted to race over and over again.
If you have the time, after the racing is over it would be fun to have the kids pretend they are at a drive-in movie and watch a show in their box cars. You could set up a "concession stand" and they can choose some treats to eat while watching the show.
For older kids:
If you can afford it, take your teenagers and their friends to a raceway or to an actual drive in movie for their birthday.
Hot Shots / Nerf Wars
Boys of all ages love shooting nerf guns and it would be a blast to have a Nerf War birthday party.
Which is a silly play on words, because a common theme for this type of party is "Have a Blast."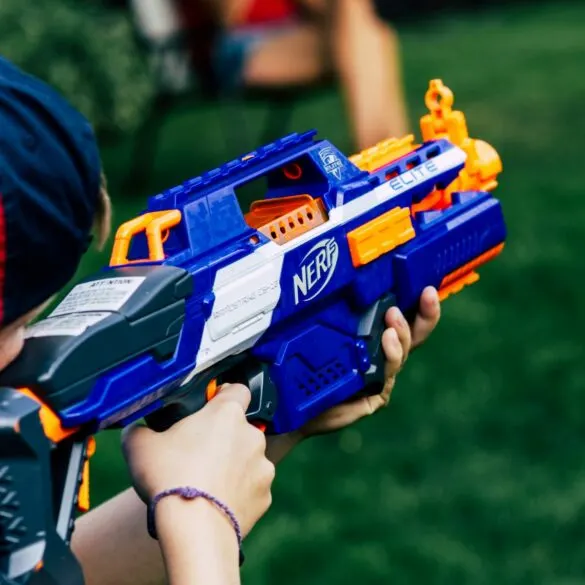 Decorations
Amazon sells a party decoration set specifically for a nerf gun party. These hanging streamers would be really fun to use.
Activity
For this party you can set up different targets or you can play a game similar to steal the flag. But instead of stealing the other team's flag, the goal is to shoot out their "Home Base" target.
For Older Kids
People of all ages enjoy nerf guns, but if you want to do something a little bit more for your older boy you could take them and their friends to play laser tag, or even go paintballing.
Super Hero Party
"Calling All Superheroes" or "Avengers Assemble" are both common themes for a superhero party.
Amazon sells a superheroes decorations party pack. You can also purchase these cute super hero masks for the kids to take home with them when they leave.
Activity
There are lots of "Minute to Win It" games that can be styled to fit into your superhero party.
Or you can set up simple yard games for the kids to do. For example, if you could find a frisbee that looks like Captain America's Shield, then you can try and have the kids throw the frisbee into a stack of cups or cans. And whoever knocks down the most cups is the winner.
Art Themed Party
There are tons of fun and inspiring things you can do with an Art Themed party. Some common themes are "Dress for a Mess" "Blend, Brush, Paint, and Play (Quin) is turning (10) today." Another popular theme is "We're going to put the Art in Party."
Decorations
There are some art themed birthday party decorations packs for sale on Amazon. You could also find supplies for your party in Oriental Trading or even at your local craft store.
Activities
A fun activity is to put paint in balloons and then tape the balloons to a large sheet of paper. Have the kids take turns throwing darts at the balloons to break them open and create an abstract painting.
You could also create mini cardboard easels and tape paper onto one for each child. Then they can paint and decorate with more control, and hopefully less mess.
For Older Kids
Try tie-dying shirts together with their friends.
Dinosaur Party
A theme for a dinosaur party is : "Stomp, chomp, roar, let's party like a dinosaur". Or another theme is "Please join us for a DINO-mite party."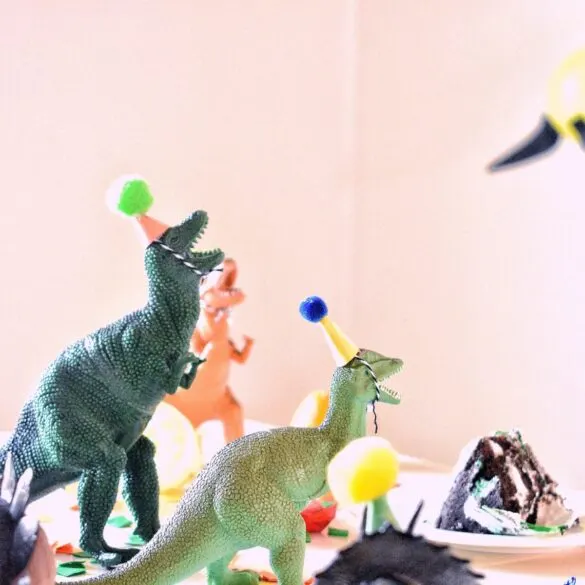 Decorations
Amazon currently has a 285 piece Dinosaur Party Decoration pack! This package has multiple dinosaur balloons and all the items you'll need for tableware. Check it out!
Activities
If you have a sandbox, it would be fun to hide some dinosaur bones and let the kids use makeup brushes to dig them out. You can also find dinosaur eggs that break apart and contain different types of dinosaurs inside.
This pin the tail on the dinosaur would be fun too!
For Older Kids:
You could take them to a dinosaur museum, or natural history museum. And then watch Jurassic Park together.
Lego Birthday Party
Do you have a boy that's really into Legos? Throw him a Lego birthday party. A common theme for these parties is, "Come Build and Play to celebrate (Juan's) Birthday."
Decorations
Amazon comes in clutch again with all the party decorations you'd need for a fun Lego themed birthday party.
Activities
It would be fun to have an assortment of legos and allow the kids time to build together or individually. If you had a Polaroid or Fujifilm Instax camera, you could then take pictures of their creations and hang them up for everyone to see.
I hope this has helped give you ideas on how to celebrate your son's birthday!