Keeping our car organized and clutter-free with three young kids feels like a Herculean task some days. But I'm determined to get and keep my car organized so I've been looking for great ways to do that. Most of these car organization ideas can be used in any size of car. I'm going to share my favorite ideas below!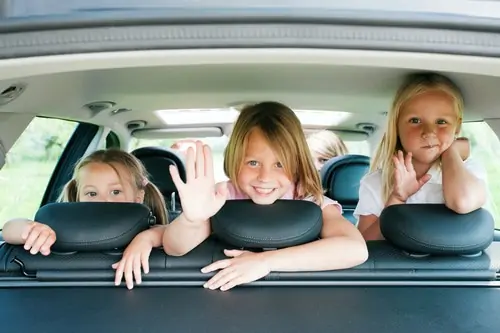 Garbage Can
This post may contain affiliate links. As an Amazon Associate I earn from qualifying purchases. For more information, see our disclosure.
Inevitably, there will be trash that comes into the car that will then need to be thrown away. Having a designated place to put the trash so it stays contained and easy to throw away will help keep it all in one place. Depending on the size of your car, there are different options I've found.
One idea I've seen is to keep an old cleaning wipes container in the car filled with plastic garbage sacks that you can pull out whenever you need one. Another idea is to put a plastic garbage sack inside of a plastic cereal container. The lid keeps the trash contained and you can easily pull out the bag when it needs to be emptied. We have a van, so having a couple of garbage cans will be the best option for us.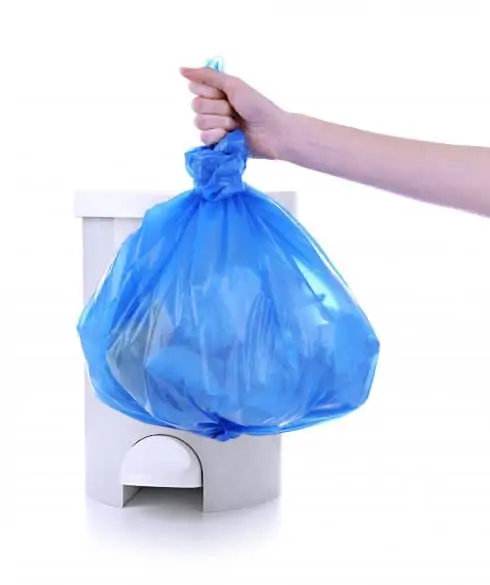 Behind the Seat Storage
While many cars have a small pocket behind the driver and passenger side seats, if you have kids that need things stored, that pocket isn't going to be much help. Thankfully, there are a lot of different types of behind the seat organization depending on your needs: big pockets, small pockets, zippered pockets, clear pockets and the list goes on. For our family, I plan on getting one for each of my older kids to keep their various coloring pencils, books, magnetic puzzle and anything else that needs to be stored.
Bins and Tins
Just like bins are helpful in organizing other spaces in your home, they are also good for keeping small pieces together. We had a couple of bins in our car growing up where we kept games made out of felt inside sandwich bags. It was so easy to pull it out and keep everything all together and I remember that our car stayed a lot cleaner as well. Since we have a van, we have some space underneath the seats where we can store some smaller bins.
Clipboards and Binders
In a previous post, I shared some fun ideas for games to play in the car with your kids. Many of them included printing off I Spy sheets, maps for the license plate game and others. To keep everything organized, consider having a binder that you can keep in the car for all of your printables. Another consideration is a clipboard for each child. This will help prevent the paper from getting crumpled, lost or ripped (hopefully *wink*).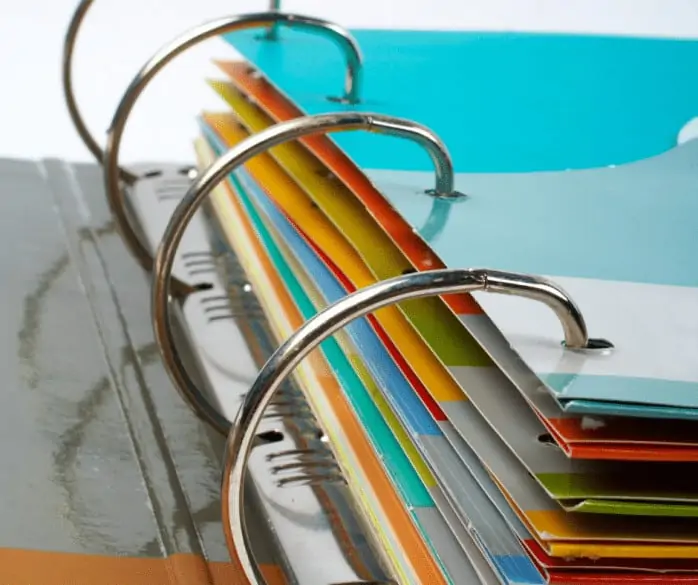 Trunk Organization
One of the best things I ever found for organizing our car is a collapsible bin. We keep a couple of them in our trunk at all times. These bins are great to use for groceries or anything we want to keep from rolling around in the back. It's also really helpful because I can carry things into the house easily. It doesn't take up very much space when it's not being used because it collapses.