Christmas is a fun time of year when we get to spread happiness to those around us, including our neighbors and friends. But it's also a busy time of year and coming up with easy neighbor gifts that don't take a lot of time to prepare can be tricky.
Last Minute Christmas Gifts for Neighbors
I've put together a list of easy, last minute Christmas gift ideas for neighbors that are fun, thoughtful and sure to bring a smile to your friends' faces.
Soda
This post may contain affiliate links. As an Amazon Associate I earn from qualifying purchases. For more information, see our disclosure.
With holidays and parties, many stores have sales on their soda, making it a really inexpensive option for a gift idea. You can get creative using the names of soda as a play on word like the ones listed below:
May Your Days Be Merry and "Sprite" (Sprite)
I'm "soda-lighted" you're our neighbor! (Any soda)
We're "rooting" for you to have a happy holiday! (Root Beer)
Hey neighbor! You're "fan" tastic! (Fanta)
We think you're "AW"some! (A&W Rootbeer)
Pop, pop, fizz, fizz, oh what a good one you is! (Any soda)
We "whisk" you a Merry Christmas
Another item that goes on sale during the holidays is cake mix and brownie mix. Pair one with a whisk and you have a fun, yummy and practical gift to give. You could also include a dollar store oven mitt as part of your gift. This printable gift tag from Crazy Little Projects is simple and cute!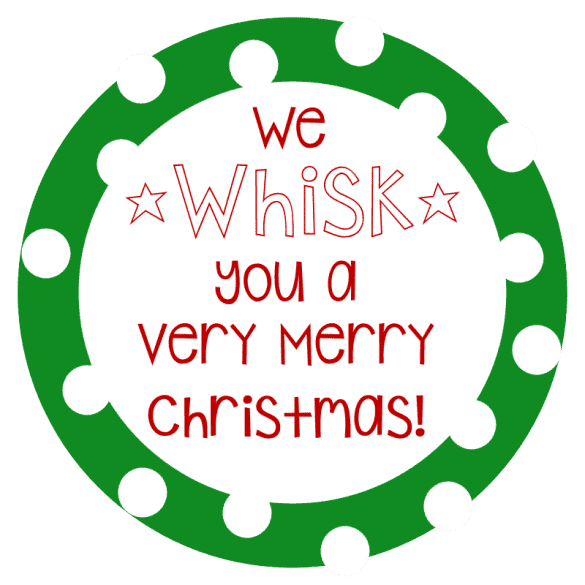 If you're looking for a great snack mix that will go a long way, check out this white chocolate popcorn and pretzel mix. For around $10, you can make about 40 cups of this delicious snack mix to either take to a party or divide up into bags and pass around to your friends and neighbors. My husband takes this to work to give his coworkers each Christmas and it's always a hit!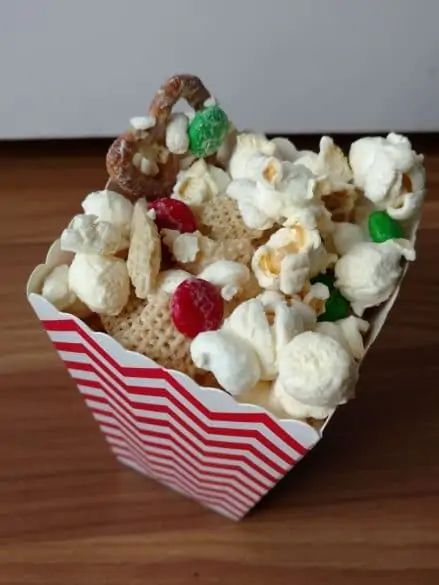 Grinch Pills and Rudolph Noses
Buy a few bags of red and green M&Ms, dump them in a big bowl, then sort them out by color. Put some green M&Ms in a bag and label them "Grinch Pills". (You can find a cute poem for the "Grinch Pills" here.) Put the red M&Ms in a bag and label them "Rudolph Noses". (And there are a few fun printable options for Rudolph Noses here.)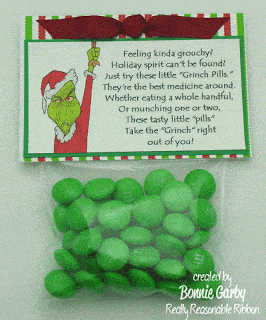 Cookie Cutter and Roll of Sugar Cookie Dough
A friend gave me a Christmas cookie cutter set a few years ago with a little poem about the different symbols of Christmas. It was a cute way to tie it into the season. You could also do this, with or without a poem, and include a roll of cookie dough (store-bought or homemade). I thought this was a cute poem to use.0
Just "Popping" by to Wish You a Merry Christmas
Popcorn is a popular snack any time of year, but especially during the holidays. It's also a great and easy neighbor gift. You can buy packages of popcorn in bulk from places like Costco or Sam's Club and then include a note saying something like 'Just "popping" by to wish you a Merry Christmas!'.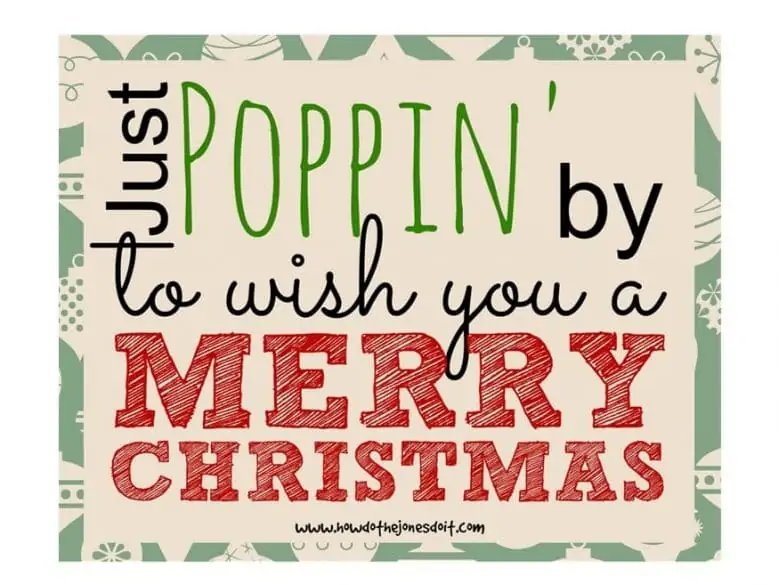 A Night Off from the Dishes
With all the holiday parties and get-togethers, not to mention the fact that kids are home during Christmas break, the amount of dishes that need to be done can really pile up! Why not give someone a night off from doing the dishes by gifting them some paper plates, napkins, cups, and silverware? I don't know of anyone who wouldn't think this is a great gift!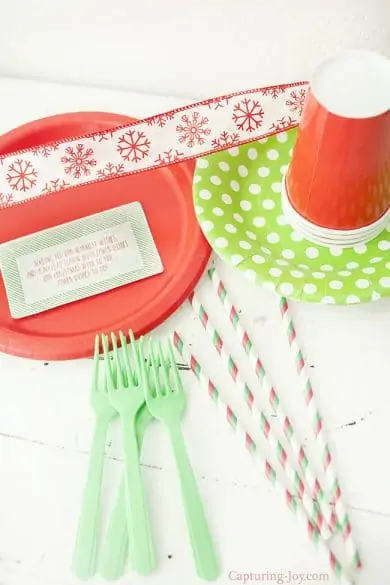 Soap or Hand Sanitizer
The winter is a prime time for germs to make their way into your home. Grab some hand sanitizer or soap, print off a cute label that says "Spread Cheer, Not Germs" and tie it around the neck of the bottle with some simple ribbon (or just tape it on!).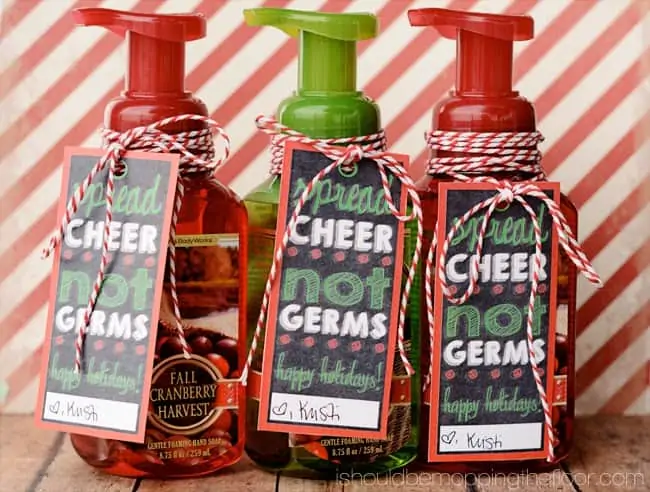 These are just a fun cute and thoughtful last minute gift ideas for neighbors. They won't break the bank, and will be much appreciated!