Exchanging gifts with loved ones at Christmas is something many of us look forward to all year. But actually shopping for gifts is often more stressful than fun. Especially during the month of December when most families already have a calendar packed with Christmas related activities.
How to Get Christmas Shopping Done Quickly!
That's why you'll want to use these tips for how to get your Christmas shopping done in less time! So you can spend more time enjoying the holiday season. Check them out here!
This post may contain affiliate links. As an Amazon Associate I earn from qualifying purchases. For more information, see our disclosure.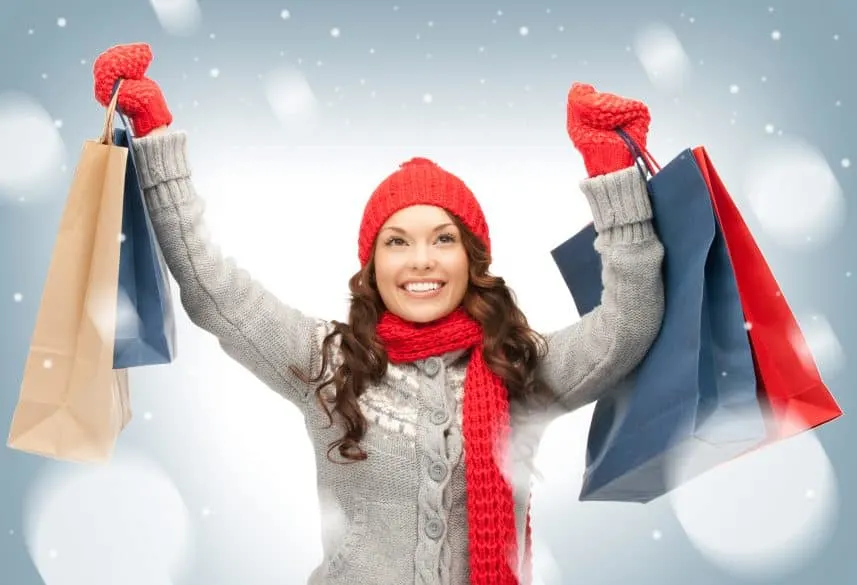 Ready for some awesome tips to get your Christmas shopping done?
1. Start Christmas Shopping Early
Starting your Christmas shopping early, ideally before Black Friday, is one of the best ways to save time on your Christmas shopping overall. And there are multiple reasons.
First, when you start Christmas shopping early there are fewer crowds. It's easier to navigate parking lots and stores without fighting through a crush of people.
Second, even online retailers run out of the most popular Christmas gifts. If you shop early you don't have to worry that popular items will sell out and you'll need to search for other websites or come up with a different gift idea altogether. Plus you won't have the expense of expedited shipping.
Third, if you shop before your kids holiday school breaks begin, you'll have a better chance of shopping with fewer or even no kids depending on their ages. I don't have to tell you that will be an easier and faster shopping trip.
2. Make a List of Every Gift You Need to Buy
If grocery shopping has taught you anything over the years, it's the importance of having a list. It's the best way to avoid forgetting something important or buying more than you need. A shopping list is a must have for getting your Christmas shopping done in less time.
Make a list of every person you need to buy a gift for. And then add any gift exchanges you are part of. And also plan to buy two or three generic "emergency gifts" to put in your gift closet. These are for anyone you forget or if a friend buys you a gift unexpectedly and you want to reciprocate.
Make notes on what you plan to buy next to each persons' name on your list. As well as any price limits that have been set.
3. Organize Gift Cards, Coupons, and Ads
Before your shopping trip, gather up all your gift cards, coupons, discount cards, and sales ads from your favorite stores.
Christmas shopping is the perfect time to use up any gift cards you have remaining balances on. And this can help keep Christmas shopping from putting such a large dent in the budget.
Next, get your coupons and the ads from stores you plan to go to. Make sure you have everything you need to get the best deals on the items on your list.
If you have club cards or discount cards to any stores where you will be shopping, make sure you have those as well.
4. Do Your Online Shopping First
If you want to get your Christmas shopping done in less time, take your shopping list to your computer first. Online shopping is going to take you much less time than any shopping trip at a brick and mortar store.
Start your search on your favorite online retailers and get as many gifts from your list checked off as you can.
You may find yourself nearly done shopping without ever leaving the house depending on your gift list. In that case, mission accomplished!
5. Buy Multiples of Popular Gifts
Of course, you want to buy close friends and family special gifts unique to them. But if you want to get your Christmas shopping done in less time, consider purchasing multiples of gifts whenever it makes sense.
An example where buying multiples of the same gift can be useful is when you're buying gifts for your kids' teachers. You can get them all the same gift card or whatever item you choose. If you buy gifts for your neighbors, buying the same gift is a good choice. And sometimes gifts for friends.
Even variations on a theme can save you time. Maybe all of your nieces and nephews are getting hoodies but each in a different color or style. Or craft kits or wearable blankets. Any popular kids item that comes in multiple colors or styles can make a great gift for multiple kids on your list.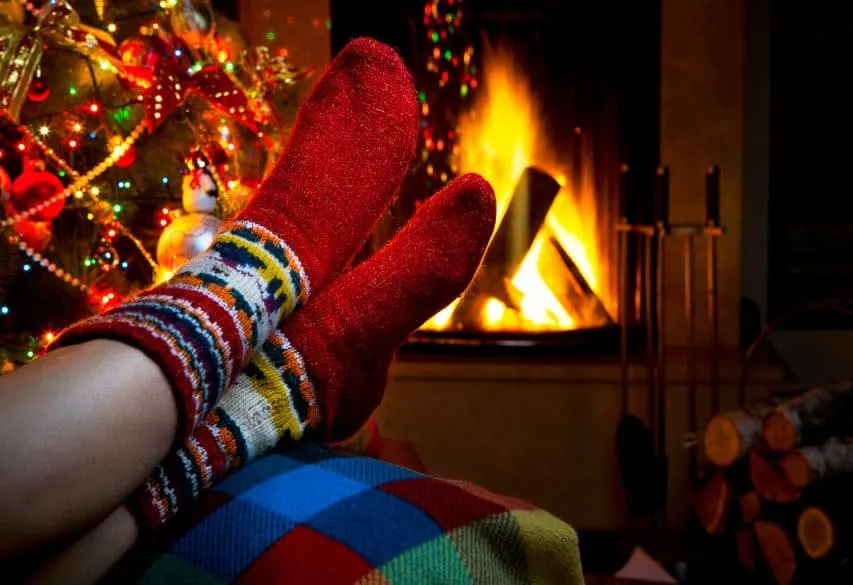 Christmas Shopping Done in Less Time Means More Time to Enjoy the Holidays!
With these tips, you can get your Christmas shopping done in less time. Which should leave you more time to relax and enjoy the holiday season. So, get started on your shopping as soon as you can!