If you're hosting a holiday party or dinner this year, we know there's plenty to stress about. So we're here to help. We've put together three easy centerpiece ideas using mainly Christmas ornaments. Which means you probably already have most of these supplies on hand. So check out our three looks below, and check "table decor" off your list! One less thing to worry about.
Easy Christmas Centerpieces
These easy DIY Christmas centerpieces are made with ornaments that are easy to get your hands on if you don't already have some extras! They couldn't be simpler to make, and we have step by step instructions on how to organize them.
This post may contain affiliate links. As an Amazon Associate I earn from qualifying purchases. For more information, see our disclosure.
You can find many of these supplies at your local dollar store or craft store.
1. Silver Sparkle Forest Christmas Centerpiece
Our Silver Sparkle Forest look is all about the shine. The glimmer and shimmer will be sure to keep your guests distracted if you accidentally overcook the ham. All you need is a few cone shaped silver and white Christmas trees, and plenty of silver ornaments.
Arrange the trees on a white board or table runner. Then, add some silver garland; there's plenty to choose from at any craft store. Lastly, pile on the ornaments. Don't hold back, the more you add the better it looks!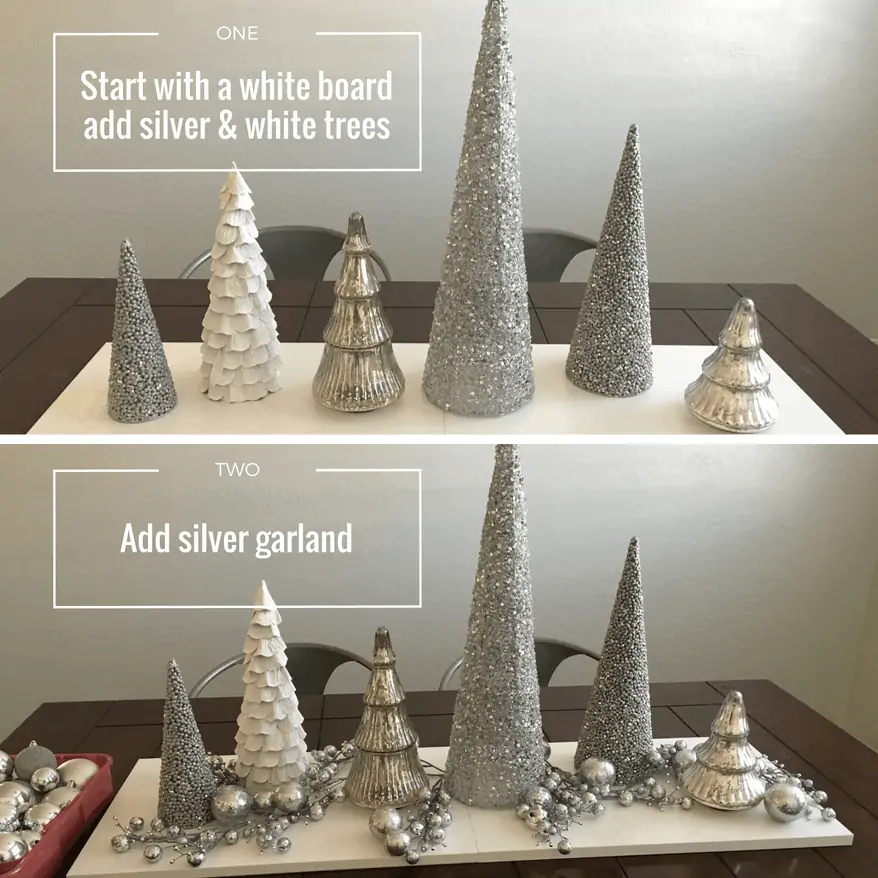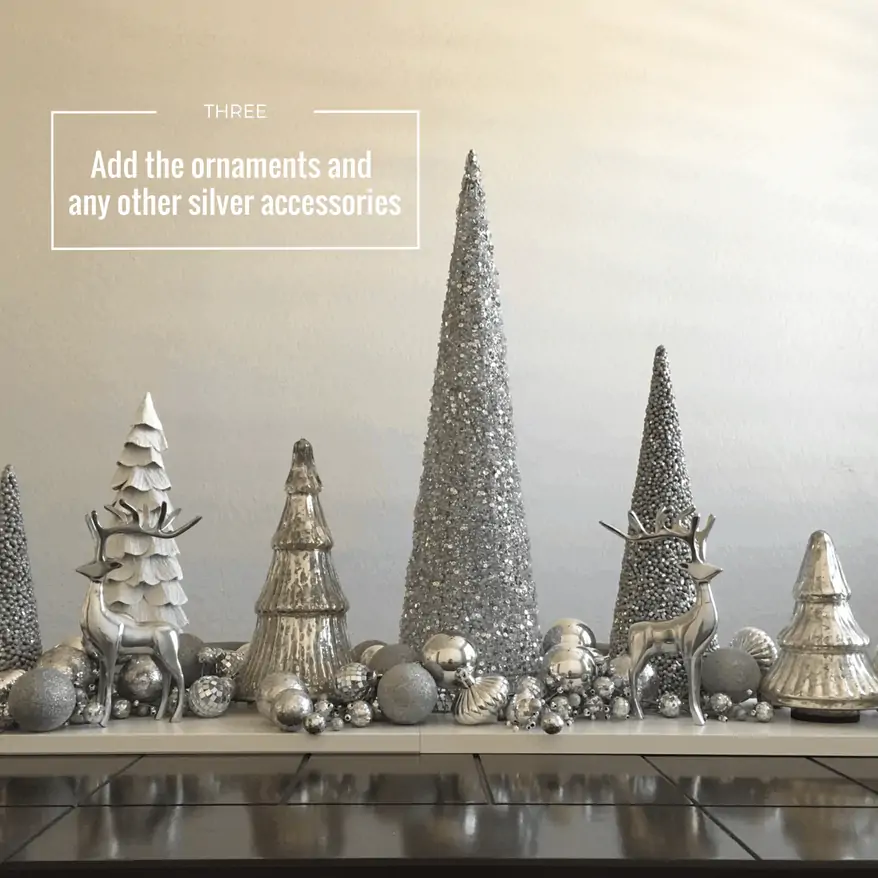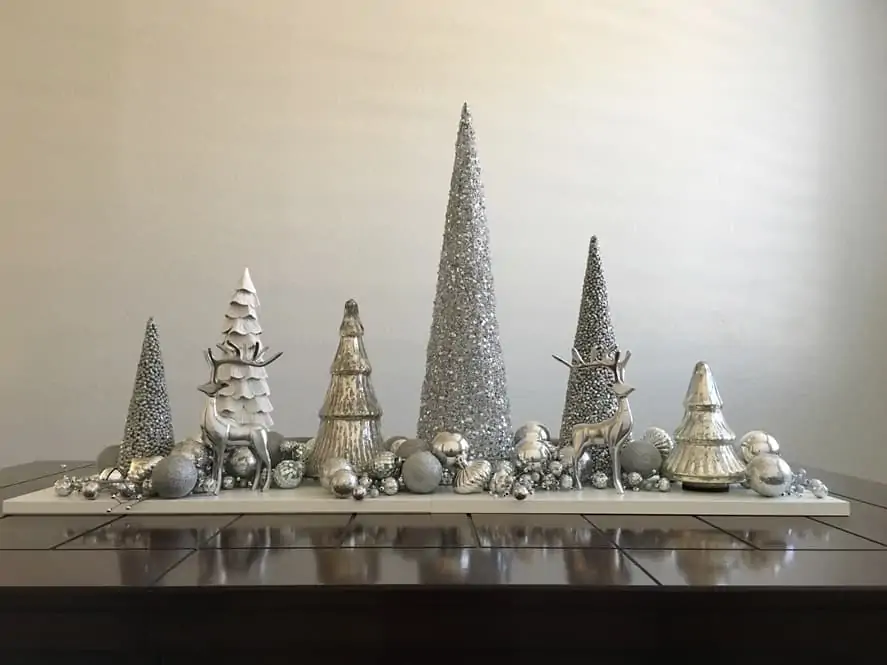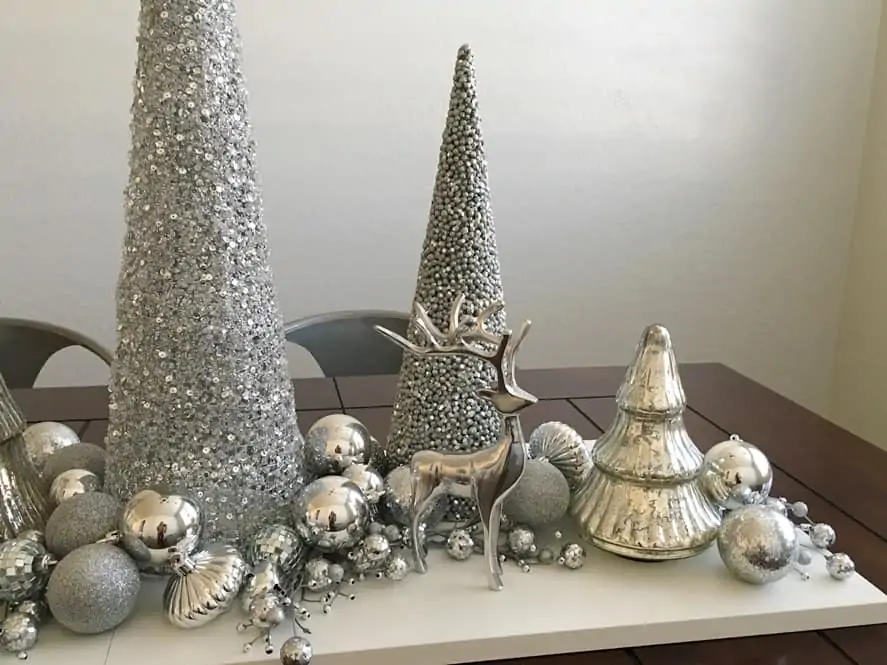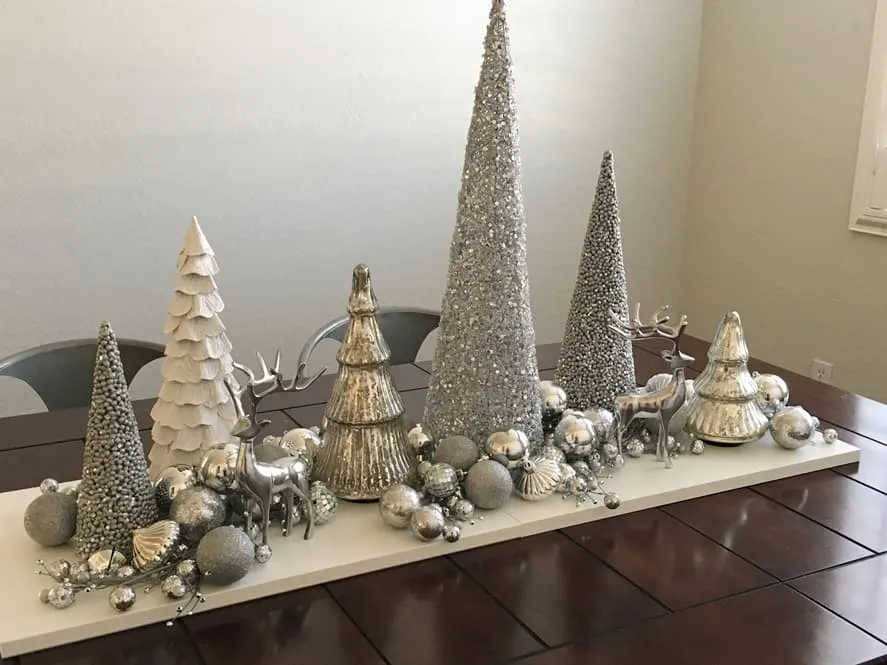 2. Red Cranberry Noel Christmas Centerpiece
The great thing about this look is it's nice and low so your guests aren't craning their necks around the decor to see each other. Start with a green table runner and throw on some berry branches.
Next arrange a few large ornaments on top of the berries, alternating patterns and style but keeping them all in the red and white color palette. Finish it off by filling in the gaps with the smaller ornaments. Does it get any easier than that?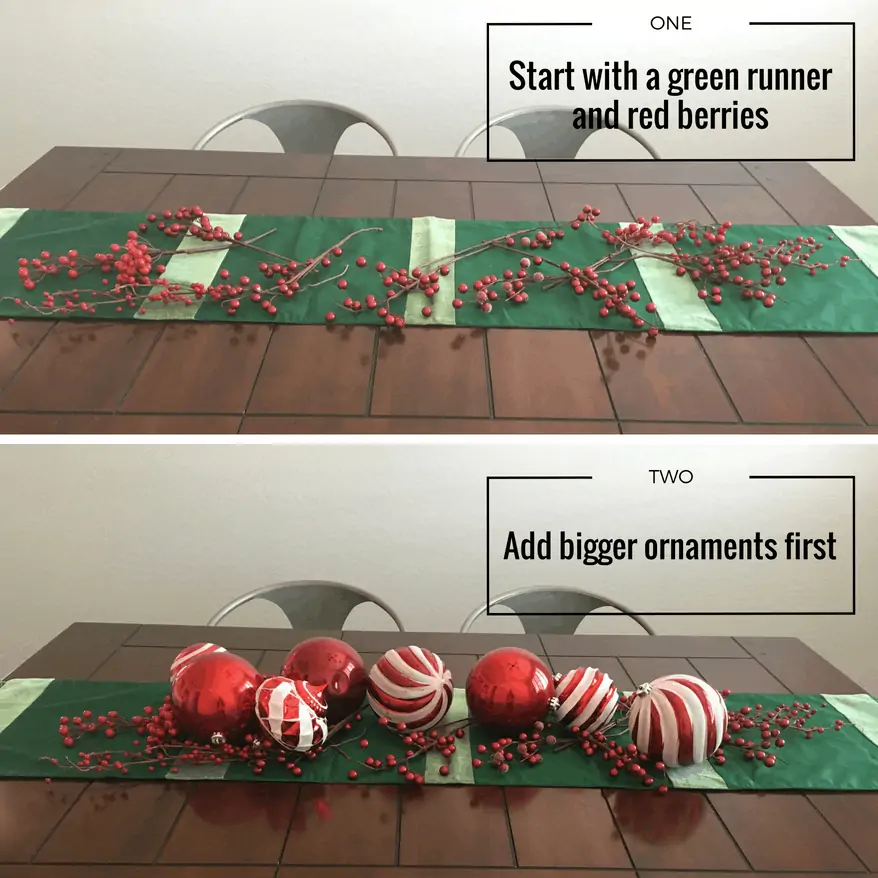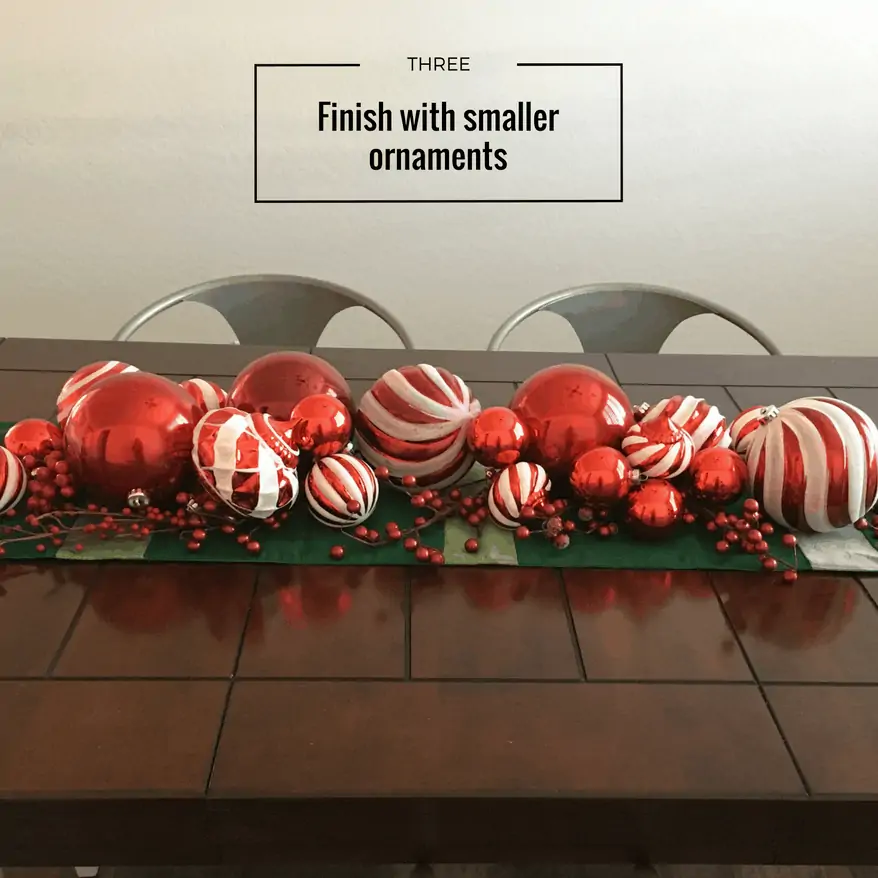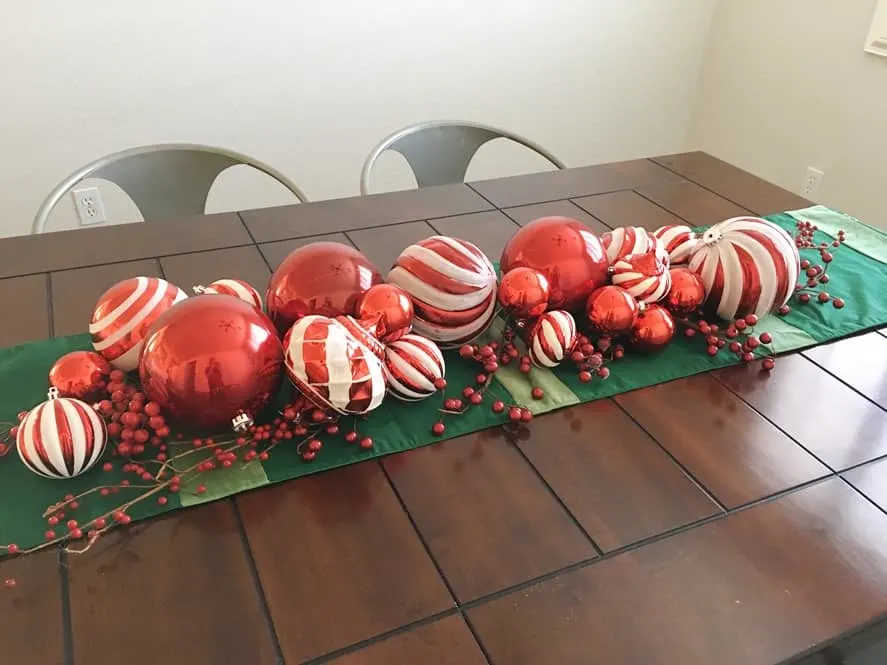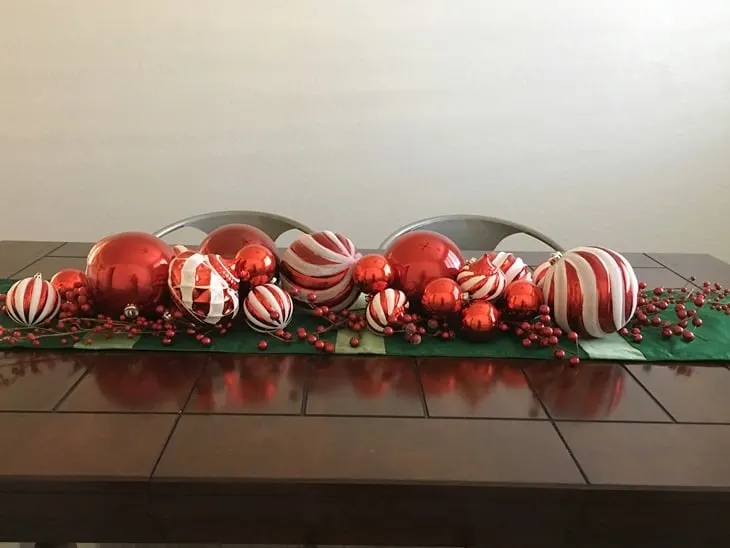 3. Glimmer and Gold Christmas Centerpiece
The Glimmer and Gold decor is a little more traditional. You'll need all gold ornaments, fake snow, candles, and a large vase. Start with a sparkly table runner, and a gold tray. The large vase is placed in the center of the arrangement with a few candles flanking both sides.
Fill the tray and the vase with fake snow, and then add the ornaments. The monochromatic element of this style carries a big impact.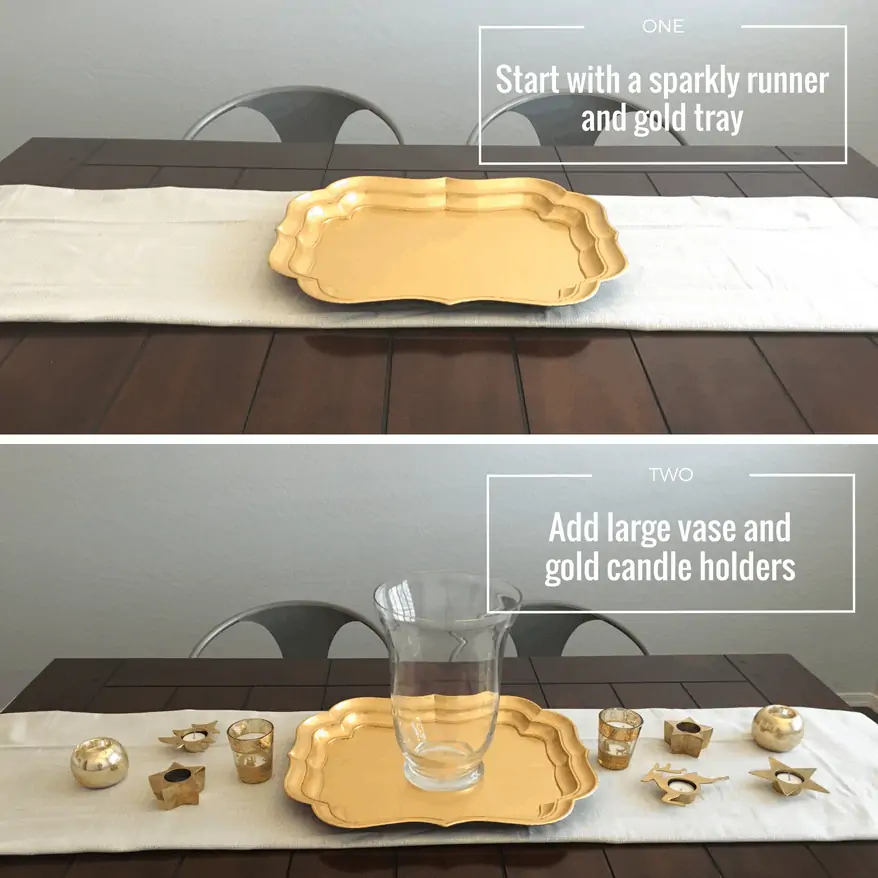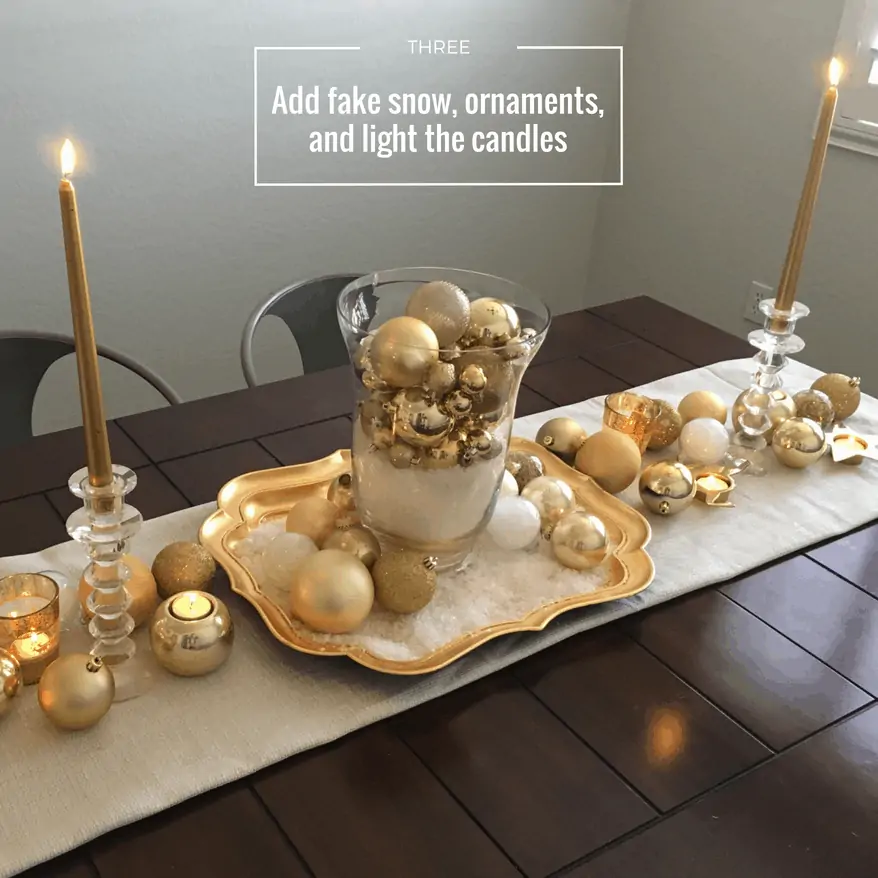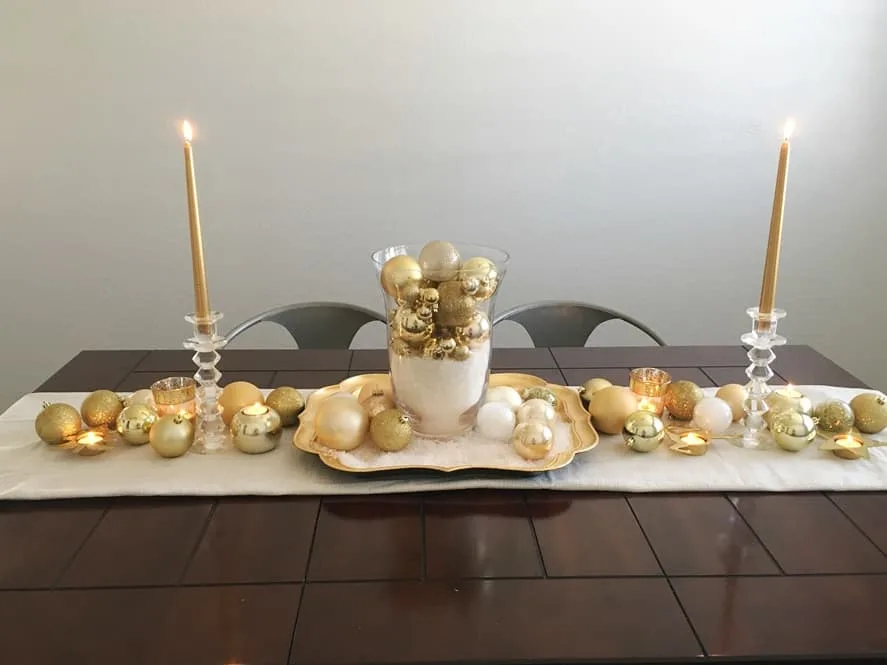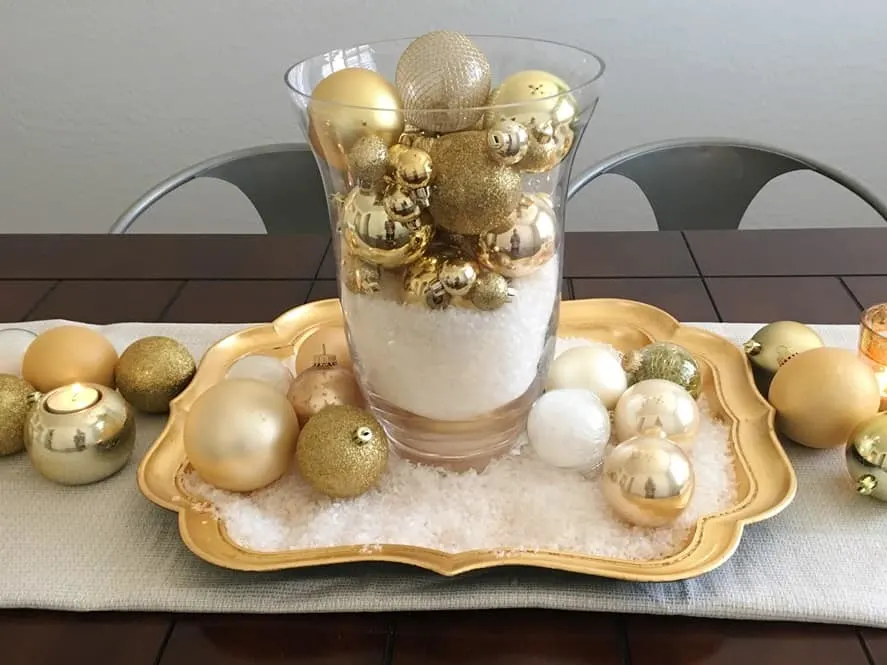 There you have it, three simple and easy Christmas centerpieces that are creative, cost effective, and home made. Feel free to get creative and add your own unique touch to them!