Do you have a dog on your Christmas list? They'll want in on the action too. So check out these Christmas gifts for your furry friend.
Christmas Gift Ideas for Your Dog
Edible Dog Gifts
Gourmet Christmas Dog Treat Tub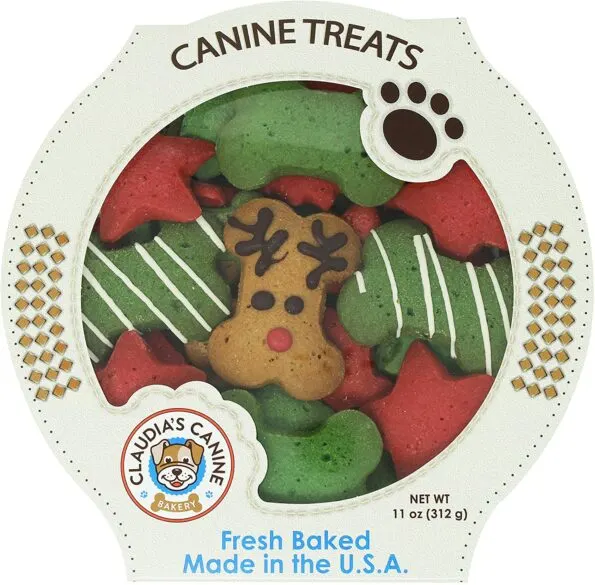 Any furry friend would be delighted to wake up Christmas morning to a tub of fresh baked dog treats. Treats like the ones pictured above from Claudia's Canine Bakery can be found on Amazon as well as on websites like Chewy.
This post may contain affiliate links. As an Amazon Associate I earn from qualifying purchases. For more information, see our disclosure.
Or, check out these fun baked dog treats from W¨ü¨fers. They are almost too pretty to let your dog eat!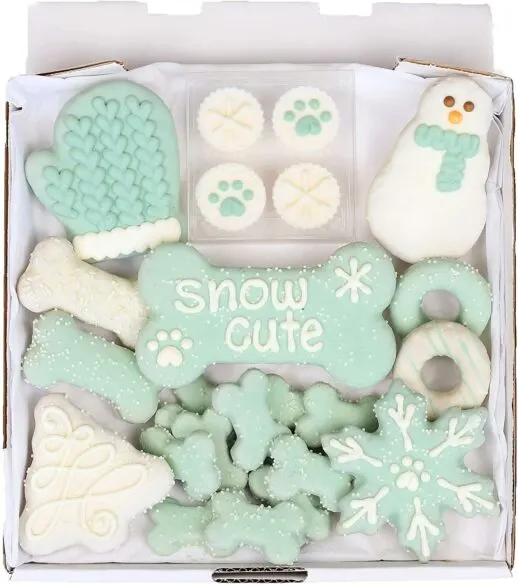 Rawhide for Your Furry Friend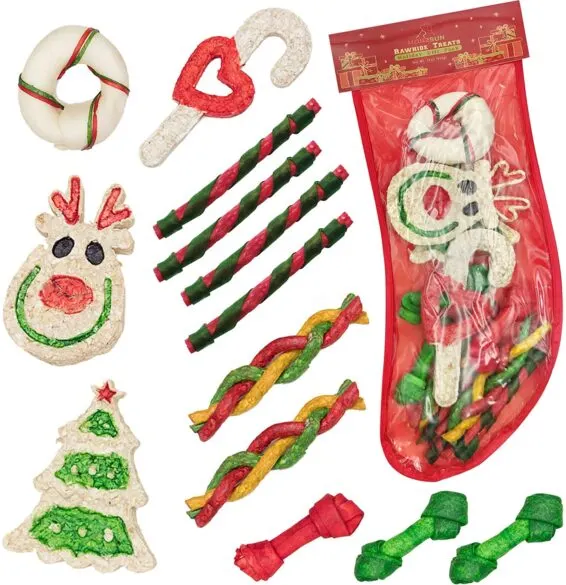 Next on the list of edible gifts is rawhide. If your dog is a chewer (like mine) than this might be just the gift for you.
With fun Christmas colors and shapes this stocking full of rawhide chews is sure to keep your dog busy on Christmas morning while you are unwrapping gifts.
It also might stop him from chewing up all the yummy boxes and wrapping paper that Christmas morning is sure to provide.

This rawhide bone in the shape of a candy cane with red and green stripes is so festive! It comes in a pack of 15 (for smaller dogs) so your dog can chew on them now and later.
These would make the perfect addition to a doggy Christmas stocking or used as a distraction on Christmas morning.
Make Your Own Dog Treats
Some of the best gifts are ones that are personalized. So personalize your dog's Christmas gift and make your own dog treats in this fantastic treat maker.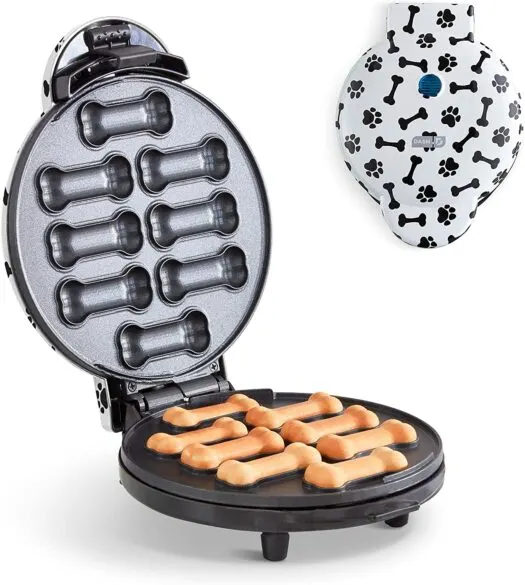 Need a recipe for your dog treats? The treat maker comes with recipes or you can head on over to The Cookie Rookie for a peanut butter dog treat recipe.
You can also check out Puppy Leaks for 25 simple dog treats recipes made with 5 ingredients or less. Sounds like my kind of recipe!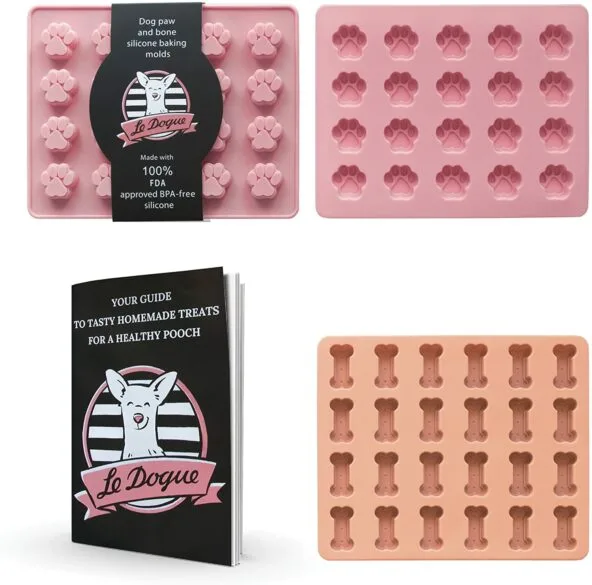 How about these silicone molds to make your dog treats in? These adorable bone and paw molds are perfect for a yummy treat on Christmas morning and all through the year. This set also comes with a recipe book.
Christmas Gifts to get Your Dog Moving
Nothing is better in the winter than getting your dog some exercise. So why not give them a gift that will help them do just that.
Dog Bungee
The first exercising Christmas gift for your furry friend is the dog bungee. It's made of a leash type material with a bungee on part of it for stretchiness and a rope like tug toy attached at the end.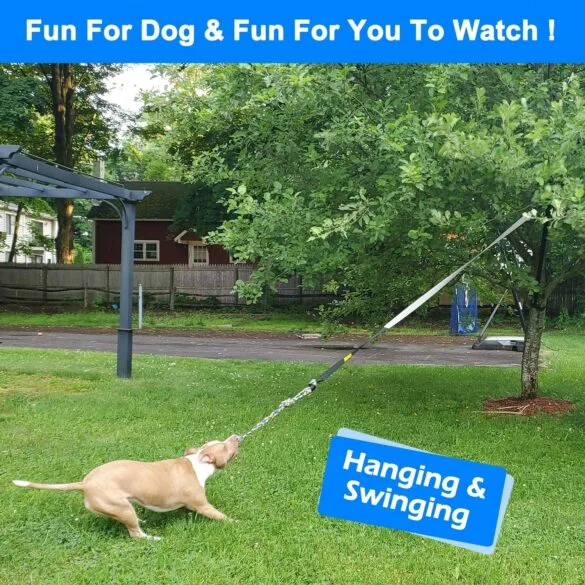 The idea is to attach it to a tree and then the rope tug toy hangs down and your dog can pull on it and stretch it and play solo for awhile and at the same time getting some exercise.
Nerf Dog Tennis Ball Blaster
Want a new way to play fetch with your dog and get the kids in on the fun. Try the Nerf Dog Tennis Ball Blaster (that's a mouth full).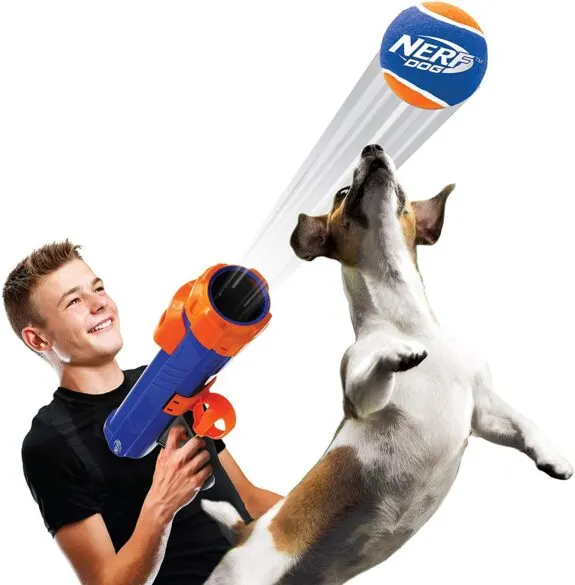 This fantastic Nerf gun will shoot out a tennis ball that your dog can then run and retrieve. It comes with multiple tennis balls so if your dog is like mine and doesn't always bring the ball back you'll have backups.
Wobble Wag Giggle Ball
Wobble Wag Giggle ball (another mouth full to say) is another great option for a toy that will help your dog get some exercise.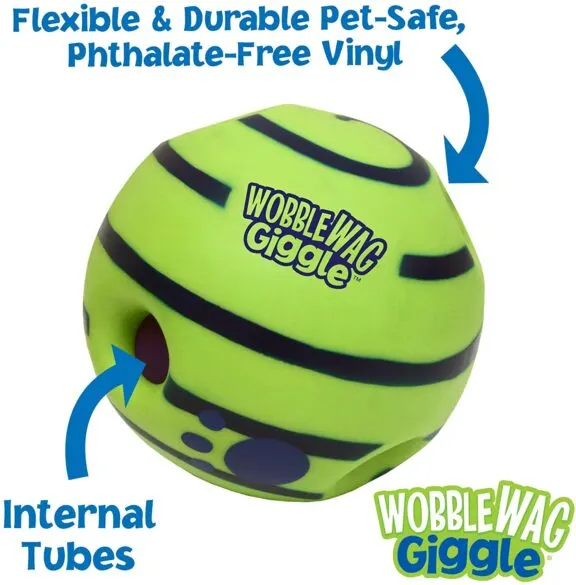 The ball makes giggling like noises as your pooch rolls it around. It has holes in it that make it so your dog can grab and hold it in their mouth with ease.
This ball would be great for a game of fetch or to do a little tug-of-war with as you get a grip on one of the small holes.
Tethered and Suction Cupped Dog Ball
This ball will get your dog's energy out as he tugs on the ball that is attached to a rope that is suction cupped to the ground and tries to get the treats out of the ball.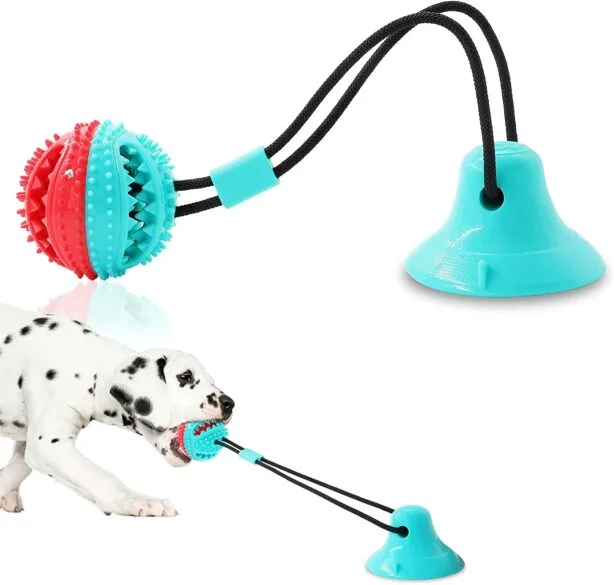 Playing tug-of-war (along with playing fetch) is a favorite way to get your dog some interactive exercise. Plus, this sweet toy doubles as a puzzle as your dog tries to get the treats from inside the ball.
Gifts for Your Dog that are Really for You
Apple Airtag
For Christmas you can gift your dog (and yourself) an Apple Airtag. This airtag comes with GPS that allows you to see where your dog has wandered to when he isn't in your home.
Think of it as "Find My" on your phone but for your dog. The airtag is put into a dog collar holder so that it an easily be with your pup on his collar all the time.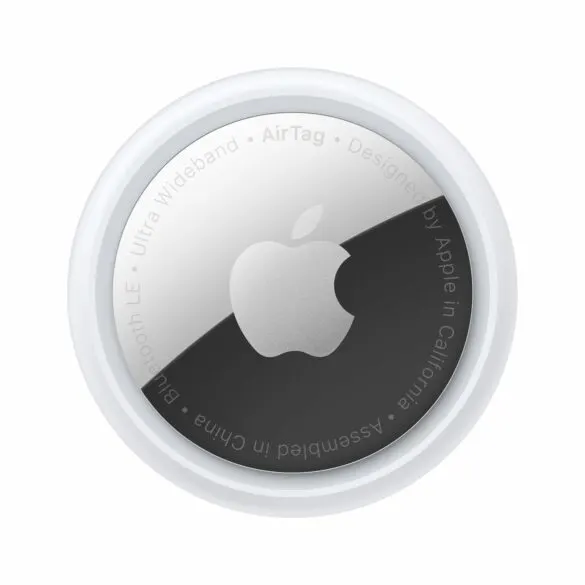 Dog Seat Protector for Your Furry Friend
Is your dog a fan of car rides? Does he always want to ride shot gun? If so this dog seat protector might be the perfect gift for you…I mean your dog.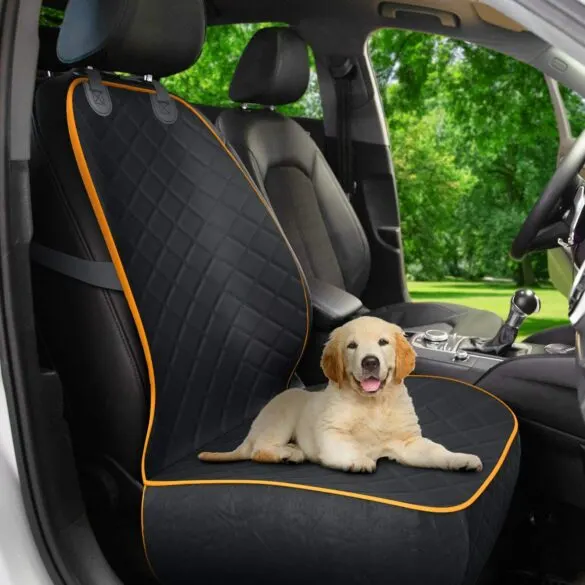 If you have a larger dog who prefers the backseat there is a seat protector that will cover the entire back seat of your car as well. No more worries about dirty paws or dog hair being left in your car.
Dog Puzzle Christmas Gifts
I have never tried a dog puzzle with my dog before but have always wanted to. It gives your dog something productive to do which means he isn't chewing up your shoe box or toilet paper roll (thus the gift is actually for you).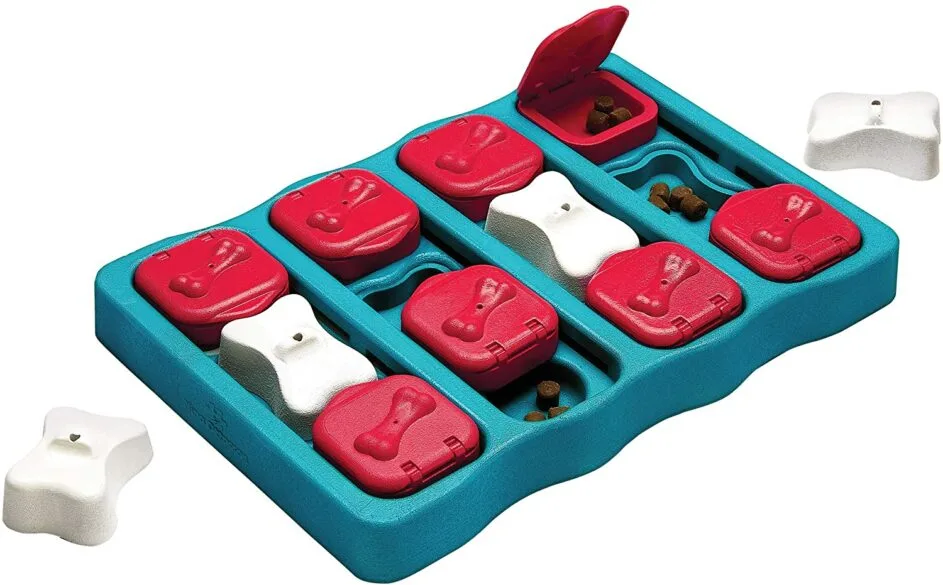 The toy has hidden treats and your dog has to figure out how to get things open to get the treats out. The hope is that this toy will keep your dog busy and happy and out of trouble. That's a win for everyone.
This year don't forget to find Christmas gifts for your furry friend. Whether it's a treat to eat, something to get them moving or something that benefits you both. Be sure to show some love to your four legged friend this holiday season.