With the change from summer to fall, many families are looking to get their pictures taken. The leaves are changing, the temperatures are cooler and layers are more comfortable to wear. Often, one of the most stressful parts of family pictures is deciding what to wear.
Sometimes all we need is for someone to narrow the choices down for us to a few color combinations that look good together and then we can take it from there.
Fall Family Photo Outfit Tips
This post may contain affiliate links. As an Amazon Associate I earn from qualifying purchases. For more information, see our disclosure.
Before I share a few color combinations for fall family pictures, I also want to give you a few tips for choosing great clothes. These tips are all you need to take an amazing fall family picture and make memories that will last a lifetime.
Tip #1: Wear Something That You Like
A mistake that some people make is to choose clothes for themselves or their family that aren't comfortable, all for the sake of fashion. The problem with this is that if you aren't comfortable and confident in your clothes, it will show in the pictures.
If you are always adjusting your top or bottom or trying to keep kids wearing clothes you'd never find them in otherwise, taking pictures together is going to be stressful and you're probably not going to be happy with them.
Tip #2: Pick the Outfit for the Hardest Person to Dress FIRST
A photographer friend of mine gave me this advice and it has been a huge help when it comes to choosing colors and outfits for our family's pictures. In my family, my son is usually the hardest to dress.
So I always go to his closet first and see what he has that would be nice enough for pictures THEN I look at everyone else's closet. It's rare that we don't have to go out and buy at least one part of an outfit (or the whole thing) for someone, but starting with the hardest person to dress first has never failed me.
Tip #3: Add a Pattern and/or Texture
When choosing clothes for family pictures, don't be afraid to add a little bit of pattern or texture into the mix.
Here are some examples of patterns:
Floral
Plaid
Stripes
Animal print, such as leopard
Here are some examples of texture:
Crochet or knit
Corduroy
Denim
With these tips in mind, let's talk about great color combinations for fall. Inspiration for color combinations can be found everywhere. Find a picture with colors that speak to you and start there.
Fall Family Photo Color Schemes
Below I'm sharing some color schemes that would look really nice together in family pictures. For each of them, I found a picture online, uploaded it into a photo editor and then used the dropper tool to choose colors within the picture that would look good together.
Dark Red, Cream, Brown, Mustard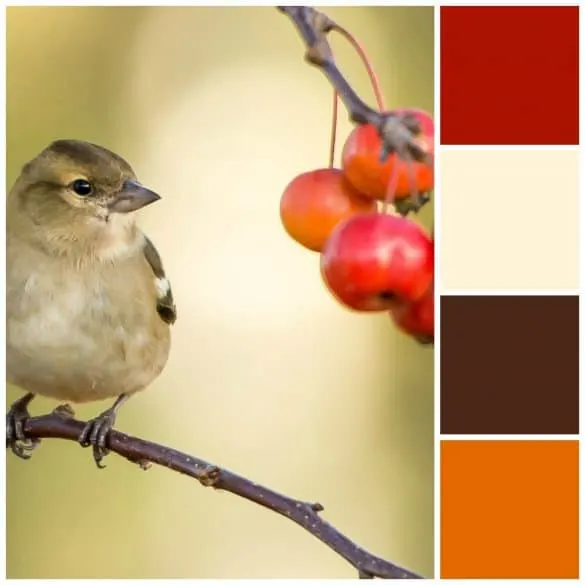 Plum, Cream, Brown, Mustard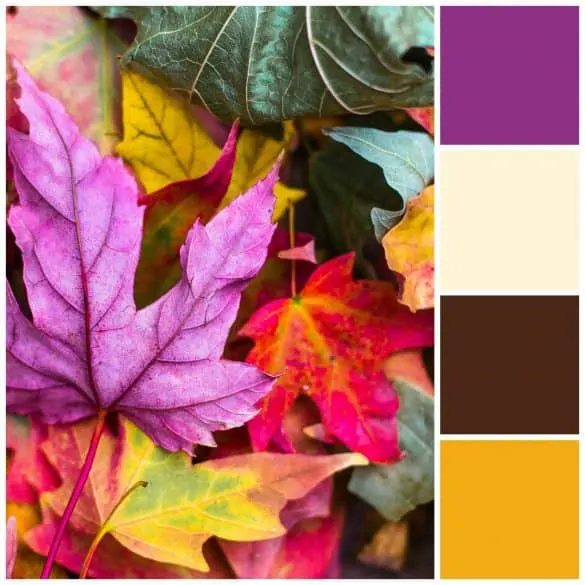 Dark Orange, Mustard, White, Brown, Olive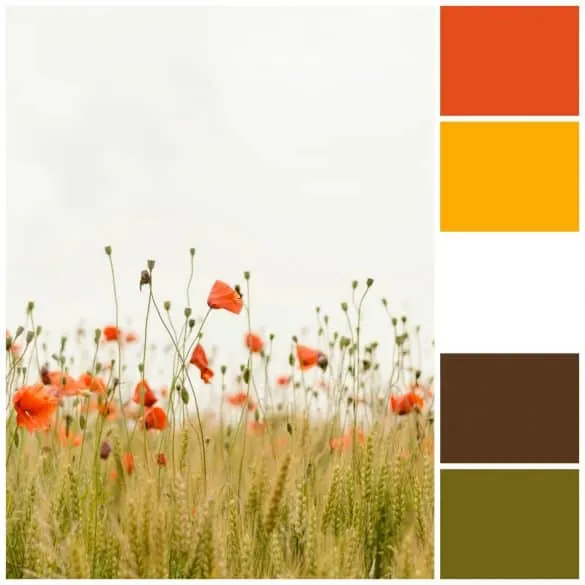 Blue, Olive, White, Khaki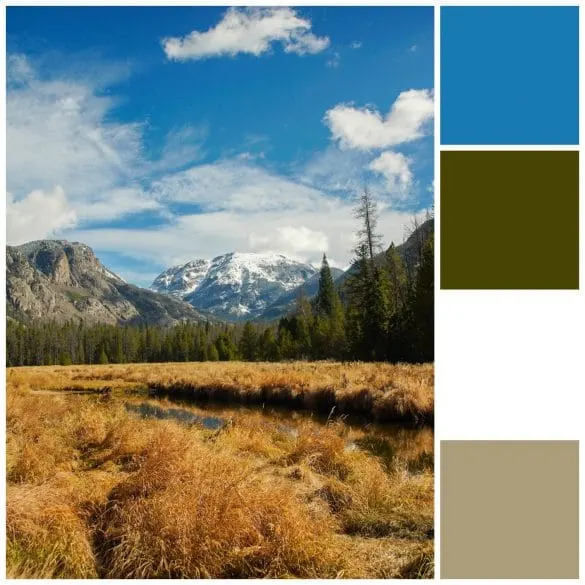 Rust, Slate, Cream, Brown, Olive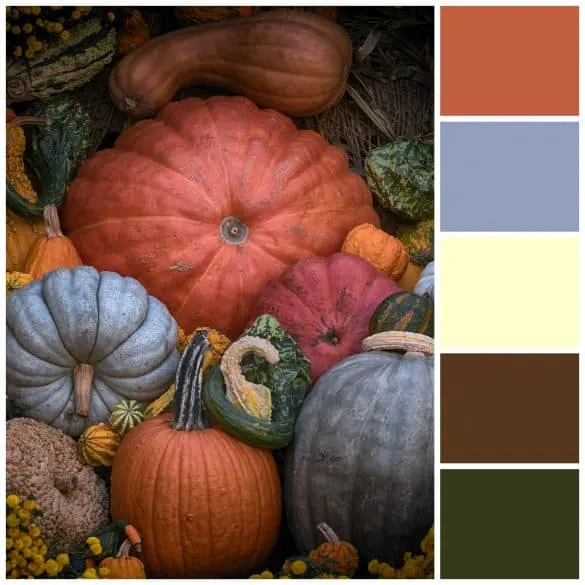 Gray, Black, White, Brown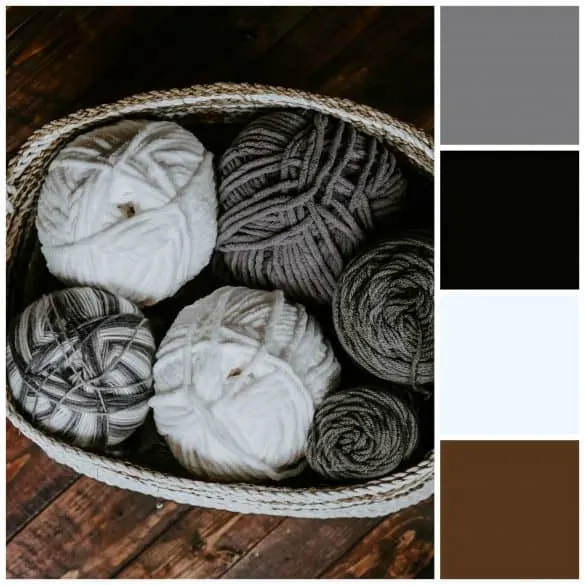 Jewel tones: Emerald, Dark Blue, Mustard, Brown, Dark Red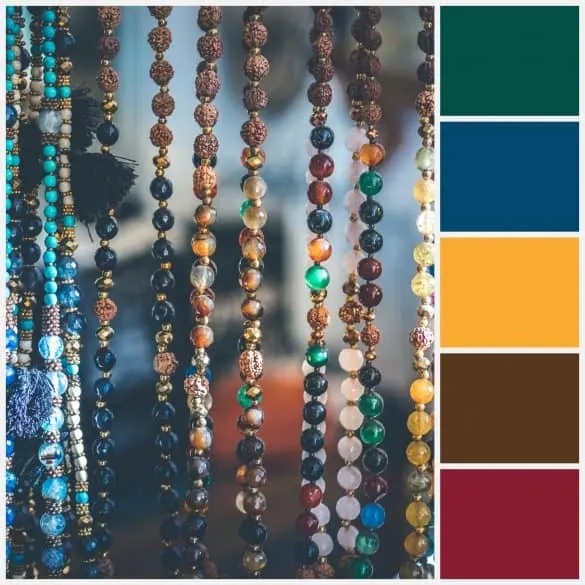 Blue, Mustard, White, Brown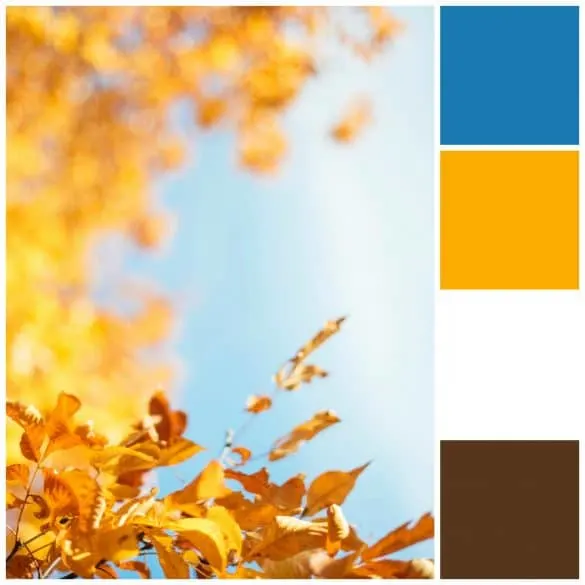 By using these tips for choosing clothes and great color combinations, you will be able to rest easy knowing your pictures are going to turn out well.