For 11 months of the year, spiderwebs are something we try to get rid of. But come October, spider webs can be found everywhere as people decorate their homes in the Halloween spirit. There are many different ways to use spider web decoration and I'm sharing a few fun ideas below that you may not have thought of.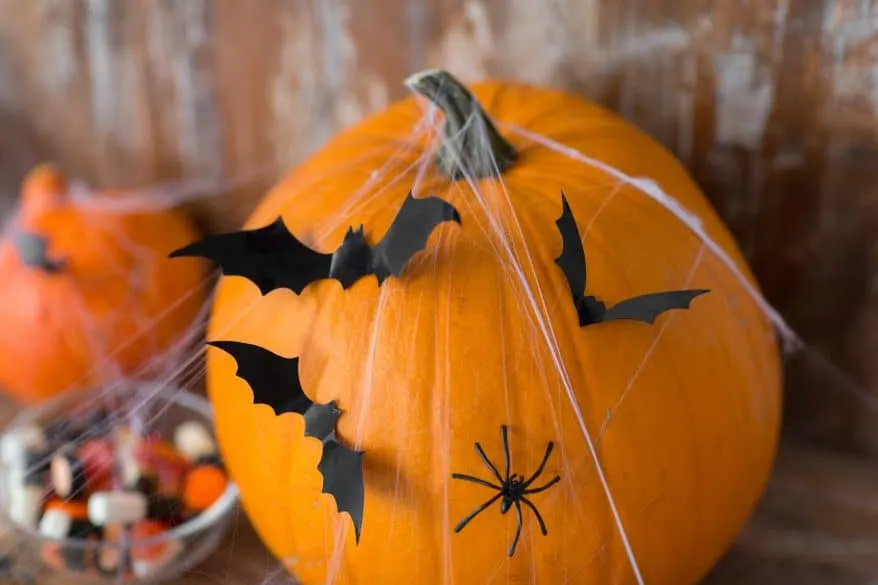 Yarn Web
This post may contain affiliate links. As an Amazon Associate I earn from qualifying purchases. For more information, see our disclosure.
A yarn web is an inexpensive way to make a statement in your home because you can customize it to fit almost any space. All you need is a skein (or two) of black yarn, scissors and some tape to hold it in place. Begin by creating the spokes of the web by crisscrossing 3-4 lengths of yarn, making sure you aren't too symmetrical. Secure each end with a piece of tape. (Tip: Don't stretch the yarn tight, as this will make it more likely to pop out from under the tape.) To make the part of the web that connects the spokes together, start in the middle where the spokes all cross and tie a knot. Then pull a length of yarn out of the skein and cut it off. Wrap the yarn around each spoke once, working your way around in a circle. When you reach the end of your piece of yarn, tie it to a spoke. Repeat the process until the web is the desired size.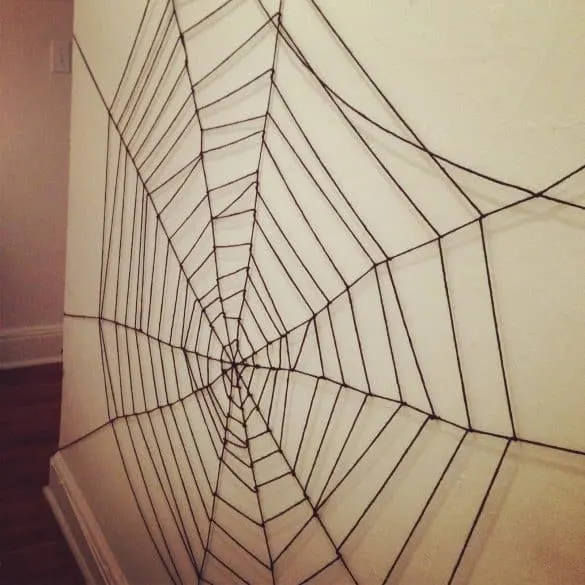 Chalk Markers
Chalk markers aren't just for blackboards! You can also use them on glass windows, glass doors or even mirrors. To make a large spider web decoration, I recommend using a yardstick or some other type of long stick to help you make straight lines. Then connect the lines together with little swoops to create the web-like look. Feel free to add a little spider or two! The chalk markers will wipe off with water when you're ready to take them down.
Giant Outdoor Web
If you love to decorate your porch or even your entire yard for Halloween, a giant outdoor web is a great option! There are many different options depending on the size and style you are looking for.
Fake Webbing
Probably the most common type of spiderwebs used for Halloween decorating is the fake webbing. It is inexpensive and covers a large area. Some types of fake webbing look very realistic so if you are going for an authentic looking web, be sure to use a higher quality webbing. You can use this type of webbing indoors on your decorations or around your home, or you can use it outside on the porch or even the bushes.
Tablecloth or Runner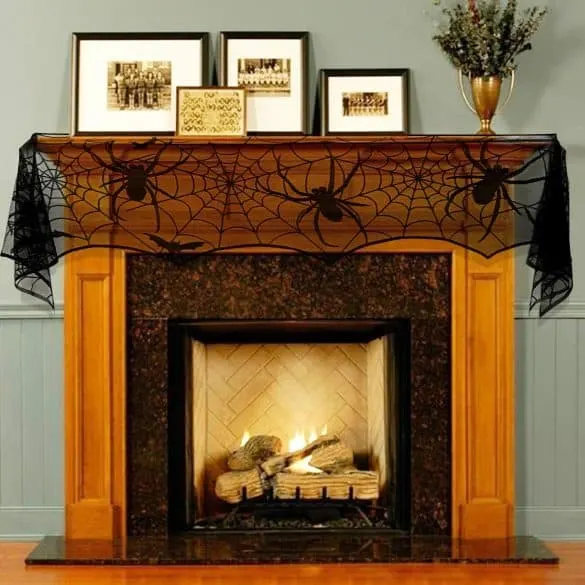 A tablecloth or runner is another fun way to decorate with spiderwebs. You can use them on your table or mantle for an added level of spookiness. They are also a great way to decorate for a party as part of your tablescape.
Whatever way you decide to use spider web decoration, the result will be a fun and spooky way to celebrate Halloween.