Keeping your house neat and orderly can grant you peace of mind that your family has a safe and comfortable place to live. If you clean regularly, or are a once-a-month marathon cleaner, then you know that the cost of keeping your house sterile and smelling good can really add up when it comes to the variety of cleaning products you have to purchase. Not to mention other pesky household items that seem to cost a fortune! While we all have our favorite name brand household products that we will never part with, there are actually some really great products that might be worth a trip to your local dollar store to buy instead.
Bleach and other disinfectants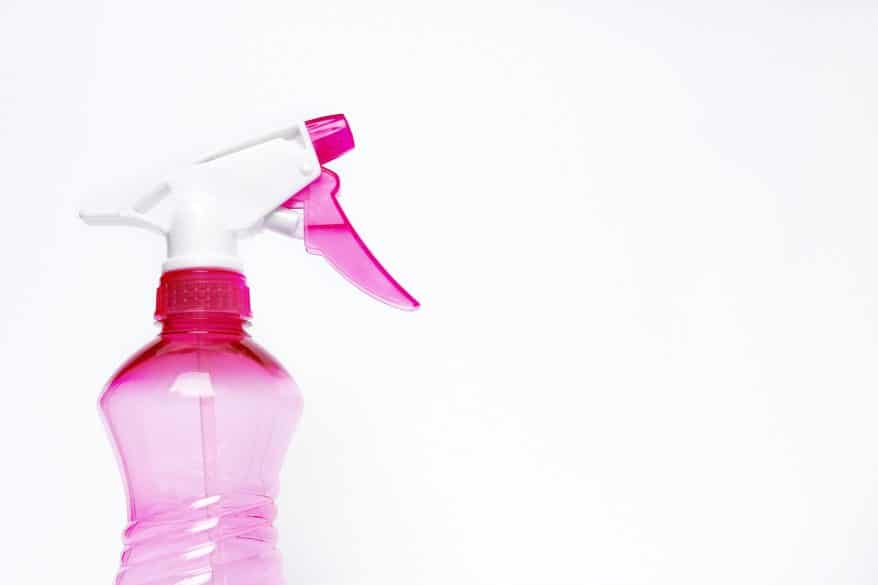 This post may contain affiliate links. As an Amazon Associate I earn from qualifying purchases. For more information, see our disclosure.
Let's face it, if you are breaking out the disinfectants or the bleach then you are likely going to work on either a really neglected area of your house or an area that is in dire need of sanitizing. Typically these areas include anywhere in the bathroom, kitchen sinks, laundry rooms, or basically anywhere our pets like to lay down. If you are cleaning a non-fabric based surface you might want to consider purchasing your bleach at the dollar store. The average cost of Clorox bleach is roughly $4.49 for a 121 oz. bottle vs $1.00 and some change (taxes vary by state) for a bottle of off name bleach of the same size. You can scrub a lot more toilets for a lot less money this way!
The same thing goes for other disinfectants. For example, a 19 oz. spray can of Lysol disinfectant spray costs roughly $6.26 per can, but if you go to the dollar store you can get almost 5 cans for that price. All of these products do the same thing! They give you the tools to create a clean, fresh smelling and safe area in your home for your family to use, it's just that some cost way more than the others!
Cleaning buckets, sponges, and towels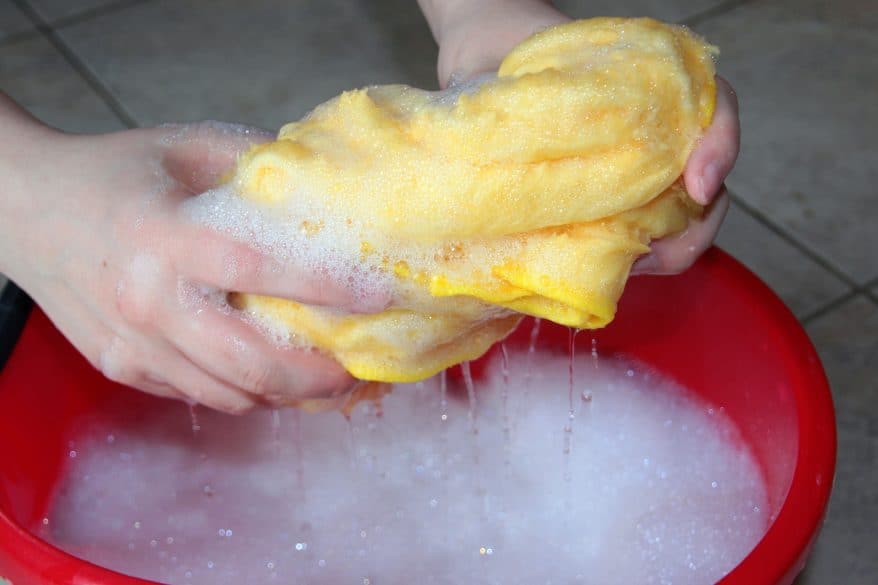 Another thing you might want to consider purchasing at your local dollar store is any reusable item that you will use around the house to clean, scrub or wipe anything in the cleaning process. For instance, plastic buckets, dish towels, and sponges can be purchased at the dollar store without making you feel so guilty for using them only a time or two. Not to mention having a variety of these items around your house can come in handy for things like car cleaning, BBQing outside, or storing items such as rock salt in the winter. There are so many possibilities to keeping some extra microfiber towels, toilet wands, buckets and sponges on hand. Heck, at the price of just a dollar a piece you can even keep some of these items in your garage, your car or let your kids pretend play with them (new ones only)!
Household stationary needs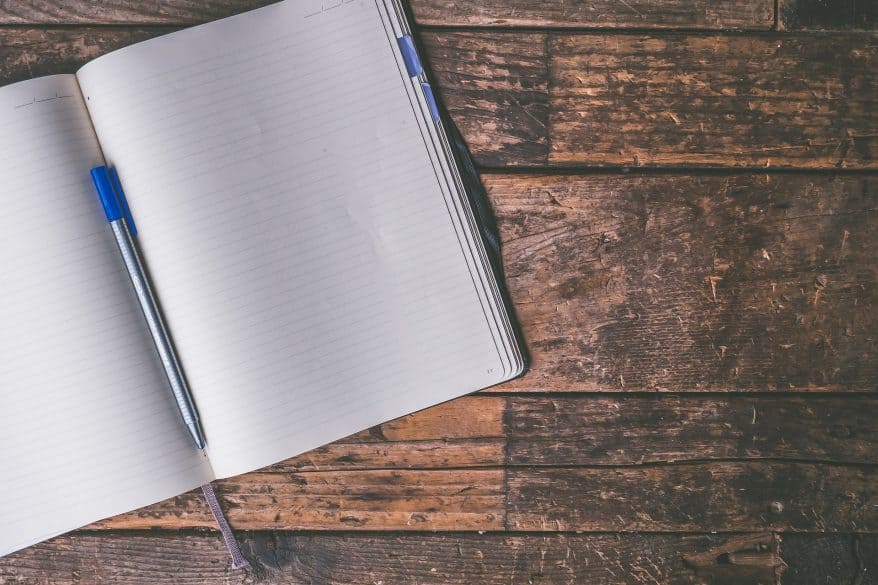 Besides venturing to the dollar store for most of your cleaning needs, something else to consider purchasing there is anything stationery related. Think paper, pencils, pens, crayons, markers, coloring books, envelopes, notepads, notebooks, and even greeting cards. Dollar stores tend to carry so many unique and high-quality items that will fit your basic household needs. The dollar store is a great place to stock up on paper related craft or activities for your kids too! While you are there, buy some blank greeting cards with a cute design on the cover to use for any occasion from birthdays to get well wishes. Other stationary things to consider purchasing here are rulers, basic calculators, erasers and whiteboards.
Extra cutlery and glassware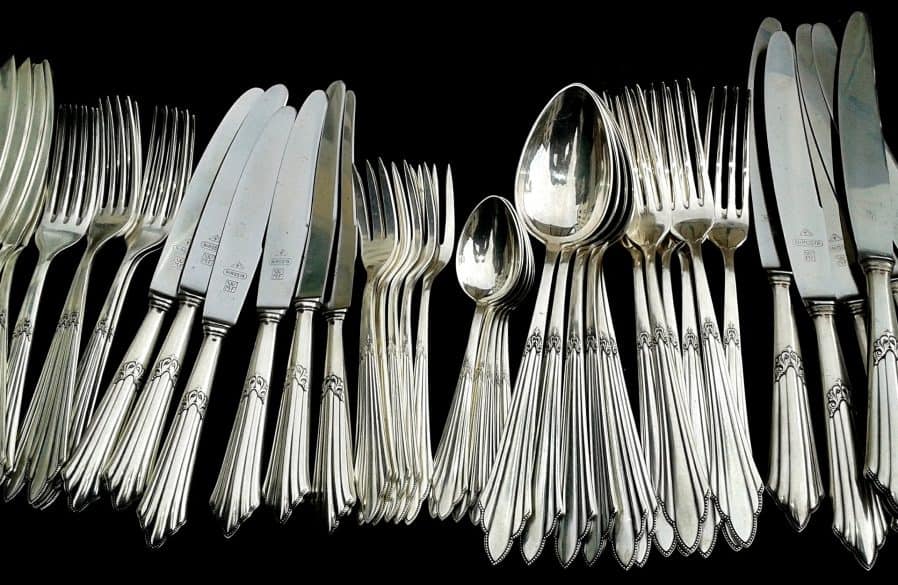 If you are finding yourself always having to wash dishes or run your dishwasher to constantly keep up with the rotation of clean cutlery and drinking cups, perhaps stocking up on some extras from the dollar store might be in your cards. The dollar store carries an array of drinking glasses, plastic cups, forks, spoons, knives and other food-related items you might need. Or if you are on a tight budget after moving into a new place, buying these items at the dollar store might also be a good option.
If you are throwing a party, purchasing a complimentary wine or champagne glass from the dollar store for each of your guests is a nice parting gift for them that won't cost you a fortune! Also, you can purchase ceramic coffee mugs and have your children paint them for any of the special people in their lives, including teachers and grandparents. Consider dropping by the dollar store before you go and pay nearly double at a box store for virtually the same piece of cutlery or glassware!