When you're feeling burnt out of summer, and you just need a break, sometimes a frosty drink can be the pick-me-up you need. These summertime drinks recipes are all family friendly and alcohol free. But don't underestimate their ability to put a smile on everyone's face.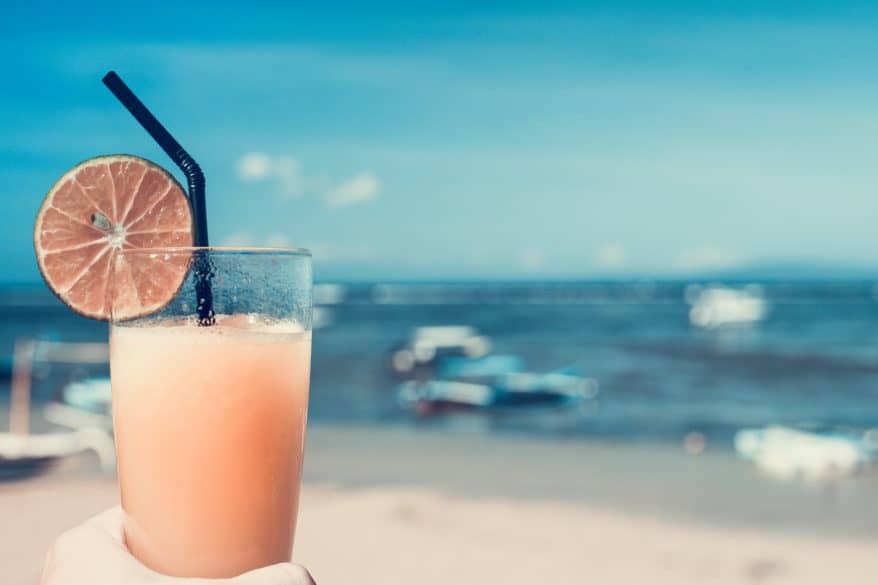 Easy Family Friendly Summertime Drinks
Here are some of our easy family friendly summertime drinks. These drinks are a special treat for everyone to enjoy!
This post may contain affiliate links. As an Amazon Associate I earn from qualifying purchases. For more information, see our disclosure.
This is a summertime classic for a reason. And it's so easy to make, you might be tempted to make it weekly.
Ingredients:
½ of a 12oz can of concentrated orange juice
1 cup of milk
½ cup of water
¼ cup of sugar (or less)
1 teaspoon vanilla
25 icecubes
Directions:
Add all ingredients into a blender and mix well.
Frozen Hot Chocolate
Light and chocolatey, this frozen hot chocolate takes a little bit longer to make, but it is one of my favorites.
Ingredients:
1 packet of Hot Cocoa Mix (or about 3 Tablespoons)
3 tablespoons sugar
2 Tablespoons unsalted butter
⅔ cup milk chocolate chips
1 ½ cups of heavy cream
4 ½ cups of ice
Additional ingredients for garnishing:
Whipped cream
Chocolate syrup
Mini marshmallows
Directions:
Put the glasses that you plan to drink from in the freezer to get frosty. Then create a double boiler on your stove top by placing a large bowl over a pan of water. Bring the water to a gentle boil. Then in the bowl without the water, add the sugar, cocoa mix, and butter. Stir often, until a melted and smooth paste forms. Then add the chocolate chips. When they begin to melt, add in ½ cup of the heavy cream. Keep stirring until the chocolate mixture is smooth.
Allow the chocolate mixture to cool to room temperature.
Once cool, combine the chocolate mixture, the remaining heavy cream, and the ice in a blender. Blend until smooth. Pour into frosty glasses and top with whipped cream, chocolate syrup, and mini marshmallows.
Frosted Lemonade
Refreshing like lemonade – only better. If you or your kids enjoy lemons or lemonade then you're guaranteed to love this summertime drink.
Ingredients:
1 cup Fresh squeezed lemon juice. Or use Sunkist Lemon juice
½ cup of sugar
2 ½ cups of water
Vanilla Ice Cream
Directions:
Make the lemonade first. Add the lemon juice and sugar to pitcher, mix until sugar is dissolved. Add the water and mix again. Refrigerate at least 1 hour until lemonade is chilled.
Add 1 cup of lemonade and 2 cups (or 4 scoops) of ice cream into the blender. Blend well.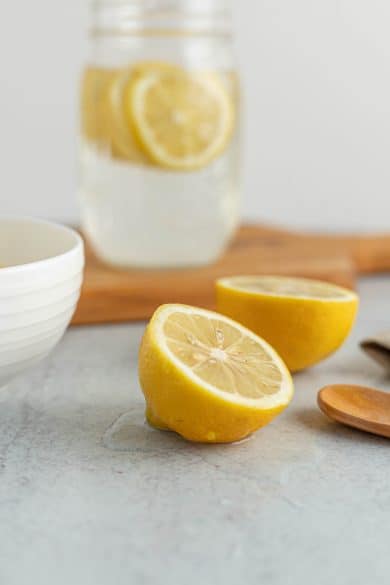 Virgin Pina Colada
A little bit of pineapple, a little bit of coconut, and a whole lot of delicious. Make this family friendly version of summer's most iconic drink: The Pina Colada.
Ingredients:
2 cups of Ice
¼ cup of Frozen Pineapple
1 cup unsweetened pineapple juice
½ cup of Cream of Coconut
1 – 2 tablespoons of brown sugar
Additional ingredients for garnishing:
Fresh pineapple wedges
Maraschino cherries
Directions:
Add all the ingredients into a blender, and blend until smooth.
Kid's Lime Rickey
They're sweet and tangy, refreshing, and dairy free. My family serves these every 4th of July.
Ingredients:
Sprite
1 can thawed Grape Juice concentrate
Limes
Ice
Directions:
Mix the Sprite and grape juice concentrate in a glass until you're happy with the flavor.
Add ice and squeeze a wedge of lime into the drink. Mix well and enjoy.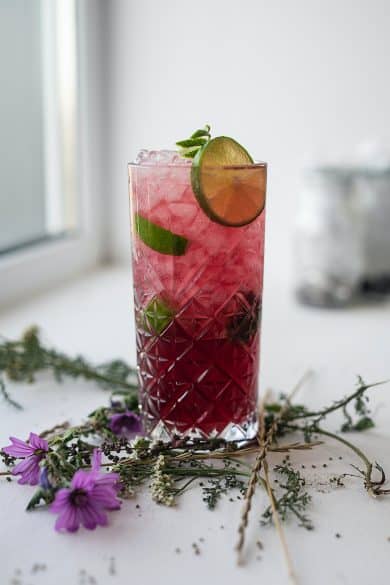 Remember, if all you're craving is some peace and quiet, it's pretty hard for kids to fight when they're busy enjoying a smoothie or drink. Hope these summertime drinks help make your summer vacation more delightful.