This free unicorn bingo printable game is a great addition to any kids' event. This unicorn game is perfect if you are hosting a unicorn themed party. You can also the Unicorn BINGO cards at other kids parties as well!
Pair this game with Unicorn party treats and these other fun unicorn party games
This post may contain affiliate links. As an Amazon Associate I earn from qualifying purchases. For more information, see our disclosure.
Even if you aren't hosting a party, playing bingo is fun for kids of all ages. You can even use this unicorn party game to play during family game night. It's also a great game to play any day of the week with the kiddos.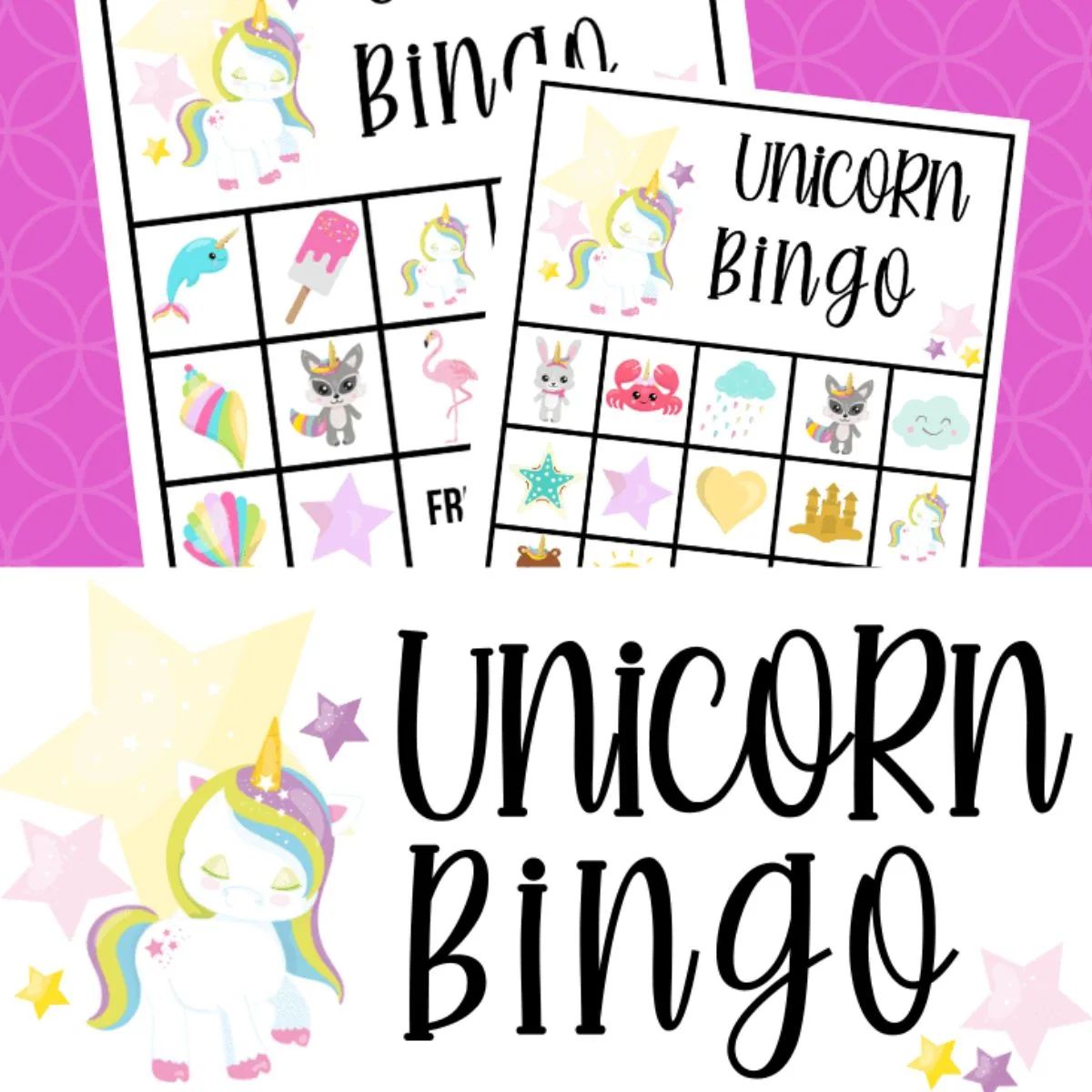 Printable Unicorn BINGO Game
What's included in this free printable Unicorn bingo set?
You get 10 bingo cards – There are 2 cards per page that you can simply print, cut and use.
Calling cards – Calling cards are included in the PDF. There are 6 on each page so you can cut them out and use them for the game.
I love these free unicorn bingo cards. I can print them out and laminate them so we can use them more than once.
Unicorn Bingo for Birthday Parties
Kids love to play bingo in school or any time—the race against others to win prizes brings out the competitive drive in them for sure!
How to play Unicorn Bingo
To play at a birthday party or in the classroom, print off the free Unicorn themed Bingo cards, making sure there are enough for each child and perhaps a few extras.
The bingo game boards can be used as is, or you can laminate the cards to make them reusable.
Bingo paint markers (or kids dot to dot markers) are easy to use, as well as to wipe off if on laminated.
You could also use stickers, crayons or regular markers, or even fun unicorn candy or rainbow candy as markers. Candy like Runts or Sixlets would be perfect to use!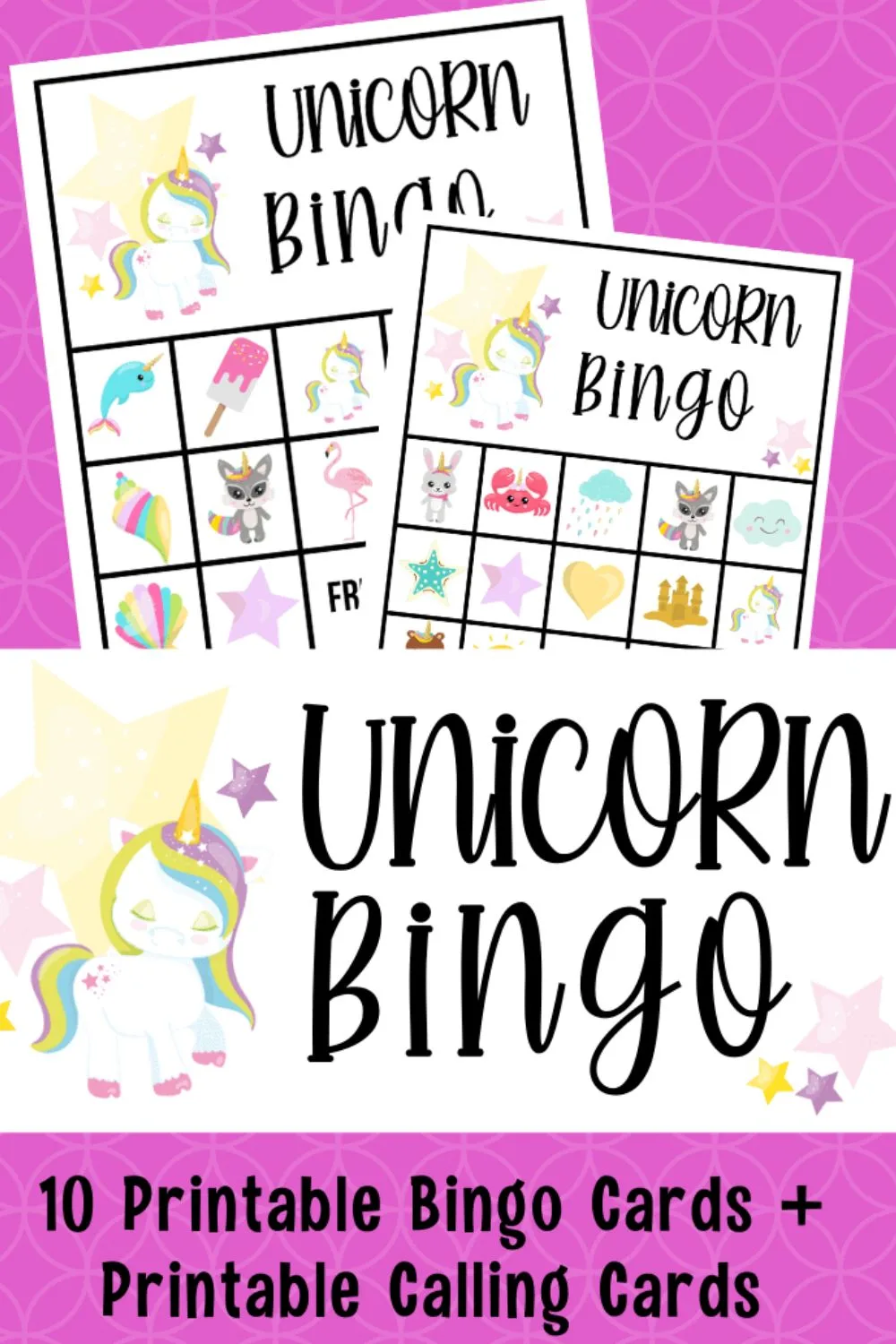 Looking for more free bingo game printables?