Summer is arguably the best time of the year. We can finally get out of the house and spend time outside whether it's playing sports, trips to the beach or a fun afternoon at a theme park. While getting out and about in the summer is loads of fun for the entire family, it can get quite expensive depending on the outing. Here are some fun cheap things to do this summer that won't break the bank:
Plan a Potluck BBQ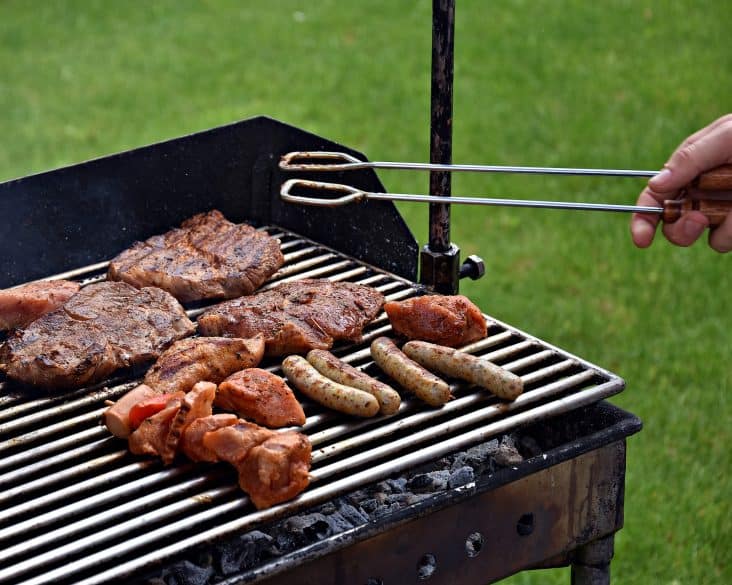 Who doesn't love a potluck? Who doesn't love a BBQ? While barbecuing is absolutely delicious and a staple of many summer celebrations for a lot of families, it can be costly to throw one. From the cost of meat, side dishes, drinks, cutlery, disposable plates, and other items it can be very expensive! A fun alternative to taking on the cost alone is to ask a friend or two to join forces with you to split the cost of hosting the event. Gather around and see who wants to buy or bring each item and plan the event together. This can be a great way for everyone to showcase their favorite dish without having to foot the bill for the entire BBQ. Plus, it's an awesome way to get together with friends and family.
Use Nature To Your Advantage
It really doesn't matter where you live there are endless opportunities to get out and utilize the outdoor spaces around you – for free! Hit up Google and find local outdoor spaces that you and your family will enjoy. Pack up the family and take a trip to the beach where you can have hours of fun for just the cost of gas and a cooler of yummy food and drinks. Find local hiking trails to not only get your family out into nature but burn off all of that excess energy from being out of school all summer. Lastly, all moms know that playgrounds are your best friend during the nice weather season. Get together with your fellow mom friends and plan park hop playdates to not only see which playgrounds are out there but to spend time with your friends and provide your kids the same chance for socialization.
Hit the Open Road
Without a doubt traveling with an entire family can get very expensive, but there are simple ways to get out of town without spending a ton of money. Hopping in the car and driving can save a lot of money as opposed to paying for flight tickets for everyone. Map out trips you can take within a days drive for just the cost of gas. Maybe Grandma only live a state or two over? Great! Get in the car and go visit her, plus you won't have to pay for a hotel once you arrive! Better yet, pack a couple of tents in the back of the car and pick a spot on the map that offers free or low-cost campsites so all you are paying for is the cost of driving there and food.
Utilize Free Community Events and Discounts
Many cities have free events during the warm summer months. Take advantage of free concerts in the park, little or no cost youth sports leagues for the kids, or community celebrations such as parades or free fireworks. Since summer is the season of the county fair, keep an eye out for discounts on ride bracelets or cheaper prices on opening day. Some restaurants even offer discounts for families with children where children are free with an adult meal purchase or other money-saving alternatives. Watch out for other free services such as community splash pads, town pools and free sporting events all of which are free or low cost and lots of fun for everyone involved!